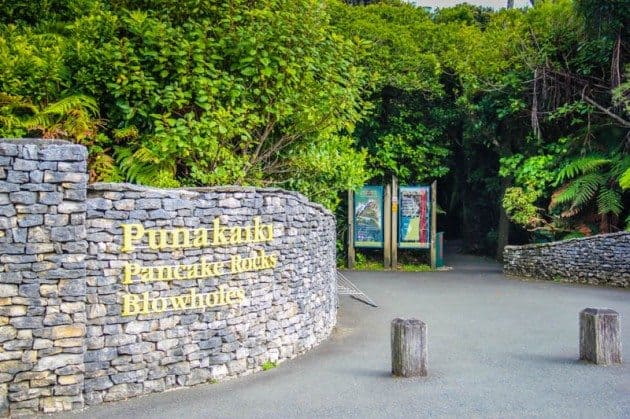 One of the things that we are enjoying about New Zealand is the variety of areas to stop off and explore while traveling around the country. Many of these stops have become popular places to stop off and can make the long distances between locations a little easier.
We started the morning at the beginning of New Zealand's Ocean road. The whole road is stunning on its own and simply driving down it is a treat. One of the most popular stops along the way in the Punakaiki Pancake Rocks and this place really sweetens the deal.
The Pancake Rocks were formed 30 million years ago from fragments of dead marine life and plants that landed below the surface. The pressure from the water caused the fragments to solidify into hard and soft layers. Seismic action from the region then lifted the limestone above the seabed forming the shapes and cliffs that we see today.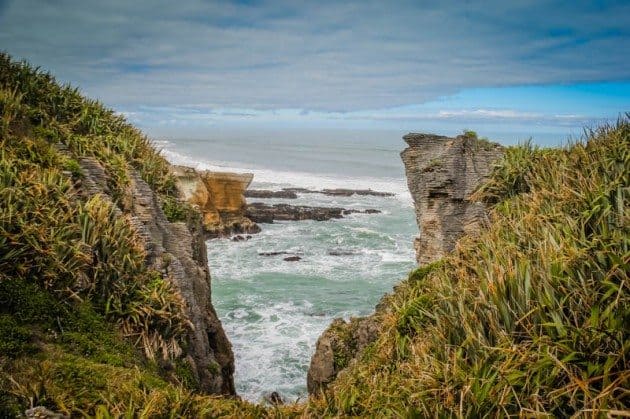 ~*~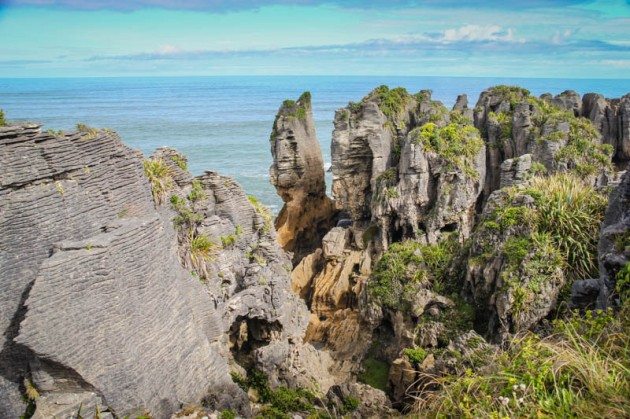 The walk itself is an easy 20-minute loop from the main highway car park. It first takes you through some lush forest before opening up into an area of seaside fields on top of the limestone cliffs. As you walk farther on the track you will start to see the limestone formations in all their glory. Many of them resemble things we can recognize including a beaver and an Indian chief with headdress.
During high tide and a nice wind, the waves will crash against the cliffs and produce a beautiful spray of bright blue water. The walk can easily be done in 20 minutes if you don't linger too much, but be prepared to spend more time here. There are many scenic overlooks to spend some time and just watch the waves crash before you.
How do I get here? The Punakaiki Pancake Rocks are located at Dolomite point, near Punakaiki. Punakaiki is located on SH 6 and is a 40-minute drive north of Greymouth and a 50-minute drive south of Westport.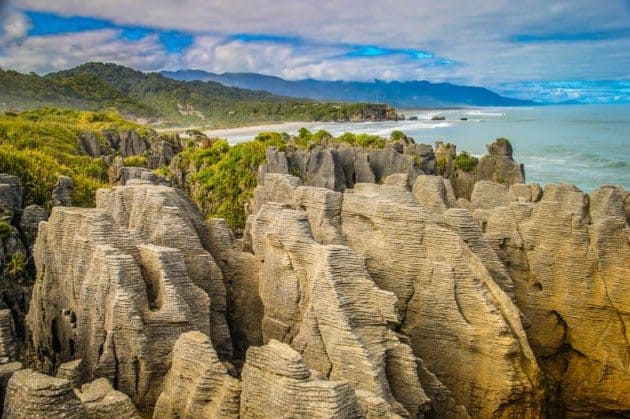 ~*~
~*~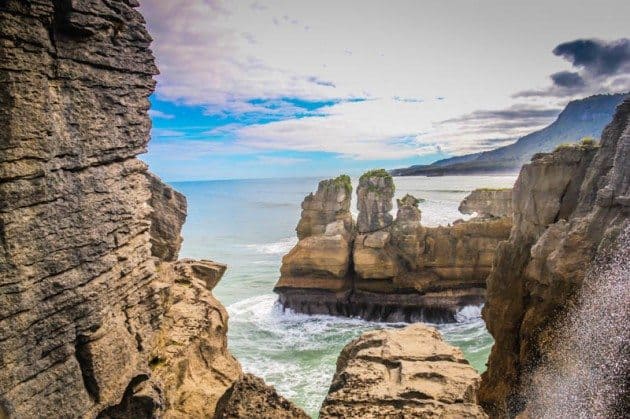 More on New Zealand:
Did you like this story? Share it!