My alarm went off at 6 AM and as I opened my eyes all I could hear was the sound of the rain pinging off the roof. Nothing like a rainy day to make our last day in Dunedin interesting. We dragged ourselves out of bed, got ready and headed out to hop in our rental car and make our way to Moeraki to check out the boulders.
Driving on the wrong side of the road, with the steering wheel on the wrong side of the car, in the rain, made for an interesting hour drive outside of the city and up the coast. The rain was a real drag and showed no sign of letting up. We persistently doubted our decision to make the drive, but how often are you in New Zealand?
We had used up our other days on the Otago Peninsula and this was our last chance to check them out. So we pressed on, and we were really happy we did. Despite the rain, cold and wind the boulders kept their allure. The rain may have even enhanced our visit to them as we stood in the rain wondering about their history.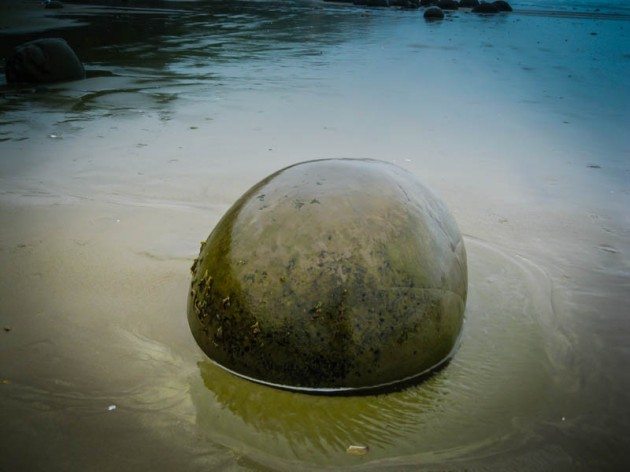 ~*~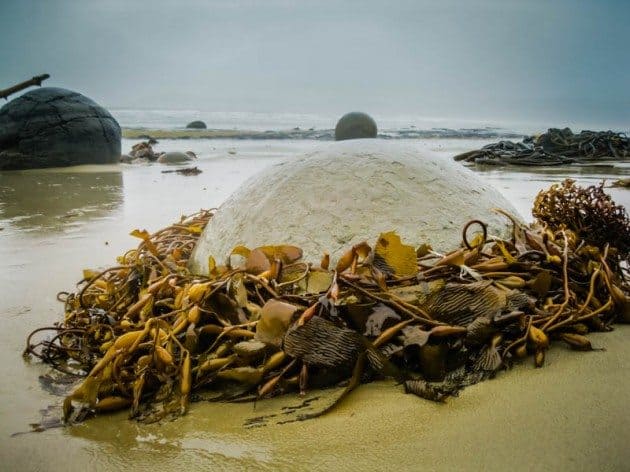 ~*~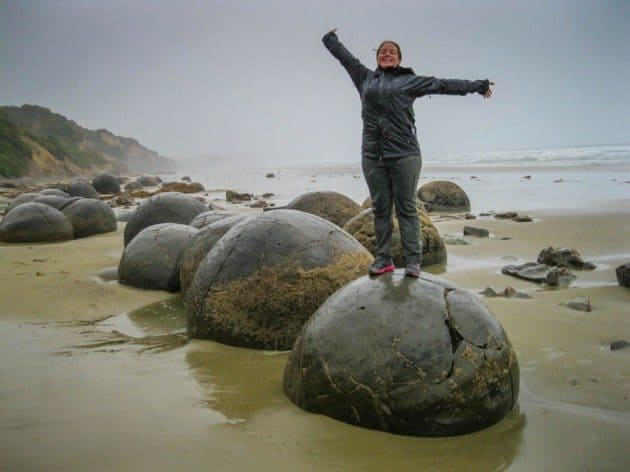 ~*~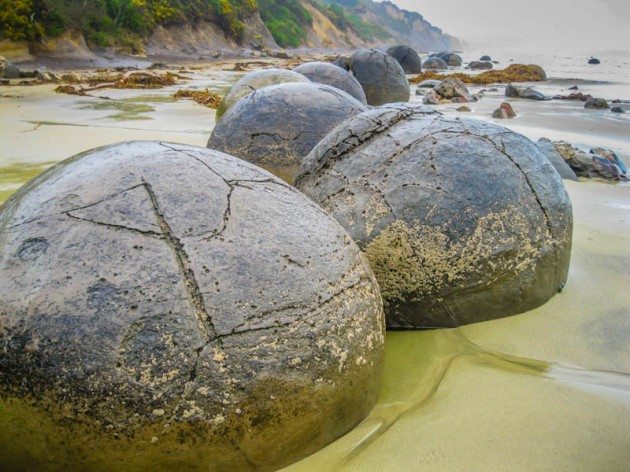 ~*~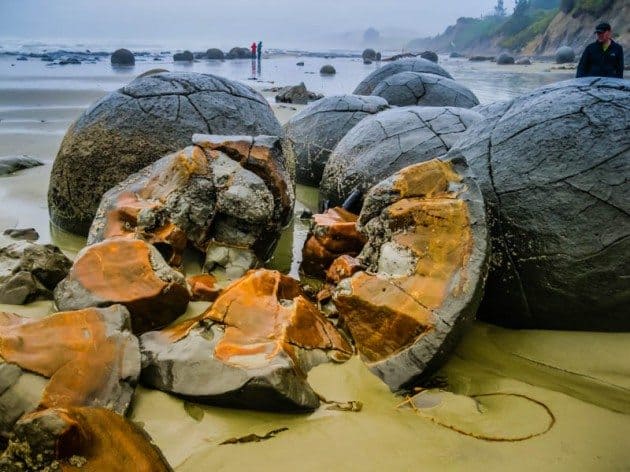 ~*~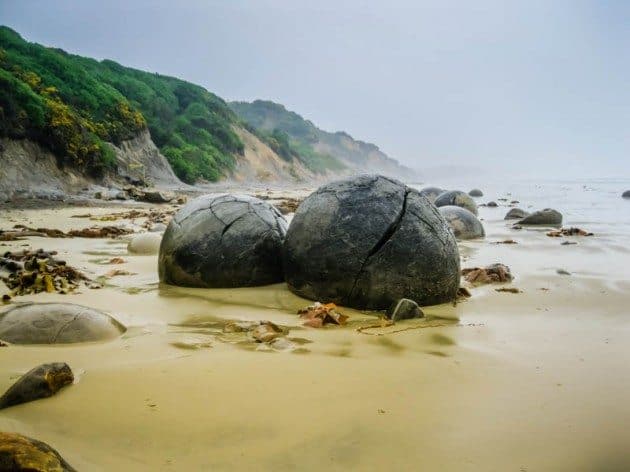 ~*~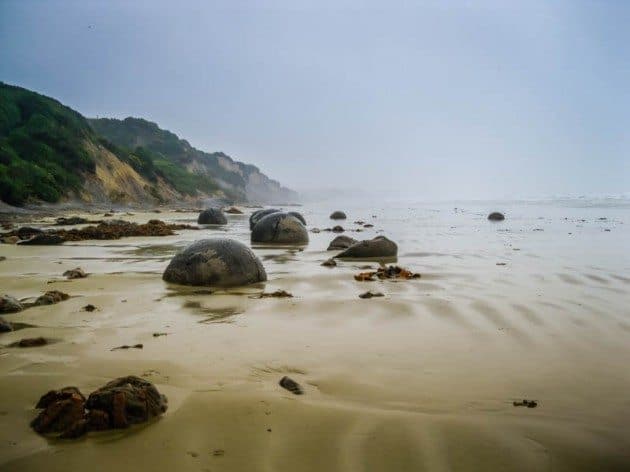 ~*~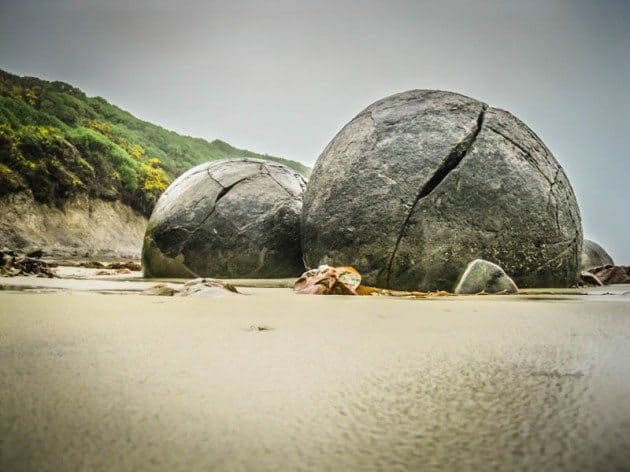 ~*~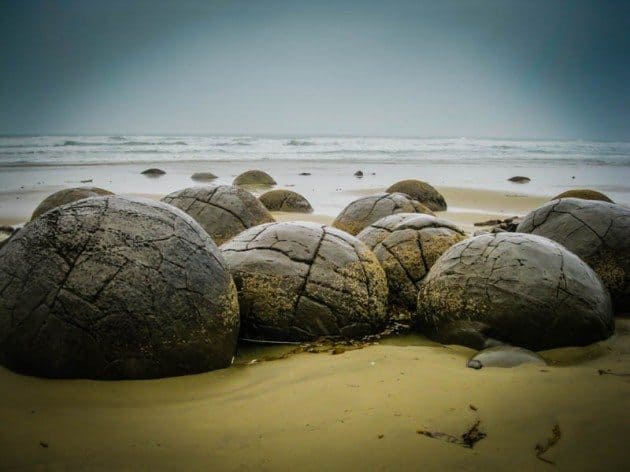 Moeraki Boulders are a pretty cool place to visit and recommend a stop off here, even if it's pouring rain. It is worth the short walk from the beach to see this natural wonder in person.
More on New Zealand:
Did you like this story? Share it!
All photos created and owned by Divergent Travelers.