It's hard to believe that 2015 has come and gone, it passed so quickly for us but boy did we get up to some adventures. We found ourselves diverging to 26 countries on 4 continents but most of our year was spent in Africa, overlanding from Cape Town to Cairo.
It really has been a banner year, we visited some countries we've only dreamt about and explored places that are just starting to see tourism.
We've been gathering multiple 1TB hard drives full of beautiful travel photos and video for us to share with you in the coming months. So, what's on the agenda for Divergent Travelers in 2016? Stay tuned, the adventures are only starting.
Below we want to share a little tidbit from each of the 26 countries we visited in 2015. Join the adventure and let us know below which ones you want to visit in 2016!
1. Thailand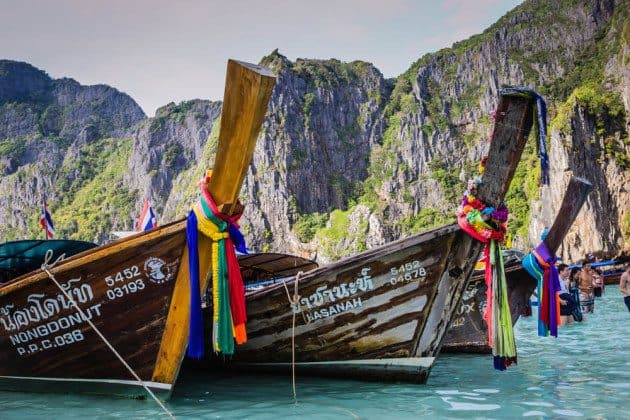 We rang in the New Year by partying on Khao San road with the family that came to visit Thailand from the USA. We explored Bangkok with them before flying south to spend some time in Krabi and the Phi Phi islands.
When they left, we took a bus to the east coast, Surat Thani, where more family met up with us and we headed to Koh Phangnan where we got bamboo tattoos and rented scooters to explore the island.
After all our family left, we headed back to Bangkok where we rented a great little apartment through Airbnb downtown where we rested, caught up on work and made more travel plans.
Related Article: 27 Photos that will make you want to Visit Thailand
2. Myanmar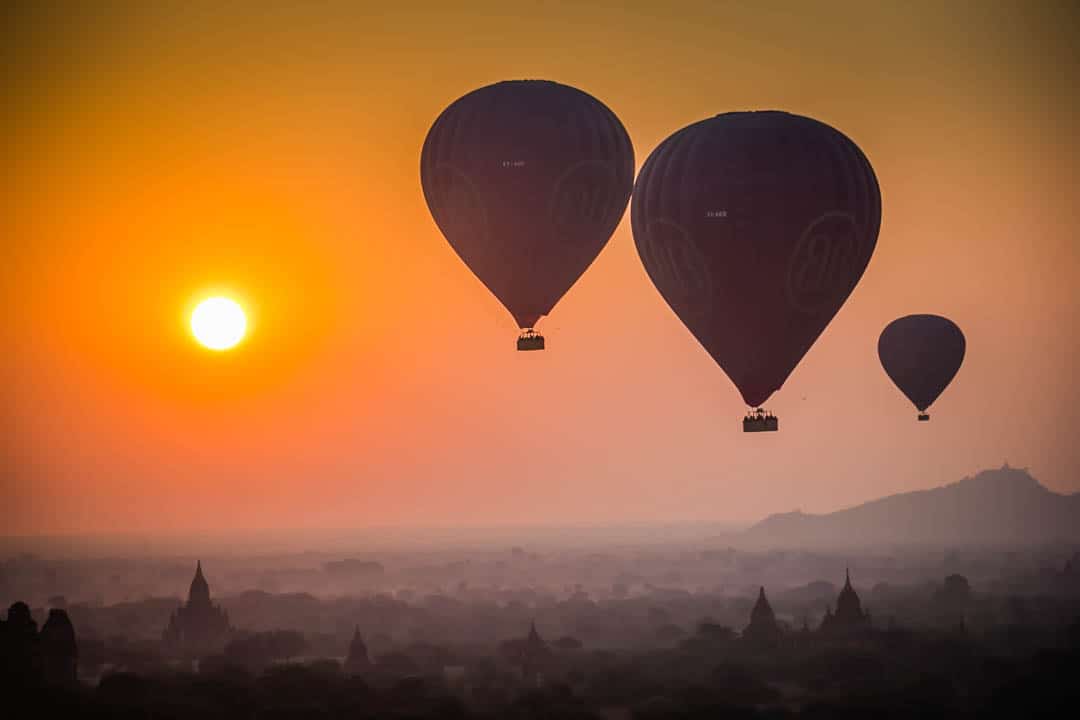 After arranging our visas online we flew into Mandalay and started one of the best adventures in 2015, exploring Myanmar. While tourism is just starting to pick up there, it is a quiet destination to visit.
We checked out the famous temples of Mandalay, chewed Betel Nut that turned our mouths red and watched a sunset on the UBein bridge before heading to Kalaw.
After arriving at 2 am we took motorbike taxis to a hostel where we slept on the floor in the lobby because they were sold out.
We then hiked for 3 days from Kalaw to Inle Lake through hill tribe villages, we saw only 3 other western people and we even slept with rats one night.
We then crossed the country to explore Bagan before heading to the biggest city in Myanmar, Yangon for some urban adventures.
3. Singapore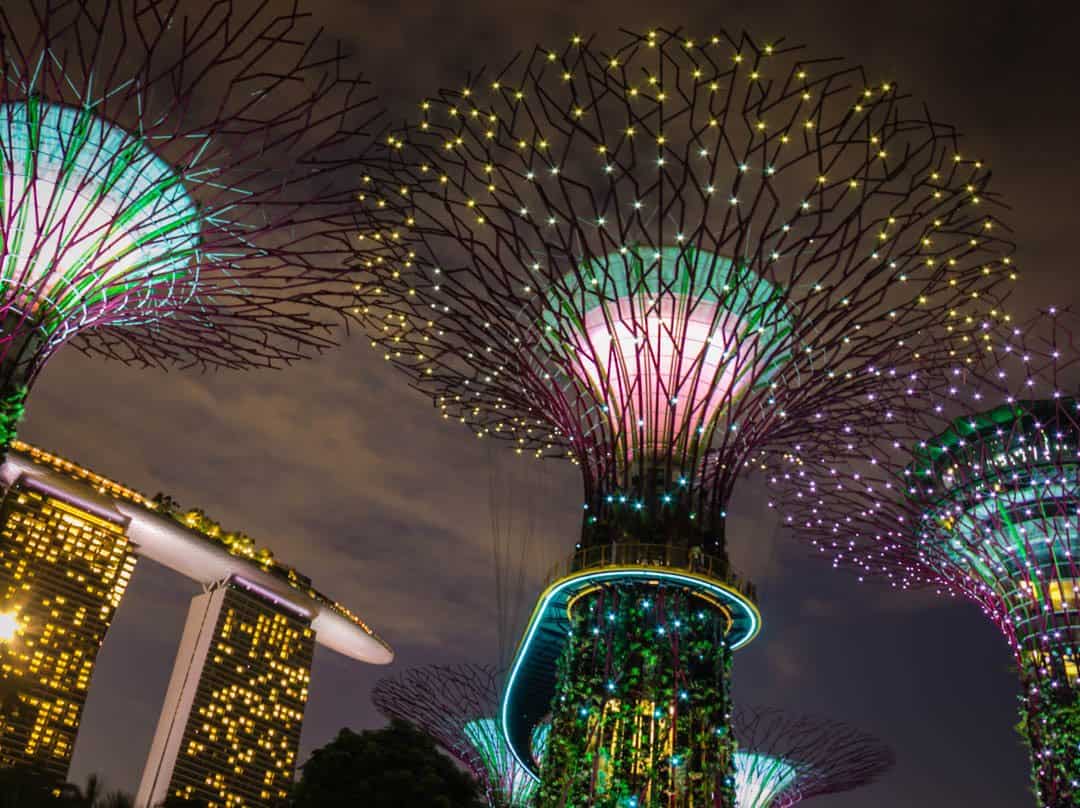 Singapore is a country we just booked on a whim after Myanmar. We did no research and made no plans besides booking 2 beds in a 12-bed dorm for 5 days and a plane ticket in and out of the country.
The best part, the city surprised us and it ended up being just what we needed at this point in our travels. It was huge, clean, modern and easy to get around.
Most of the good sites were FREE. Sorry, we haven't written any articles on our visit here, yet.
4. Maldives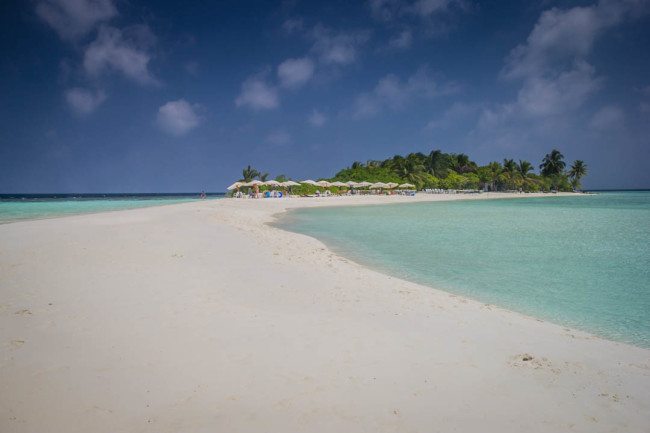 We bought two tickets to paradise and boy was it worth it! The reasoning was simply that we were headed to India and we both thought it foolish to be so close and not visit this beautiful island nation in the Indian Ocean.
Our week was spent cruising the South Ari Atoll on the MV Yasawa Princess cruise boat.
Our days were passed scuba diving with manta rays, sunbathing, eating, drinking and photographing the natural beauty. Would we go back? Absolutely.
Related Article: 21 Photos That Will Make You Want to Visit the Maldives
5. Sri Lanka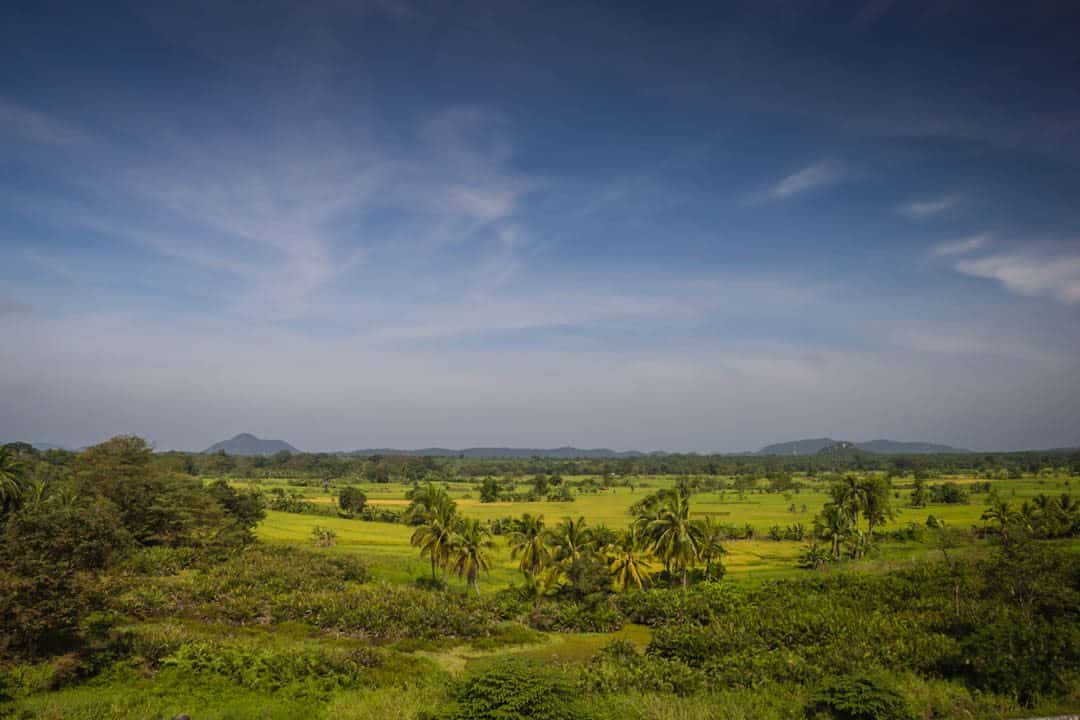 One week. That was the time period we had to fill between the end of our Maldives trip and our entry into India.
We had already booked our ticket our of India and could only enter the country for 30 days, so where do you go to kill a week on the calendar?
How about, Sri Lanka. That's how we came to land in Colombo and immerse ourselves in a country we weren't expecting to love.
Our 7-day whirlwind tour took us to all the highlights of this incredible island nation. Our highlights here included climbing to Little Adam's peak in Ella, going on safari in Yala National Park and boogie boarding on the waves at Mirissa Beach.
6. India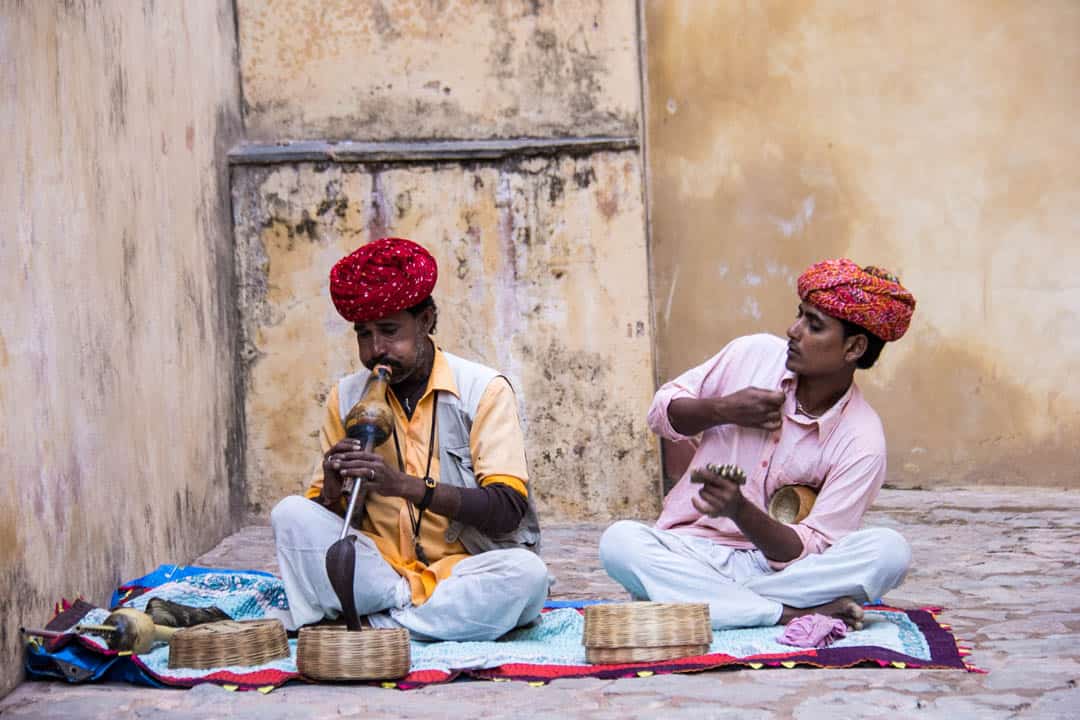 Amazing, crazy, WILD, India. Our trip to India was planned around the famous Holi Festival where the locals play with color for an entire day and it was the highlight of our visit.
We spent 30 days seeing, literally, as much of this gigantic country as we could. India is a place on many wonders and it is an incredibly difficult place to travel, but I think we will be back someday.
Our trip took us to 7 states including iconic places like Rishikesh, Dharmsala, Amritsar, Pushkar, Delhi, Agra, Varanasi, Jodhpur, and Udaipur. Stay tuned for our articles on our India travels in the first part of 2016.
7. United States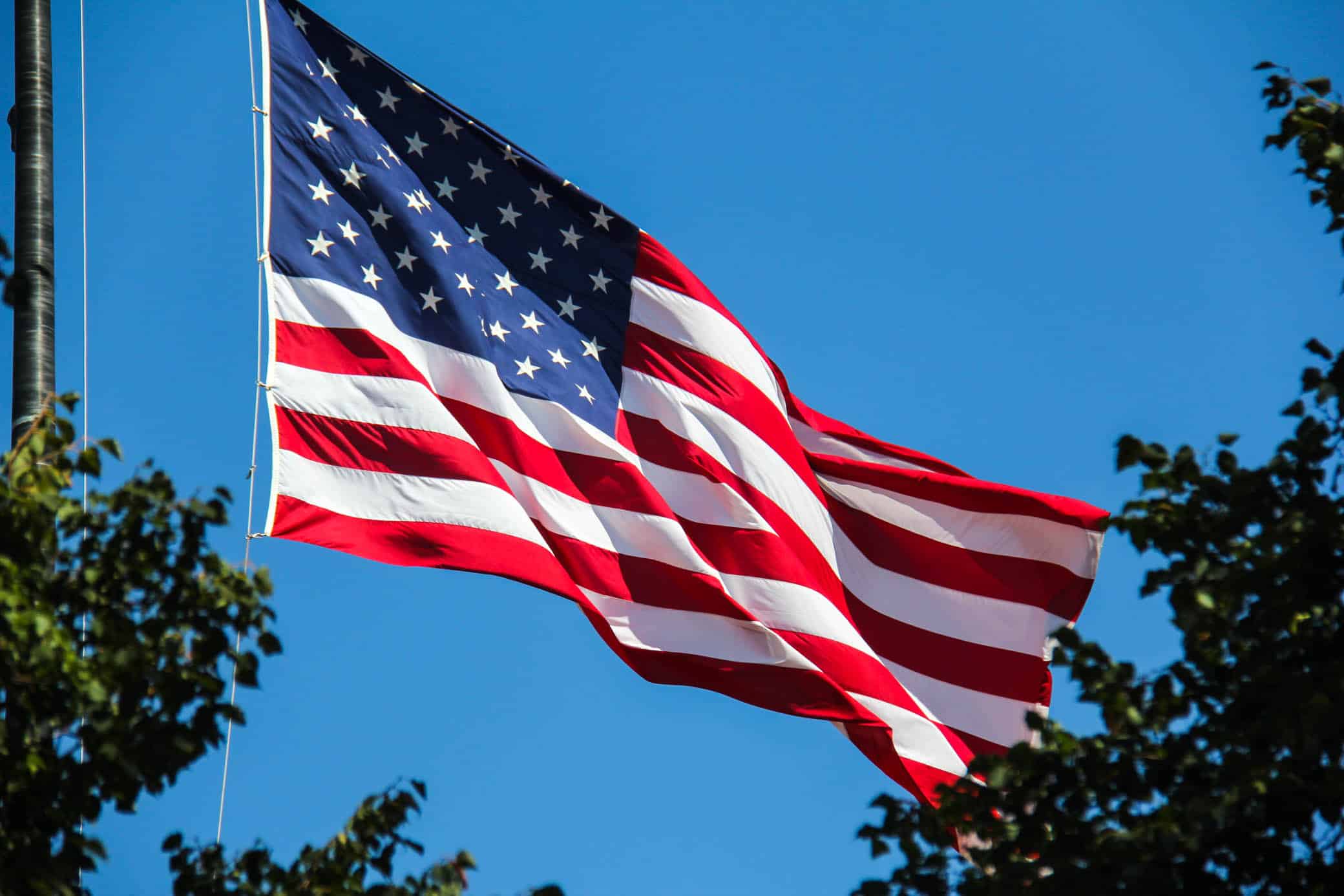 After India, we flew back to Wisconsin. Not because we were tired of travel but because we needed to get organized before we headed to Africa.
While we could have shopped for camping gear and necessities for our 4-month overland trip, we couldn't get our visas for Ethiopia. So we headed stateside to visit family and friends and send our passports out to Washington DC.
8. Spain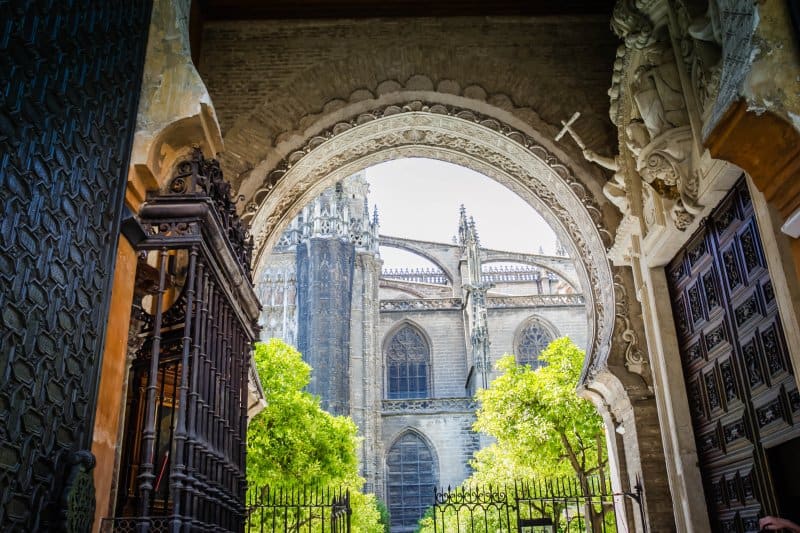 Have you ever showed up in a new destination and it felt like home? Well, that is what Spain is for us. It just feels like home.
We found ourselves in and out of Spain 4 times this year while we used it as a base to visit other countries. Don't worry though, we did get up to some adventure here.
Catalonia proved to be our favorite state with Costa Brava, the Pyrenees mountains, hiking trails, and stunning Barcelona.
We then rented another AirBNB apartment in Seville where we celebrated my 32nd birthday with Sangria and evening walks around the historic downtown.
Next, we explored Madrid with tapas, sangria and we even took in a bullfight on horseback! I'd seriously be shocked it we didn't end up living in Spain at some point. It's that lovely.
9. Morocco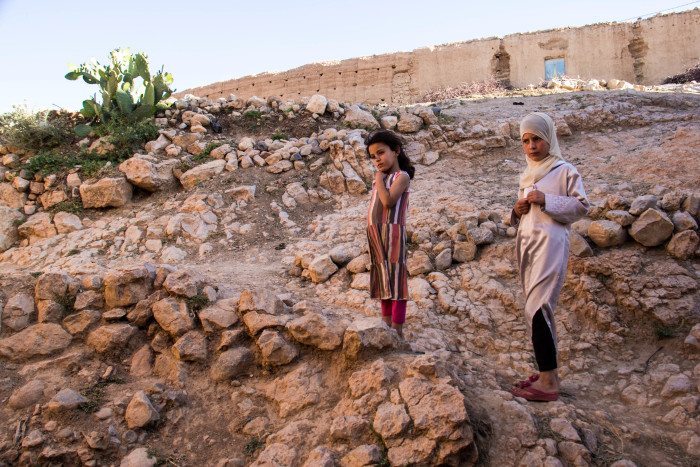 Into the desert we went, spending 14 days seeing the best of Morocco with Oasis Overland. It's a country we have always been interested in visiting and it didn't disappoint.
We visited a city of blue, stood amongst the ruins of the Roman Empire, explored the narrow alleyways of ancient Fez, gawked at palaces in Rabat, rode camels and slept under the stars in the Sahara Desert, crossed the Atlas mountains twice, stood on the Gladiator set and dipped our toes in ocean at Essouira. We even saw some goats in a tree!
David also got food poisoning- the first stomach bug in our travels but that didn't stop us from indulging in the mint tea and tasty tajine dishes.
10. Malaysia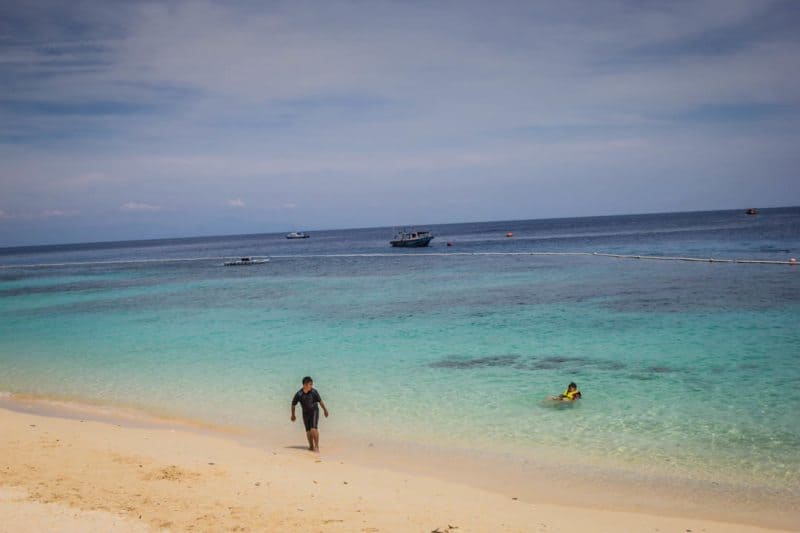 We had no intention of returning to SE Asia but we received an offer to participate in and cover a squid jigging festival, so how could we resist?
Gaya Travel flew us over to Malaysia from Spain to Eastern Malaysia to explore an area we had never visited. T
his was a jam-packed week that showed us a whole different side to Malaysia that has us wanting to return soon. Fewer tourists, more culture and some of the most beautiful beaches we have ever seen.
Related Article: International Squid Jigging Festival in Terengganu
11. Ireland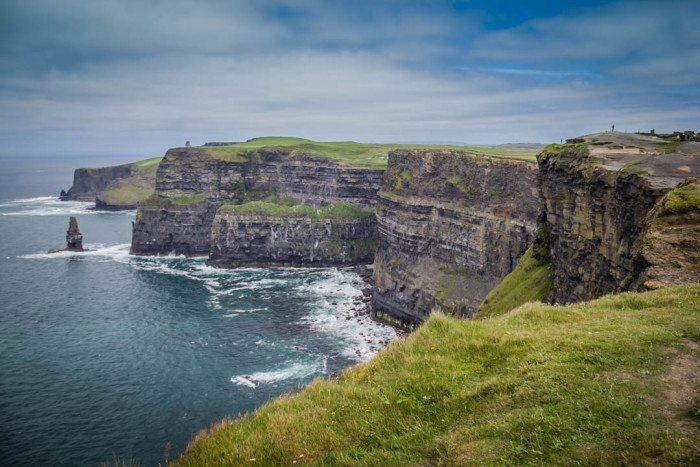 Want to sweep away by a place so mystical and green when you close your eyes at night you dream of it? Then visit Ireland.
Everything you've ever heard about Ireland is true. It is a fantasy land with large landscapes, engaging culture and one of the World's best road trips!
2 weeks took us from Dublin to Cork, along the Wild Atlantic Way to Galway, around the Connemara Peninsula, to Birr, then up to the Causeway Coast and everywhere in between.
We climbed Ireland's highest mountain, I galloped a horse on the ocean shores, peered over the Cliffs of Moher and drank Guinness in some of Ireland's most beloved pubs. On the list of places to return? Hell yes.
Related Article: 33 Photos That Will Make You Want to Visit Ireland
12. South Africa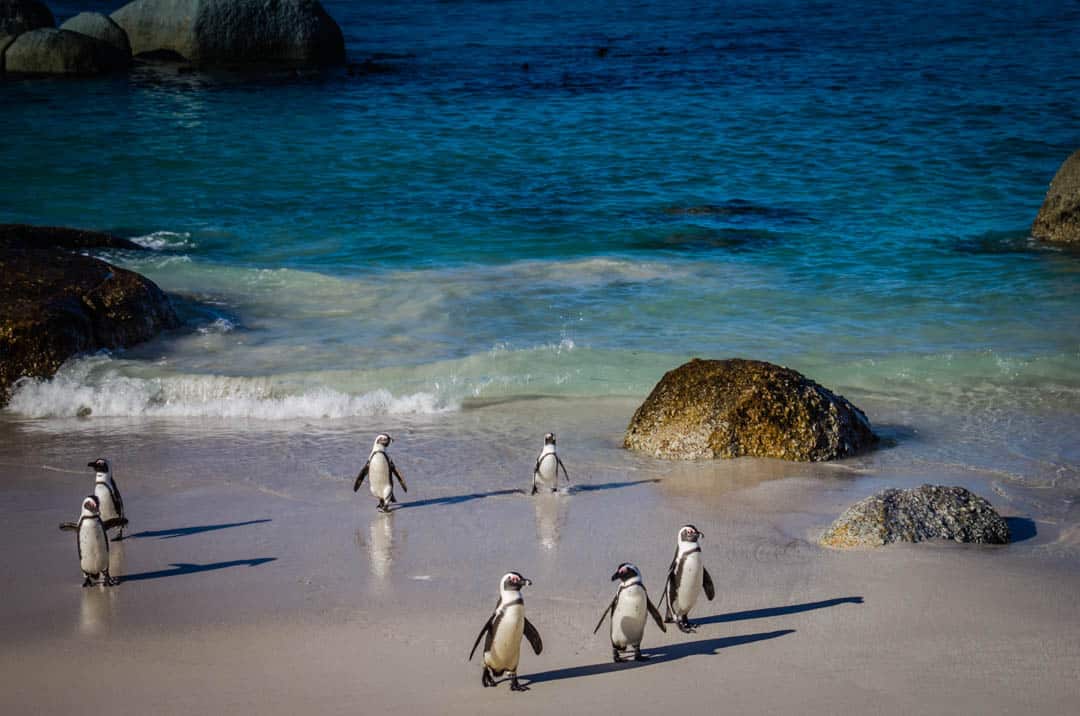 Cape Town was our first stop in South Africa and our time was spent relaxing, resting, working and preparing for our overland in another AirBNB rental right in the heart of Cape Town.
We didn't do much sightseeing while we were here (we need a return visit) but we did go shark cage diving with Great White Sharks and toured the Cape Peninsula.
After leaving Cape Town with Oasis Overland, we headed north to Stellenbosch where we rented mountain bikes and created our own wine tour, camped in Trawal and then headed up to the Namibia border.
Related Article: Photo Tour of the Cape Peninsula
13. Namibia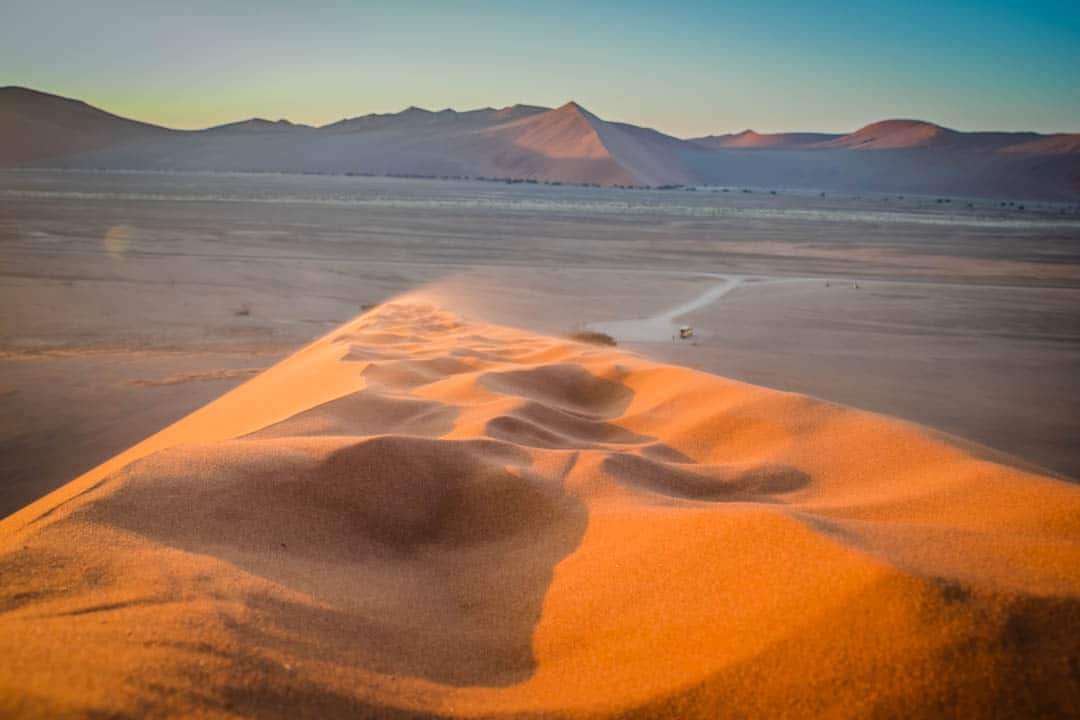 Our first stop in Namibia included a hike along Africa's grand Fish River Canyon before heading into the desert where we played on some of the largest recorded sand dunes on the planet. We adjusted to truck life and being covered in sand.
We pet Cheetahs, camped in the bush, watched zebras run alongside our truck at sunrise, jumped out of airplanes, sand boarded in the desert, fought off the stench in the Cape Seal colony, camped under intense stars and went on game drives in Etosha National Park.
Namibia has a lot to offer and was a great way to start our overland safari through Africa.
14. Botswana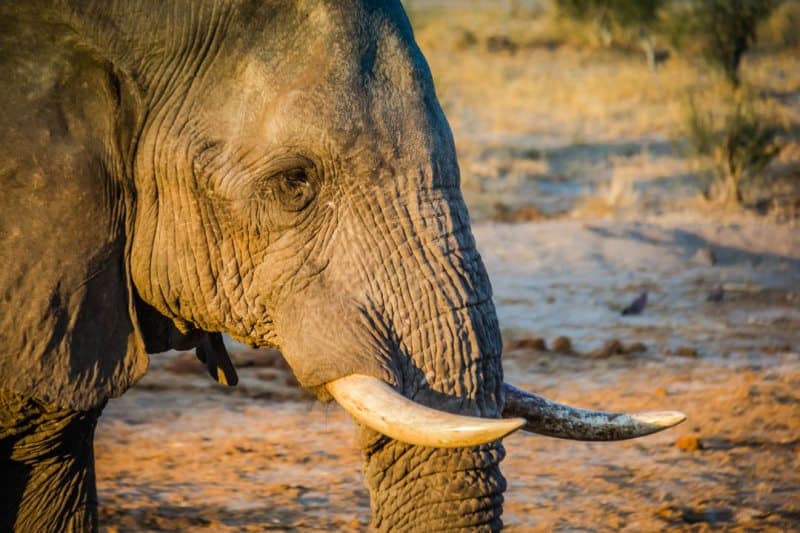 We headed into the Okavango Delta for 3 days of bush camping before heading further inland where we camped with elephants at Elephant Sands campground.
How many people can say they slept to the sounds of elephants in Africa? We rounded out our visit with a river safari in Chobe National Park where we saw big groups of African elephants and giraffe.
Lonely Planet has named Botswana as the top destination to visit in 2016 and we're not surprised!
15. Zimbabwe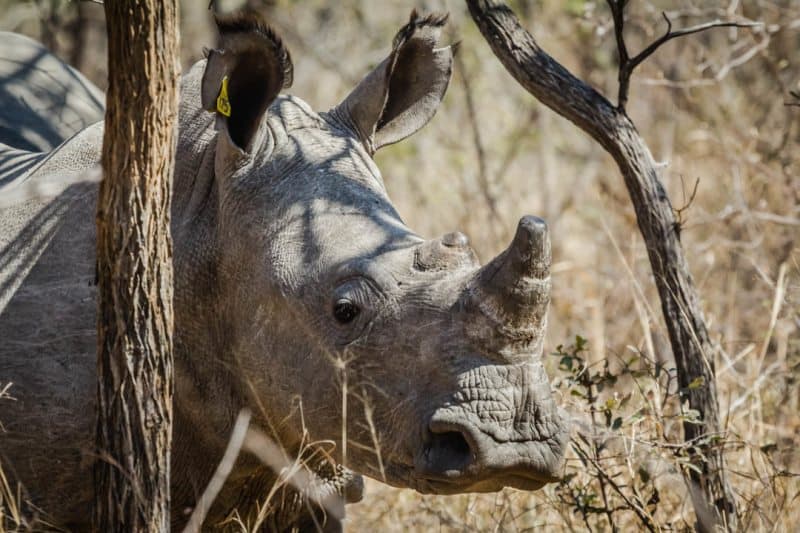 Zimbabwe showed us some of the wonders that bring people to Africa.
We flew in a helicopter of Victoria Falls, took a horseback safari to view elephants, rode the original Rhodesian Railways train into Bulawayo, tracked rhinos on foot, viewed ancient cave paintings from the beginning of humanity, learned about Lion conservation, camped with vervet monkeys and slept in the heavens of Chimanimani.
The nights were cold and the days full of wonder.
16. Zambia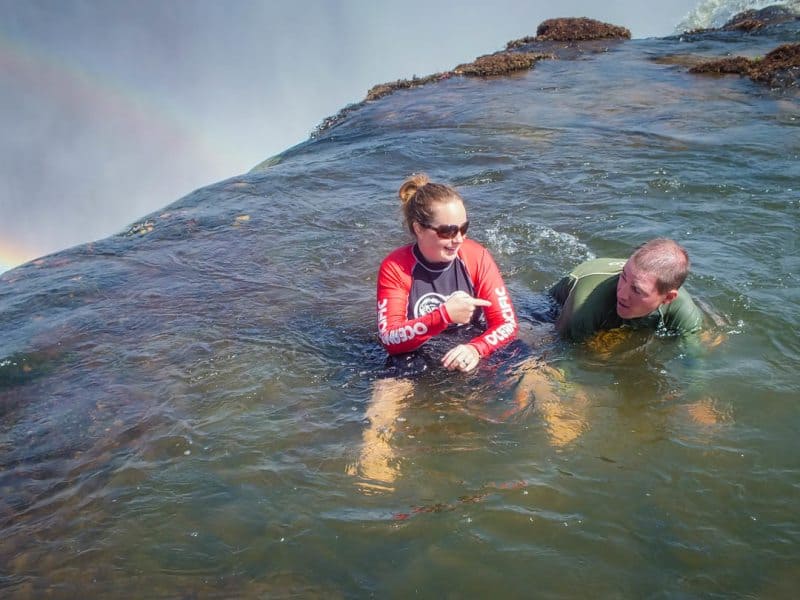 When you visit Victoria Falls you can literally walk across a bridge and cross the border from Zimbabwe into Zambia. We got a Kaza Visa that enabled us to visit both countries while we were there.
So we did the most logical thing you can do, we hung out for the day at Livingstone Island and took a dip in Angels Armchair. You know, right on the edge of the world's largest waterfall.
17. Mozambique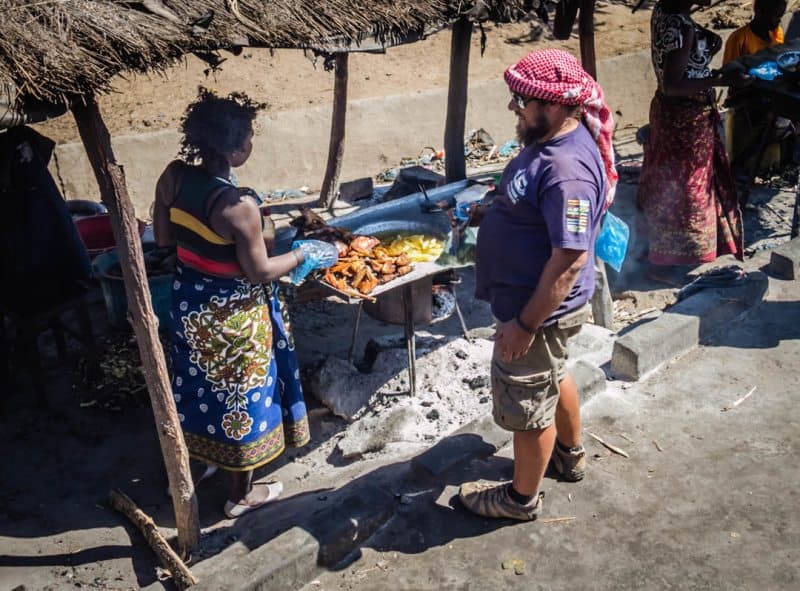 This was a quick visit, we had a 48-hour transit along the Tete corridor between Zimbabwe and Malawi. Our highlight was stopping for African fried chicken and chips on the side of the road.
The chicken was ok but the chips were surprisingly tasty. Our one night in the country was spent camping under the stars at a bush camp with no facilities.
Related Article: Day in the Life of an Overland Trip through Africa
18. Malawi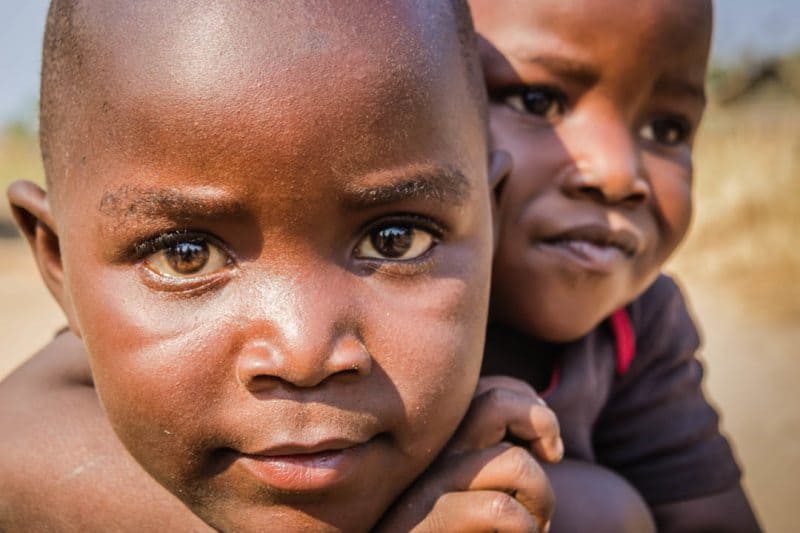 Malawi was about 2 things for us, scuba diving in Lake Malawi and learning about the people. Our first stop in Kande Beach allowed us to scuba dive in one of Africa's largest lakes.
We also roasted a local goat on a spit we made with sand mats and rebar. Moving on to Chitimba we toured the local village, bought more woodwork then we're willing to admit to and visited a witch doctor.
19. Tanzania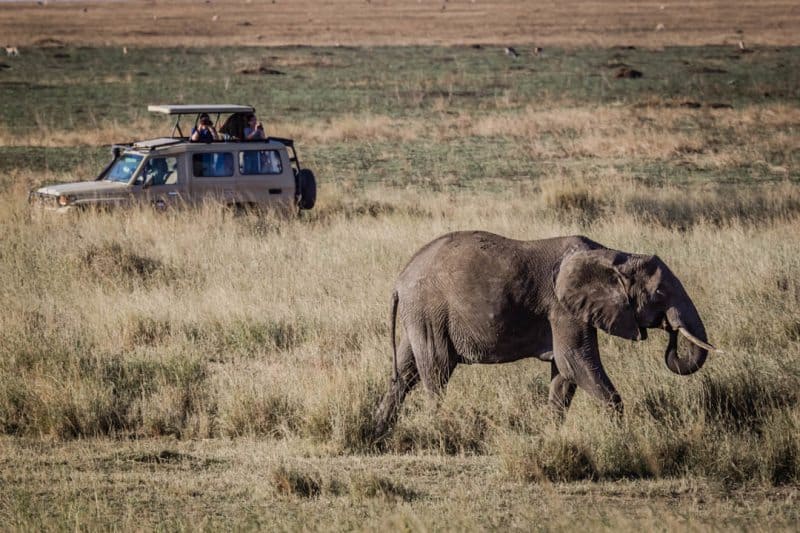 Where to even start, Tanzania is a land of wonders. Our first few days in Tanzania we spent bush camping in among the baobab trees and red sands. We then arrived in Dar es Salaam to a beautiful coastline on the Indian Ocean.
Following our beach days, we headed inland to hike to the base camp of Mount Kilimanjaro, go on safari in the Ngorongoro Crater, Lake Manyara, and the Serengeti. We also danced with the Masai warriors in the plains.
20. Zanzibar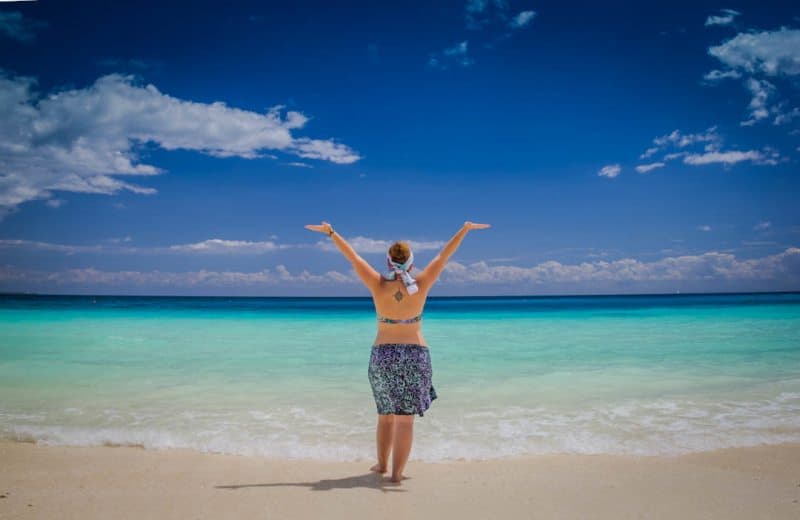 Once a slave outpost for the British, Zanzibar has colonial architecture, haunting history, amazing street food, and gorgeous beaches!
It was the much needs break we needed from camping and the Indian Ocean helped wash the many layers of African dust from our bodies.
21. Kenya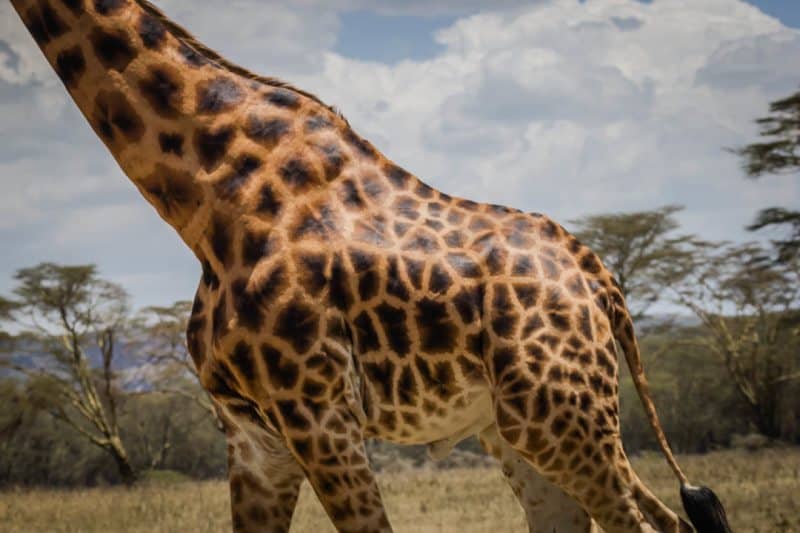 We would end up entering and exiting Kenya a total of 4 times as we routed through it from Tanzania, Uganda and then into Ethiopia. For as much time as we spent there, we really didn't see the best it has to offer.
However, we did visit some of the most remote areas in the country, including bush camping for 5 days straight through Northern Kenya. Out time was spent in Nairobi, Lake Nakuru, Hells Gate N.P, the Kericho tea plantations, the Great Rift Valley and more pretty remote spots. We missed the Masai Mara, but I have a feeling we will be back.
22. Uganda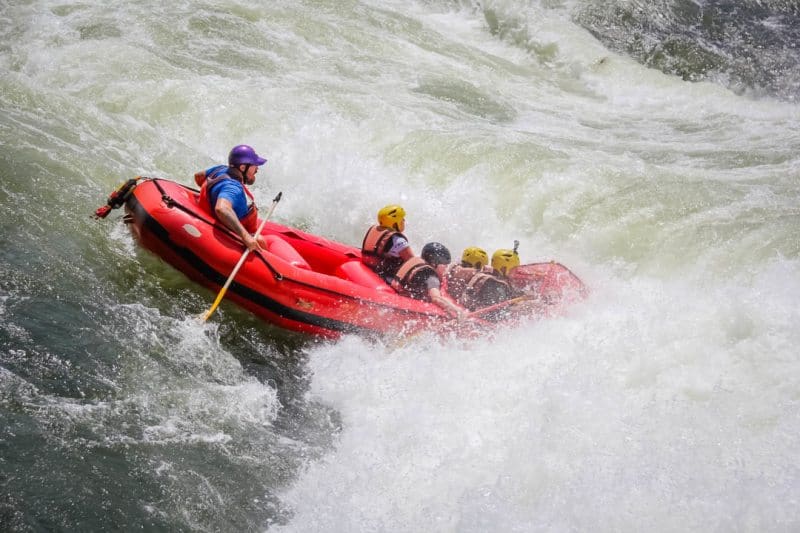 Uganda was a wild one for us. The minute we entered the country we were rained on in our tents for the first time since we left Cape Town, but this would turn out to be very unexciting.
Our time in Uganda included being pulled over by the military and searched near Kampala when some people on our truck took photos of a bridge, having a wandering hand come into our tent in the middle of the night to steal things, being so sick that David ended up in an African hospital in Kabale and being chewed up-spit out and regurgitated while white water rafting on the mighty Nile River. Uganda, thanks for the excitement!
23. Rwanda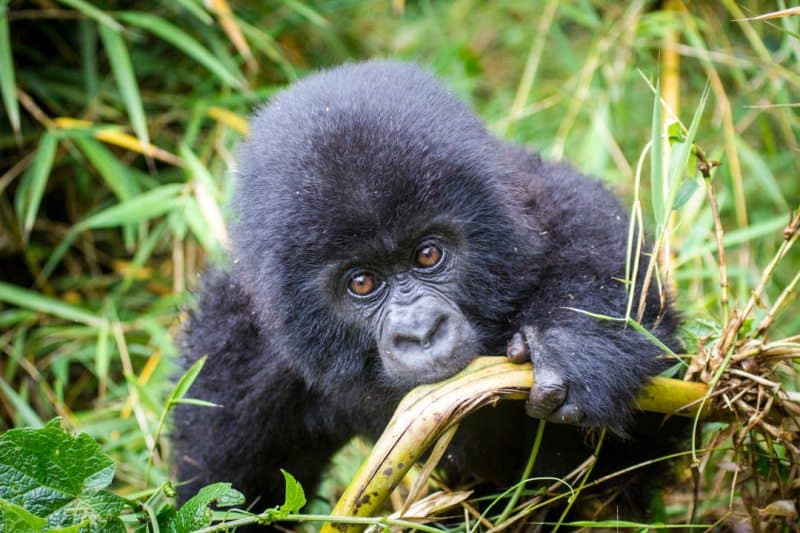 Beautiful, stunning, enchanting Rwanda. One of the cleanest third World countries we have ever seen.
Despite the challenges they have faced with political instability and genocide that happened in our lifetime, the people there just shine. We have never arrived in a country feeling more welcomed then we did the day we rolled over the border in Rwanda.
It doesn't hurt that we had the opportunity to visit the Susa group, Dian Fossey's original study group, during our gorilla trekking expedition in Volcano National Park. We also attended the annual Kwita Izina, gorilla naming ceremony in Musanze.
24. Ethiopia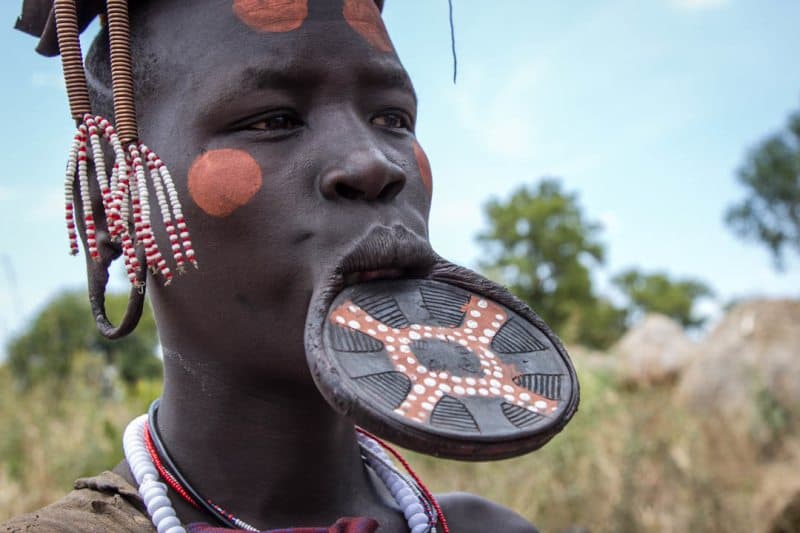 From the moment we spent 4 hours crossing the border into Ethiopia, we knew we were in for a real adventure.
We headed to Jinka where we spent 2 days visiting very remote tribes of the Omr Valley, including the famous Mursi tribe with their giant lip plates and we even got to witness a Hamer bull-jumping ceremony.
We wandered the streets of Addis Ababa and visited our ancestors Lucy. A small boat took us across Lake Tana to the ancient orthodox Christian monasteries. Lalibela showed us rock-hewn wonders one can only dream of seeing in their travels.
We took a wrong turn and ended up lost in the middle of Ethiopia while the locals were celebrating the Mezcal holiday- they thought a good way to celebrate should include throwing fire torches at us in the truck.
Gondar revealed castles that equaled that of the fabled Camelot and we got lost in the views of the Simien Mountains. Overall, Ethiopia was utterly incredible!
25a. Sudan- the country that wasn't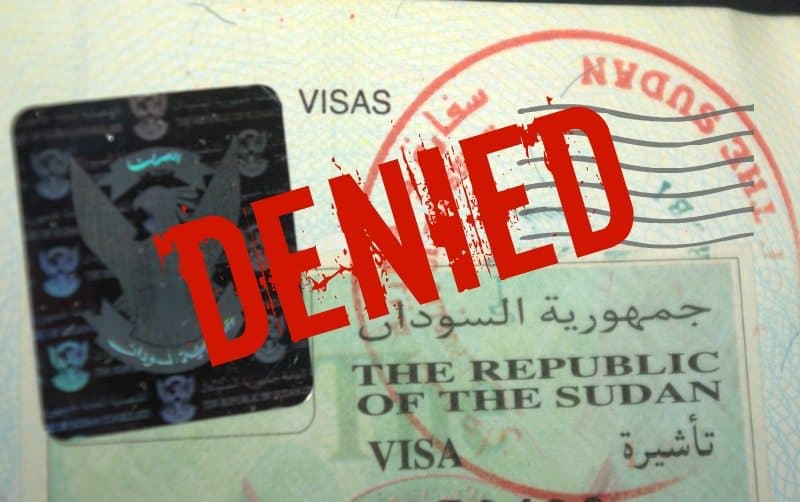 Despite a lengthy, convoluted process that involved jumping through more hoops than we thought could exist, we were denied entry into Sudan.
We were the only Americans left of the overland truck by the time we would enter Sudan from Ethiopia. Despite our best efforts, we were left behind in Ethiopia while our truck crossed the border into Sudan.
Total bummer but what can you do when the country is wrapped up in political garbage?
25b. Egypt
Bucketlist. That is the word for Egypt. It has been on our bucket list for years and it was so amazing being able to visit it right now. The country is virtually empty of tourists and this made our experience very special.
All the things I had heard about Egypt that was bad, we just didn't see it. Luckily for us, when we got denied entry into Sudan we headed back to Addis Ababa and flew to Cairo where we spent 12 days before we met back up with the truck at the Egypt/Sudan border.
We hit all the highlights including Saqqara, Memphis, Dashur Pyramids, Pyramids of Giza, National Museum in Cairo, Abu Simbel, Aswan, dinner with a Nubian family, I got a henna tattoo!, we sailed the Nile to Kamombo, Luxor- where we explored the Valley of the Kings and took a hot air balloon ride, scuba diving in Hurghada and Dahab, visited the Khan el Khalili bazaar in Cairo and took a bus through the Sinai Peninsula.
Egypt, you're amazing, we'll be back.
26. Jordan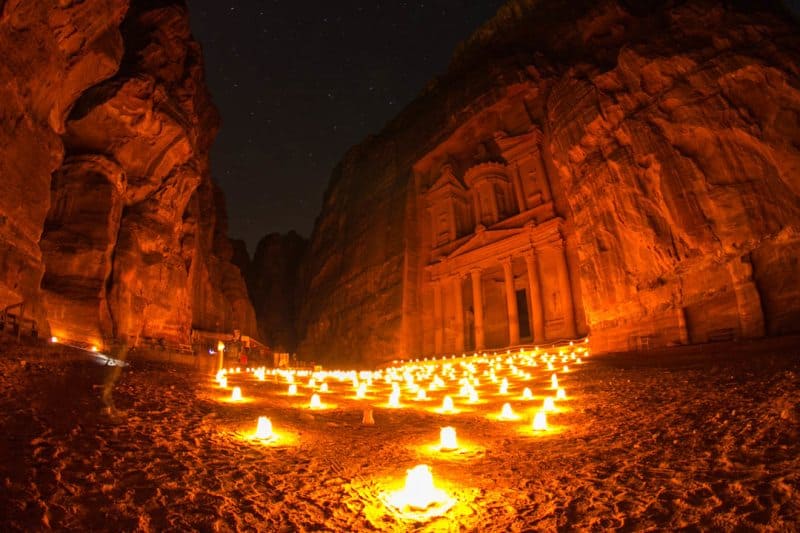 And this leaves us with Jordan. The last foreign country we set foot in for 2015. Jordan met all of our expectations and even surprised us a little!
Petra is everything that people rave and floating in the Dead Sea was the strangest experience we have ever had. But it was really everything in between this that made our trip to Jordan.
We slept in Bedouin tents in the desert that turned out to be luxury- on the inside, it was crystal chandeliers and outside the sweeping desert. Waking up there was like stepping onto the set of Indiana Jones.
We also explored huge Roman ruin sites, crusader castle and the views of the promised land from Mount Nebo.
While dining in downtown Amman at a Chinese restaurant we looked at each other and both agreed by looking out the window you would think you were in downtown Minneapolis if you didn't know any better. Surprise you? Same for us.
---
So there you have it, 26 countries in 365 days. What a ride it has been and we can't wait to take you along with us in 2016 with more stunning travel photography and videos.
Cheers and Happy New Year to you all!
Lina & David
Note to readers: We departed on our around the world (RTW) trip on February 21, 2014. We traveled full-time, backpacking across 6 continents for the next 2 years. Since 2016, we travel 7-10 months out of every year creating content and telling stories for this website. It's been a wild ride!
More on Long Term Travel:
Did you like this story? Share it!