Before we started our overland trip towards Cairo, we flew into Cape Town, South Africa and spent a week catching up on life, recovering from 2 amazing weeks in Ireland and preparing ourselves for the next 4 months of travel through Africa. It also gave us an opportunity to check out some of the Cape Peninsula and explore Cape Town.
We wanted to see the dramatic coastlines that have made South Africa famous and we wanted a chance to observe the African Penguin (formerly known as the Jackass Penguin) in the only habitat they exist in the World. So we teamed up with Viator for a day out and an adventure we will always remember fondly from South Africa.
The Viator tour we did was Cape Town Shore Excursion: Cape Peninsula Tour. Take the 'scenic route' during 8-hour shore excursion discovering the wildlife, landscapes and charming towns of the Cape Peninsula. Drive along the coast, passing through postcard-perfect areas like Camps Bay, Cape Point Nature Reserve, Boulders Beach, and more, stopping to see local wildlife, charming fishing villages, and wind-swept beaches.
Check out: Where to Eat in Cape Town South Africa – A Cape Town Food Guide
---
Hout Bay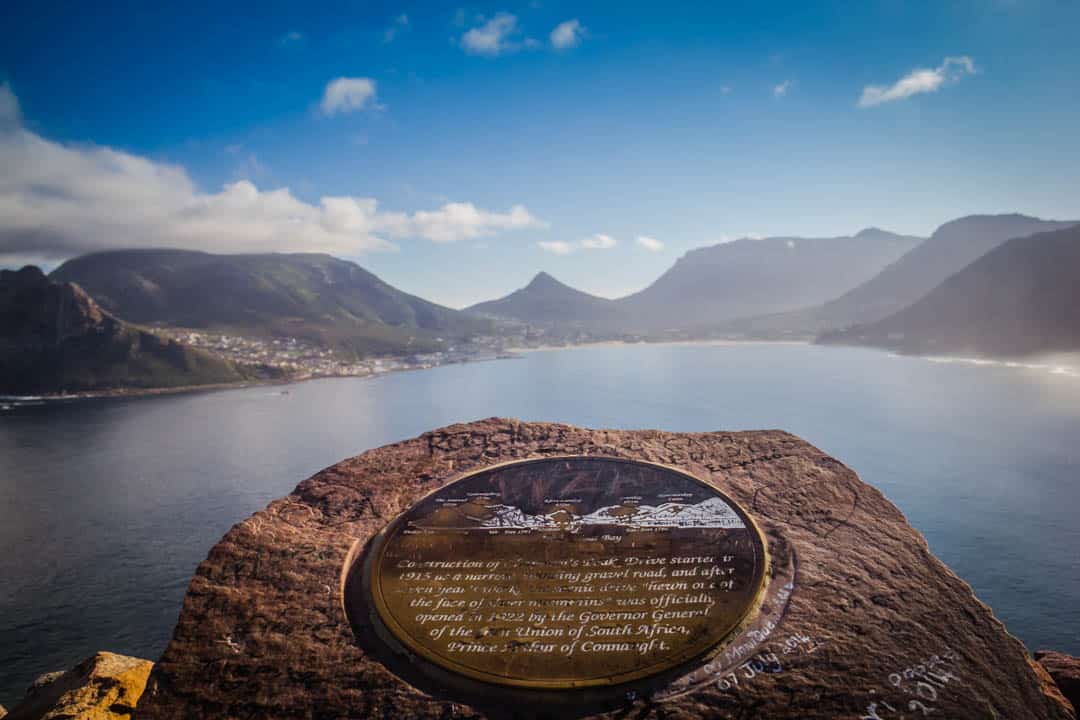 The morning we headed out from Cape Town was decent with low hanging fog, which is characteristic of the early mornings in this city. While it wasn't raining, and we were happy for that, it completely blocked our view of the coast making the morning ride to Hout Bay very uneventful. It wasn't until we rounded the corner of the bay that we saw clear views of the coast.
Don't leave home without: Lonely Planet Southern Africa (Travel Guide).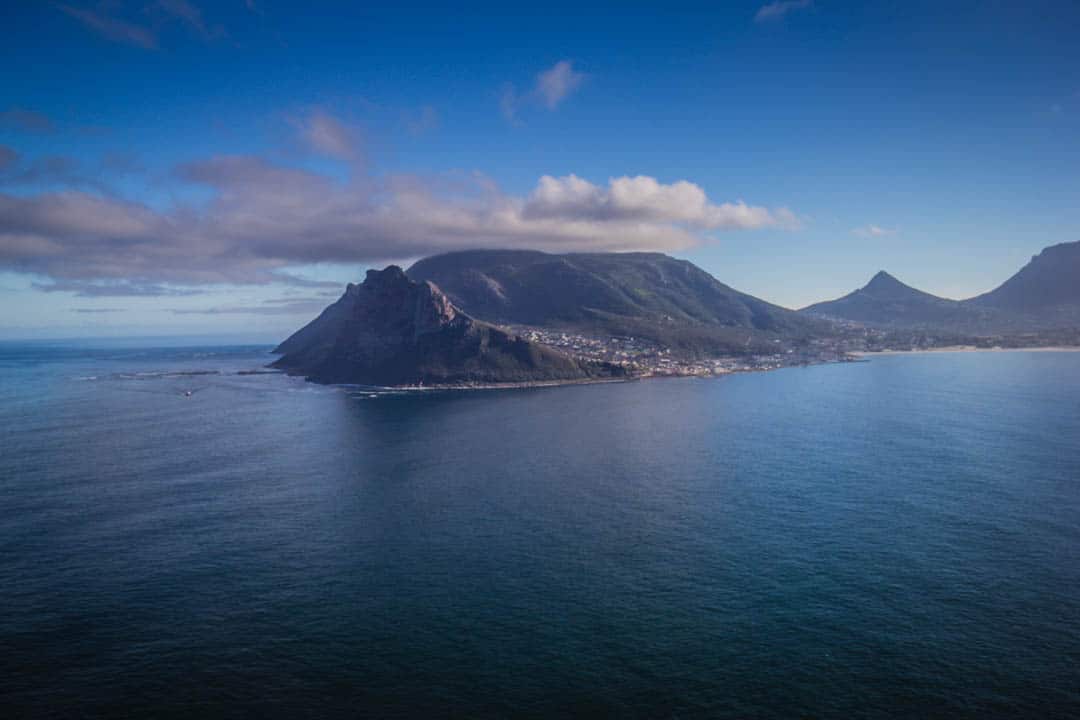 Duiker Island
The main attraction of Hout Bay is a boat trip out to the uninhabited Duiker Island to observe a colony of Cape Fur Seals. This particular species of seal is endemic to South Africa and the islands they live on are protected. We lucked out with semi-calm seas, which meant we enjoyed some up-close views of the colony.
Click to view and book your Cape Peninsula tour today with Viator.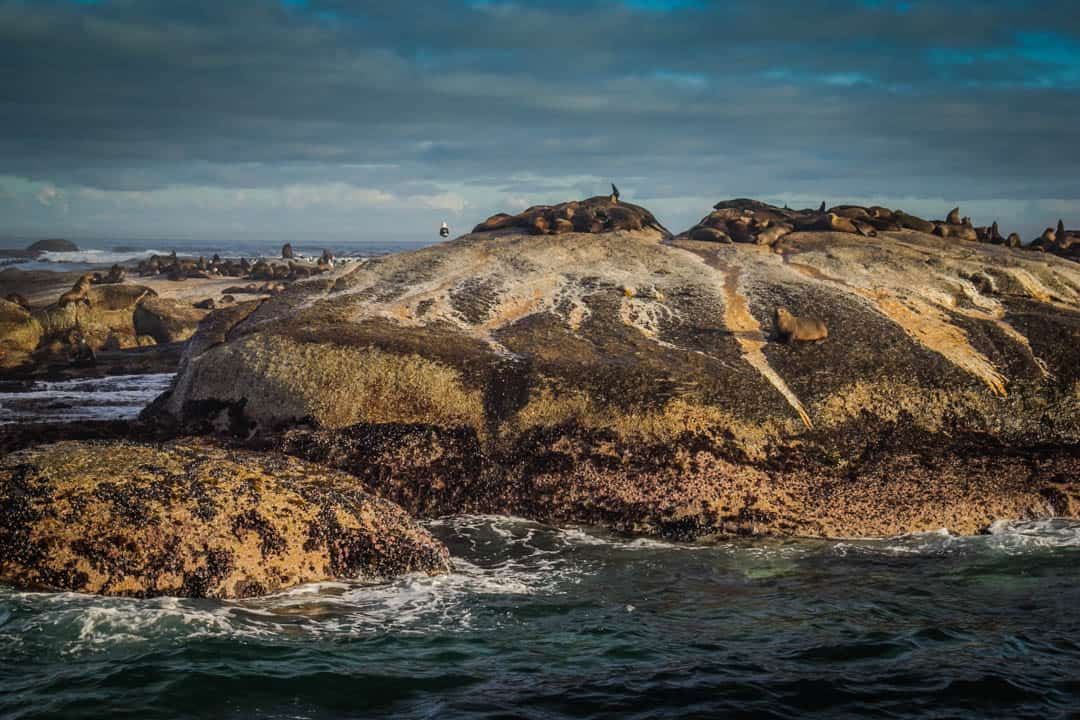 Cape of Good Hope
While not the southernmost point of the African continent, it does hold the title of the most southwestern point. Our day continued to get better and it afforded us clear views as far as we could see the ocean touching the sky.
Looking for more adventures in South Africa check out: Cape Town to Nairobi- Must Have Adventures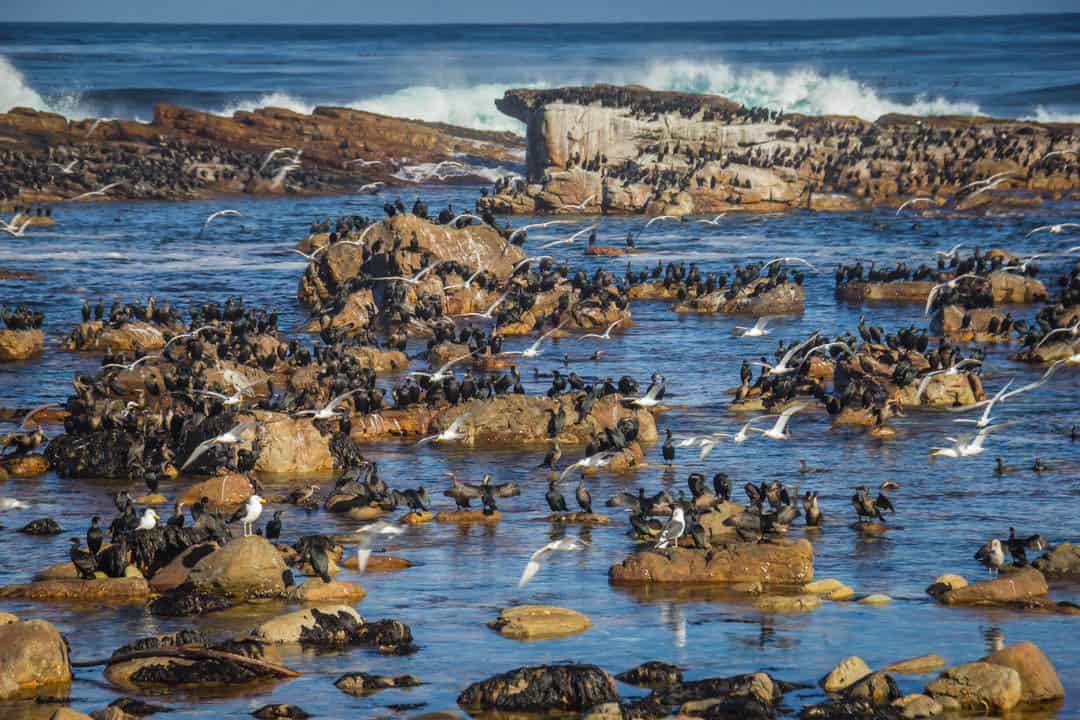 ~*~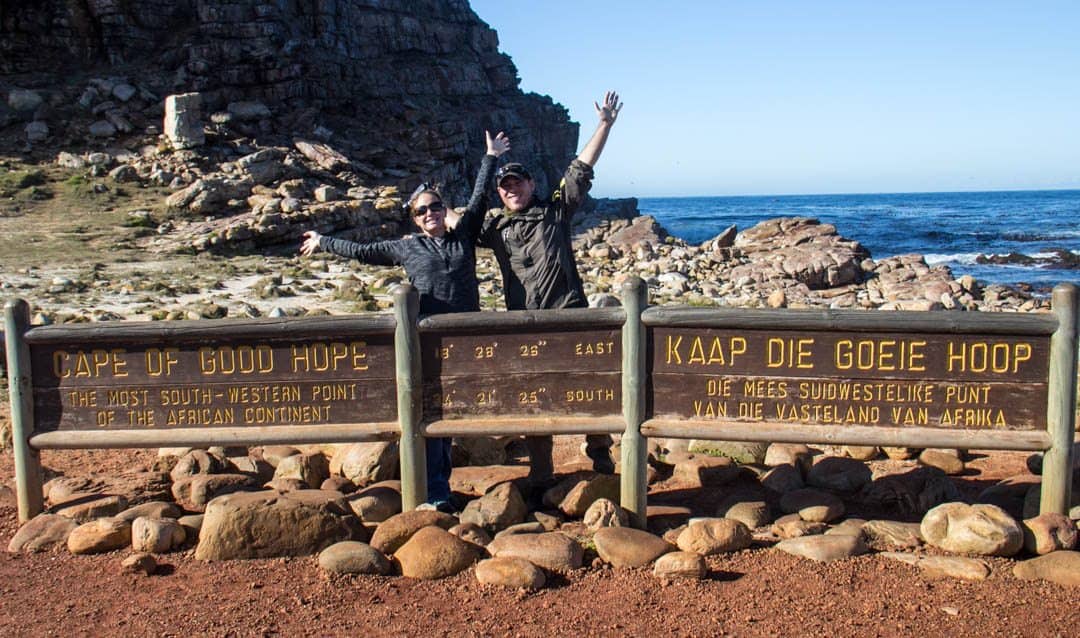 After visiting the Cape of Good Hope, we headed to the nature reserve for a hike up to the lighthouse and scenic overlook views of the entire Cape peninsula. The walk was steep but short and 100% worth the effort.
You can't really beat views like this when you are traveling. We also had a chance to see some of the local wildlife including mongoose, lizards and the notorious baboons.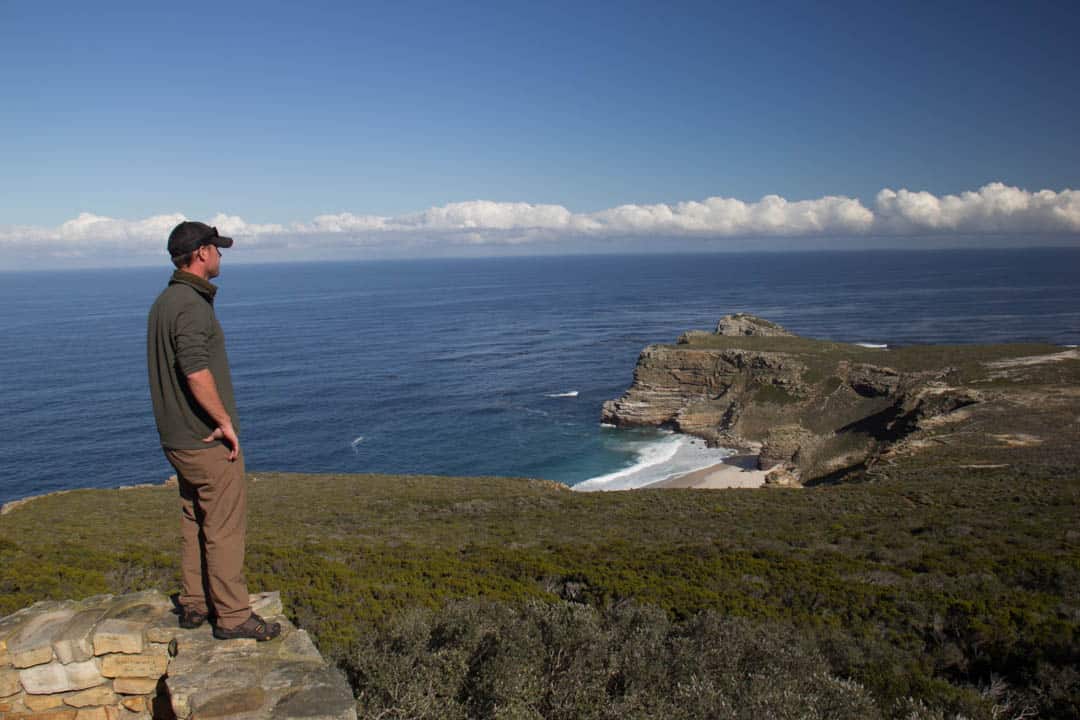 Like our photos? Check out our Ultimate Travel Photography Gear List.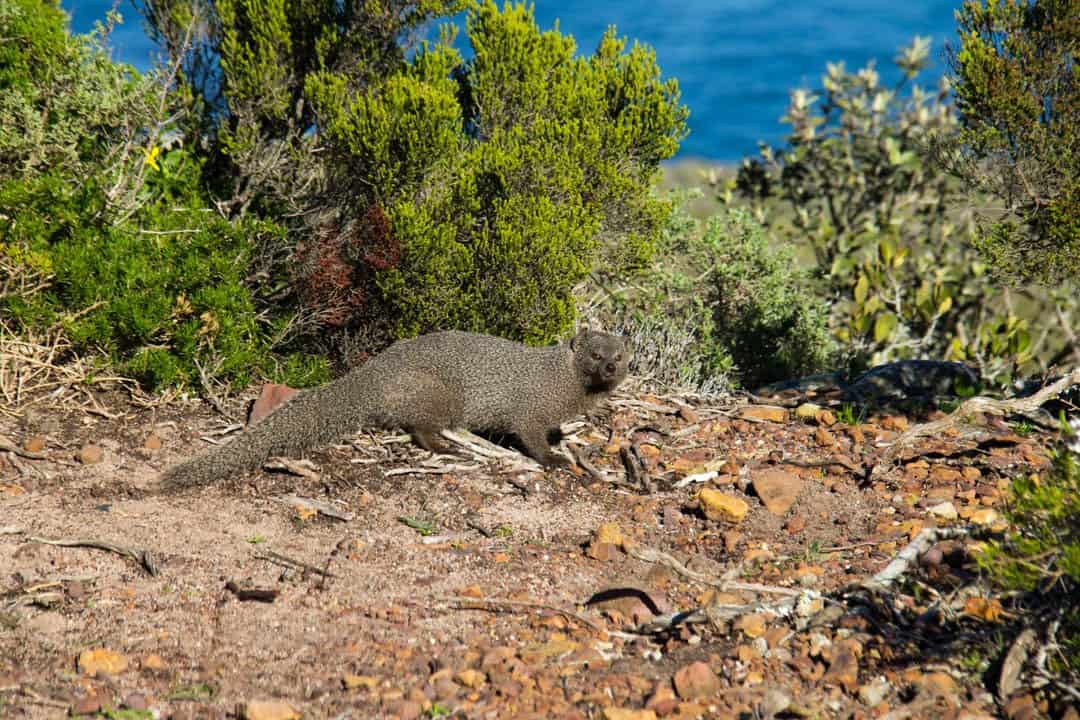 ~*~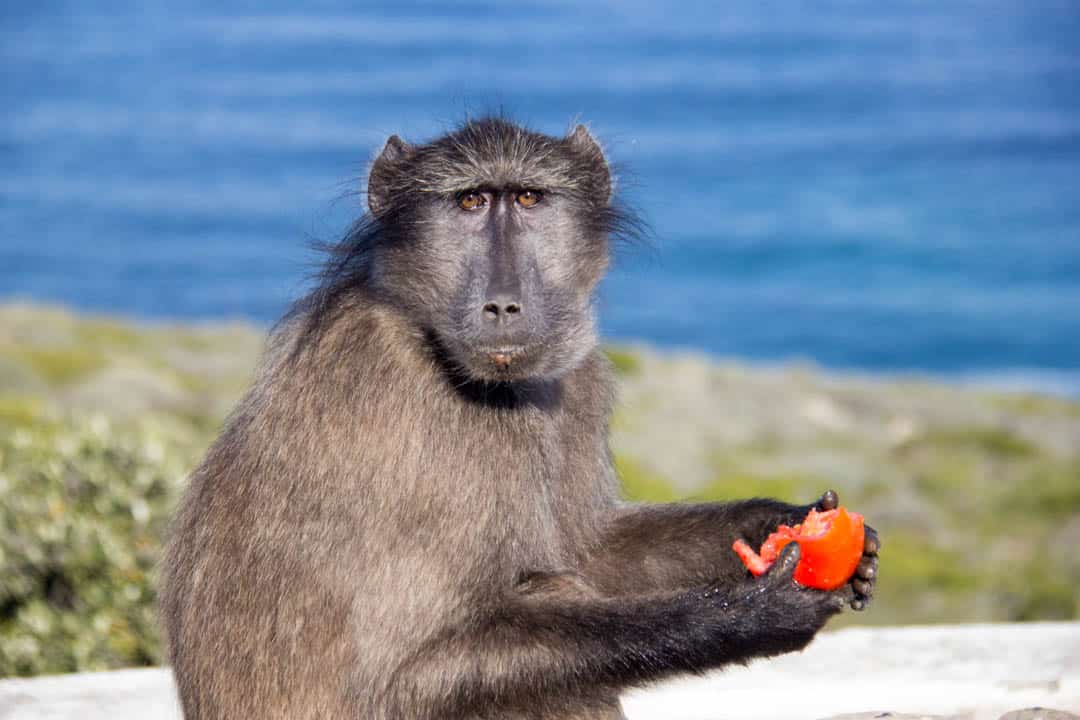 Simons Town and Boulder Beach
The highlight of the tour was, without a doubt, a stop at Simons Town and a visit to Boulders Beach. This is the only place in the Cape Peninsula where you can get up close to the famous little African Jackass Penguins.
These little guys are born here and while they may do some traveling, they always return to reproduce and nest. They love basking in the sun and going for a swim in the beautiful coastal waters.
Don't leave home without: Lonely Planet Southern Africa (Travel Guide).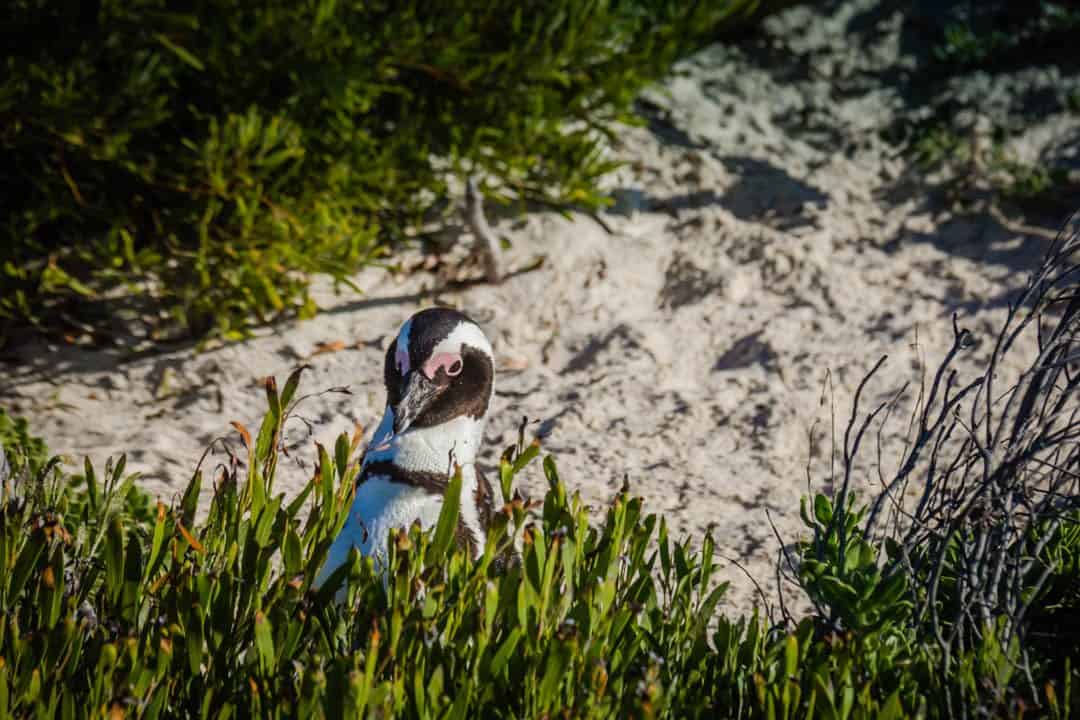 They have the whole place to themselves and are undisturbed by the people that come to visit them on the wood viewing platform above the beach. Nobody is allowed on the beach, just on the platforms.
This maintains the wild environment for the penguins and allows us to get close enough for photos. Without a doubt a highlight during our trip to Africa.
Click to view and book your Cape Peninsula tour today with Viator.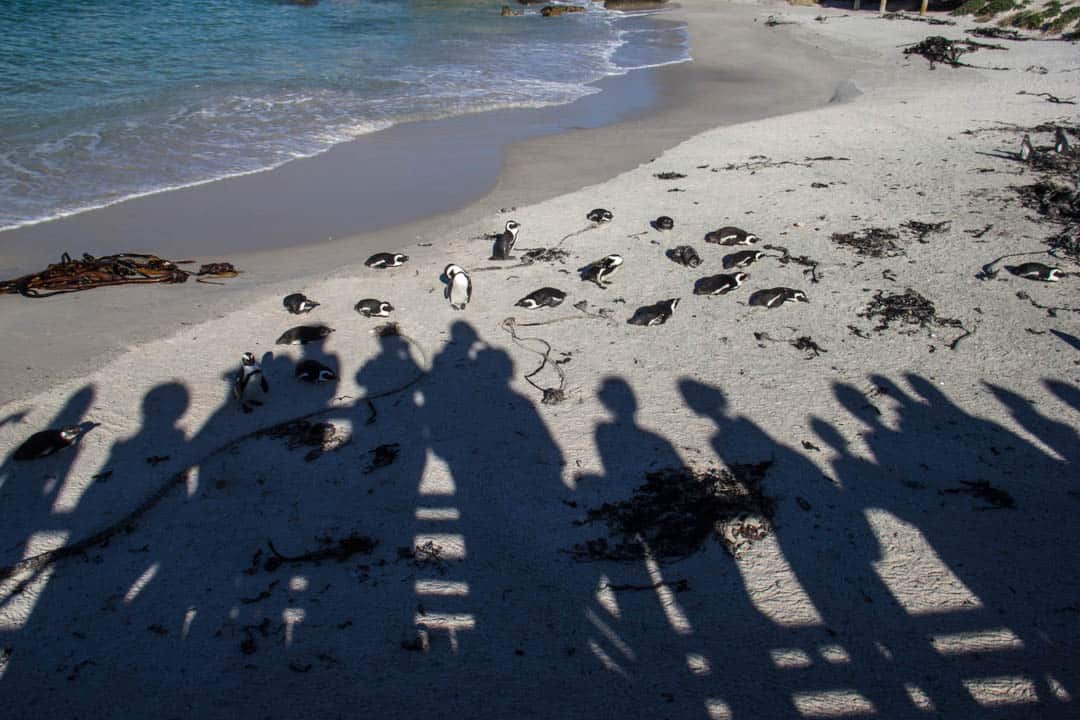 ~*~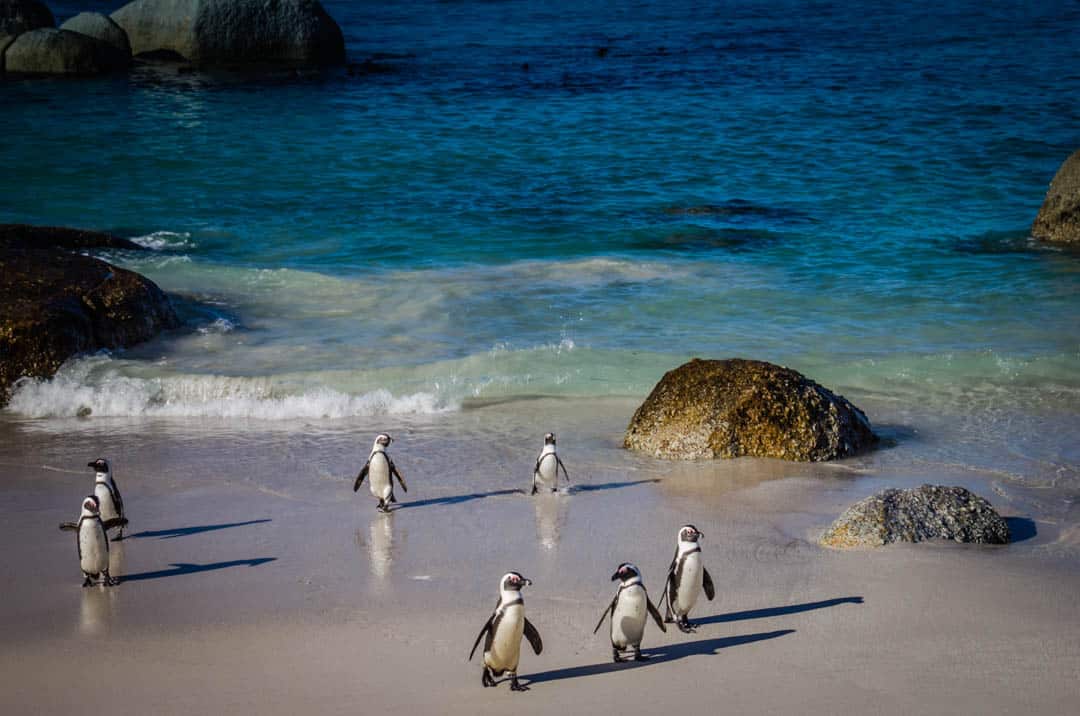 Kirstenbosch Gardens
Rounding out our busy day was a visit to the Kirstenbosch Gardens outside of Cape Town. These gardens cover a massive amount of land and have the backdrop of Table Mountain to entice you during your visit.
The gardens house plants and trees from all over the globe and walking along the paths is a relaxing way to finish off any busy day of touring in the Cape Peninsula.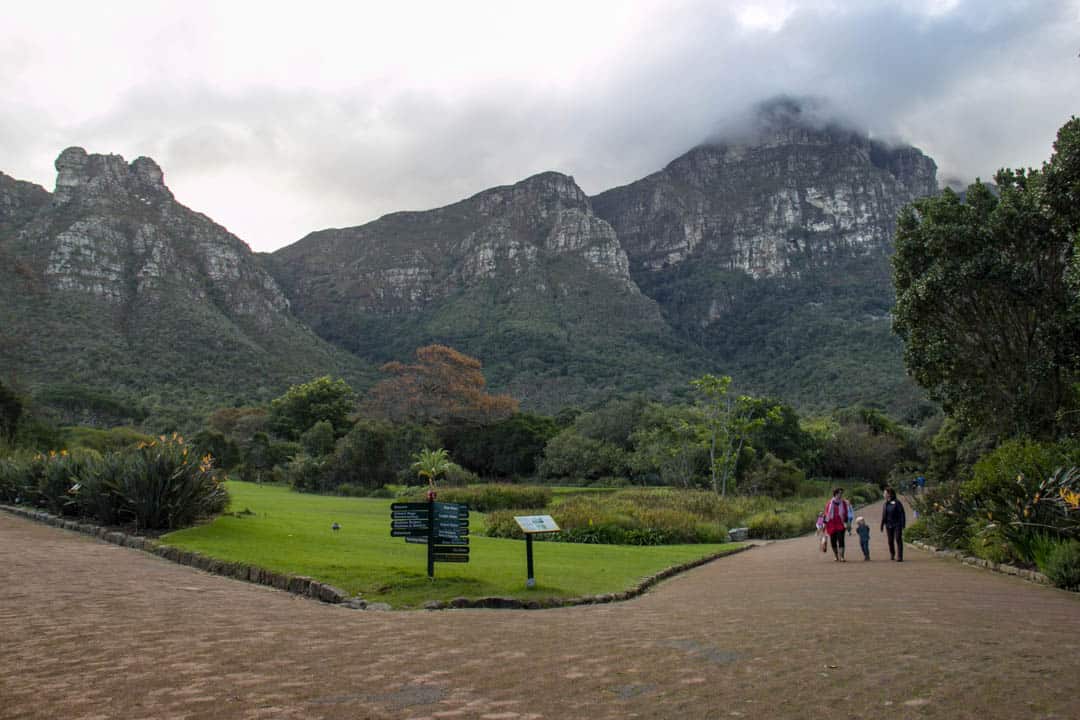 ~*~
Don't leave home without: Lonely Planet Southern Africa (Travel Guide).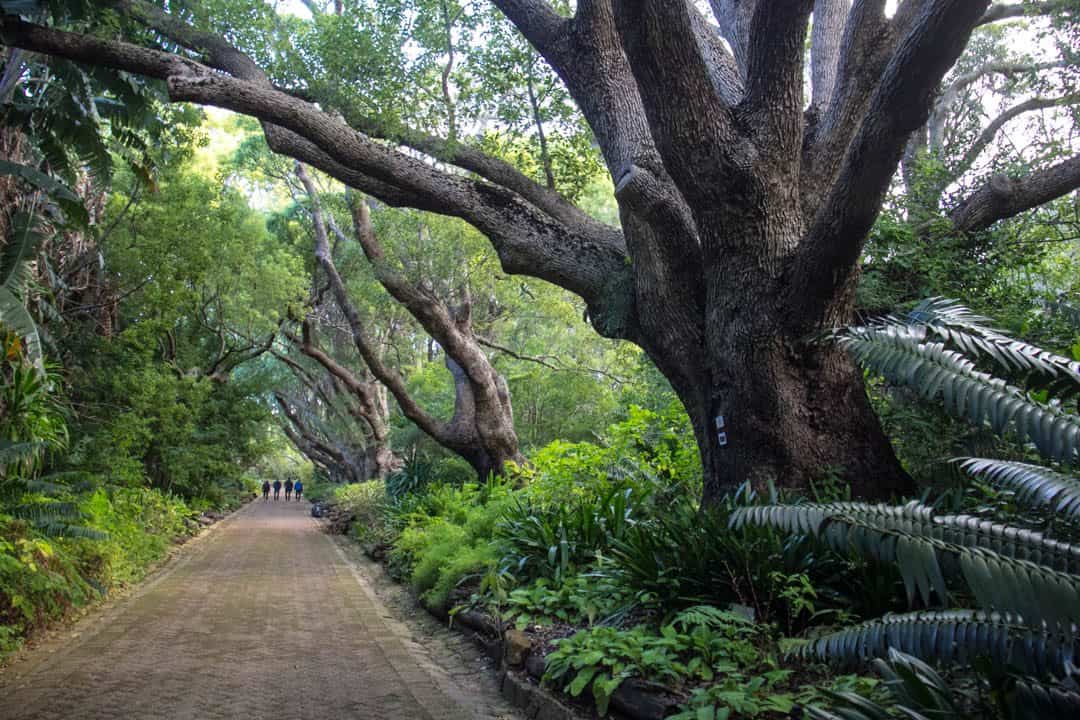 The Cape Peninsula
The Cape peninsula offers many dramatic views with diverse wildlife opportunities that shouldn't be missed on a visit to Cape Town, South Africa.
No matter how you choose to experience this beautiful part of the world, be sure to include a hike in the Cape Nature Reserve and a visit to Boulders Beach in Simons Town. They'll leave you talking about your trip for many years to come.
More on Africa:
Did you like this story? Share it!