We've been getting a lot of questions about our Africa overland trip budget and how much the costs actually were after our trip had finished. People want to know what the real costs are for a trip of this scale.
Lucky for you, I kept a rather detailed breakdown of all the money that was spent during those 4 months and what it was spent on.
I think you will be surprised at where our overland trip budget came in at, as I think we did alright even with the extra costs. We spent more than our target road budget ($100usd/day) but we also did some amazing things that neither of us regrets.
If you're looking to plan and book an overland trip through Africa, this breakdown will give you a good idea of what kind of costs to expect along the way. Of course, every companies price point varies and some include more or less than others, but it's a good place to start for planning anyways.
I want to reiterate that all these figures are for our 17-week Oasis Overland Nile Trans trip from Cape Town to Cairo.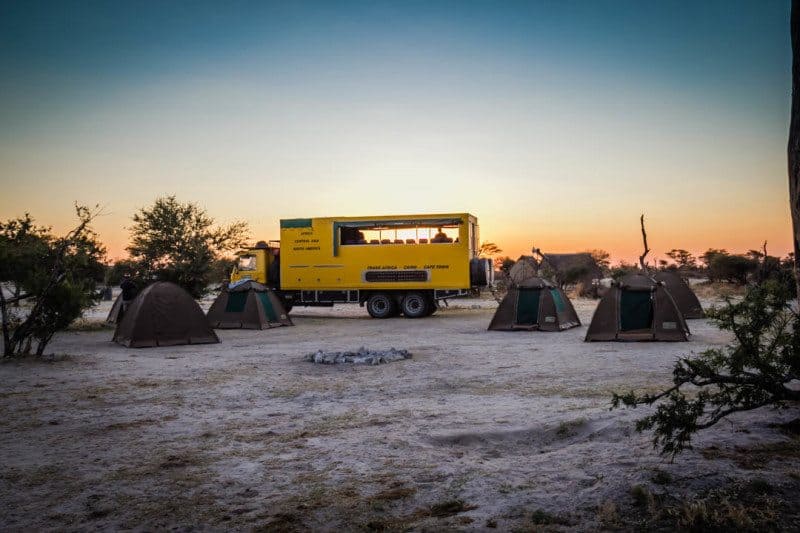 What is the Total Cost of an Africa Overland Trip Budget?
First off, we're going to start with the actual cost of the trip that was booked through Oasis Overland. We booked the 17-week Nile Trans trip from Cape Town, South Africa to Cairo, Egypt. These trips are paid for in two parts, one to the company directly at the time of booking and another in cash when you arrive in Africa.
The payment in cash upon arrival in Africa is referred to as the Local Payment. This amount of cash is given to your tour leader at the start of the tour and is used to pay for your local expenses such as camping fees, 2 meals per day average and included excursions listed in the trip information for this itinerary.
Tour payment: £2,750 (approx. $3,975USD) per person

Oasis Local payment: $1,290USD per person

Total Upfront costs: $5,265USD per person
However, these types of trips are not all-inclusive and there will be several added costs along the way. Of course, this doesn't include your flights either and this will vary depending on where you are flying from.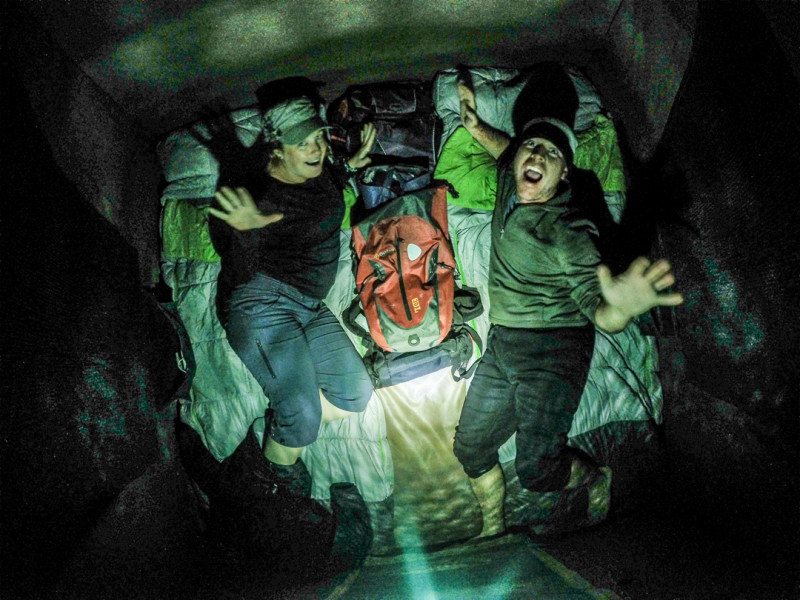 Africa Overland Trip – Pre-Trip Gear
Unless you already have a solid supply of camping equipment and suitable clothing for a trip of this capacity, there is going to be some upfront costs for your trip. This included purchasing a good quality sleeping bag and sleeping pad. Also investing in clothing that is versatile and able to withstand the environment.
Since we were going to be sleeping in a tent for 4 months, we invested in some camping gear before our trip and this proved to be a big expense. We also bought some outdoor gear such as waterproof bags, waterproof rain covers for cameras, extra cords that could be plugged into the truck, etc.
Pre-Trip Gear: $700USD per person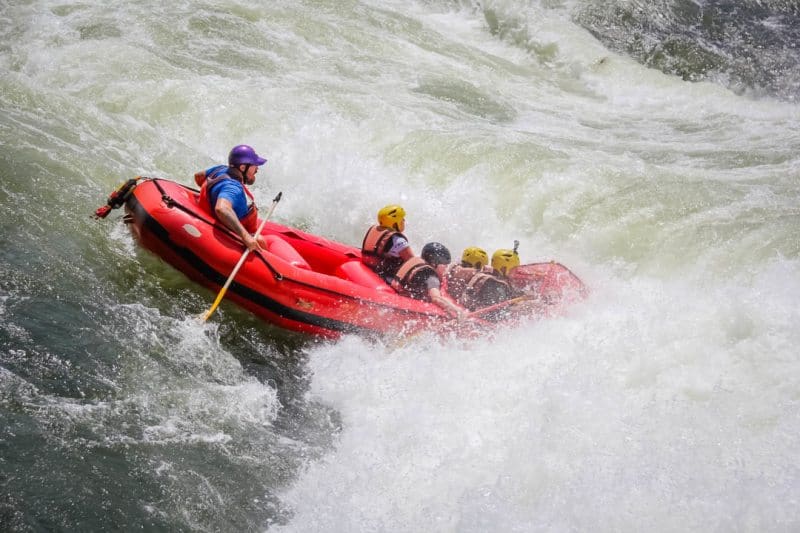 Travel Insurance
Having a valid travel insurance policy is a requirement to take an overland trip through Africa with Oasis Overland. We took out a couple's Explorer policy with World Nomads to cover our trip and have higher coverage for our camera equipment.
Travel Insurance Expenses: $676USD for couples policy
Check policy prices: World Nomads Travel Insurance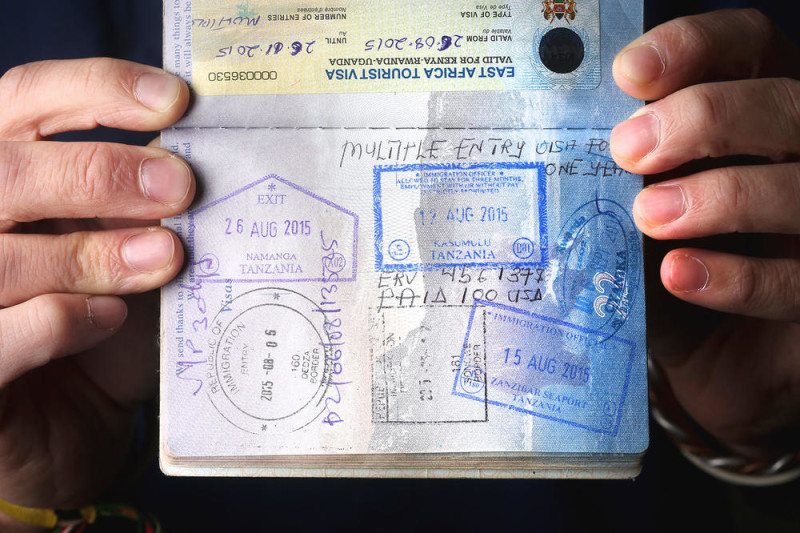 Visas
Depending on where you are from, visas can add up quickly on a trip that visits many countries like and an overland trip through Africa. The prices will vary with nationality, but not by much really.
We utilized the East African Visa for traveling in Kenya, Rwanda, and Uganda and also took advantage of the Kaza Visa that allowed entry into Zimbabwe and Zambia.
On our trip, we were denied visas for Sudan so we did not ensure the cost of the Sudan visa, which can be quite expensive for Americans. We were expecting to pay $310USD. Instead, we didn't get a visa and spent much more having to leave the truck and then meet up again later in Egypt.
Visa costs for American: $445USD per person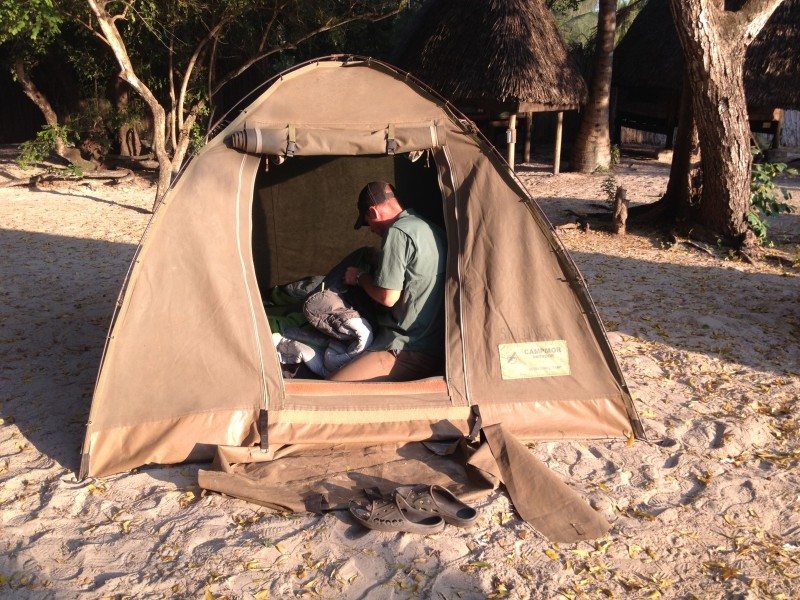 Lodging & Upgrades
All of your camping fees are included with the tour payment. This means that if you go on this trip and never upgrade, you will have no extra expenses when it comes to lodging.
I am not including add on trips when I say this, just regular accommodation. However, for those of you that wish to upgrade at times, you can pay extra for the comforts of your own space and a bed.
The one thing I should note is that upgrading can be nice but it doesn't mean you are upgrading from having to do your duties. You still have to participate in cook groups and chores.
It is simply a chance to get away from sleeping in a tent. The upgrade costs will vary depending on the campsite and what is available. We never once upgraded in our 17 weeks of Overlanding.
Upgrade costs: $0USD for us, upgrades range from $10-$100+USD

Book your own overland trip in Africa: Cape Town to Cairo with Oasis Overland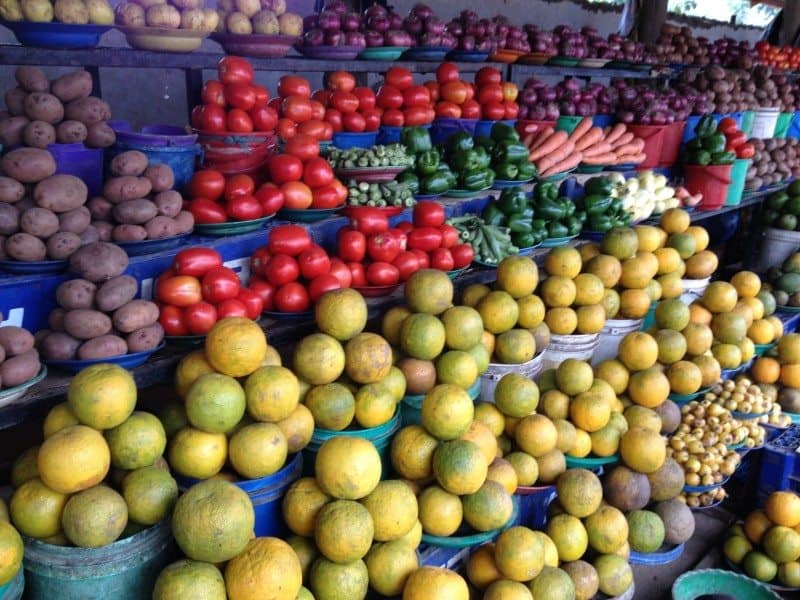 Food Expenses
It is easy to book a trip like this and not think about the added expenses that you will incur once you are there. Food is a big one. While we didn't spend a lot of extra money on food, we did spend enough worth noting.
This amount covers any snacks we purchased for long drive days and all meals we paid for out of pocket that were not included in the tour price.
The general rule of thumb was if we were in a place for multiple nights, meals were not typically included or only included breakfast. Considering we only spent this amount over 17 weeks, averaging $4.50USD per day, it wasn't that much extra money on food.
Added Food Expenses: $550USD per person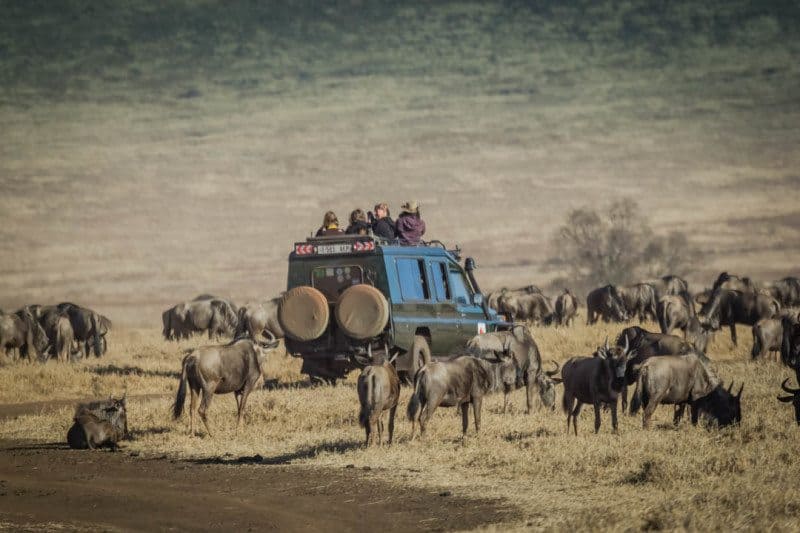 Optional Excursions
This is where you will spend the most extra money. You simply can't go on a trip to Africa and not do any of the options. We did a lot but also left some things out if we didn't feel up to it or changed our minds.
But for the most part, we did all the major things and a little extra during our trip. We didn't miss any of the options that were multi-day or located in places that were prominent.
Our major expenses included the following:
Gorilla Trekking Permits: $715USD per person
Serengeti/Lake Manyara/Ngorongoro Crater 3 day trip: $515USD per person
Zanzibar 4 day trip: $200USD per person
Okavango Delta 2 day Camping Trip: $145USD per person
Simien Mountains 2 day trek: $120USD per person
Visiting Tribes in Ethiopia 2 days: $120USD per person
Optional Excursions Expenses: $2,880USD per person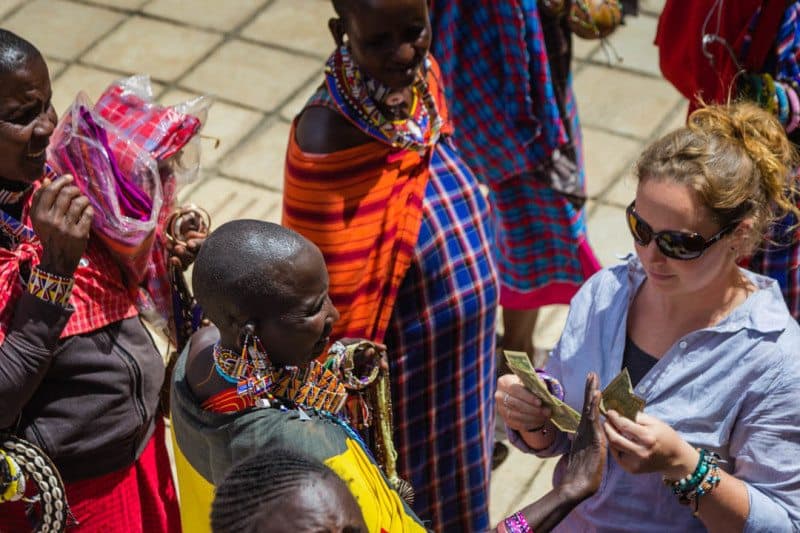 Souvenirs
We don't usually buy things when we travel as we have no way to carry it. However, we knew we would be going home so we went ahead and made some purchases while we were in Africa.
Plus, the items on offer in Africa are really cool and incredibly cheap to buy, so make sure you bring some spending money and buy some cool stuff!
Souvenir Expense: $115USD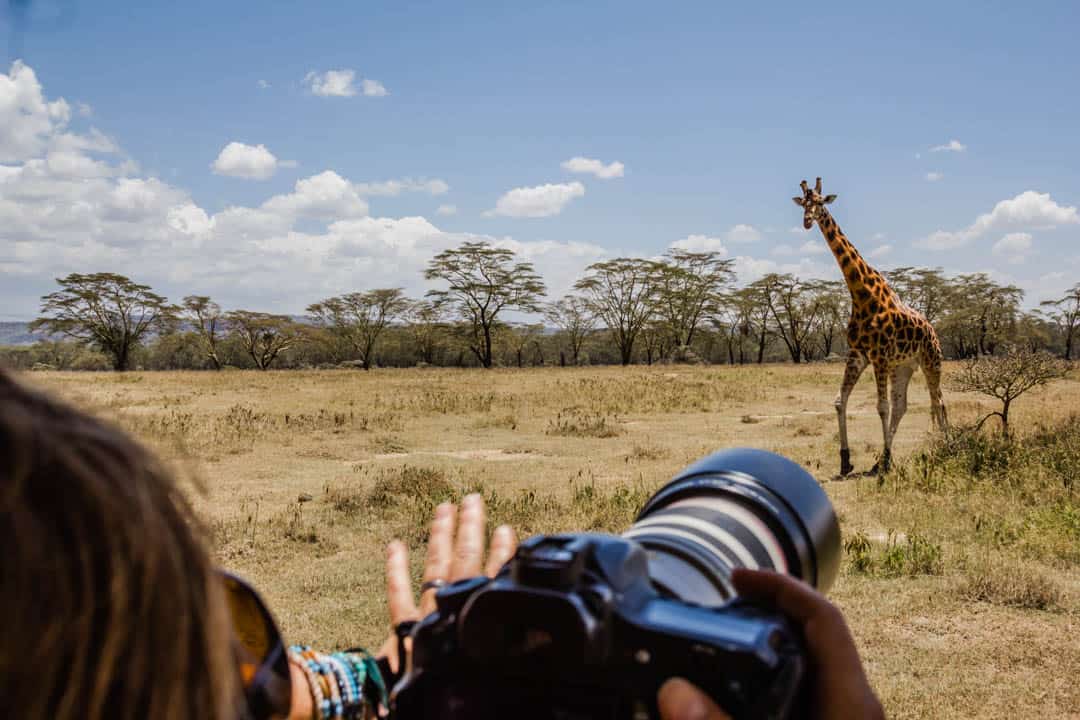 WIFI & SIM Cards
Being travel bloggers, we tried our best to stay connected when we could on the trip. This meant we bought SIM cards in each country and a local data plan.
It didn't always work well but generally enough to keep our social media accounts going anyways. We also paid for WIFI on a few occasions. Most of the time the data packages for the cell phone were fast but only worked near towns. Overall, it worked out well enough for us.
WIFI & SIM Card Expense: $150USD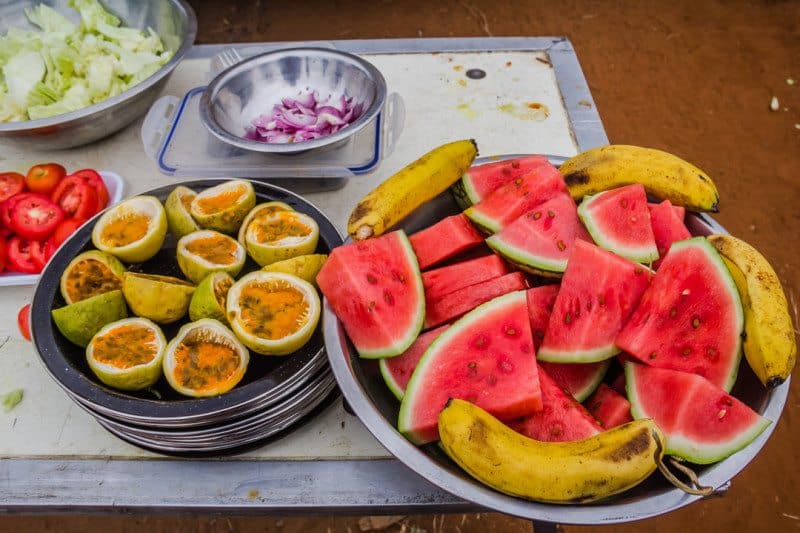 Miscellaneous
That leaves everything else. We kept a kitty on the truck that everyone pitched in to buy community toilet paper and occasionally some fruit to snack on.
We also had to restock our shampoo, soap and feminine hygiene products during the trip. So, that all fall under this category too. It even includes the $18USD we spent when David got so sick he needed to make a hospital visit in Uganda.
Miscellaneous Expenses: $60USD per person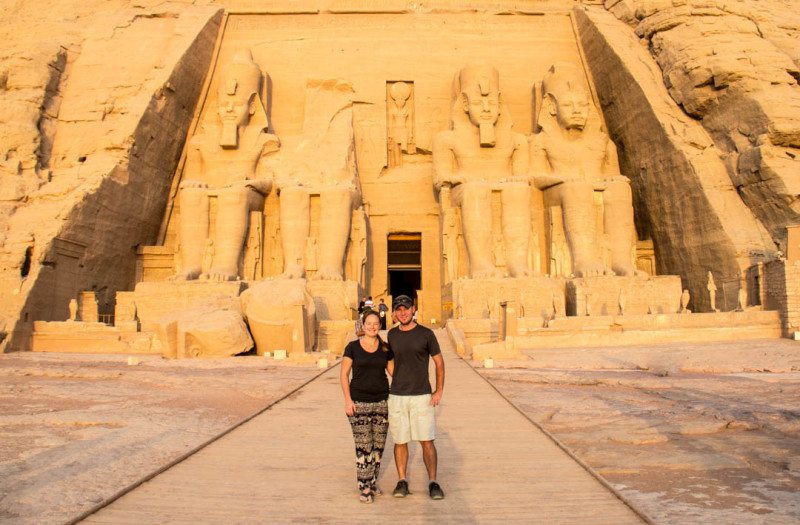 Unexpected Expenses
While we knew it was possible, we didn't think it would happen. We were not granted a visa for Sudan. For whatever reason, the Sudan Embassy in Addis Ababa, Ethiopia would not process our visa application without some approval letter from Sudan.
This letter was supposed to of been obtained by our Sudan 'fixer' that Oasis was using but he failed to get it done and we were left behind in Ethiopia when the truck left for Sudan.
This unexpected event was not covered by our insurance, nor reimbursed by Oasis Overland, so we incurred some large expenses here having to relocate back to Addis Ababa from Gondar in Ethiopia.
Buy a plane ticket to fly over Sudan to Egypt, then rent a hotel for a week and cover our own meals in Egypt while we waited for the truck to arrive at the Sudan/Egypt border.
Just a note- if you are an American considering the Northbound Cape Town to Cairo route, make sure you plan for the extra expense of missing Sudan. You are not guaranteed to get a visa.
Unexpected expenses: $1800USD total
Total Cost Conclusion
All said and done, the cost of our Africa overland trip budget averages out to $95USD per day, per person over the 119 days we spent Overlanding through Africa.
Even if you are not planning to book the 17-week trip, you could take these costs, break them down by day and apply them to any of the itineraries on offer with Oasis Overland. This will give you a rough idea of what you can plan to spend.
Of course, this doesn't include the tip for the crew because that is at your own discretion and varies by the trip. Overall, it is not a bad value for all that you get to do and if you do less optional excursions, the cost will obviously be lower.
Also take into consideration that unless you are American and planning to visit Sudan, you will not incur those unexpected expenses either.
Total Cost of 4 Month Overland Trip: $11,270.50USD per person ($22,541USD for a couple)
Was it worth it? Oh yes, it's worth every. single. penny.
Check prices for Overlanding in Africa with Oasis Overland.
More on Africa:
Did you like this story? Share it!