It's hard to believe that 2016 will be over in 2 days and 2017 is going to rush in with a force we're ready and waiting for.
It was a transitional year for us at Divergent Travelers as we worked on defining our business goals, traveling to more places we had never been and setting up plans to make all this a sustainable long term lifestyle.
While we've had all of this going on, we've managed to take 30 flights and visit 16 countries in 2016. 10 of them were new countries for us.
Related Article: 2015 Travel Review- 26 Countries on 4 Continents
In 2016, I finally spent a summer in Europe, something I have wanted to do since I was 18 years old.
We flew into Budapest and spent the summer traveling overland via train, car, riverboat, and ferry through Western Europe and Scandinavia into Russia.
It was awesome, everything I dreamed it would be and I wouldn't hesitate to do it again. But it wasn't all about Europe in 2016. Grab a beverage, sit back and enjoy this recap of our travels from 2016.
USA- New York City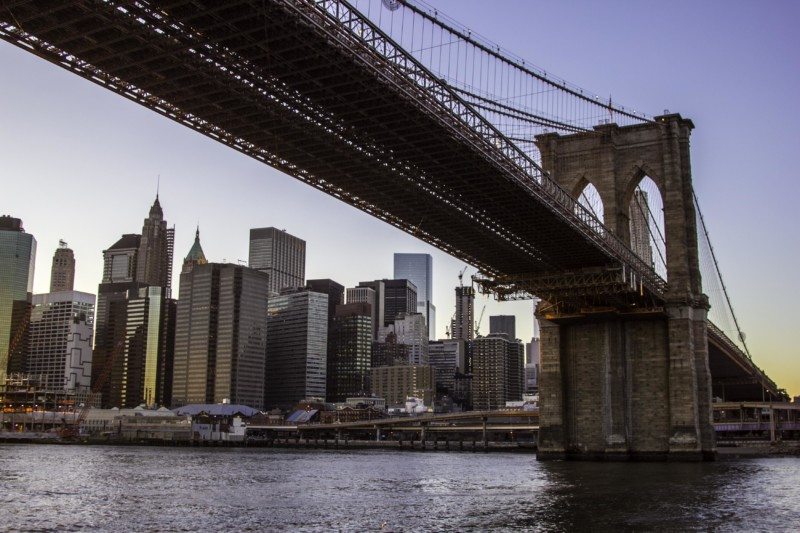 Our first trip of 2016 took us to the Big Apple. New York City is one of our favorite cities in the world and it was a treat to take a trip out there, despite the cold weather.
We attended the New York Times Travel Show where we networked with companies and tourism boards in the travel industry.
We also spent a week touring the city, revisiting favorite spots and discovering new ones.
Funny enough, we're headed back to NYC again in a couple of weeks to kick start our 2017 travels.
USA- Miami
When April rolled around we hopped on a plane to Miami where we were supposed to be on the inaugural voyage for Fathom Travels impact cruise to the Dominican Republic.
However, maintenance issues prevented the ship from sailing and we found ourselves spending the week in Miami instead.
We rented a tiny room on South Beach and soaked up some sun while we waited the week out.
Cuba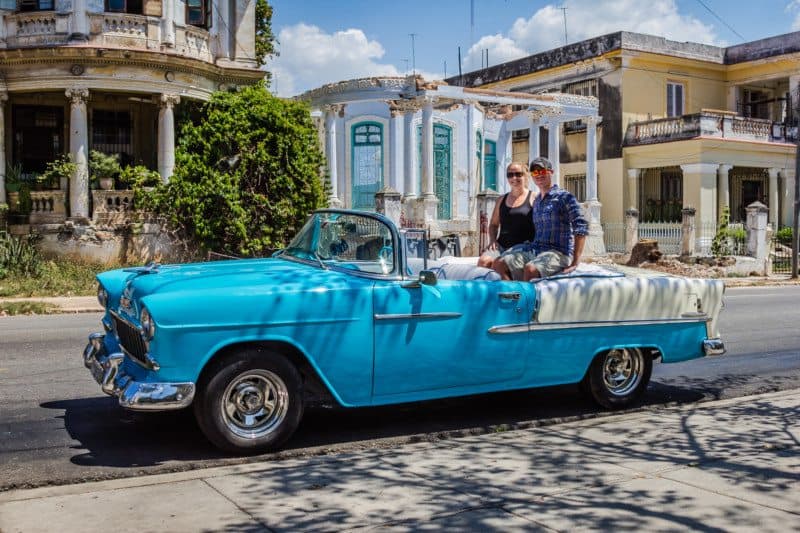 We decided on a whim to book a trip to Cuba when we heard that the General License provisions were being relaxed.
We flew from the USA and spent 2 weeks exploring the country. It was a pretty spectacular and eye-opening experience for us but it gave us the opportunity to get back to our roots of just showing up in a country and planning as we went.
We had no pre-booked arrangements in Cuba and literally planned it as we went. We loved Cuba so much that we planned a Cuba Photography tour in February of 2017.
Related Article: How To Visit Cuba For Americans
Hungary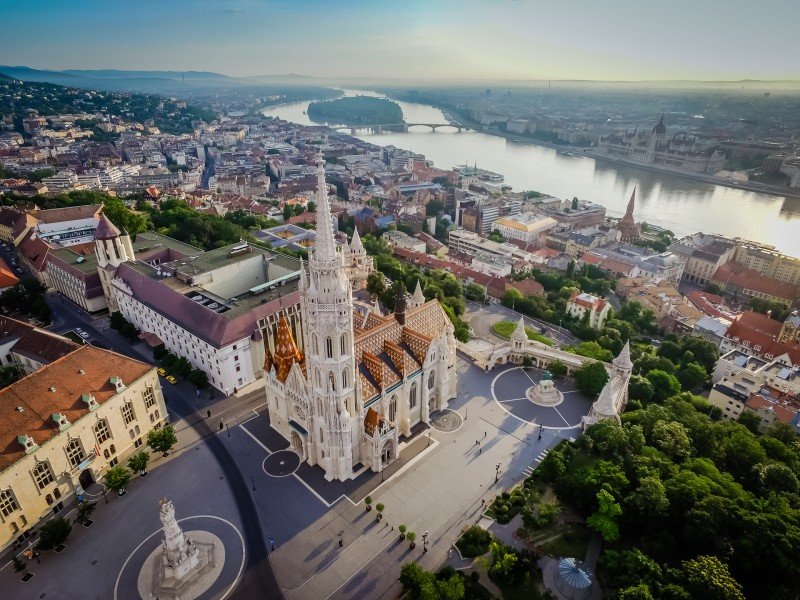 Budapest was everything we had hoped it would be. Even after landing in the city with severe jet-lag, we were captivated.
I don't think we slept more than 4 hours each night with the long days and our late night photography sessions around the city but it was well worth it.
I think we climbed Buda hill at least 4 times each day. 4 days wasn't really enough to uncover some of the hidden gems, so we'll definitely be back for some more exploring in the future.
Related Article: Best Free Walking Tour in Budapest
Germany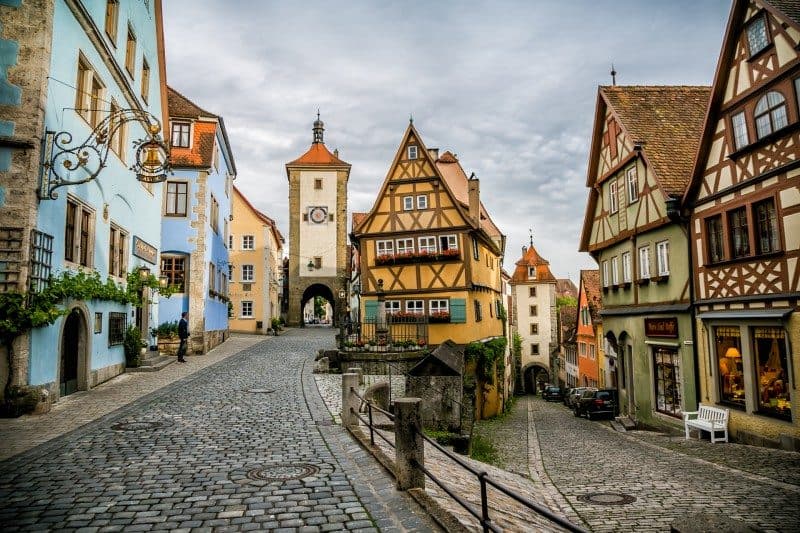 The land of our ancestors- we both descend from German blood- we fell in love with Germany the instant we arrived. We gave way to the Bavarian culture and both realized we actually like beer, at least in Germany.
We spent 3 weeks total in Germany and despite the fickle, rainy weather, we can't wait to return and explore more.
We drank our way from Munich to Berlin while we explored by car, train, and riverboat. We even made our way into some tiny villages while on our Viking River Cruise.
We ate sausages and discovered Hefeweissen in Munich, slept at the foot of Neuschwanstein Castle, toured beer cellars in Nuremberg, visited the torture museum in Rothenburg, wandered the palace of the Prussian Kings in Potsdam, walked through acres of gardens at Worlitz Palace in Dessau, followed in the footsteps of Martin Luther in Wittenburg, sent our drone into the sky over Torgau, climbed to the highest point for a view of Meissen, contemplated history in Dresden, hiked all the trails in Saxon Switzerland, walked the length of the existing Berlin Wall and learned pirate lore in Hamburg. We love Germany and can't wait to return again.
Related Article: Ultimate Germany Road Trip Guide
Czech Republic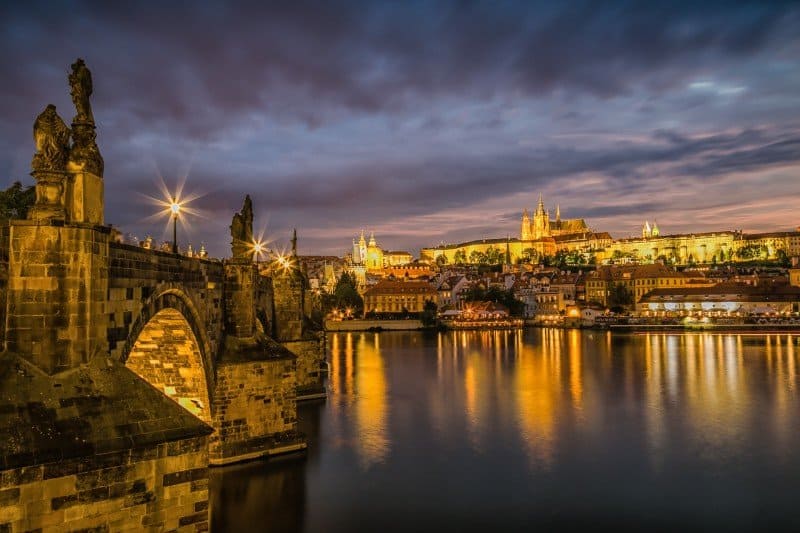 While being able to visit Prague was a delight, we were defeated by the huge tourist crowds and found most of our time spent in the city very unpleasant.
Even when we stayed out late taking night shots of the city, we couldn't find one place that wasn't crowded with people.
Prague is gorgeous and we're glad we visited, we got some great shots, but we'll probably never visit at the height of summer again.
Due to our tight schedule, we didn't get a chance to get into the countryside in the Czech Republic and we regret this but we did get into the smaller villages of Litomerice, Decin, and Olomouc.
Related Article: Elegant Elbe River Cruise with Viking River Cruises
Poland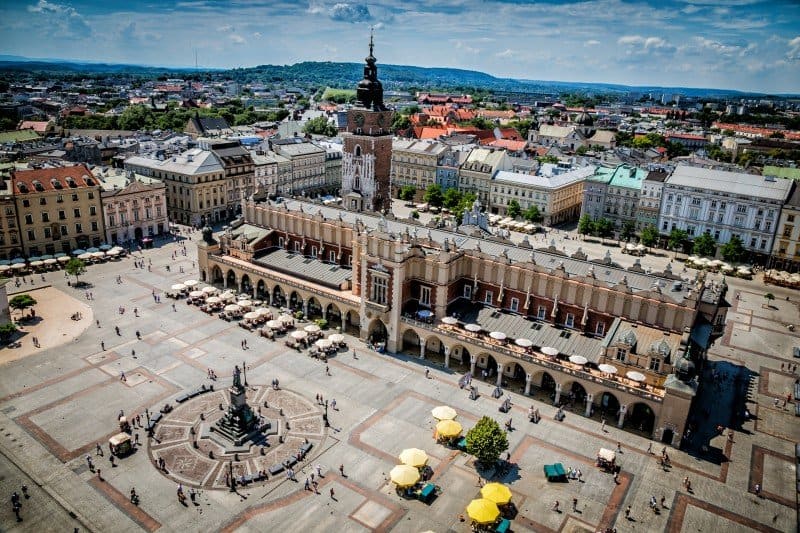 Neither of us was prepared to like Poland as much as we did. Not only is the country beautiful, but the cities also exert a charismatic charm you cannot resist.
The people carry pride on their shoulders and the roads you walk on carrying the secrets of a torrid past. Our time was mostly spent in Krakow and Warsaw but we also visited Auschwitz and Birkenau.
That experience was enough to humble us in ways we didn't know we could be. The country was moving and we left it reluctantly wishing we had planned more time there.
Related Article: Viking River Cruises in Europe- What to Expect
Denmark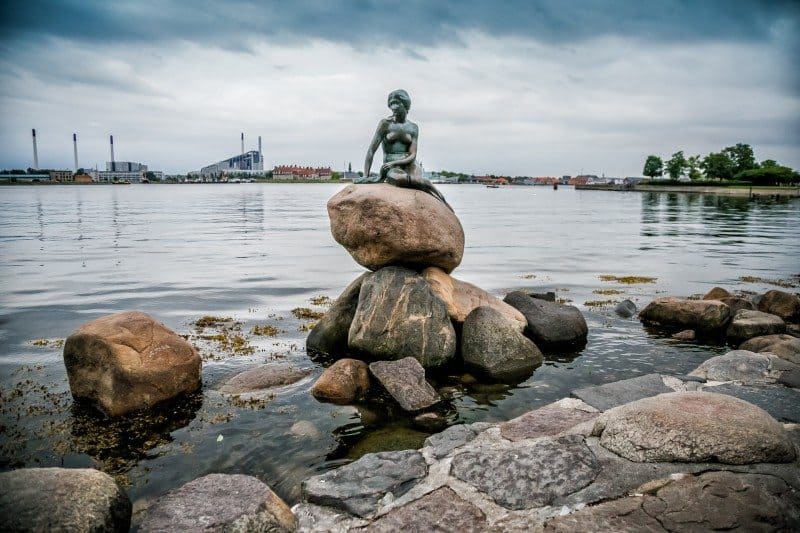 A whirlwind 3 days of battling rainy weather in Copenhagen defined our visit to Denmark. We did our best to hit the best sites in the city and explore off the beaten path but we struggled with the weather.
We'd leave the hotel in the morning to sunny skies and before we could make it 10 blocks, it was down pouring before turning to sun again.
Every single day was like this and it got old. We also found Copenhagen to be very expensive, for example, a basic hot dog on the street was 5 Euro.
Sweden
Stockholm turned out to be one of our favorite cities in the summer. When we first arrived, we found the layout of the city confusing but quickly realized that things were well connected.
This made our visit seamless and a lot of fun. Scandinavia is gorgeous and even the big cities have the enigma of nature to them.
We spent 5 days in Stockholm attending a conference and filling memory cards while we explored the city. David even took a sailing trip around the Stockholm archipelago.
Finland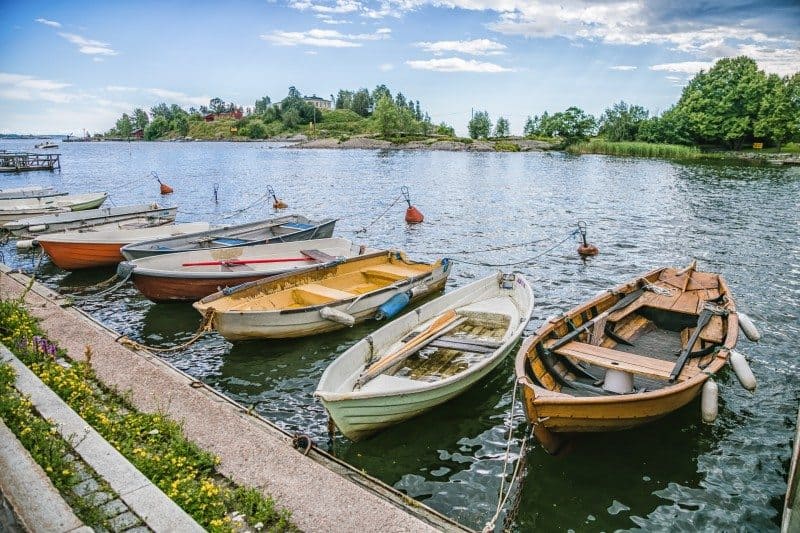 From Stockholm, we boarded the overnight ferry and headed for Helsinki. The ferry turned out to be a luxurious experience more like a cruise ship. We dined on fancy cuisine and enjoyed a deluxe private cabin, when the night was over we awoke at the dock in a new country.
Helsinki served as a rest and recovery city for us in the middle of our trip through Europe.
We were exhausted after the conference and need some time to recharge. We ended up staying at the ultra-luxurious Klaus K and did some light exploring of the city. It's another one on our return list.
Related Article: Recharging at the Klaus K Hotel
Russia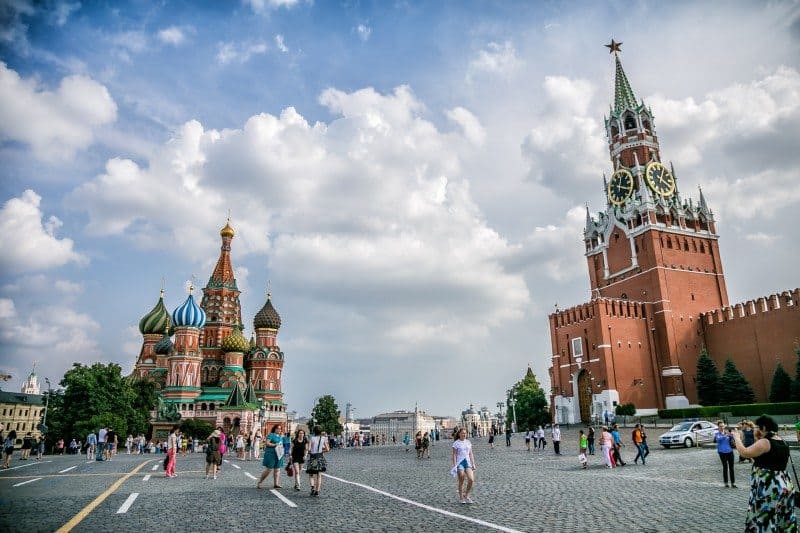 From Helsinki, we took the train to St Petersburg, Russia. This is the first time we've ever done border control on a moving form of transportation.
Let me tell you, those Russian officials are fierce and the train even stopped to kick people off the train before reaching Russia.
After arriving in St Petersburg we joined another Viking River Cruise to spend 14 days sailing to Moscow.
While we found St Petersburg interesting, we left our hearts in Moscow. I think it was the Red Square that did us in; I'll never forget what it was like to see it for the first time.
We got some interesting insight into the rural life in Russia while sailing between the two iconic cities.
We'll definitely be back, we have a 3-year visa and after all the troubles we had getting it, plan on using it a few times before it expires.
Belgium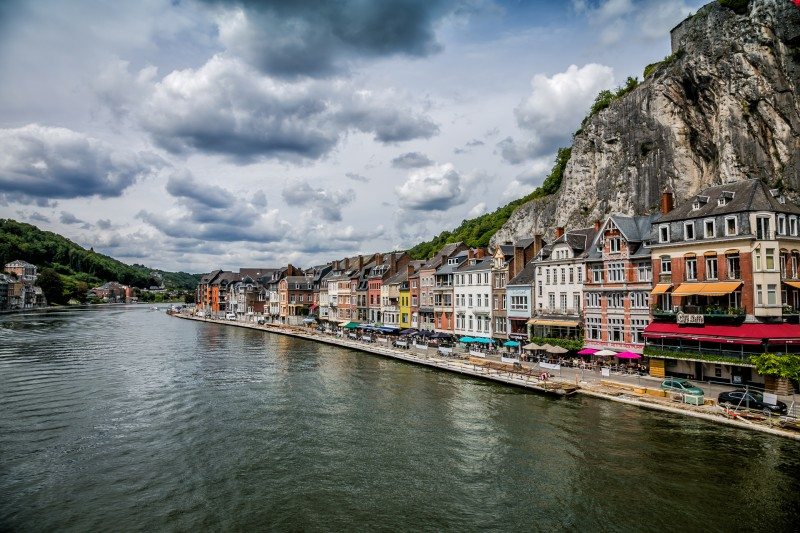 After Russia, we took our first flight to Europe and landed in Brussels. Despite the issues the city had been experiencing with the security we found it felt safe. The first thing we did was hop on the train and head into the countryside to Namur.
We used this town as a base to take a bike trip from Namur to Dinant and back. The bike trip was beautiful, long and left us with sore butts for days, but was really enjoyable.
Our last days in Belgium were spent in Brussels and I was so excited to show David one of my favorite European cities.
However, the weather was not on our side. It rained so hard for the first 2 days in the city that we spend most of our time in the hotel.
When it finally let up, we squeezed as much as we could into 1.5 days and despite the bad weather luck, I think David now understands why I love Brussels so much now.
Luxembourg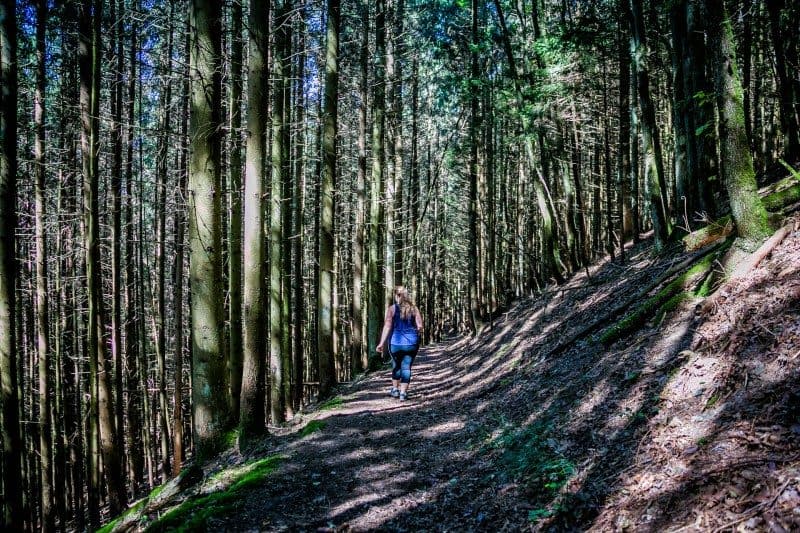 One of the smallest countries in the world, it blew our minds. How can so many people visit Europe every year and miss Luxembourg?
This country is so much more than a day trip to its capital city. It has a stunning nature, medieval villages and loads of castles.
After spending a couple of days checking out villages and castles we even took the train up North into the heart of the Ardennes where we camped by a river and spent our days hiking trails with nobody else on them.
It was magical and more people need to add Luxembourg to their travel itineraries in Europe. We definitely have it on our list of places to return.
Related Article: Hiking in Luxembourg
Netherlands
David finally got to experience quirky, strange, funny, sad and expressive Amsterdam. Although it was my 5th visit, I was again excited to share a favorite city of mine with him.
I'll never forget his face the first time we walked through the Red Light District. Seriously, the look on his face would convince anyone that he clearly didn't believe me when I told him stories from my previous visits. It was priceless.
We enjoyed some beautiful weather and late-night photography sessions around the canals before getting a complimentary Business Class upgrade from United back to the states. It was totally unexpected, but oh so welcome after a long summer of travels in Europe.
Mexico
Next stop, Mexico. We were over the moon when we were given the opportunity to revisit one of our favorite places in the world, the Yucatan.
This is the very first place that David and I traveled together way back in 2001. We've been back several times since then but this was the first time we'd returned since 2008.
We spent 5 days swimming with the Whale Sharks, visiting Isla Mujeres, touring an eco-farm in the middle of the Mayan jungle, learning how to ride a Segway, cannonballing into cenotes and filming drone footage in the Riviera Maya. It was magical and our love of the area was renewed.
Related Article: Hacienda Tres Rios: Sustainable Luxury in Cancun
Indonesia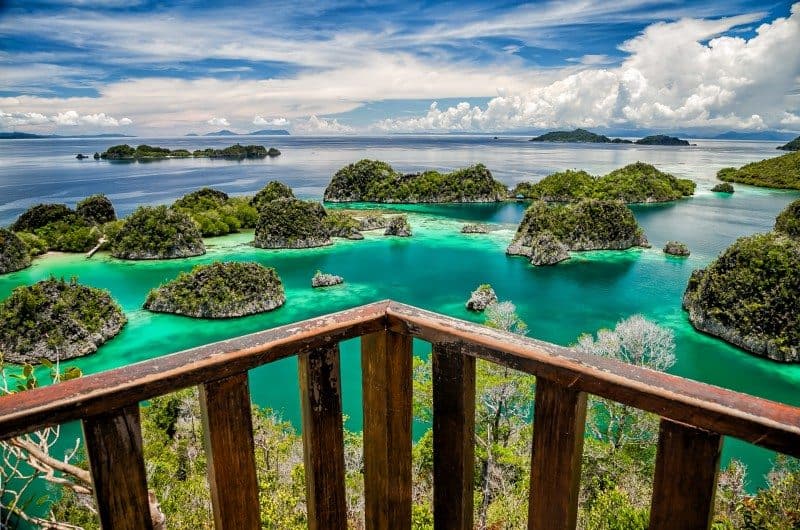 David and I are no strangers to taking trips without each other. We've been traveling since 2001 and taken plenty of trips without one another.
However, since we started traveling full time in early 2014, we haven't traveled without each other.
The opportunity came up to travel through Indonesia but only one of us was invited. So after and intense round of rock, paper, scissors (ok, no really!)
I packed my camera and flew to Indonesia alone to spend 2 weeks traveling with a group of other bloggers.
It was an amazing trip that revisited a couple of the places I have seen before but also introduced me to some other fabulous places in the country.
This trip took me into Jakarta, Bandung, Yogyakarta, Borobudur Temple, Raja Ampat in West Papua, Lombok, Gili Trawangan and Bali.
If you were following along on Instagram and Facebook, you know what I'm talking about.
Related Article: Raja Ampat Islands- Guide to Paradise
Philippines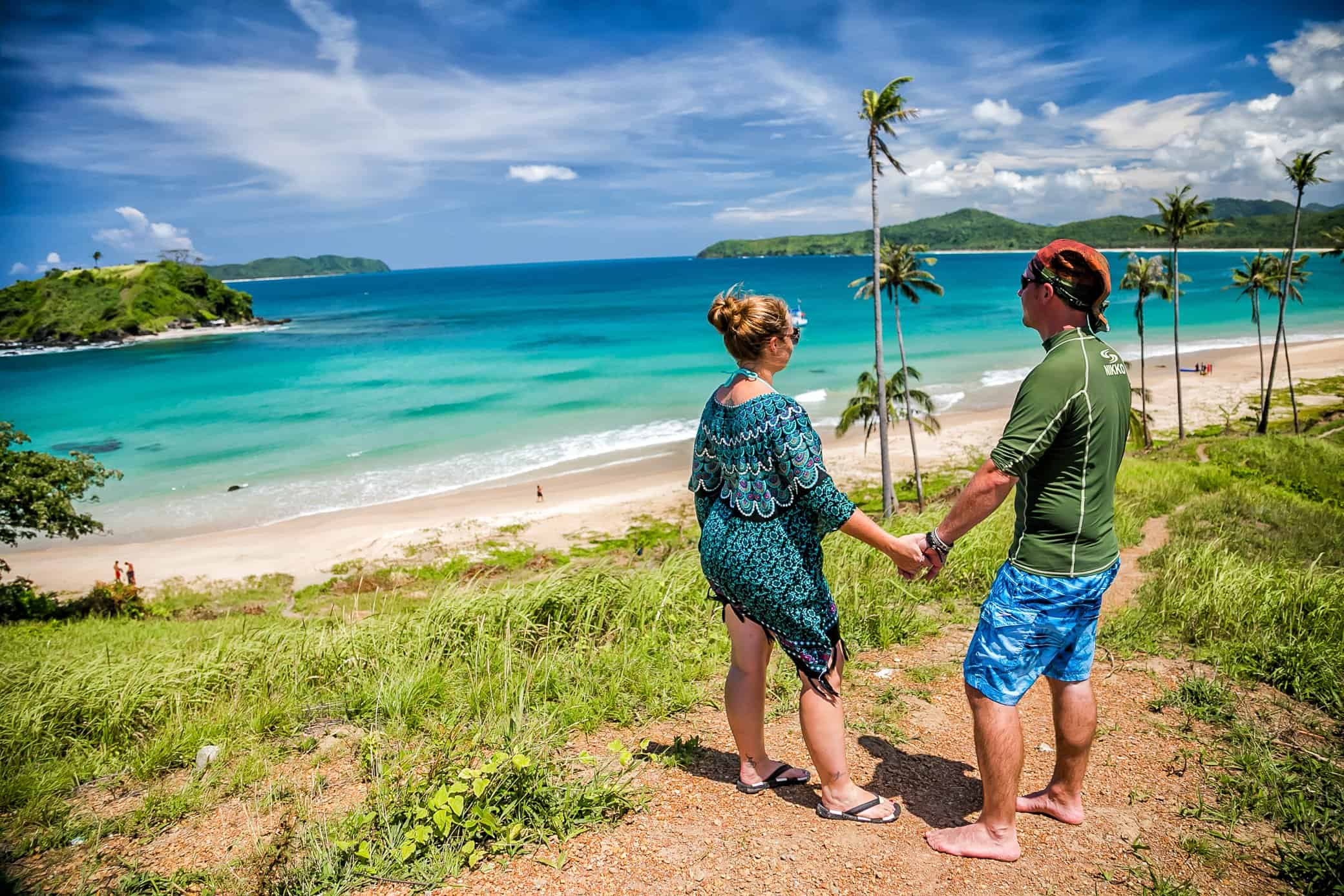 Before I returned stateside, David flew over to the Philippines where we were invited to speak at TBEX, the world's largest travel blogger conference.
We took the opportunity to spend 3 weeks traveling in the Philippines. We were gutted with some more bad weather this year as a typhoon rolled in while we were sailing in south Palawan and stranded us on an island for a couple of nights.
We literally rode that giant storm out in a bamboo hut. Our sailing trip was cut short so we headed back to Coron and spent 3 days island hopping before heading up to the remote part of Busuanga to stay at Sandcastles Palawan for a few nights.
We spent our days sitting in hammocks, hiking in the jungles and kayaking around the islands with gorgeous weather.
Related Article: 36 Photos That will Make You Want to Visit the Philippines
Looking Forward to 2017
As we look forward into 2017, we have some exciting new projects that we've released, including our new mission of taking on the Top 100 Travel Adventures in the world.
This will be our main focus in travel moving forward and we hope you're ready for the ride. It's going to be epic.
Note to readers: We departed on our around the world (RTW) trip on February 21, 2014. We traveled full-time, backpacking across 6 continents for the next 2 years. Since 2016, we travel 7-10 months out of every year creating content and telling stories for this website. It's been a wild ride!
More on Long Term Travel:
Did you like this story? Share it!