Now I know long term travel doesn't apply to everyone that reads this blog, but when you travel for any period of time, I can't stress enough the importance of finding the right accommodation and taking the chance to recharge during your travels. Even on a shorter trip.
We'd been traveling around Europe for 6 solid weeks when we arrived in Helsinki, Finland. We were stressed from working on campaigns, tired from moving around so much and on the verge of burnout with another 6 weeks of travel to go.
We were in desperate need of recharge so we planned to do nothing but chill in Helsinki.
We needed a place to base ourselves that was not only centrally located so that we could see some sights when we went out for meals, but also comfortable so we could rest and recharge.
Choosing the perfect accommodation can be a task when it comes to this kind of features but after a little research, we settled on the Klaus K hotel and hoped it would meet our needs.
Don't leave home without Lonely Planet Finland (Travel Guide)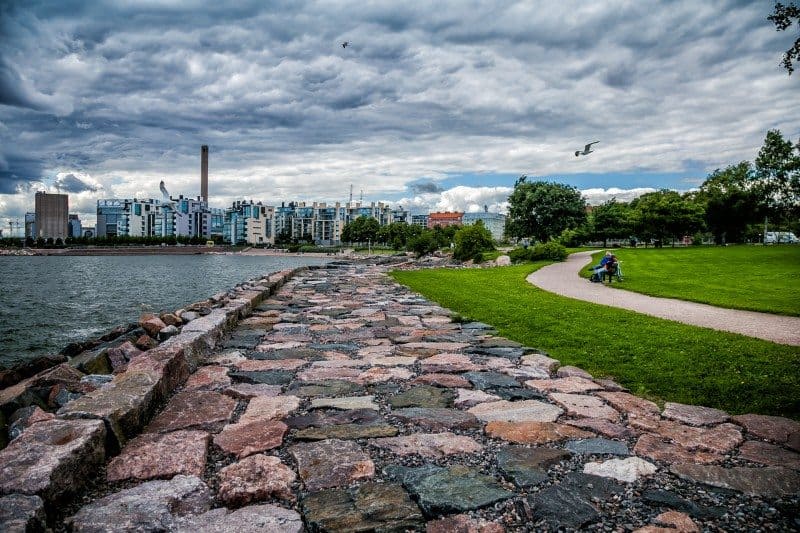 Arriving at the Klaus K Hotel Helsinki
After spending the night sailing from Stockholm to Helsinki on the ferry, we disembarked into the streets of Helsinki in search of our hotel.
Despite having a good night's sleep in a comfy cabin on the ferry, we were exhausted and ready for our 2-day mini-retreat before starting the next leg of our summer travels.
We pulled our bags through the street and headed towards the center of town.
Finding the place was easy and as we entered the hotel through the automatic doors we had a feeling we had chosen the perfect place for our recharge.
Instantly the staff at the front desk greeted us with a smile as we started the check-in process.
We were informed that our room wasn't ready quite yet, as it was early, offered to store our bags and invited us to join the hotel breakfast in the lobby.
Elated at the opportunity to be relieved of our bags and get another coffee in us, we packed our day bags and enjoyed a coffee before heading out into the streets to check out Helsinki.
Related Article: Taking the Ferry from Stockholm to Helsinki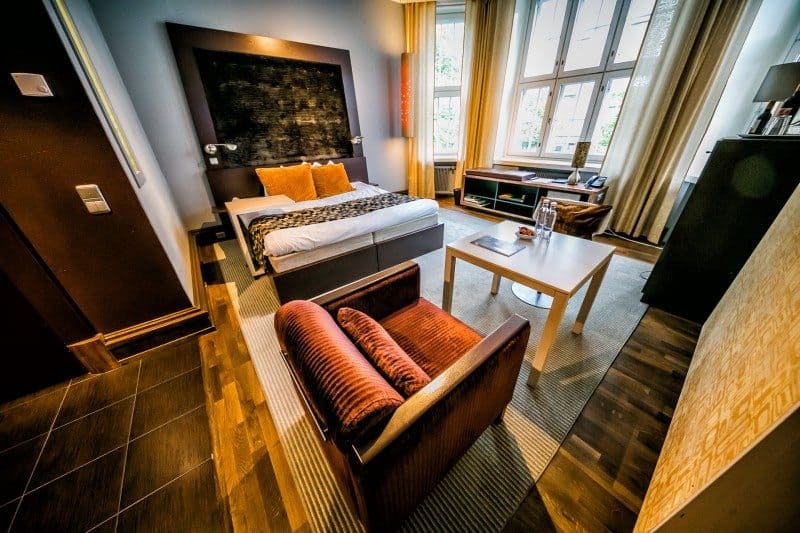 Our Klaus K Hotel Room
Shortly after lunch, we returned to the hotel intent on getting some work done in the lobby until our room was ready.
When the hotel receptionist noticed us, she ran over to inform us that our room was ready. Is there really anything sweeter than being given early hotel room entry?
We grabbed our bags and headed up to our floor. As we approached our room number we both looked at each other anxiously, wondering aloud what our room would be like, and then slowly swiped the key and pushed open the door.
An enormous wave of relief swept over us as we stepped into one of the most pleasing rooms we have ever encountered.
The whole wall opposite the door was fitted with large, almost floor to ceiling, bay windows that opened up to the streets of Helsinki.
In front of the window a sitting area that opened up and gave way to the rest of the room where we found a King size bed, a 4 chair table, and a flat-screen TV.
The room was a weary traveler Eden with the perfect blend of warm colors and light from the street.
I would be lying if I said David didn't have to pry me out of that room to eat during our stay. I just wanted to relax and recharge.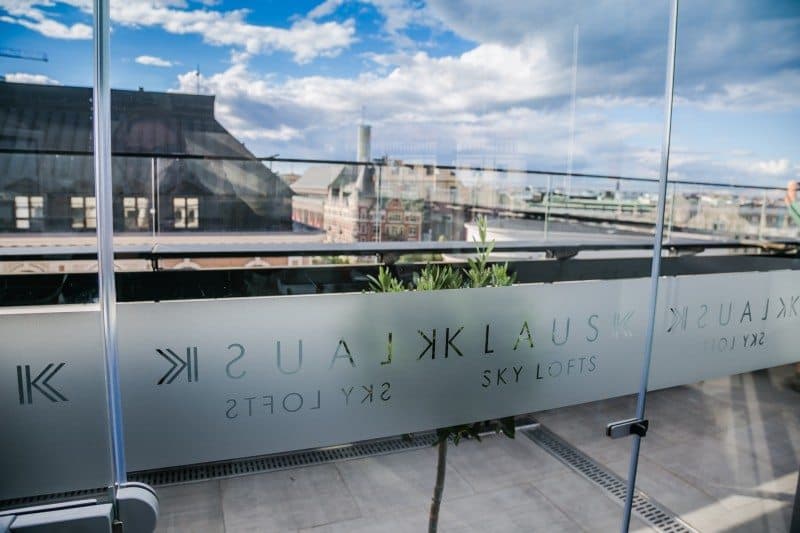 A Hotel With Style & Story
What originally drew us to the Klaus K hotel in the first place was its unique approach to blending with the city of Helsinki.
It is unique and offers a unique experience to all that stay there. The hotel building itself has stood at the current location for more than a hundred years.
It's a marriage between two architecturally important buildings that were built in 1882. The name Klaus K is based around local folklore that involves a collection of 1840 poetry that includes the ballad of The Death of Elina.
The story comprises passion, betrayal, lies, and envy with the main character names Klaus Kurki. Fun fact- the name Klaus Kurki was carved in the granite at the entrance doorposts in 1938.
The Klaus K is Finland's first design hotel and it honors the tradition and background without getting trapped by its history.
A stay at this hotel will treat you to a fresh, stylish and modern experience that toys with a legend.
The entire hotel was found in the Kalevala- Finland's dramatic national epic which today still fascinates travelers from around the World.
Related Article: 9 Unreal Northern Lights Tours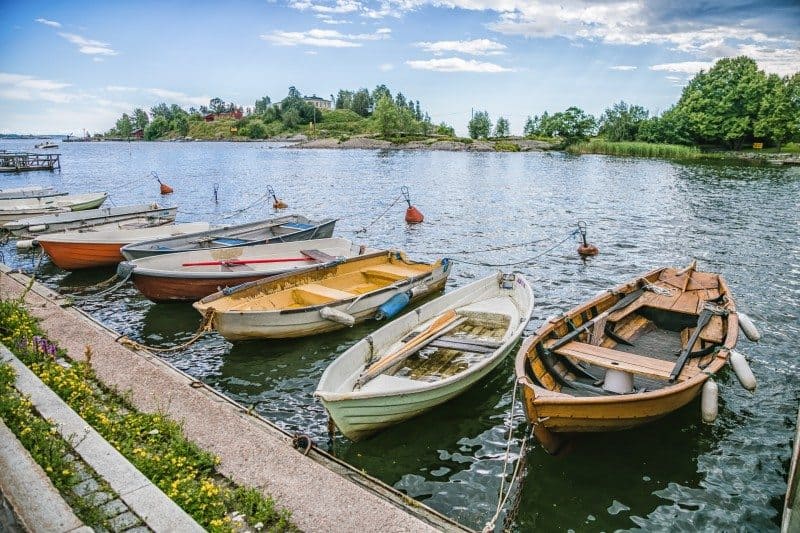 Getting the Recharge We Needed
No matter how you shake it, it was the perfect location for us to rest, relax and recharge.
Of course, we didn't spend all our time in the hotel, despite my protests, and did have a beautiful afternoon out in Helsinki.
Even the summer brings the rain so be sure you enjoy the sun when it is out and when it is not, make sure you made the right hotel choice to hunker down in.
Read reviews and check prices with our Hotel Search Engine, which gives you the best hotel deals found on the web. Our search engine pulls results from all of the major booking places, including Expedia, Hotels, Booking and more. All the options, all the deals, all in one place and just for you.
More on Finland:
Did you like this story? Share it!