This story starts in a small town, in Northern Wisconsin where I was born and raised. I had a typical American upbringing and an enjoyable childhood. I have two loving parents, a close-knit family, and two amazing siblings. I completed my High School Diploma, went to college, got my degree, entered the rat race and designed my life around the 9 to 5. I fell in love, built a house and got married.
Here enters the wanderlust. Always having a fascination with geography and maps, it was no surprise to the people in my life that I ran for the border when I turned 18. This was my first international trip. I fell in love with travel on that trip in 2001 and would spend the next 13 years squeezing every spare vacation minute from my work to explore 30 countries while pursuing the American dream.
The rest of this story goes from predictable to unknown and is going to take you through the progression of my perspective shift. It's a bumpy road and from start, to finish it shifts in many different directions but it's important to know how the progression happened to really understand how the change took place.
In February 2014, after more than 18 months of preparation, I set out with my husband, David, to explore the world at our own pace, with our own freedoms. We left behind stability, the American way of life, everything we had ever known and loved in an attempt to tame our curiosity and nurture our wanderlust.
Read more: Redesigning My Life at 30 – RTW Career Break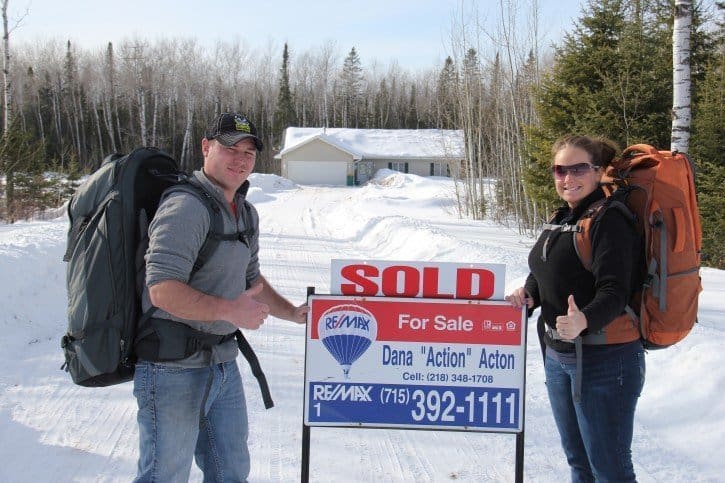 We weren't running from anything, we actually loved our lives and worked hard to strike that ever-elusive balance of work and life, but the realization that life on one track can lead to lack of fulfillment was enough to evoke a change for us. I'm a firm believer that life isn't' meant to be lived on one track.
For me, I simply could not imagine approaching retirement with an overwhelming sense of regret for not following my heart, my passions and pursuing the curiosity that resided inside me. It didn't help that we found ourselves ever frustrated with the state of the country that we called home. We were frustrated with the news, the economy, the overall mentality of our fellow countrymen in regards to their 'shortcomings' and quite frankly, we were in a state of thinking that America just wasn't that great.
This is not the reason that we left to travel, but these feelings helped push things along. When we first left to spend 2 years continuously traveling around the world, we had no intention of returning to the states. Exciting thoughts of buying a place on the beach or trying out life in a big foreign city were exciting and we simply couldn't imagine that after spending time away from our 'dysfunctional' country that we would want to settle back within its borders.
February 2014 came like a tidal wave and we were off to New Zealand in an event that would benchmark the change of our lives forever and quite honestly, start the baby steps of a new beginning and perspective of the world.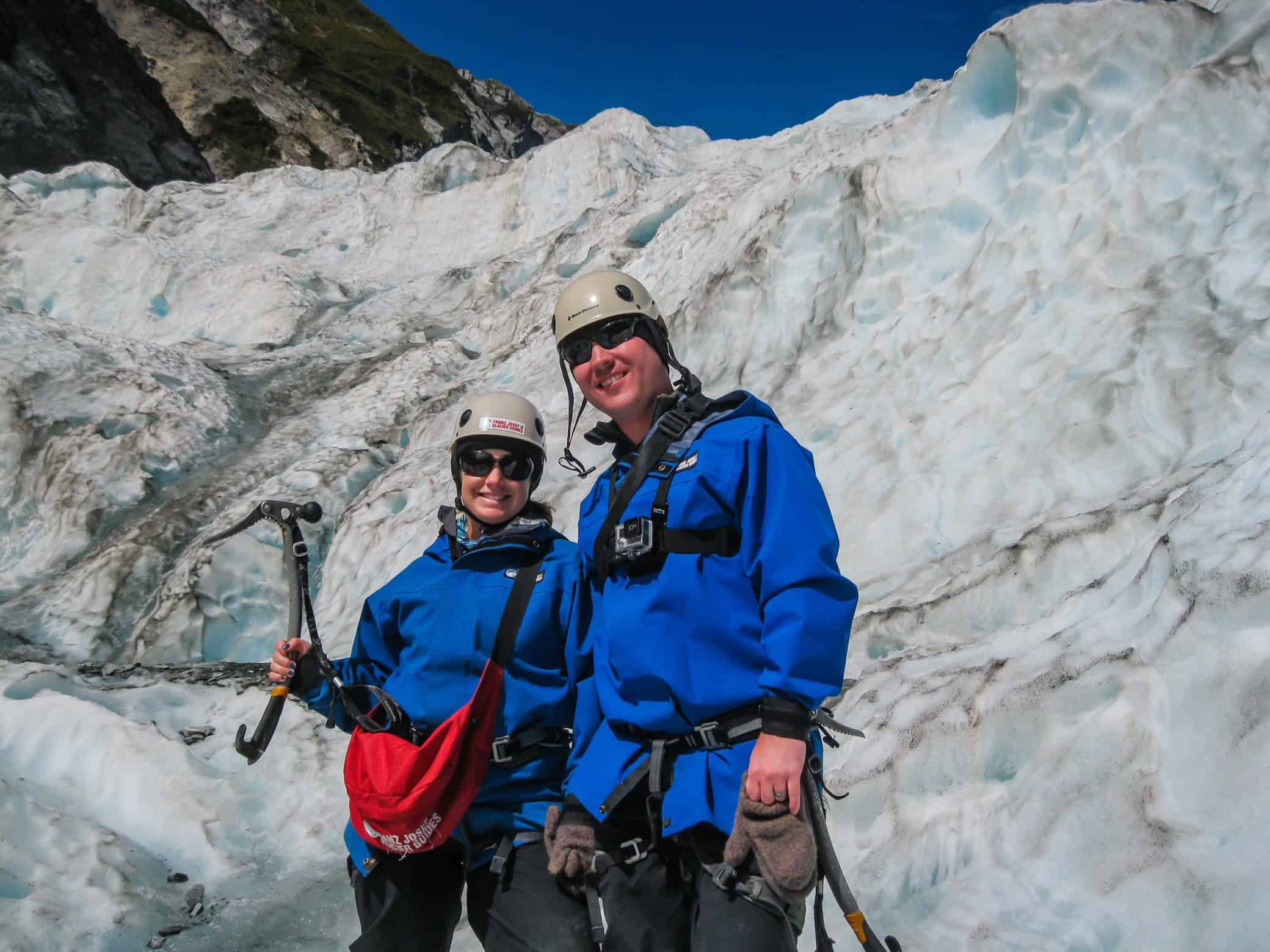 The first 7 months of our travels were spent traveling through New Zealand, Australia, Indonesia, Malaysia, South Korea, China, and Hong Kong. Around 4 months into our travels my best friend came to travel with us through Indonesia and when she left after 2 weeks, we were hit with travel burnout and found we needed to take a break.
When we left the states in 2014, we had no intention of returning to the states in our 2 years of continuous travel plans. When we were in South Korea, shortly after we took a 3-week break on the beaches of Malaysia to recharge, the desire to pay a visit home came to the surface and I wasn't sure how to react.
It's not that the travel was hard or that anything bad had happened or even that we were not enjoying ourselves, the gutted reality came from a healthy dose of perspective that had decided to appear when we least expected it.
Moving on to China would prove to be our first challenging travel experience since we started exploring the world in 2001. China is tough. China is dirty. China leaves no room for self-remorse. Push or be shoved. Run or be walked on. This is daily life in China. Two weeks into our China travel, I found the thoughts of my home country impossible to abate.
Wow, how differently the world looks when you change your perspective. Looking around me and learning about the country I was currently traveling in, left me ashamed that I had thought so poorly of my home country prior to long-term travel. It was something I just hadn't grasped, even with visiting 30 countries prior to 2014.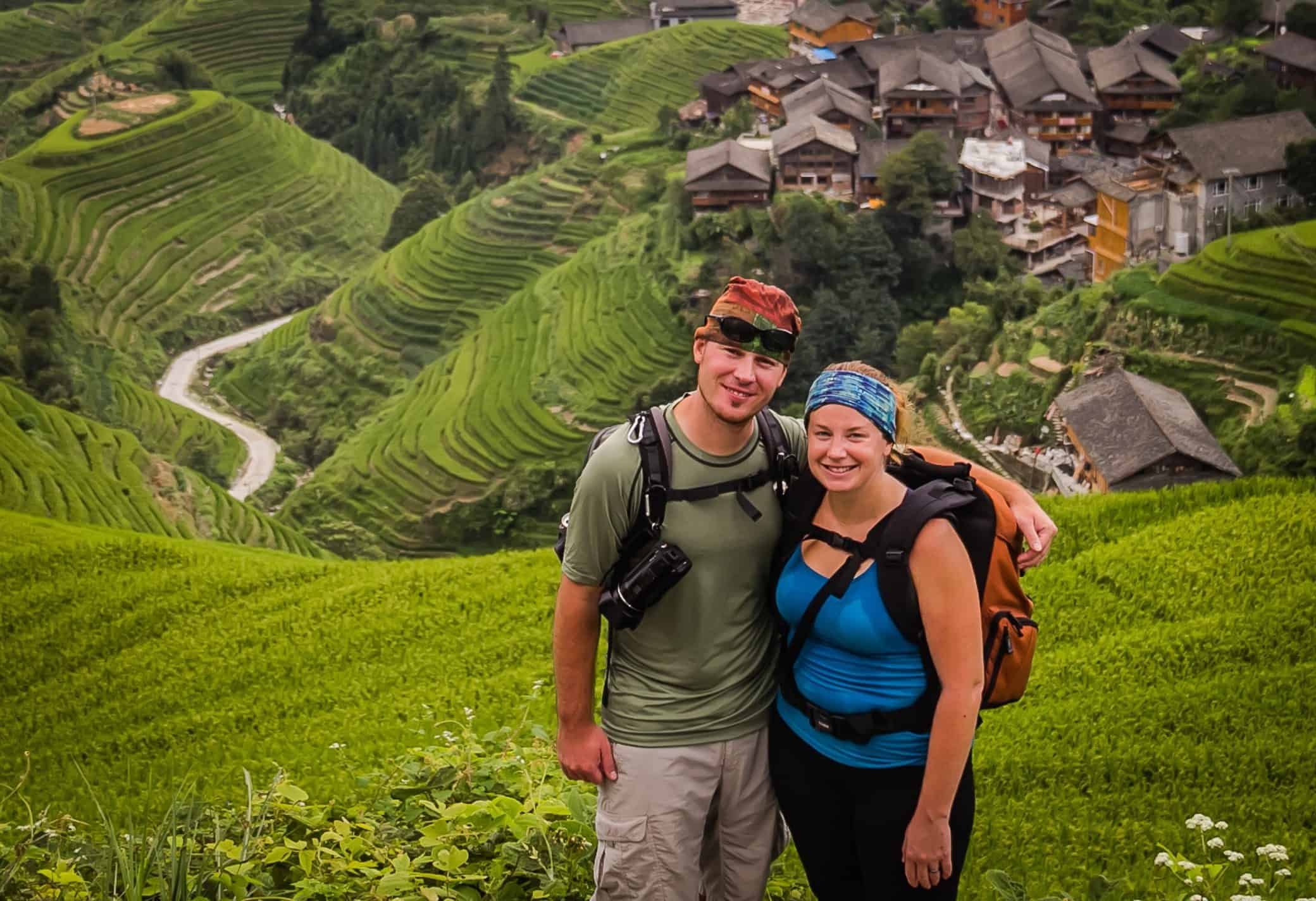 After China and Hong Kong, we decided to return to the states for a short visit and a chance to test our newly born perspective. After 7 months on the road, we hopped a flight over the Pacific for a 6-week break from travel in Northern Wisconsin.
Landing in the United States came with an excitement I find impossible to put in words. I love to travel but it felt so good to be home. I had missed Wisconsin and our network of friends and family. I was excited about the drive-through Superior, the thoughts of 'I am sure things have changed so much in 7 months' ringing throughout the car.
Imagine my surprise when I found out that nothing had changed. Not one little thing was different. Every person we talked to had done nothing new, had no new stories, had done nothing outside the norm of working 45 hours a week. This was something we weren't prepared for and it threw us into a shocking state of reverse culture shock that we were not prepared to deal with.
We had missed America, found ourselves yearning for a return to our home country and after that was fulfilled, we realized that reality for us now resided in a place that belonged nowhere, just somewhere in between the world and home. And THAT was scary.
Humbled and not sure where we stood, we were pulled back to the road and our new life of travel. The realization of what we had escaped haunted us and the prospect that we would be forever changed stared us in the face without blinking.
We had been gone just long enough to realize that our previous thoughts of our country were wrong and misguided, yet we still found ourselves fleeing and reverting back to our thoughts of likely settling outside the country at the conclusion of our 2 years of travels.
We viewed 'normal life' in America in a scary light, as if life swirls around you quickly and you don't really notice because you are too busy chasing the dollar and working for the man. Seeing this from the outside was terrifying.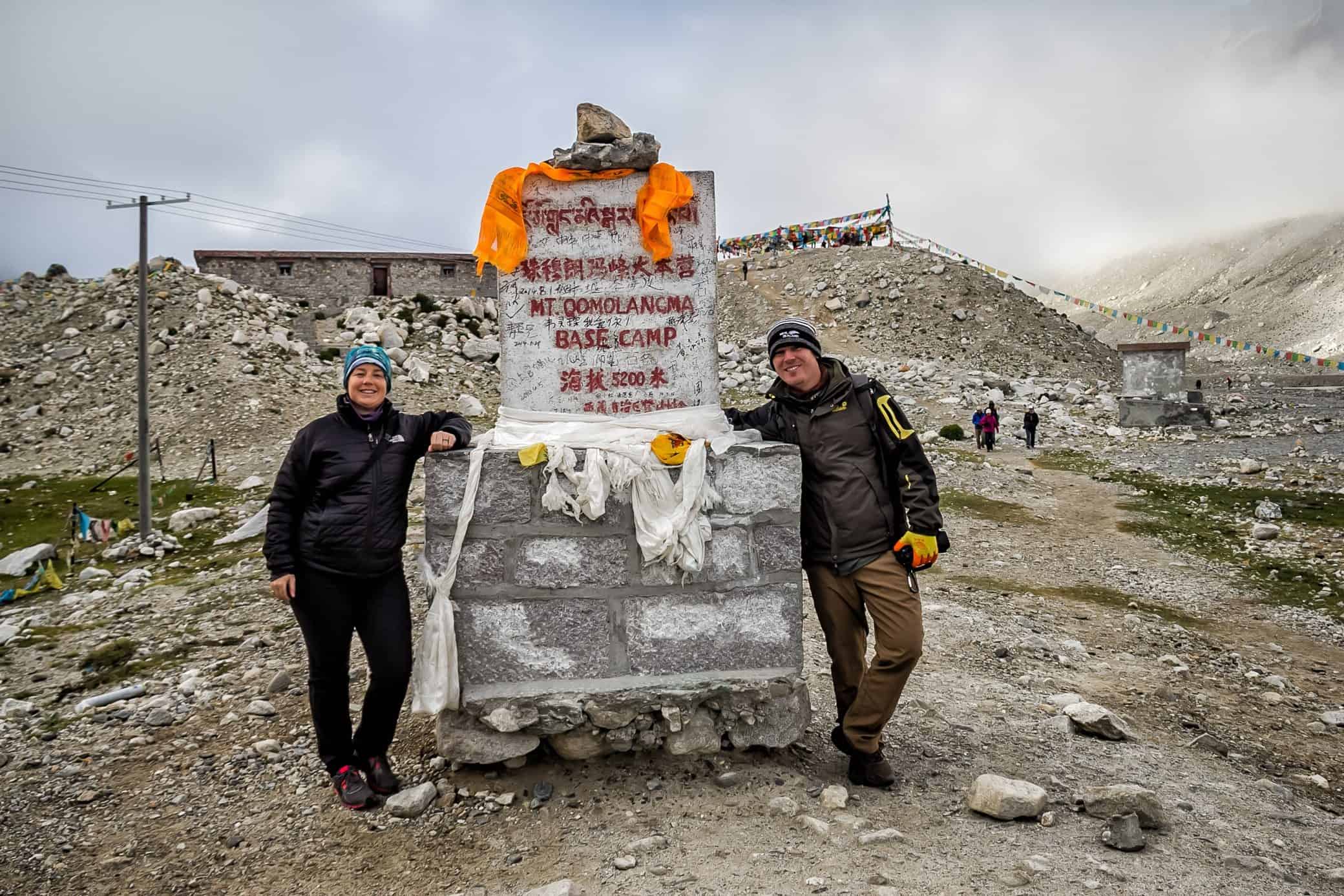 The next 7 months of travel would take us through Vietnam, the Philippines, Malaysian Borneo, Cambodia, Thailand, Myanmar, Singapore, the Maldives, Sri Lanka, and India before we made our next run for the states.
Southeast Asia is a place that, for the most part, has embraced progression. Everyday commodities are pretty easy to come by and since we've spent so many collective months in this part of the world, we are at ease when we travel there. Moving on to explore Sri Lanka and India would shift our perspectives to a very new place as we chased that desire to see more and relate to the world.
India has forever changed the way I view the world. 30 days in India was enough to take everything I thought I knew about the world, toss it around, spit on it, roll it up into a ball, stomp on it, then light it on fire, resulting in a state of pondering I don't think has left me, even to this day.
People sit on their couches and watch award-winning films like Slum Dog Millionaire, unable to see it for what it is, beyond a 'must be exaggerated cinematic production'. Let me tell you, people, that movie is real. That shit really goes on in India and for a lot of the people that live there, that IS their life.
Talk about a reality check. 16 months prior to our time spent in India I was going through the motions of the American dream. I complained constantly about our country and how crappy it treated its citizens. I bitched about the news, gas prices, the state of the economy and everything else. I wasn't alone, this theme rings throughout the entire country.
Despite the fact that I had traveled to 30 some odd countries while maintaining the American dream, I lacked a perspective that can only be gained through immersion.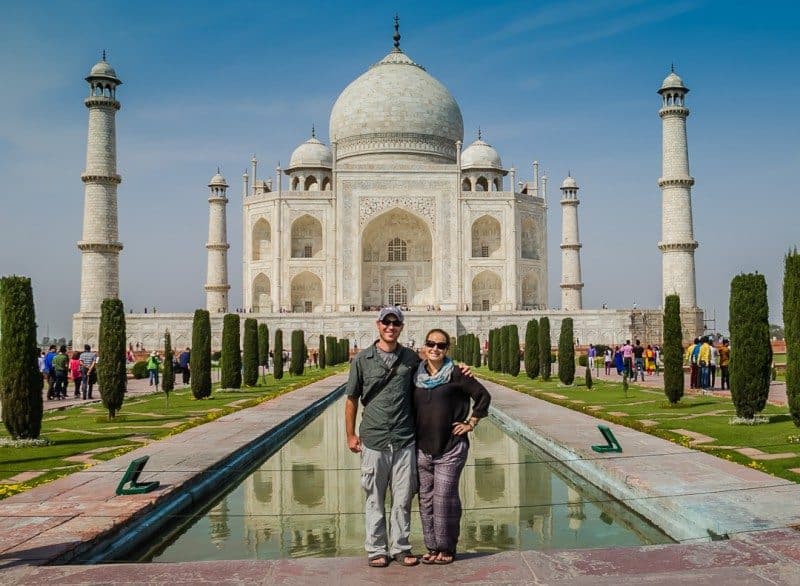 We returned to the states after India for another break in our long term travels. We were exhausted both mentally and physically from the last leg of our travels and when we landed, we were greeted with an exact replica of our last return home. Nothing had changed, nobody had new stories and Main Street still looked the same.
That reverse culture shock we talked about earlier, set in again with a vengeance; although this time, in a completely different way. We had become reliant on the 'fend for yourself' mentality. I'll never forget walking into a gas station for the first time after our return. We both stood in front of the drink coolers in complete shock.
The number of options paralyzed us as we recalled our maximum of 3 options that had become the norm in our recent travels. Time stood still and everything around us rushed into a blur. The change had taken place; we had been fully transformed and in a sense, had crossed over.
Citizens of the USA live in a catered to society. We have everything we could ever hope for, dream of, and want at our fingertips. We have the luxury of deciding we want something, ordering it and having it in 2 days. We have uncensored news, open-access internet and access to education in ways so many places in the world do not.
We might pay taxes but we're allowed to own our land, and a lot of it, if we choose. We have the right to express our opinions and the freedom to get away with it. We have options, loads of them, in any direction we want to take them. We are so freaking lucky.
This time, our third visit back to the states since we left to travel full time, I felt grateful for the option to return to this country. How lucky was I to be able to explore the world but when I wanted to, return to the greatest country in the world. My new perspective of the world and my home country was liberating. It was like I had finally found that piece of the puzzle I had been searching for.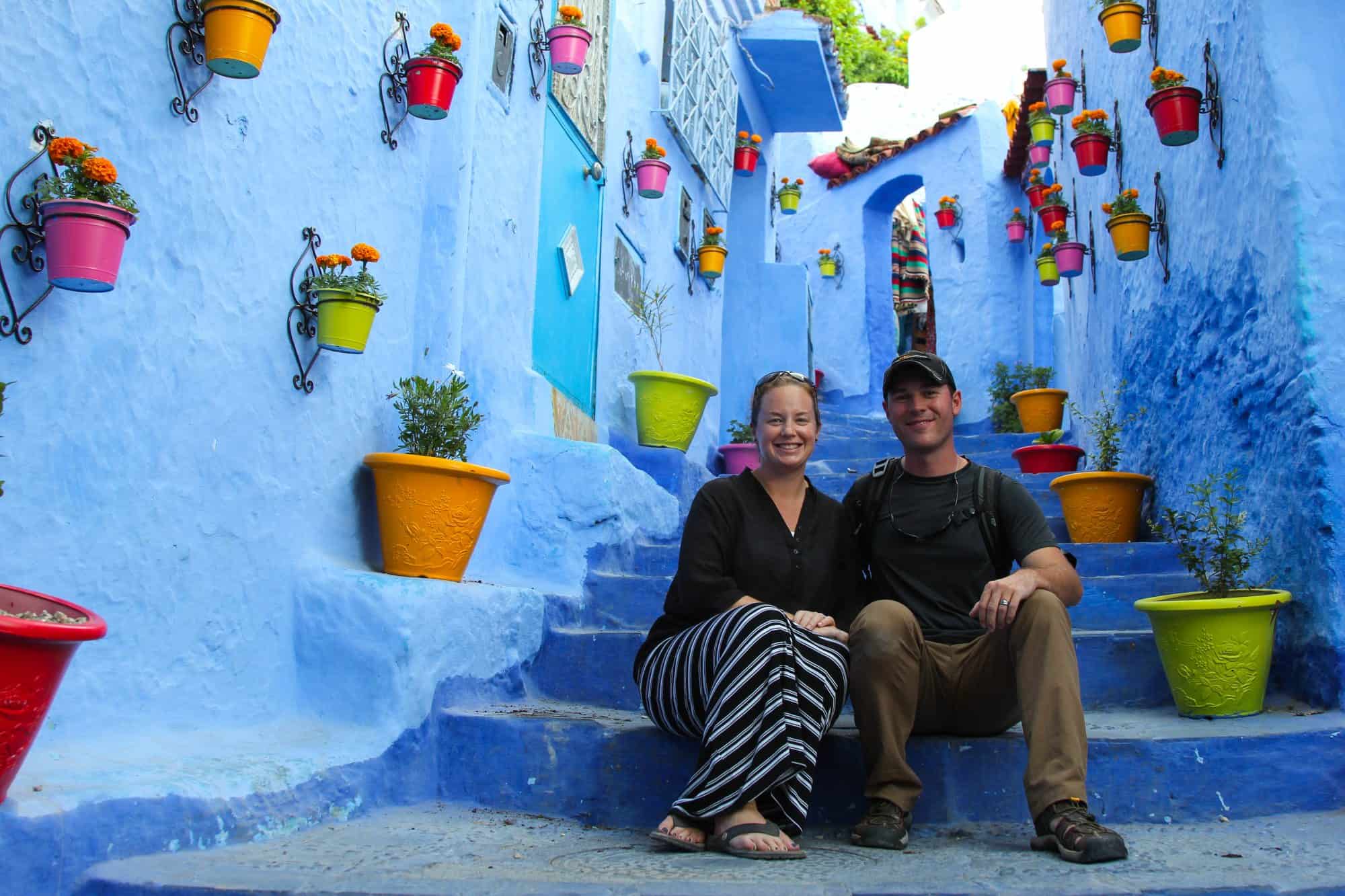 The next segment of our travels would take us through Spain, Morocco, Malaysia, and Ireland before landing in Cape Town where we would spend 4 months traveling through 14 countries in Africa, ending in Cairo, Egypt. Following this traverse, we'd spend another 6 weeks exploring Egypt and Jordan.
Honestly, I wasn't sure my eyes could be opened anymore, but I think Africa saw me coming. 4 months traveling through one of the poorest continents on the planet taught me more about people than any other experience in my life. Africa is a real-life display of the values I have come to hold dear to me, that life is about people and experiences, not things. I have never in my life seen so many people with so little, be so happy to be alive.
They are not given opportunities to impart change in their lives; they have been throttled by corrupt governments, denied education and left to fend for themselves. Yet they smile and they make the most from the cards they have been dealt. I could go on and on about the many things in Africa that opened my eyes, but that's an entirely different conversation.
Following our travels in Africa and the Middle East, we returned to the states to celebrate the holiday season with our families and say goodbye to 2015. My heart and mind had been so opened to the world and this fourth return to the states would be the most changed.
I had found peace with the world. I had rid my judgment and embraced my new perspective knowing that most people in my life would never be able to relate. I am an American but was now a citizen of the world.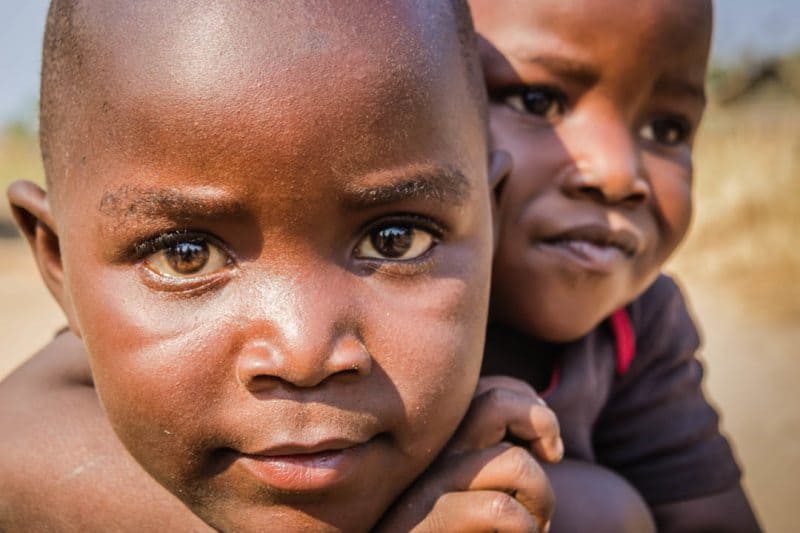 I spent some time in reflection about the two years of travel and what it had taught me about my country, the world and most importantly, myself. I consider myself lucky to have been born an American and so incredibly blessed to have the perspective to see that. Sadly, I found everyday conversation challenging while I listened to people complain about small things as if they were the end of the world.
They'd ask me about my favorite country and what it was like to be traveling for so long. They'd stare at me in complete disbelief when I told them how travel had changed my perspective and rewarded respect to our home country. Many people laugh when I tell them how lucky we are, collectively, to be citizens of the United States because the world sees hardships they can't even begin to imagine exists. They just can't relate, they haven't gained the perspective I now carry with me.
One of my friends and I were enjoying dinner at Applebee's one night after my return from Africa and we couldn't help but overhear the conversation at the table across from us. If you didn't know any better, you'd quite literally think there had been a death in the family, the woman was beside herself. After further listening, the drama was the result of spilling coffee on a much-loved shirt.
How amazingly lucky is that woman for having a coffee stain be the worst thing that happened to her that day? Laughing out loud, I looked at my friend and said, 'now THAT is the definition of a #firstworldproblem.'
Did you like this post? Pin it!