It comes in all colors red, white, yellow, pink and clear. You can drink it from a glass a plastic cup or straight from the tap. Its good served at room temperature or chilled. You can drink it alone or you can mix it. This drink is served throughout Australia and is fairly cheap to buy.
What is this drink? It is a deadly, flavorful poison called Goon. Some love it, some hate it. Where I come from it is called boxed wine but in Australia, it is called Goon. Goon comes in a cardboard box just like back home but many travelers tear that box apart and transport it in just the silver bag with the tap. It is a popular drink in Australia among backpackers and budget drinkers because of how many drinks you can get out of one box for the low cost.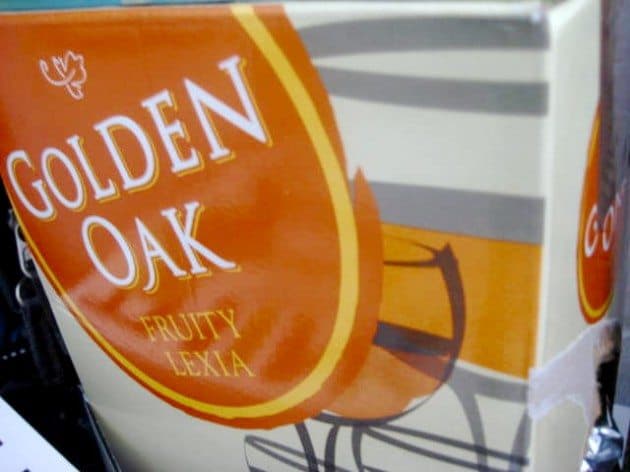 A fine wine history can turn a little gooney. There are many myths about the history of goon. One of the stories involves an Australian farmer who was in need of a cheap drink. He mixed all kinds of food scraps together which included fish parts and eggs and ended up with a wine that he called Goon.
Other stories say that there are no set guidelines when it comes to making Goon. The only rules are that the red goon needs to look like red wine and the white goon needs to look white wine. Some theories suggest that it isn't actually wine, just a concoction that is flavored like wine.
Regardless of what it actually is, it goes down pretty easy. With 4.5L in each box, you won't need to open another once it is finished either. Once the Goon is gone, well, there are over 100 uses for a used goon bag. After a long night of partying with friends on the beach, you stumble into your tent to find out your roommate has stolen your pillow. No worries mate, just blow up the empty Goon bag to create a pillow of your own.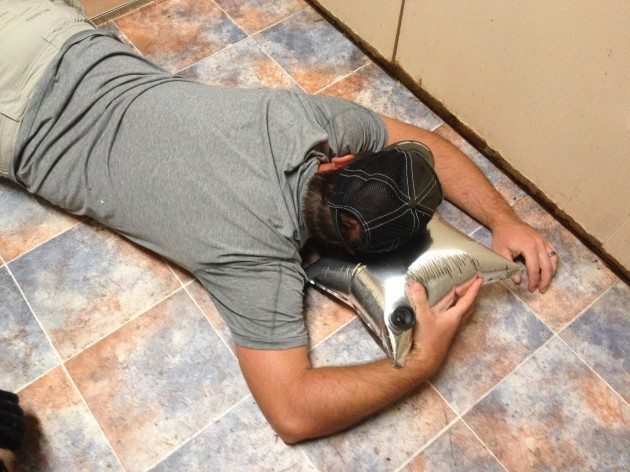 Australian nights can get chilly and some people cut up a few silver Goon bags to create a blanket. Stranded on an island? Blowup the Goon bags to create an inflatable Goon raft. If you think that is far fetched, think again, it has been done. Sitting around the pool and your little one needs inflatable arm preservers? Blow up the Goon bags and tape them together.
If that isn't enough ideas, they also work great as ice bags for a headache or for packing breakables into boxes. No matter how you use your Goon bags after you have consumed it, it is something that you will always see at a party in Australia. We drank our fair share out on Fraser Island and thanks to the massive headache the next day, we won't be indulging again while we are here.
When in Rome…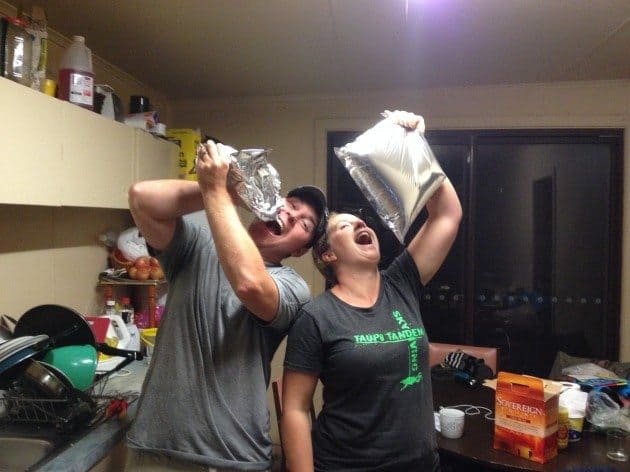 Please drink responsibly and always discard your Goon bag in an appropriate place to keep Australia clean.
Did you like this story? Share it!