Iceland is an adventurers paradise, so it should come as no surprise to you that this destination was on our bucket list.  There were so many reasons that we wanted to visit Iceland.
We have been many places in the world that offer amazing scenery and each time we can't help letting our thoughts wander to Iceland and all that is has to offer us in outdoor adventures and photography opportunities.
---
7 Reasons to Visit Iceland
---
1. Outdoor Adventure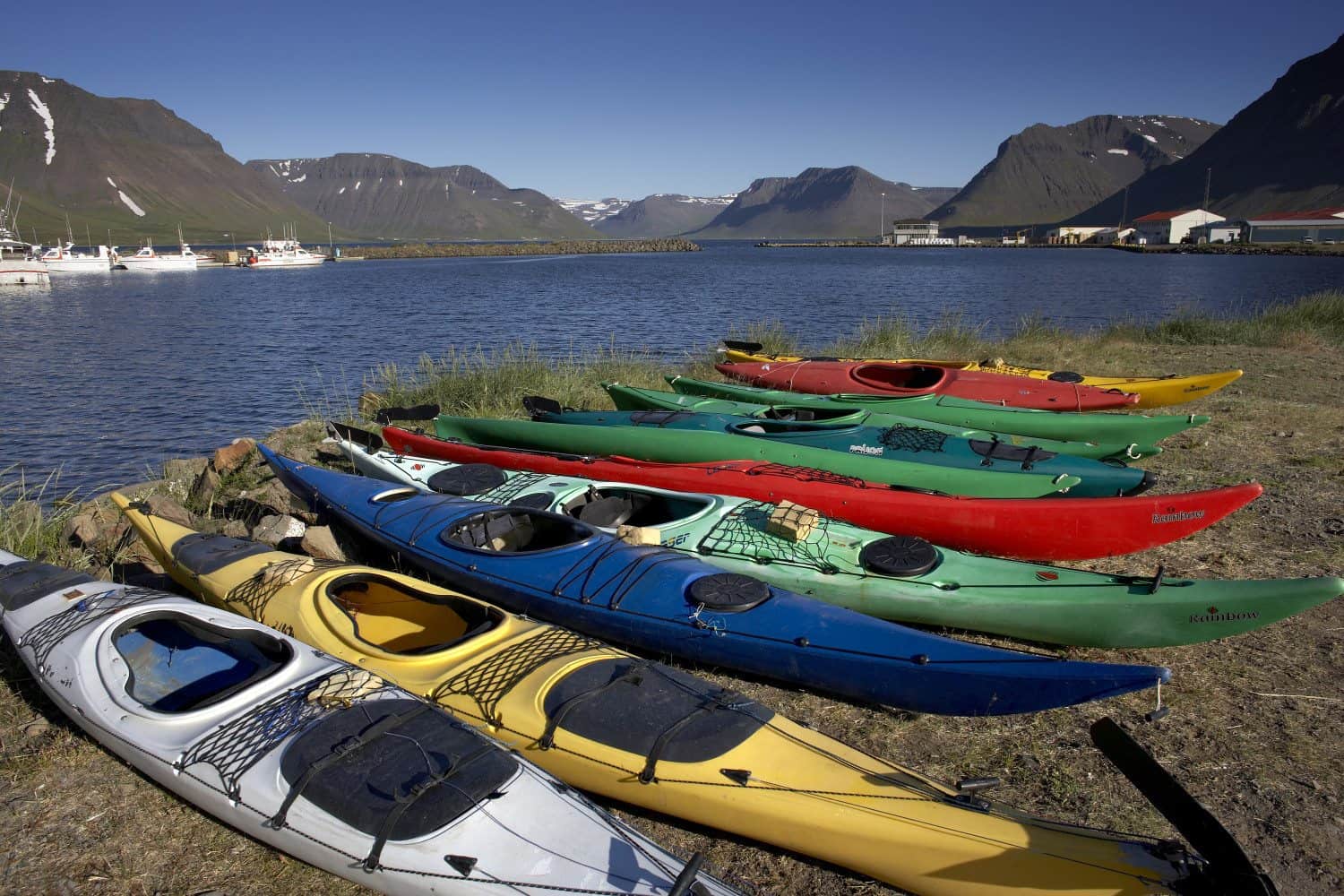 There are not many places in the world where you can hike on a glacier, however, in Iceland it is common practice for anyone that craves adventure.
If you like to walk you'll find endless trails for day hiking and trekking. For anyone that loves rock climbing, you can try your hand at ice climbing in Iceland.
If that's not enough, hop in a kayak for a paddle around one of Iceland's many lakes or hop on a horse to see the backcountry.
2. World Class Road Trips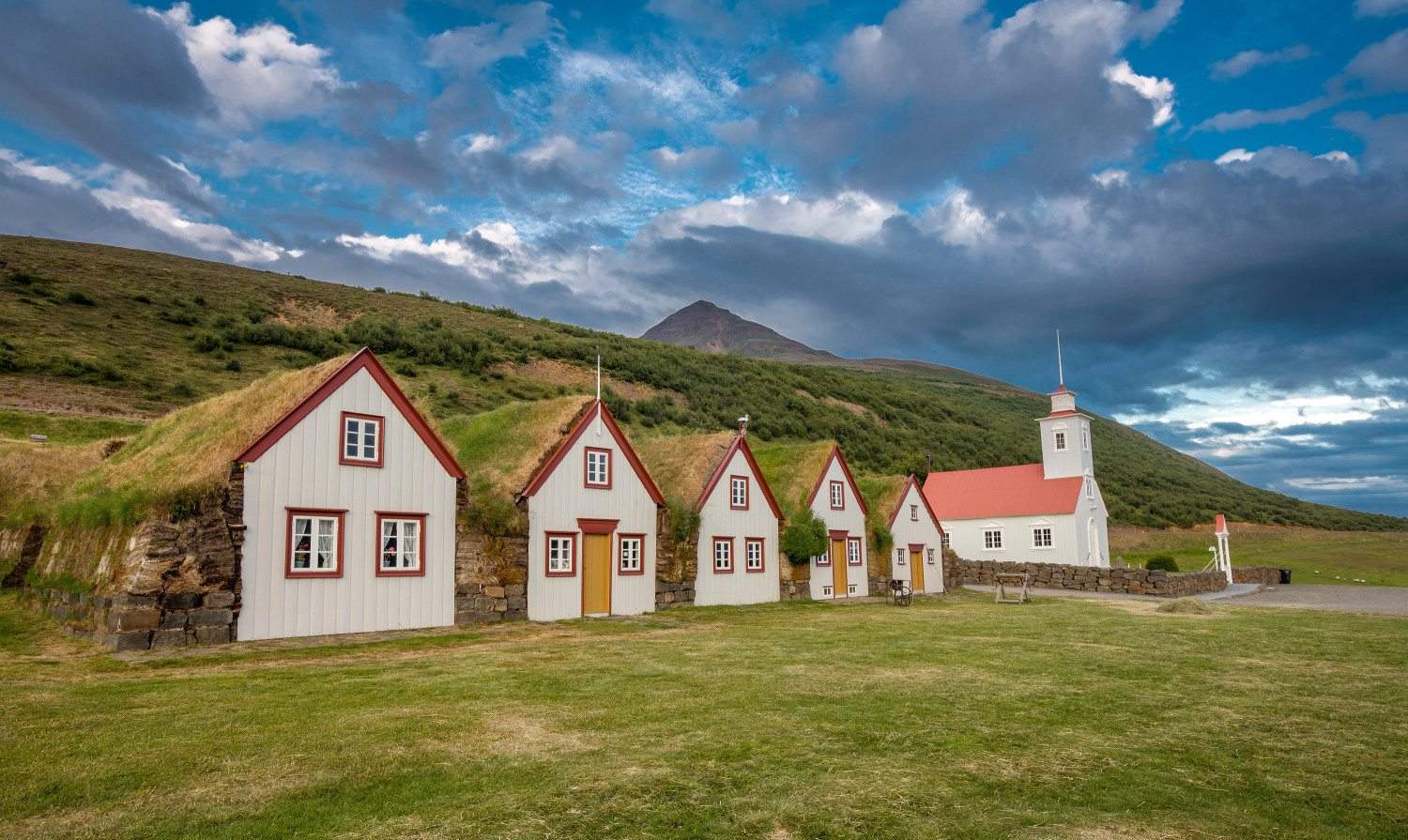 Who doesn't like a good road trip? Our favorite road trip to date was driving the Wild Atlantic Way in Ireland and we can't resist renting some wheels and hitting the road when we can.
It goes without saying that an Iceland road trip is on our list because it is easy to find your way around and a trip around the Golden Circle will surely get you to some beautiful places.
Road tripping gives you the freedom to visit the places you want when you want. You can camp along the way too.
3. The Blue Lagoon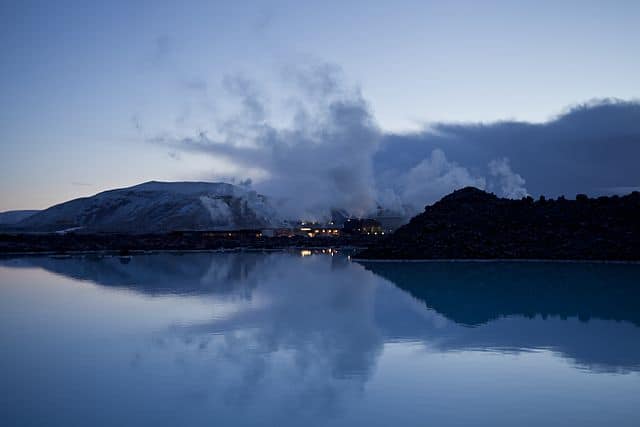 This iconic site may see the majority of travelers that visit Iceland, but it is without a doubt worth the trip. The Blue Lagoon is a geothermal spa containing water that is rich in silica and sulfur.
The combination will make your skin shine like a newborn. The temperature in the bathing and swimming area is very comfortable, and averages 37–39 °C (98–102 °F).
4. Raw Natural Beauty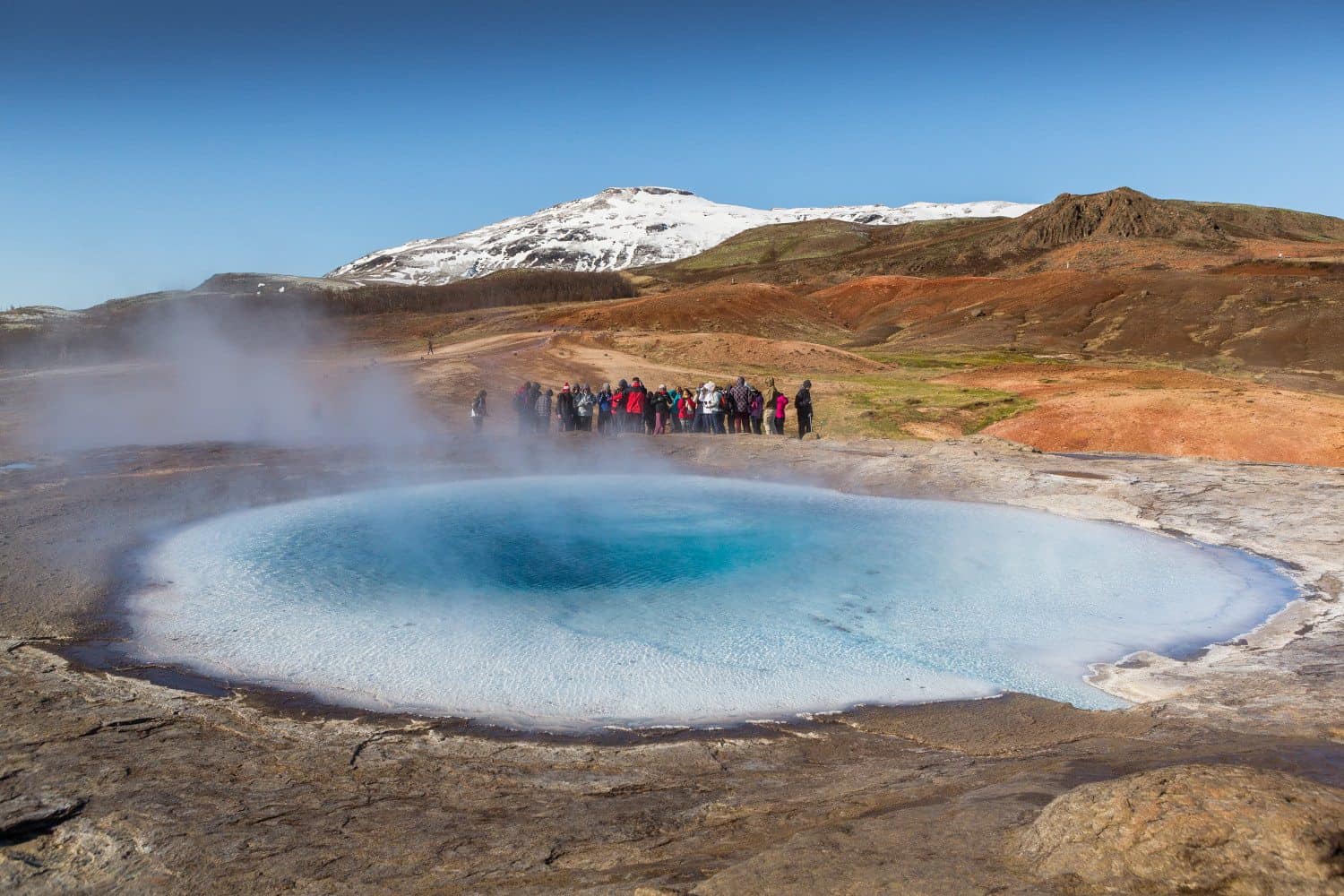 Everywhere you turn in Iceland you will be treated to dramatic landscapes and crystalline lagoons.
If you are a landscape junkie like we are, you won't be able to put your camera down while you explore the mountains, waterfalls, trails, fields and volcanic pools around every corner of the country.
5. Viewing the Northern Lights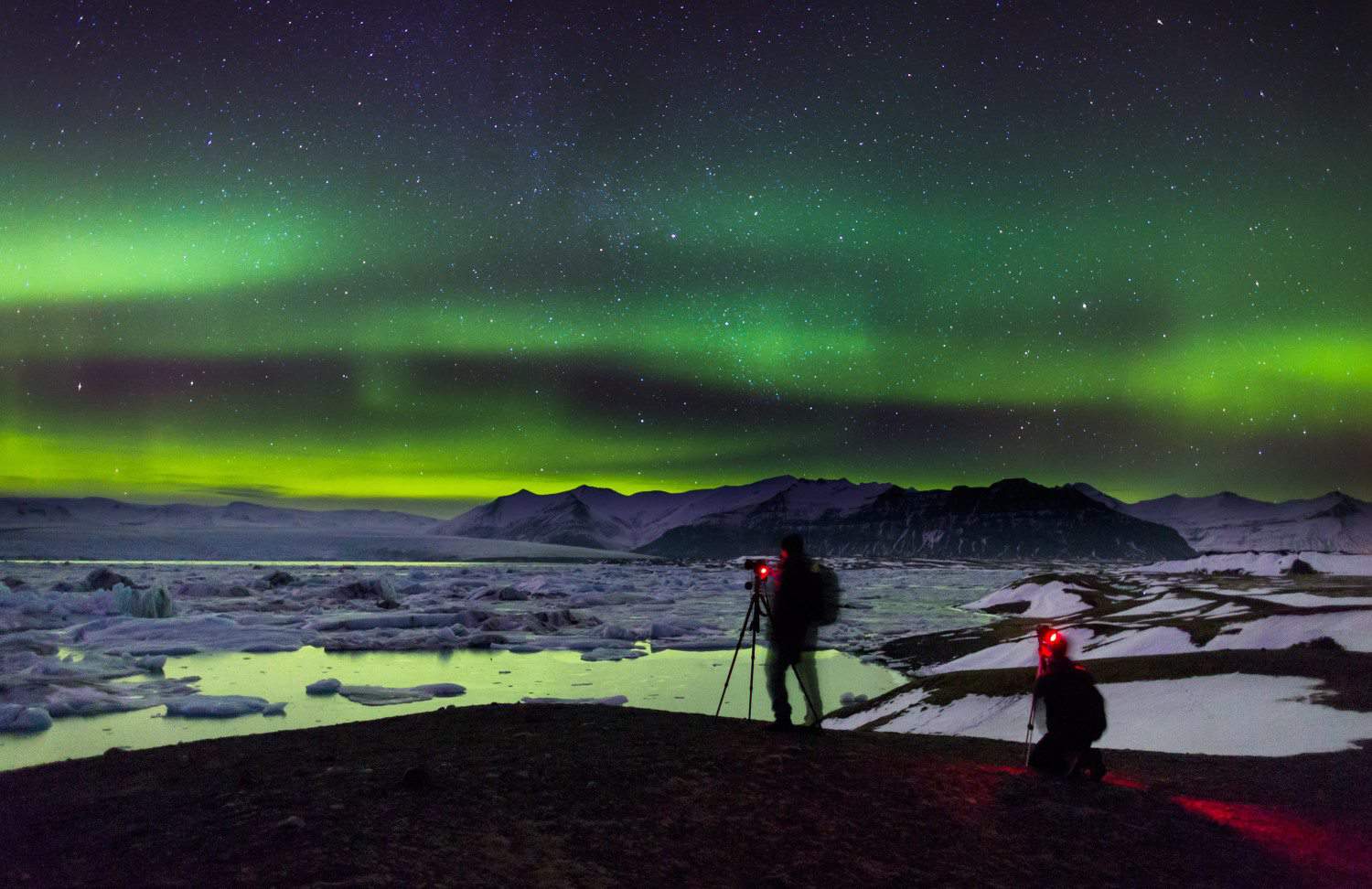 There are not many places in the world where you can sit at the seat of the Earth's greatest light show but Iceland is one of them.
People literally rave the night scenes they get while visiting Iceland and many people find themselves returning from their trip sleep deprived.
How could you possibly sleep with such a spectacular natural wonder happening across the sky? Bust out your photography gear and start practicing!
6. Scuba Diving Between Continents
Scuba diving in itself is a great adventure to have anywhere, but getting the chance to be in two places at once shouldn't be passed by the adventurous.
The North American and Eurasian tectonic plates and the South American and African continental plates meet off the coast of Iceland in an epic underwater dance at the Silfra ridge.
Whether you're floating above or diving to the floor of this underwater canyon, it's a wild feeling to be in two places at once.
Related Article: Silfra Iceland: Unreal Snorkeling Between Continents
7. Wildlife Spotting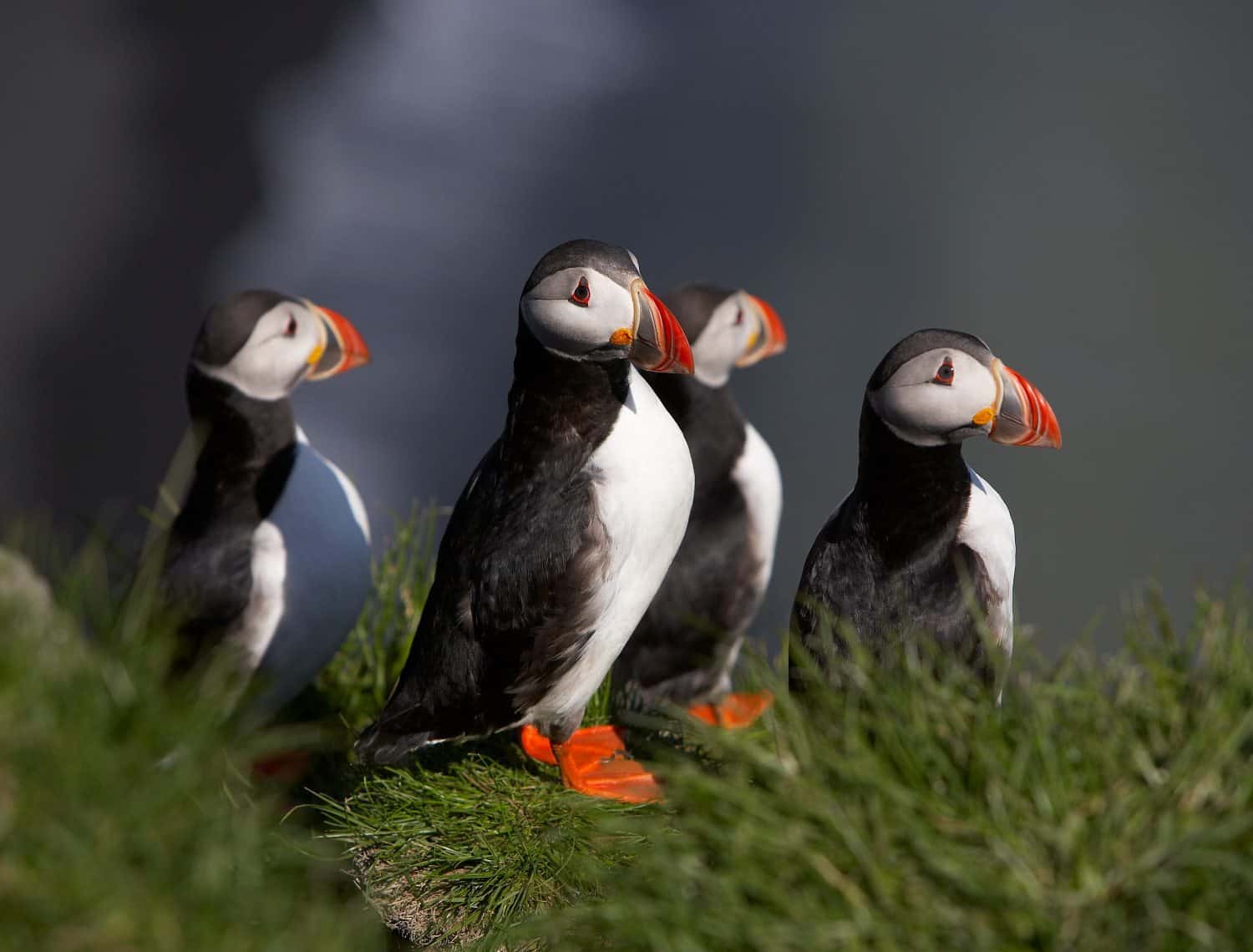 In case the scenery wasn't enough, you can certainly expect to encounter some wildlife in Iceland. Most popular is a visit to see the adorable Atlantic Puffin.
This little bird comes to Iceland in May and only stays for a short period of time to breed before heading south.
Iceland is one of few places you have a chance to see this bird so if you love wildlife adventure, be sure to plan your trip accordingly.
If birds are not your thing, then you'll surely enjoy watching the frisky humpback whales leaping into the air off the coast.
---
Of course, these few things are just scratching the surface on all that Iceland has to offer.
Disclosure: We were asked to share our Iceland must-see experiences by Guide to Iceland. However, all opinions are 100% mine.

More on Iceland:
Did you like this story? Share it!