Exploring the USA should be on any traveler's bucket list, even when it comes to RVing for beginners. From coastal towns to Midwestern plains; ancient redwood forests to long-forgotten bayous; America has it all.
No matter where you are in the country, there's something for everyone to see, and plenty for everyone to do. So much, in fact, that the only way to truly experience the USofA, is on wheels.
RVing – From Then to Now
RVing became wildly popular in the '50s and '60s when manufacturers began using airplane technology to make streamlined fully-contained travel trailers and motorhomes.
It was then that the great American driving vacation was born. These days, RVs are so advanced that RVing no longer has to be a luxury vacation; for many, it's a way of life.
Whether you want to travel the country for a short time or have long-term plans to live in your RV and explore, your budget should be the first part of your planning.
RVing is one of the least expensive ways to travel, but only if you pay careful attention to your numbers. We've put together some tips to help you save some cold hard cash.
---
RVing for Beginners: Tips & Tricks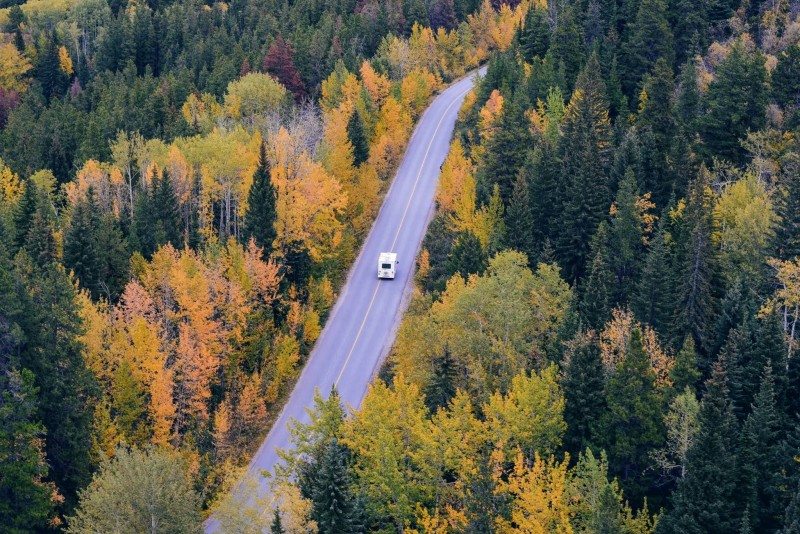 Renting vs. Owning an RV
Owning an RV can be a major expense, especially if you're not using it all the time. There are storage fees, maintenance costs, RV payments – all of which add up quickly.
Full-time RVers will tell you that owning an RV and living in it is much like having a mortgage. Therefore, you should only consider buying an RV if you plan to use it often or live in it full-time.
The expense of owning an RV has turned many people onto the idea of renting. Sites like RVshare let owners list their RVs and rent them to interested parties. Renting an RV from a dealership can be expensive, but renting directly from an owner is surprisingly affordable.
In fact, a quick glimpse at the website shows that you can find RVs for as little as $10 a day! If you want to travel the USA in an RV, but don't want the expenses of ownership, RVshare is a great place to start.
Ways to Save by Dry Camping
One of the biggest ways to save on RVing is boondocking, otherwise known as dry camping. It's also one of the most adventurous ways to RV because you'll be camping without hookups to water and electricity.
It sounds like it could be a nightmare, right? But in fact, it's actually a rather easy and enjoyable experience. Here's what you need to know about dry camping:
Since you don't need hookups, you can camp virtually anywhere, and often for free! Stealth camping in city lots, overnighting in national parks… the possibilities are endless. Just make sure you get a small enough RV that it won't be conspicuous. RVs around 25 feet or less are best.
Whether you rent or own your RV, you can retrofit it with solar panels to supplement energy usage. Portable solar panels can be set up in a sunny spot and rigged to keep your RV batteries charged. If you own your RV, why not cover the roof in solar panels and say goodbye to your need for electric hook-ups?
Water conservation is a must when you're dry camping for a long period. Many full-time RVers ditch their regular flush toilets in exchange for compost toilets, which means you can also ditch your heavy (and gross) black tank! You can also install a low-flow showerhead to conserve your water freshwater supply.
One of the largest expenses on the road is food. When you're boondocking, the expense is further compounded by the fact that you have to cook your food and use fuel. Resist the urge to eat take out, or dine in at restaurants. Prepare meals that you can cook or heat up over the campfire. This will help you save money on propane costs and will help you avoid using the microwave.
Boondocking will save you tons on campground fees, which can otherwise become a massive expense if you're RVing for months at a time. Even if your rig isn't a complete boondocking machine, you can still see savings just dry camping a couple of nights a week, so do it as often as possible.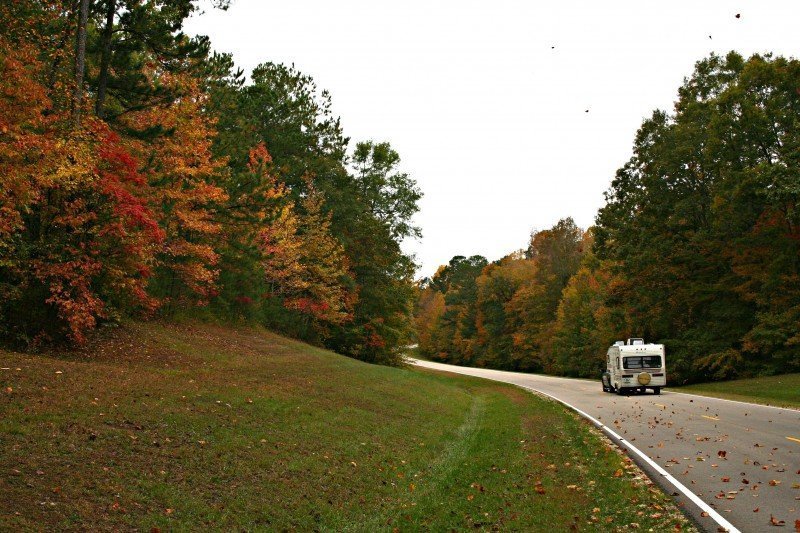 Saving on Campsites
If the idea of dry camping your way across the United States doesn't sound appealing to you, don't worry! There are still ways to save, even if you plan to stay at campgrounds most of the time:
Always call ahead before you travel to a campsite. You need to make sure they can accommodate your RV, whether in site availability or size. Plus, it'll give you the chance to ask about discounts you might not know about!
Check out campground membership sites like Good Sam Club. They offer discounts on campgrounds, gas, services, and more. The cost of membership will more than pay for itself.
National and state parks have some of the cheapest camping rates around. Many sites have options for camping with or without hookups.
Workamping is an excellent way to find deals on lodgings and make some extra cash in the meantime. You can find part-time jobs that offer free hookups, free meals, daily wages, and more. Most of the jobs are temporary, lasting anywhere from a few weeks to a few months, meaning you can move on to your next destination afterward!
There's a whole host of apps for travelers, RVers or otherwise. Use them! Apps like GasBuddy will help you find cheap gas when you're on the road. Meanwhile, a route planning app will make sure you get to your destination on time, without having to drive extra miles and waste gas.
Take a pair of bikes along with you if you can. That way, if you need to go into town for supplies, you don't have to take your RV and waste gas.
Conclusion
Adventuring in an RV is a great way to travel and can be done on almost any budget. Whether you own an RV or rent one, there are plenty of ways to save money that you can put toward more exciting parts of your journey.
Say goodbye to expensive plane tickets and hotel rooms – hit the road in an RV instead! We promise you'll thank us.
More on USA: