India – the colors, spices, culture, and religions all blend together into one incredible country like no other. Don't be put off about the rumors about Delhi Belly (although they are all true), India is the country to visit right now.
It's in a beautiful time between the past, present and the future with all happening at once throughout all its 29 states. It's also not become too touristy yet if you can get slightly off the beaten track, and I found that every tourist city also had a perfect counterpart that it just for the locals.
Rajasthan is the most popular state to hit right now, with the Golden Triangle of Delhi, Agra, and Jaipur. But what about the other towns and cities in the state that are worth seeing full of rich culture and slightly off the normal trail?
Now while all my stops had merit, my number one was Pushkar.
I had scheduled my trip to coincide with the world-famous Pushkar Camel Fair, the biggest in India! It lasts for 5 days and this tiny desert town fills with reportedly 50,000 camels and thousands of tourists.
The men will sell their livestock of goats, sheep and of course, camels while women also trade bracelets, clothes, and fabrics.
Details of the Pushkar Camel Fair
The fair is held usually in November and coincides with the full moon in the Hindu lunar month of Kartika. The first few days are fully based around the camels, with races, dances, trading; they even dress them up and parade them!
This first section also consists of musicians, snake charmers, rides, games, competitions including the longest mustache and tug of war between tourists and locals.
But of course, no good day traveling in India would be complete without a Bazaar and the fair is full of them – a great time to do a little tourist shopping if your backpack space permits!
And where could you find a better setting for all these celebrations than on the edge of the Thar Desert? I was lucky enough to get to ride a camel into this desert during my stop here, and man it was magical.
The sun was setting as we strutted (and I say strutted because camels have style) towards the dunes and passed the sea of camels in front of us. Between running and racing our camels and slowly meandering over the sand, we watched the sunset and enjoyed light conversation with our guides.
Mine couldn't have been more than 10 years old and was happily chatting away in broken English wanting to learn more. He told me that if his English was good enough, he would earn more tips leading camels and would be able to pay for his brother to go to school – safe to say I left him one hell of a tip after my evening.
After a number of hours, we stopped and 'gracefully' hopped off our camels to meet a tiny local village who celebrated our visit with dinner, a local magician and a dance around the campfire!
It was such a beautiful evening being so welcomed and seeing yet another side of India I had yet to experience. Don't worry if you can't get out here during the camel fair you can still experience this aspect and ride or race your camel through the desert.
Just head into town and you'll see a trip advertised all over the place.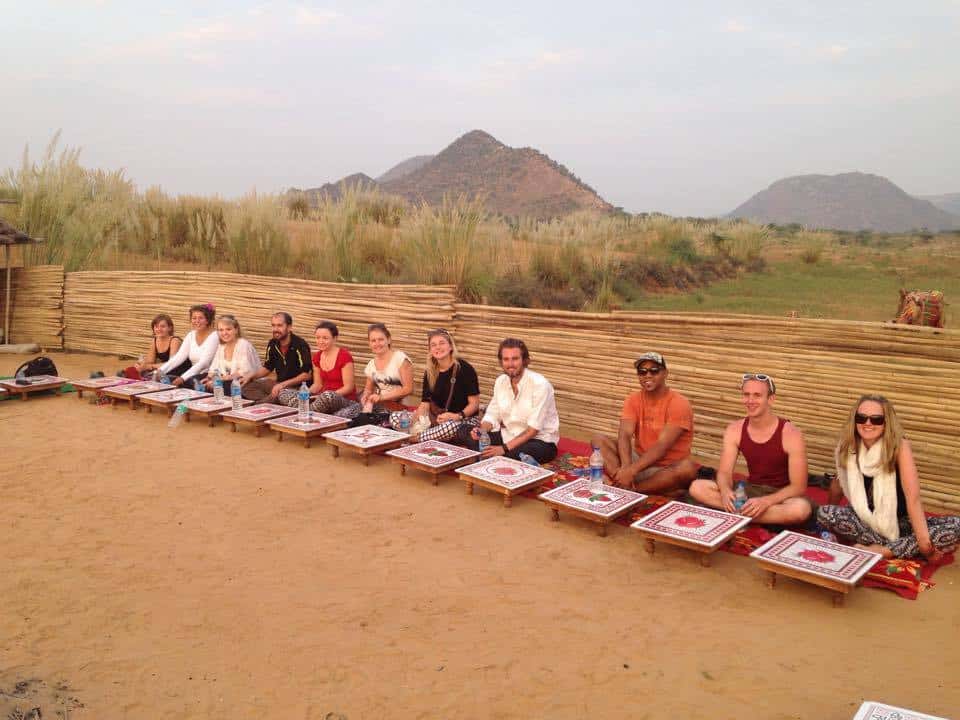 More Than Just Camels
Other adventures to be had while joining the festival is to balloon ride above it! Unfortunately, I didn't have the time to squeeze it in, but I can't imagine anything more magical than this.
While we were there however there was a slight incident where a tourist group had a hot air balloon land on the grounds of prison and got in a little trouble before the guards realized it really was just a mistake – can I hear you say OOPS?
The final days become slightly more serious though surrounding the Hindu rituals and religion where locals bathe in the sacred waters of the aptly named Pushkar Lake. It is said that those who bathe in the lake during full moon receive a special blessing.
Pushkar, when not hosting the camel fest, is also an important site of pilgrimage for Hindus. According to legend, Brahma (a significant Hindu God), came to Pushkar to slay the demon Vajranash who had been harassing people and trying to kill his children.
He defeated Vajranash with his weapon, the lotus flower, and the petals of the lotus fell in three places forming the three lakes found in Pushkar today.
Brahma then decided to perform a ritual in which he needed protection, and so formed the three sections of hills around Pushkar, guarded by other Gods. To complete the ritual, he also needed his wife who was away at the time. So what does any husband do? Well, she's not here right now I'll just marry another (men)!
Now, rightly so, when his wife Saravati returned she was pretty pissed off. She cursed Brahma and declared he would never be worshiped outside of Pushkar again.
While this isn't completely true, it is now the only official site of a temple to Brahma with the temple being over 2000 years old and I implore you to visit this beautiful place of worship.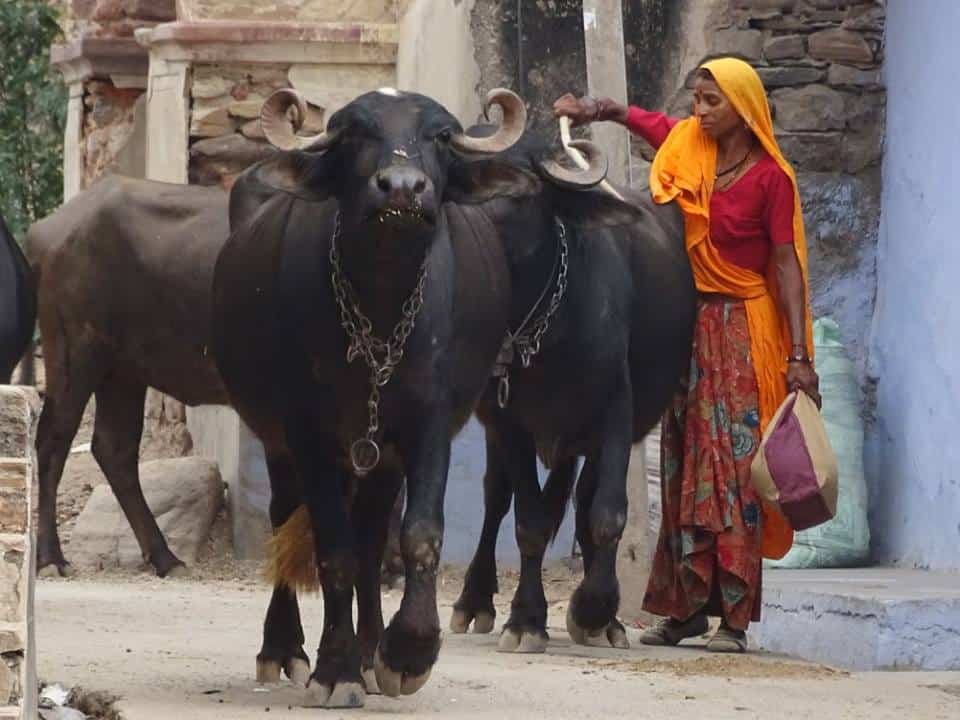 Tips for Visiting Pushkar, India
My number one tip with India though is to NEVER book by credit card. It's far too easy for people in India to steal your details and drain your accounts.
Always pay in cash, never pay upfront and only book slightly in advance (a day or two).
Make sure you stick with drinking bottled water and don't eat anything uncooked (that includes salads as they are washed in water that will make you sick – trust me)
Follow these easy tips and you'll have an incredible time in Pushkar – enjoy!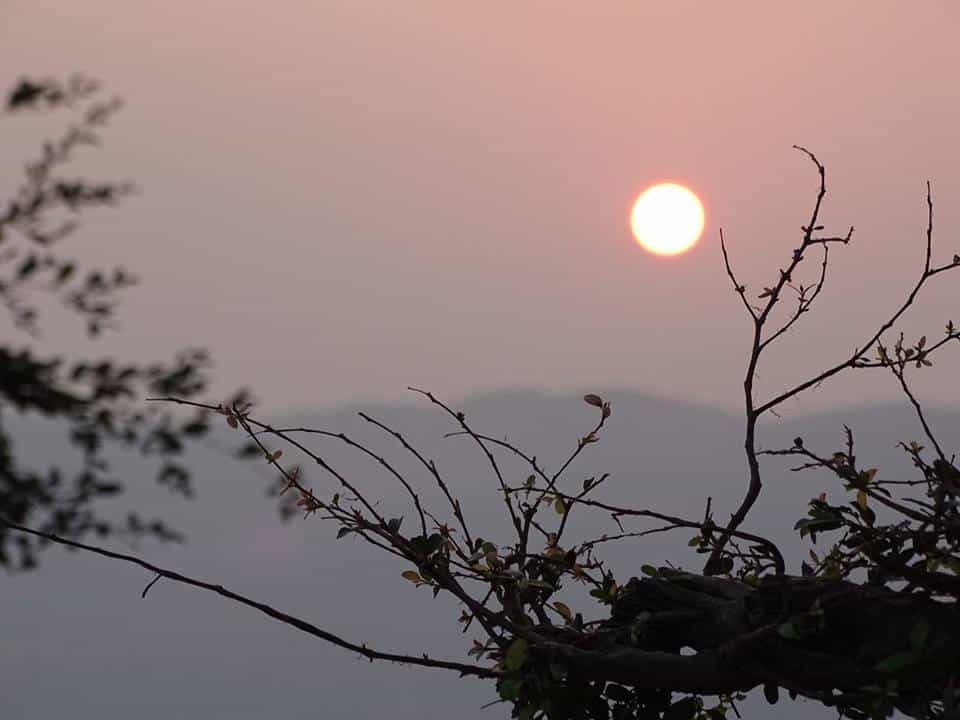 How to get to Pushkar
As you can see from the table below I've made, there are no direct trains or easy routes via train from any of the hot tourist spots in Rajasthan. While I seriously recommend catching a train while you're in India as they really are something else, it's not on your way to Pushkar!
Traveling From

Bus

Train

Time

Cost (Rps)

Time

Costs (Rps)

Delhi overnight

10 hours

400 (no A/C) – 800 (A/C)

N/A

No Direct Train

Agra

N/A

No Direct Bus

N/A

No Direct Train

Jaipur

3 hours

200 (no A/C) – 300 (A/C)

N/A

No Direct Train

Udaipur

N/A

No Direct Bus

N/A

No Direct Train
Still need to know more? Check out my Two Minute Guide to India which gives advice on vaccinations required, currencies used and a small insight into the culture you'll find here.
---
About the Author
Millie Goes had no intention to go anywhere other than 5* resorts, drink fantastically delicious champagne and be the epitome of class in all aspects of life. She is now a very different person than she used to be. She's thrown away the heels and donned the hiking boots. When it comes to stepping out of your comfort zone; She knows her stuff. It doesn't matter how you do it; in a 5* resort or camping on a beach. Trust her, trust yourself, hit the road, it will change your life.
---
More on India:
Did you like this story? Share it!