If you've been considering a holiday to sunny Spain to enjoy some of the country's beautiful Mediterranean coastline, then you've probably thought about Costa Blanca and the Costa del Sol. And while both have plenty of charm, it's the Costa Brava further to the north that offers the finest mix of unspoilt sun and style. To further convince you, we take a look at the best of Costa Brava.
Located on the Catalan coast, the Costa Brava has conspicuously less development than it's fellow Costas, and you'll likely find it cheaper too. That doesn't mean the area lacks things to do. In fact, this should be your first choice if you want something beyond the package holiday vibe found in Malaga or Benidorm. Stretching from the town of Blanes to the French border in the north, the Costa Brava packs a lot into its compact size. To help convince you to go on your own adventure to the Costa Brava, here are some of the top places to visit.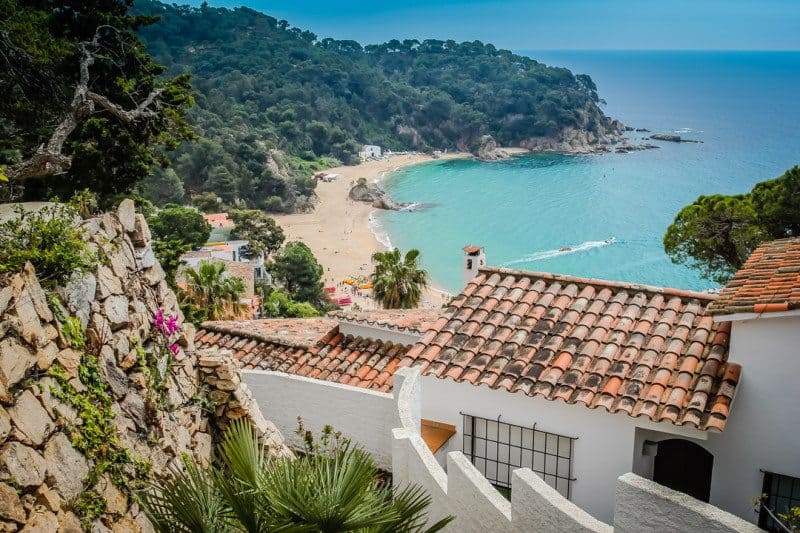 Tamariu
Boasting some of the clearest waters anywhere in the western Mediterranean, the small town of Tamariu offers some quintessential Costa Brava beauty. Framed by a pine covered backdrop, the gently scalloped bay makes for a sedate seaside spot. The pretty town itself also provides plenty to do with a number of charming cafes and bars to retire to after a day in the sun.
Llafranc
Embodying the sophisticated side of the Costa Brava, Llafranc offers an upmarket slice of Mediterranean life. With more than enough to do to keep the kids entertained, the town is quiet enough to feel like you are getting away from it all. Nearby Calella de Palafrugell offers some of the loveliest beach side walks in the region, and the surrounding coast has enough small coves between the craggy rocks to escape to.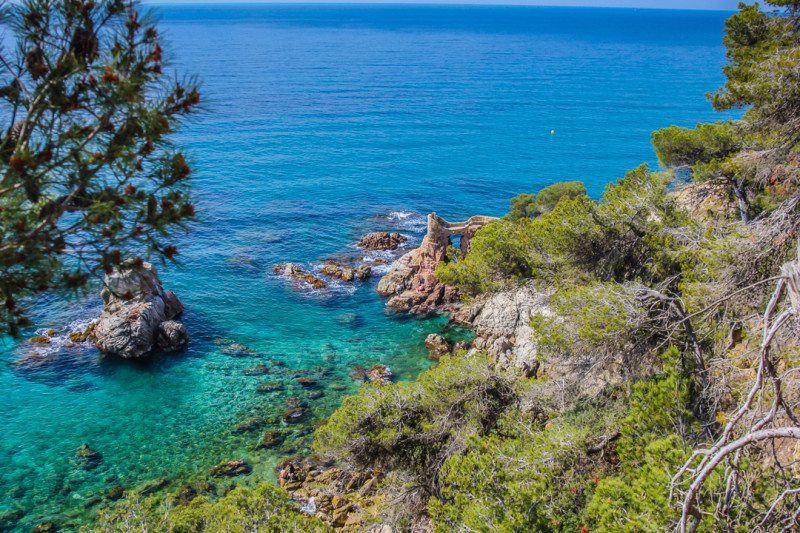 Lloret de Mar
One of the bigger cities and a great starting point for exploration of Costa Brava, Lloret de Mar is an hour bus ride from the Barcelona airport. It's one of those places where you'll find a great mesh of both locals and tourists alike. A partying mecca, Lloret de Mar offers a plethora of raving clubs and bars to take in during your visit. During the day, enjoy the sandy beaches on the Mediterranean Sea when you're not taking in the architecture of this historic city. It also has a really great food scene and some stunning hiking trails along the Camino de Ronda.
Begur
One of the Costa Brava's most picturesque villages, Begur is also one of the most historic. The town's scenic 10th century castle is a beautiful sight, and provides lovely views across the wider district to those who make the trip to the top. The medieval walled town below offers a maze of charming cobbled streets to get lost in. As an inland town, Begur lacks its own beachfront. But at only 1.5 km away from the coast, lovey beaches like Illa Roja and Sa Riera are not a long journey away.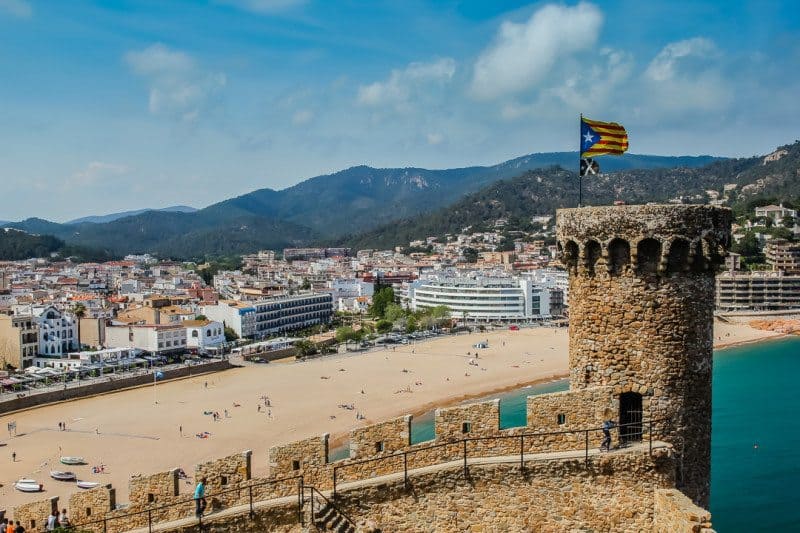 Tossa de Mar
One of the best of Costa Brava, Tossa de Mar's combination of historic beauty and blue flag beaches is ever popular with visitors. Tossa de Mar's walled Old Town is one of Catalonia's finest historic sites, and the battlements of the Vila Vella enceinte as it's known, offer lovely views of the beaches below. The town's proximity to Barcelona makes the Catalan capital an easy place to reach for a daytrip if lounging in the sun gets too much.
Best of Costa Brava
No matter which cities you choose to visit or what adventures you choose to have, you really can't go wrong in the Costa Brava. Each city has it's own idyllic qualities with narrow lanes to wander and history to discover. The waters of the Mediterranean remain clear and bright all along the coast so taking to the trails along the Camino de Ronda is well worth the effort.
---
Europe City Guides to Check Out
4 Day London Itinerary | 4 Days in Munich | 4 Days in Paris | 3 Day Bruges City Break Guide
Best Photo Spots in Berlin | Best Photo Spots in Copenhagen | 4 Day Dubrovnik Guide
3 Days in Rome | Ultimate Germany Road Trip Guide | Ireland Guide to Renting a Car
3 Days in Hamburg | 2 Days in Nuremberg | All the Reasons I Love Brussels
When is the Best Time to Visit Europe | 3 Days in Florence | 3 Days in Barcelona Itinerary
3 Days in Prague | 3 Day Krakow Itinerary | Your Guide For Doing Laundry While Traveling
Ultimate Guide to Eurail Pass Train Travel in Europe | Travel Insurance- Do You Really Need It?
Ultimate Travel Photography Gear List | Best Drones For Travel From A Real Drone User
Best Places to Fly a Drone in Europe | Best Day Trips from Barcelona
---
Resources for Planning Your Europe Trip
Recommended Europe Guide Books: Europe by Eurail: Touring Europe by Train
The Best Train Travel Maps: RailPass RailMap Europe: Icon illustrated Railway Atlas of Europe specifically designed for Eurail and Interrail pass holders

Discover Europe by train: Eurorail…Euro Rail…Euro fill-in-the-blank. Call European rail passes whatever you like, but if you're looking for the most European rail pass options, you've come to the right place.
Planning a road trip around Europe? Check out Auto Europe for competitive rates.
Search for Flights: Priceline or Skyscanner offers great deals to Europe.
Find Accommodation in Europe: Read reviews and check prices for hotels all over Europe at TripAdvisor or AirBnB. (Book today at AirBnB and get $40 off!)
Travel Insurance: We use Allianz for travel insurance and have since our first trip to Mexico in 2003. They've been there for us on our adventures – and many friends and readers – multiple times over! If you want to book with Allianz Travel Insurance, simply use this link to get their travel insurance!
Search for Tours and Trips in Europe we recommend:

Don't want to plan anything? Why not just book a full trip with TourRadar. Take a Europe holiday and enjoy history, adventure and food. Discover stunning Europe tour packages that will help you get the best fares ensuring a wonderful time while visiting the romantic Paris, ancient Greece or the serene Scandinavia. Discover cheap vacations, while enjoying premium services.
Take those tours your friends and family members will be jealous of. Click to see the top tours Viator has to offer in Europe. They offer great tours in all European cities.
G Adventures offers 109 different trips in Europe.
Disclosure: Special thanks to Eurail for providing with a pass to use during our summer travels in Europe. All opinions are 100% mine, as always. This post contains affiliate links, meaning we receive a small commission at no extra cost to you.