There are moments in our life where we seek more than just displacing ourselves on different soil found halfway across the world. When traveling, the need to explore the physical world is often met with eagerness, whereas the journey within ourselves is often forgotten or put off.
Climbing Mount Kilimanjaro requires the willingness to combine both and is essential when deciding to embark on this kind of trip. For this reason, we recommend reviewing everything you may need to know prior to leaving on what will probably be one of the most significant trips of your life.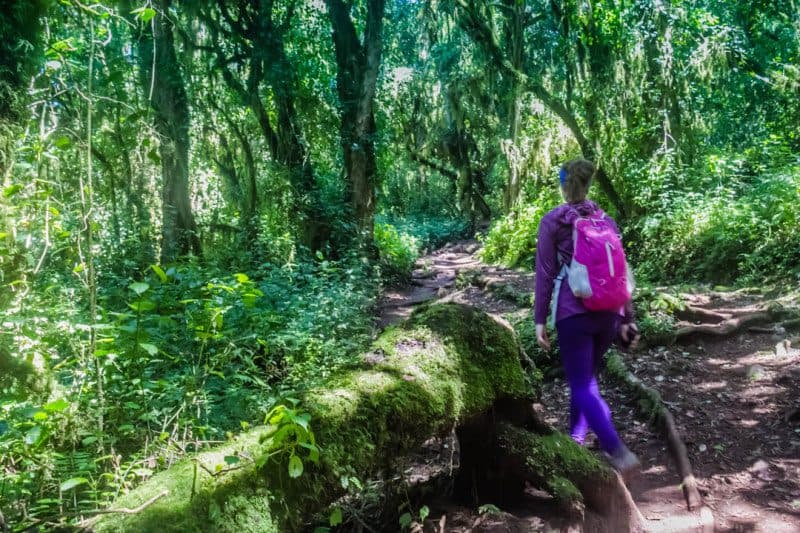 Climbing Mount Kilimanjaro – Why do it
Whether you're a seasoned traveler, or if you're looking for your next big adventure, there's nothing quite like considering a climb up Mount Kilimanjaro.
Located on the east coast of the African country of Tanzania, the mountain stands as the tallest summit on the entire continent of Africa. Mount Kilimanjaro is not for the faint of heart, but is also a testament of one's will and determination.
Measuring over 19,000ft high, the trek up the mountain is more than just a casual hike, it's a prime display to the wonders of nature as well as a reflection of human destruction.
It is estimated that within 20 years, global warming will have heated the earth so much that even at such high altitudes, the mountain's snow cap will disappear. If there was any time to climb the mountain, it's now.
Best Time to Climb Mount Kilimanjaro
The best time to travel and make your way up Mount Kilimanjaro is during the months of December through February. During this period the mountain is both at its warmest and cleanest, allowing you to camp with relative ease.
However, this period is also known for being muddy, making the climb a bit more difficult. The months between July and September are dryer, but are also cooler so be sure to pack extra layers of warmer clothing with you prior to your trip.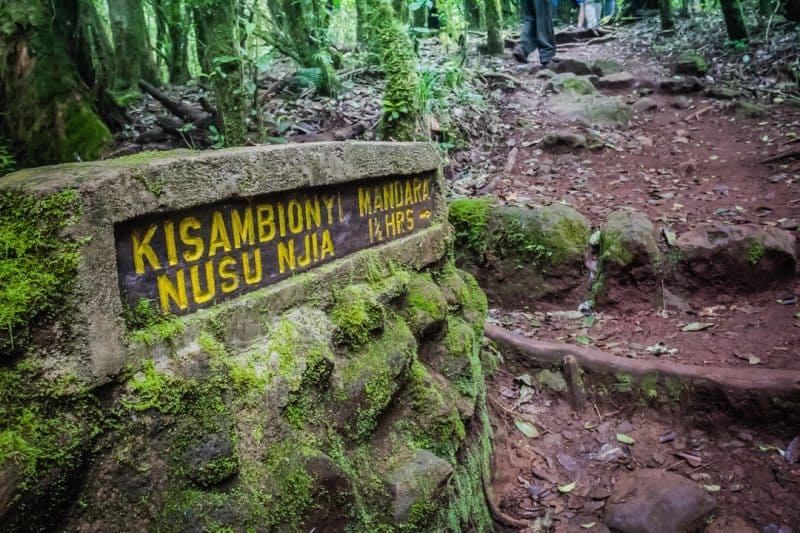 Choose A Route
The time it takes to climb up the mountain can range between 6 to 9 days and is dependent on a variety of factors. The most popular route, known as Lemosho, typically takes approximately 8 days and gradually eases climbers through the altitude change. This route is also known for its spectacular scenery.
Whatever route you decide to take, all of them lead to the summit, or otherwise known as Uhuru Peak. It is cautioned that the more popular the route, the more people will naturally be there so plan accord to your needs and wants from the trips.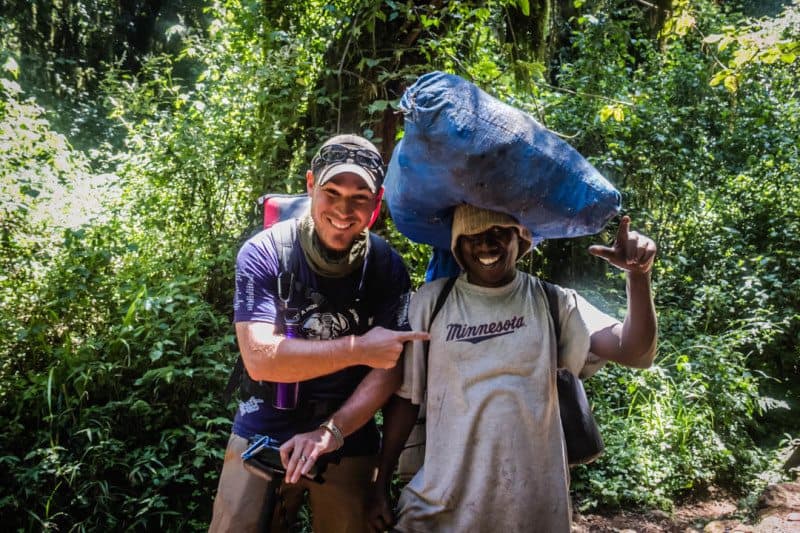 Who to Climb Mount Kilimanjaro With?
It is highly inadvisable to make the trek up the summit by yourself. Though there are folks who solo climb, they are a select few who are professional and experienced climbers. With that said, we strongly encourages you to seek out professional tour companies and guides who will help you along your way to the top.
When researching be sure to ask the company about their climb procedures, how knowledgeable their staff is and what kind of itinerary they follow. Make sure to ask about meals, how much weight their porters can (and are meant) to carry and if they offer additional support or guides should you think you would need it.
Pro Tip: Remember to tip your porters, who'll be carrying you stuff, guiding you and cooking your meals for the entire duration of you way up!
In addition to the tour company, make sure that the people you're climbing the mountain with are those who you want there. This is a trying experience, which may lead to shorter tempers and quicker outbursts, but will equally bond you with these people for the rest of your lives.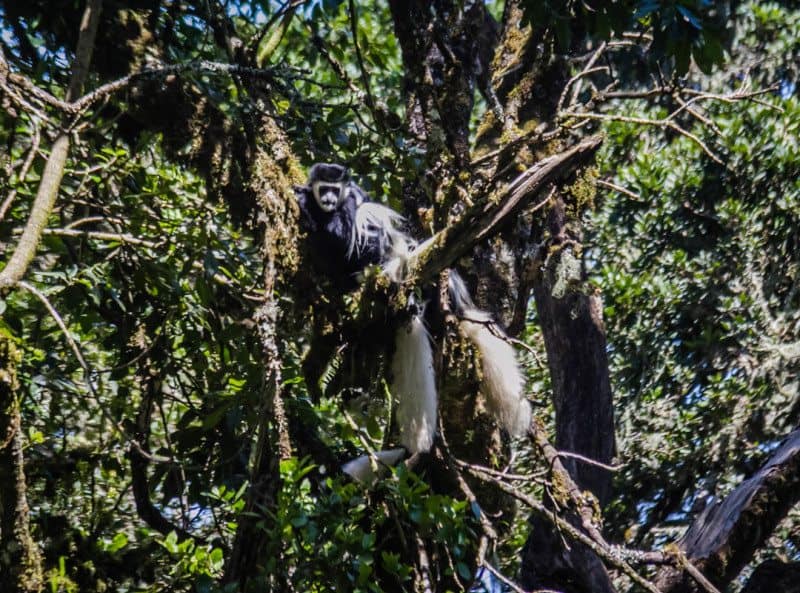 What to Bring
Depending on the tour company, some may be able to outfit you with gear prior to your trip. We suggest packing in layers as the change of altitude will ultimately affect the weather you may encounter. Make sure not to pack any cotton clothing, as the fabric isn't ideal when exerting yourself or sweating through it.
Prior to your trip, make sure to break in your hiking boots as blisters will happen. Sleeping bags should also be well insulated and able to withstand below-freezing temperatures easily. For added comfort, invest in a lightweight inflatable sleeping pad.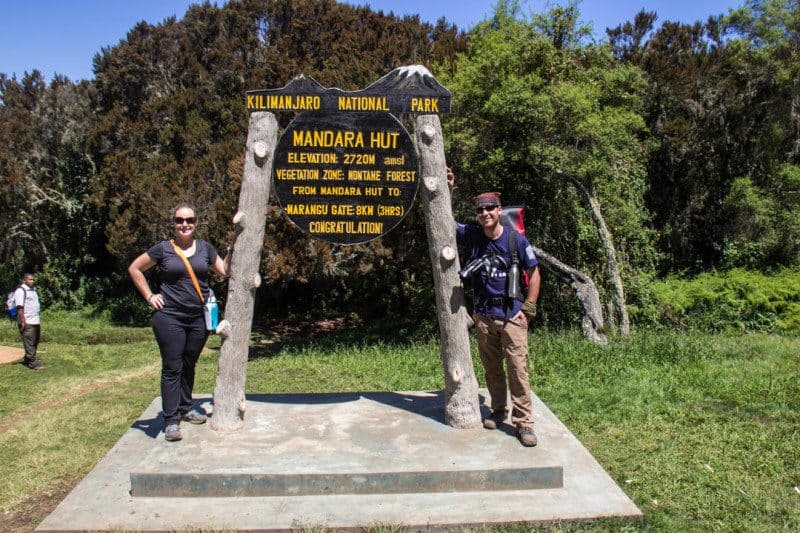 Final Thoughts
Though you don't need to be in the best physical shape of your life, if you have any medical conditions or are not used to regular exercise, this climb will be challenging for you. If you can, and in preparation for the trip, try to move around and build up your endurance prior to your departure. You'll thank yourself later.
Alternatively, if you are short on time or fitness and you still want to experience part of the climb, opt for a day trip hike to Mount Kilimanjaro base camp. You will encounter unique wildlife and surroundings that are rewarded with beautiful views of Mount Kilimanjaro once you reach the base camp.
More on Tanzania:
Did you like this story? Share it!