One of the biggest things we were looking forward to during our travels in Africa was the opportunity to take a Serengeti safari. This park is Tanzania's most beloved game reserve and the place people dream of when they conjure up thoughts of Africa.
As part of our overland trip through Africa, we were given the option for a 3-day safari that would involve stops at Lake Manyara, Ngorongoro Crater, and the Serengeti.
Going on safari in the Serengeti is one of the Top 100 Travel Adventures in the world. View the list and follow our mission to complete them.
Our time in the Serengeti totaled two long days of game driving. Each day we spent hours driving the various paths within the park in search of animals to photograph and observe.
The Serengeti safari trucks are required to stay on the beaten paths that run through the park to ensure the animals are not disturbed. While this can limit your chance of getting close to animals, it is the best practice when on safari.
Plan your own adventure in Africa with Oasis Overland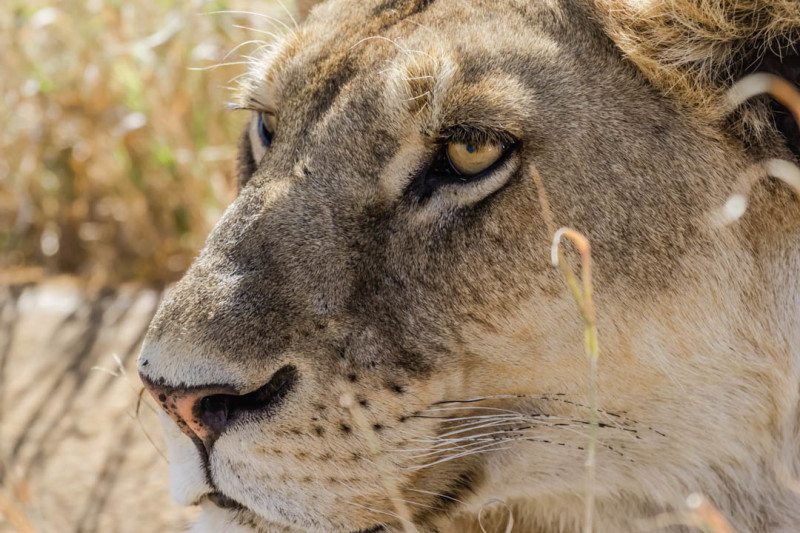 Serengeti Safari Moments
My favorite moment of our two days game driving came on the first day when we were cruising through an area with a couple of trees in close proximity to each other. We all looked closely as we approached the area and saw nothing.
Bummed out about it, we began looking in other directions hoping to see something.
In a moment, our driver stopped the safari truck. He had spotted something and was brimming from ear to ear. Excitedly, we all leaped up and began looking around as we waited for him to point it out.
Looking everywhere, we still weren't seeing it. It wasn't until I looked up that I realized the treasure he had found.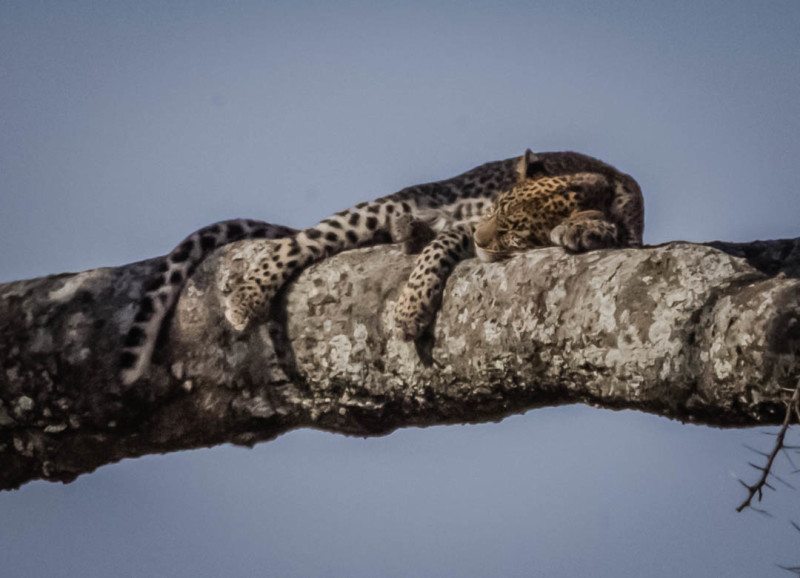 Sleeping just up in a tree, just a short distance from us, was a leopard. It would be the first and only Leopard we would see in Africa. I spent the better part of 30 minutes photographing him through the 100-400mm lens that I had fitted with a 2x extender and mounted on a tripod within the truck.
Even at 800mm, he was just in a range to capture and the photo quality is not impressive.
A word about the Serengeti safari guides– these guys are amazing. They love their jobs and MAN, do they have eagle eyes. We came upon groups of lions on so many occasions where we couldn't see them until one moved, yet the guide spotted them from a moving vehicle. It really is a mad skill that is fun to interact with while on safari.
Plan your own adventure in Africa with Oasis Overland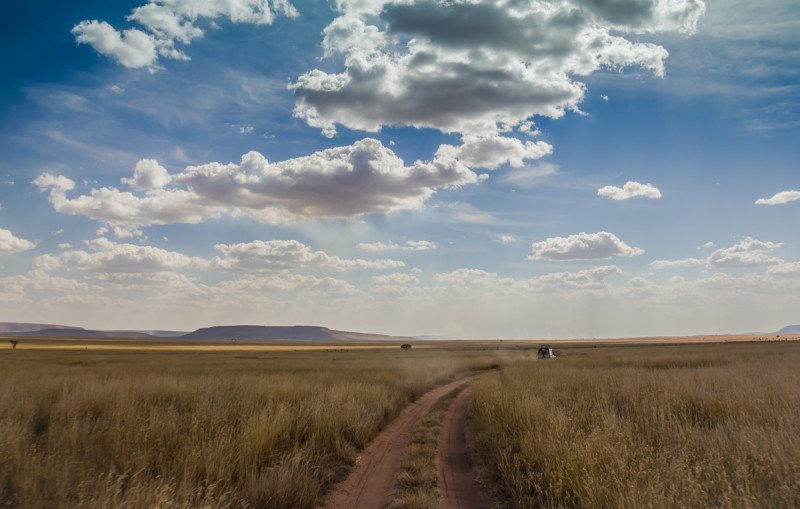 Camping in the Serengeti
In between the two days of Serengeti safari game driving, we camped in one of the very few campsites within the park. These campgrounds are not fenced, leaving you completely exposed to the Serengeti grasslands.
Simple rules of the campground gave us curfews and boundaries. While the sun was setting, a group of us wandered just to the end of the car park to capture some photos of the Acacia trees and were promptly followed by an armed ranger and asked to return to the campsite.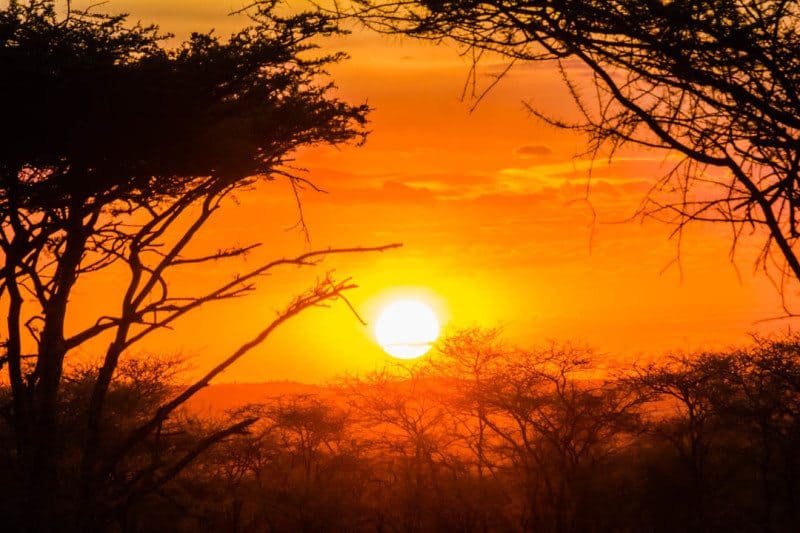 All meals were prepared and served from the confines of a barred building that was locked when there was nobody in it. This was to keep the animals from learning they could obtain food at the camp.
We were also instructed to serve and eat all of our meals from within this building and not leave any food or snacks in our tent overnight.
While in camp, we only saw rodent type animals while everyone was awake and loads of insects. The toilet block had toilets that flushed and sinks with running water. Some people even showered.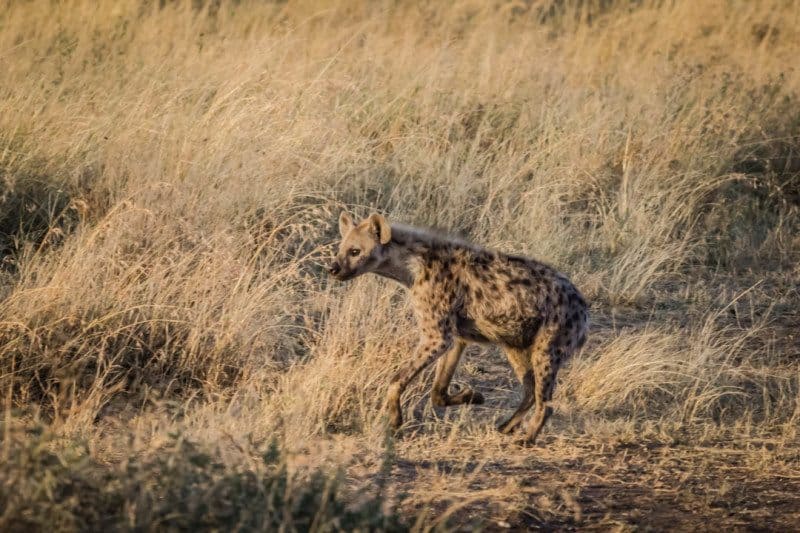 Despite the number of people that were camping there and the ease of the safari guides, nobody lingered too late that night. When the sun goes down in the Serengeti, the noises come alive and I think besides having been up at 4 am the previous morning, everyone was a little on edge with the location of the campsite.
David and I retired semi-early and it was a hair-raising night as we listened to hyena howls and zebra brays echoing through the campsite. When we woke in the morning, we discovered that some animals had urinated on several tents and the garbage cans that had been secured were ripped to shreds and spread throughout the campsite.
Needless to say, I didn't take my mid-night bathroom break that night!
---
Serengeti Safari Planning Guide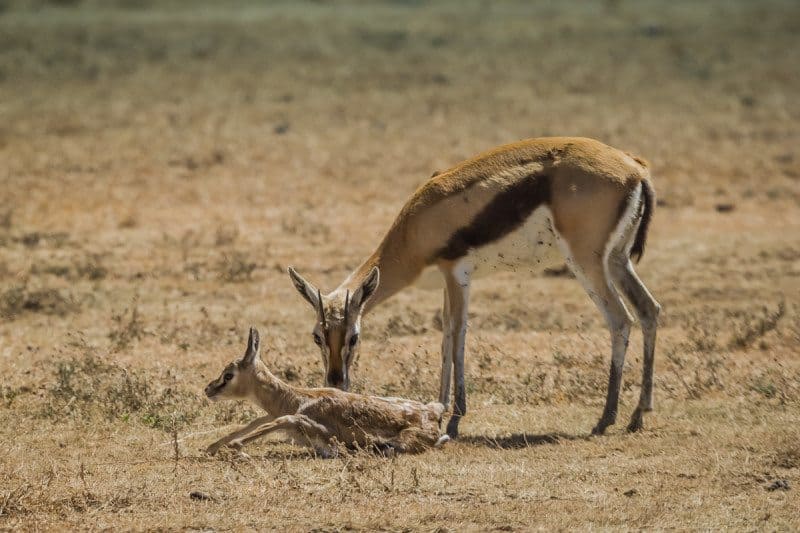 Facts About the Serengeti
The Serengeti is Tanzania's oldest and most popular national park and is famed for its annual migration when over 6 million hooves move across the open plains.
While the timing has to be perfect to experience this, even when the migration is quiet, the Serengeti offers one of the most scintillating game viewing opportunities in all of Africa.
The total size of the Serengeti National Park is 5,700 square miles. The location of the park is 208 miles from the small town of Arusha, stretching north to Kenya and bordering Lake Victoria to the West.
Plan your own adventure in Africa with Oasis Overland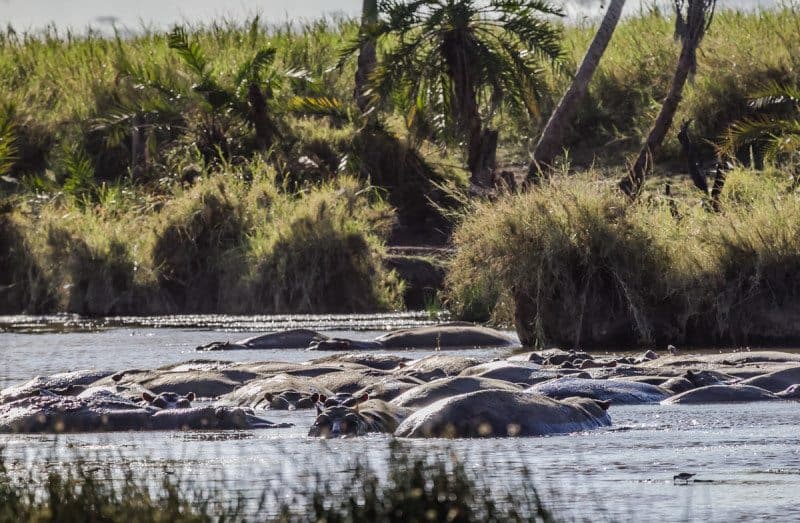 Getting to the Serengeti
The majority of visitors to the Serengeti will arrive by driving from Arusha and combining their trip with visits to the Ngorongoro Crater, which also has spectacular wildlife viewing.
For those with deeper pockets, it is possible to arrange charter flights from Arusha, Lake Manyara, and Mwanza directly to the entrance of the park where you can hire a safari guide and truck.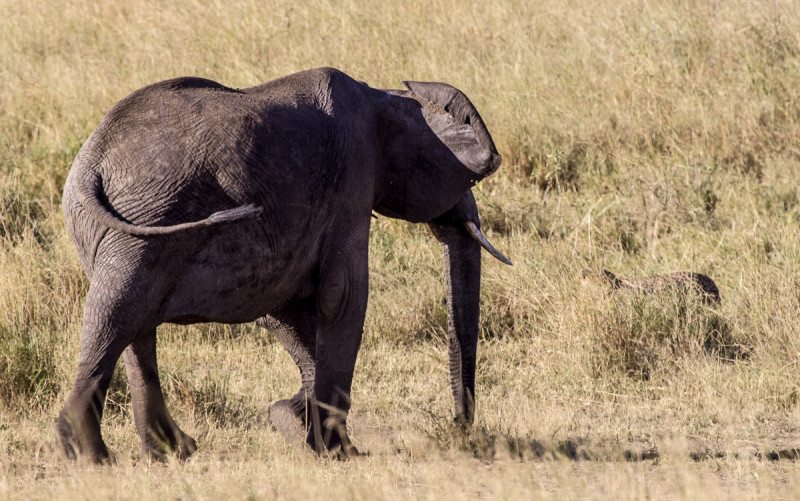 Things To Do in the Serengeti
The most popular activity is to go on a Serengeti safari, also known as a game drive. In addition to this, you can opt for a hot air balloon safari, walking safari or a visit to some Masai rock paintings.
You can also combine your time in the Serengeti with a safari through the Ngorongoro Crater, Olduvai Gorge, Ol Doinyo Lengai Volcano, and Lake Natron's flamingos.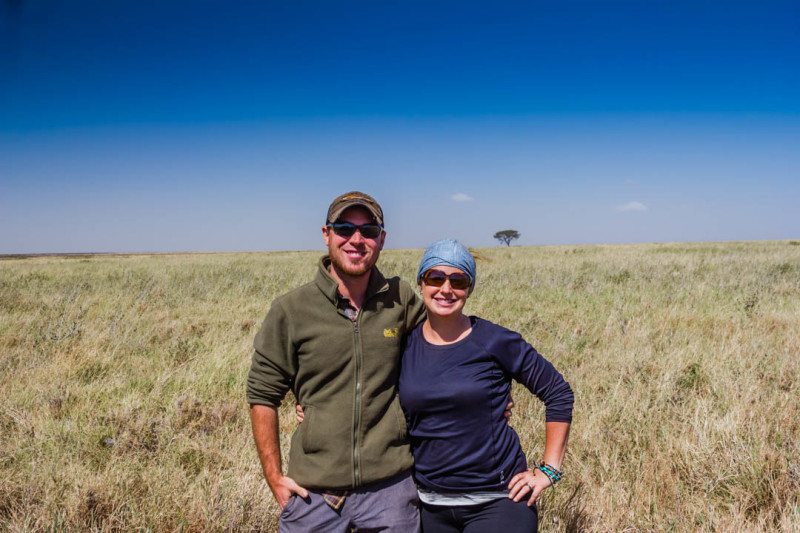 When To Visit the Serengeti
No matter what time of the year you choose to visit the Serengeti, you will likely have an enjoyable time. However, if you want to follow the Wildebeest migration you will want to visit between December and July.
If predators are your top priority for viewing than it is recommended to visit between June and October.
Our visit took place in August and we had beautiful weather. The herds of zebra, wildebeest, and buffalo were small though. We did catch sightings of elephants, a leopard, many lions prides, hyenas and hippos. Of course, the animal sightings are not limited to that though.
Plan your own adventure in Africa with Oasis Overland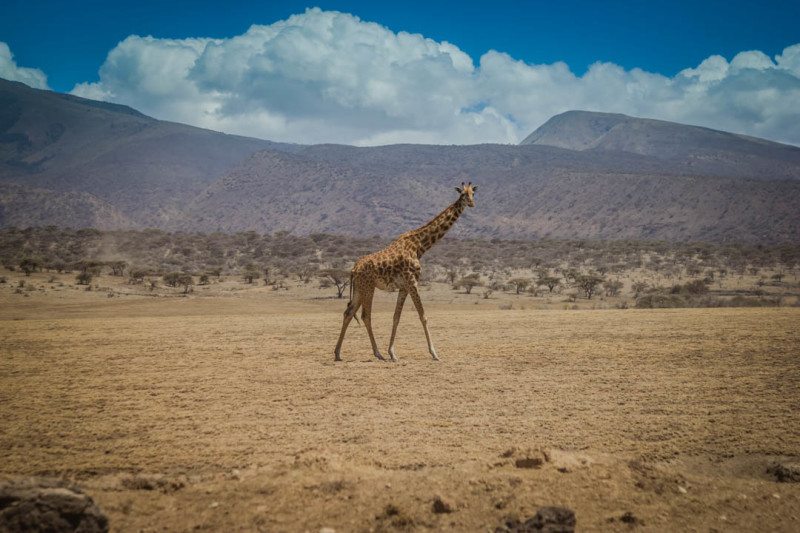 Where To Stay in the Serengeti
There are 4 lodges, 6 luxury camps and campsites scattered throughout the park. It really depends on the experience you are trying to have and what you feel comfortable doing in the wilds of Africa.
After already spending Oasis Overland, we opted for the most budget option and camped rustic in the Serengeti. There was a toilet block with running water and a covered building with bars on it to prepare meals.
Plan your own adventure in Africa with Oasis Overland
More on Tanzania:
Did you like this story? Share it!