Travel ignites some pretty amazing emotions in me and I'm pretty sure everyone that travels can relate to this. Why is it that we allow ourselves to become completely enamored by something as simple as a structure? For me, it is what that structure stands for and how it relates to my dreams that get me going.
We've all been there. Whether it's the Eiffel Tower, Great Wall of China, Statue of Liberty or in this case, the Sydney Opera House. Visiting Sydney for me was a lot like visiting Paris. I simply could not take my eyes off the Eiffel Tower while I was there and the Opera House in Sydney was no exception that rule.
Capturing a series of photos of the iconic landmark somehow completes me as a traveler. Who doesn't see that icon and know exactly what it is and where it is located? Nobody I know. We spent 5 days in Sydney and each day I made a point to find a different vantage point and take at least one photo of it.
Here's a collection of my favorite shots of the Sydney Opera House from our time spent in the city.
Related Article: 5 Things to do in Sydney on a Rainy Weekend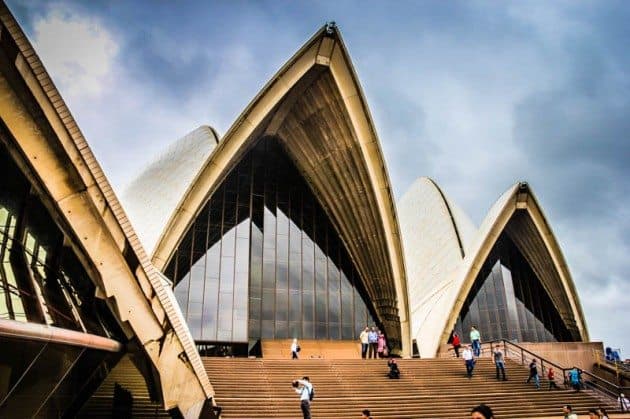 ~This is the first shot I took, up close and personal~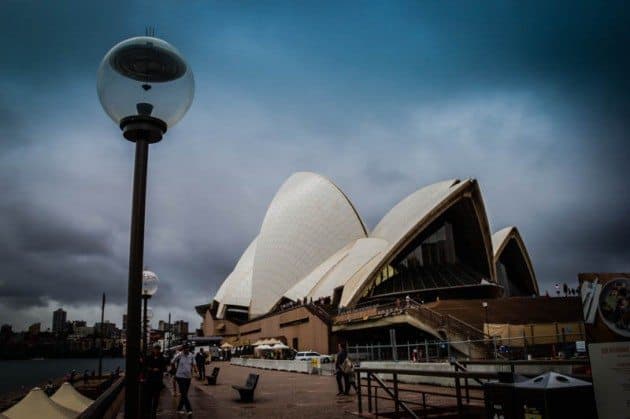 ~The rain rolled in leaving an opportunity for this dark shot as we made our way to shelter~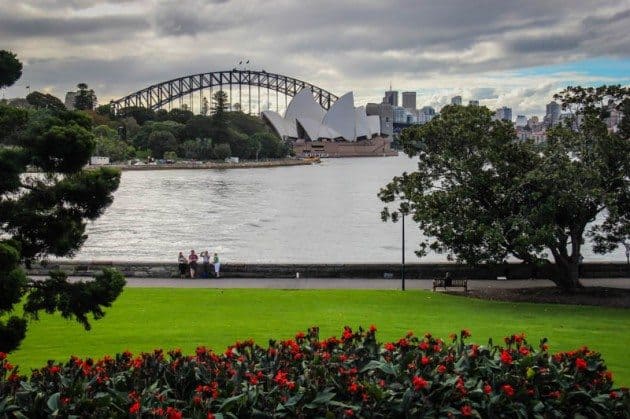 ~View from the Royal Botanical Gardens~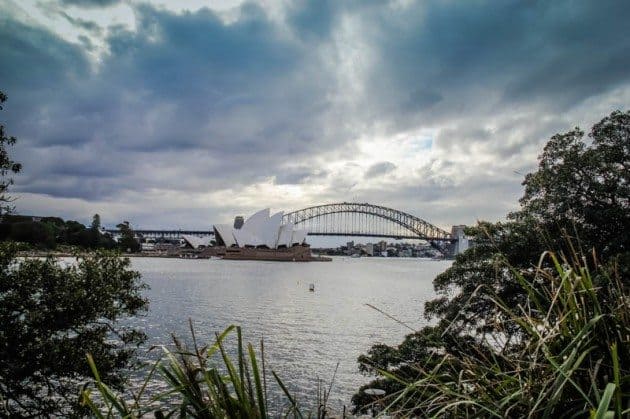 ~View from the opposite shoreline~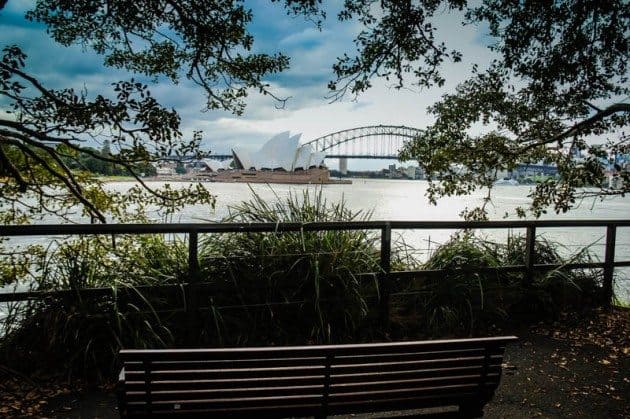 ~Stunning view to see from a park bench, no?~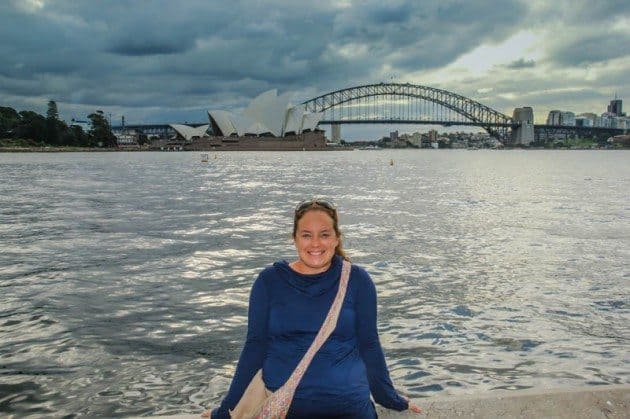 ~Can't miss out on being photographed with something famous!~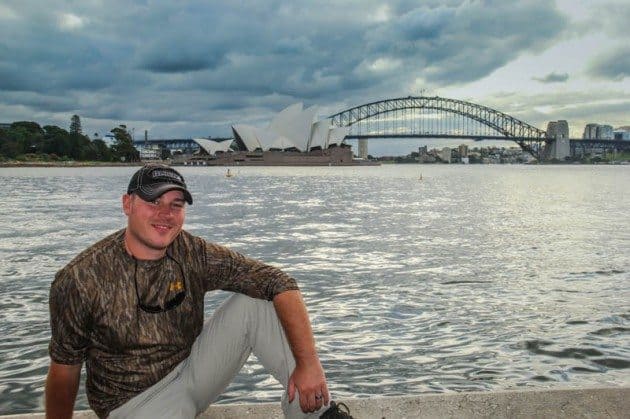 ~David even humored me for a couple of shots~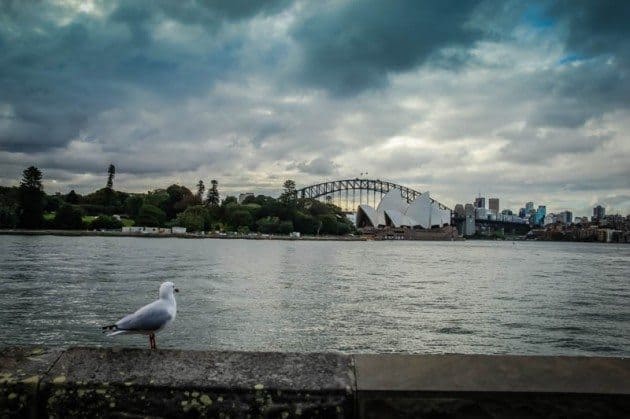 ~Even seagulls love the Opera House~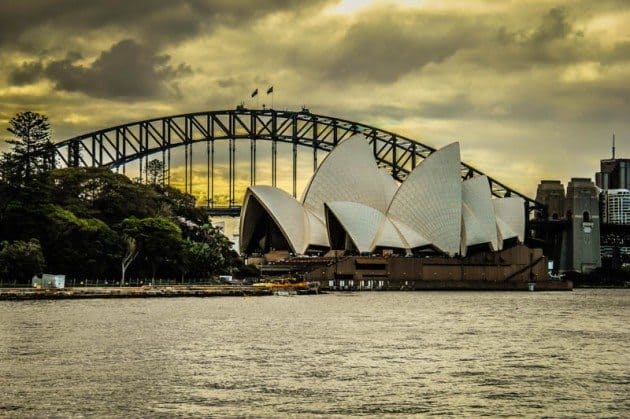 ~Stunning sunset~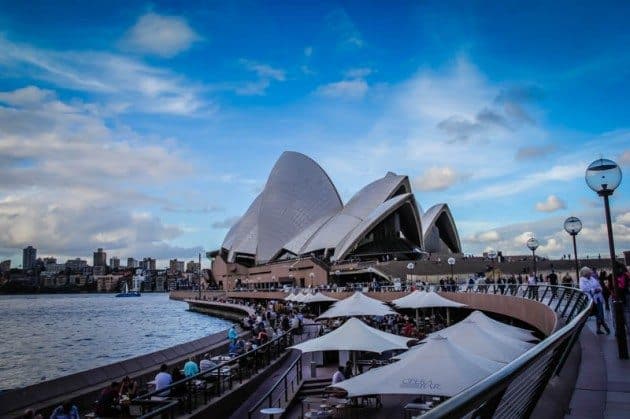 ~Clear skies on the second day~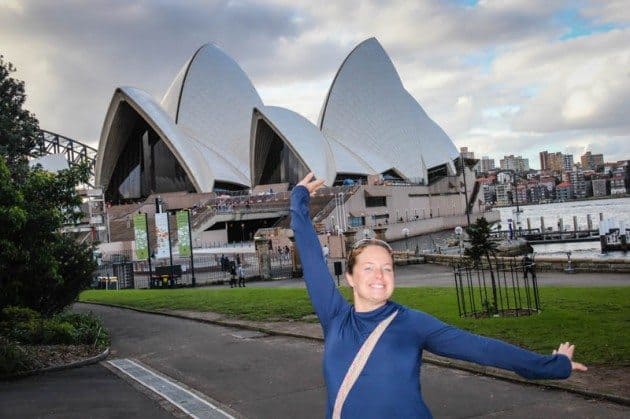 ~Couldn't resist being a little closer!~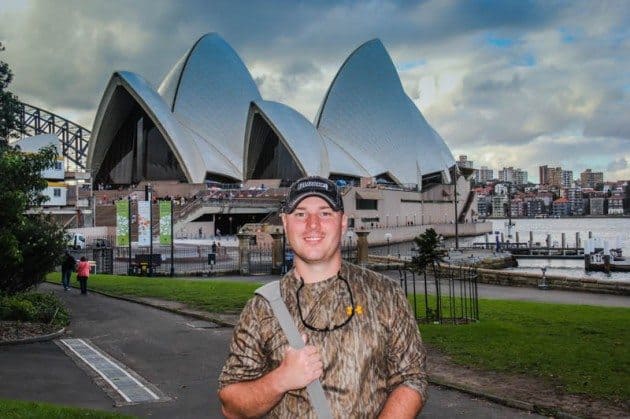 ~Humoring me again, what a good guy!~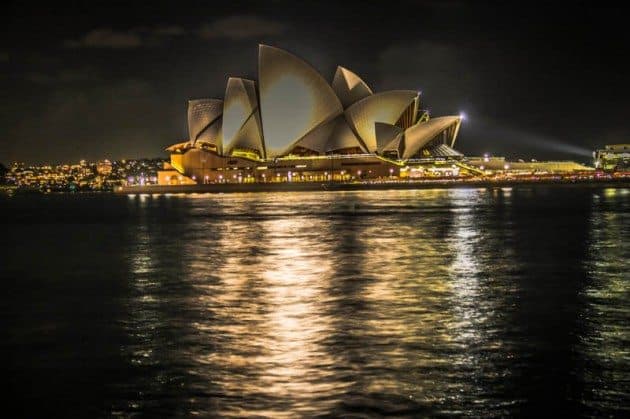 ~The Opera House by night is simply stunning~
So there you have it, a slightly embarrassing love affair with the ever so prominent icon, the Sydney Opera House.
Have you had a similar love affair on your travels?
Tell us about it!