The desert is a place of beauty, mystery, and wonder that captivates adventurers all around the World. These Sahara Desert pictures clearly show why it has been on my bucket list since I was 15 and now that I have been there, it still feels like it was all just a dream.
Our trip to the Sahara consisted of crossing the Atlas Mountains from Rabat, staying overnight in the Berber village of Midelt and then making the last push to the very edge of the desert at Merzouga in Morocco.
This location is roughly 50km from the border of Algeria and the desert provides a pretty stable border between the two countries.
We hopped on some camels and trekked over an hour into the sweltering hot sand before reaching a Berber camp where we played in the sand, watched the sunset, ate a traditional meal, sat at a campfire and slept under the stars.
This allowed us a very up close and personal experience with the wonder of the Sahara Desert and ample opportunities for me to capture photos of this amazing part of the World.
Despite my camera battery dying from the heat and being without a camera for most of the ride back to Merzouga the last day, the memories of this trip will be forever etched in my mind.
It is hard to explain to someone what it is like to be in the middle of an actual desert. By actual desert, I mean one with sand dunes the size of mountains and no sight of anything else but that sand insight.
Plan your own adventure in Morocco: 15 Day Morocco Encompassed
So I have put together a collection of some of my best Sahara Desert photos from our time spent in the desert. Looking at them, I can see that it is amazing, as you will too, but they really don't communicate the true power and awe-inspiring shock you get when you see it in person.
Regardless, I am excited to share a part of this experience with you.
I know some of you may look at these and just see sand but you need to look at them and see actually see them. Look at the way the dunes are shaped, how they change, how they move, how the light shines on them and then think about how that makes you feel.
Think of the power they hold and how mesmerizing it must have been for us to see this in person.
---
Sahara Desert Pictures: Let these Transport You to Morocco
---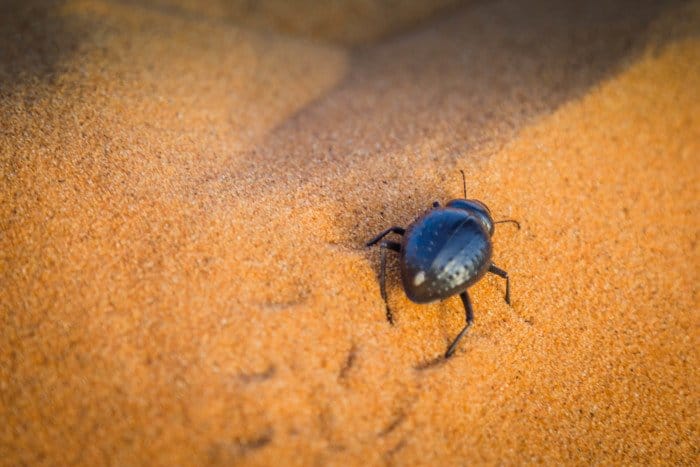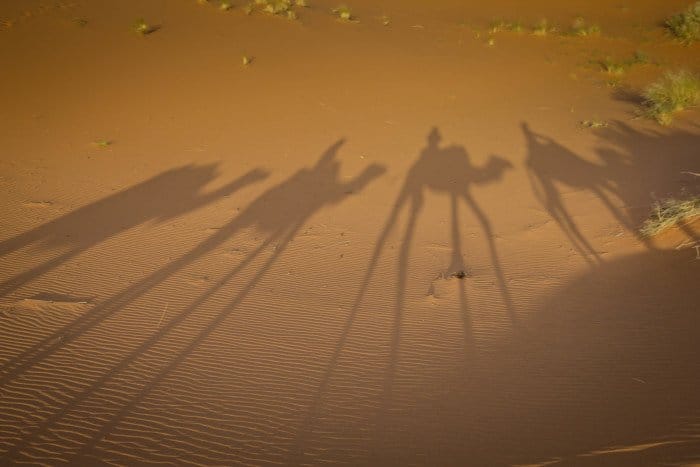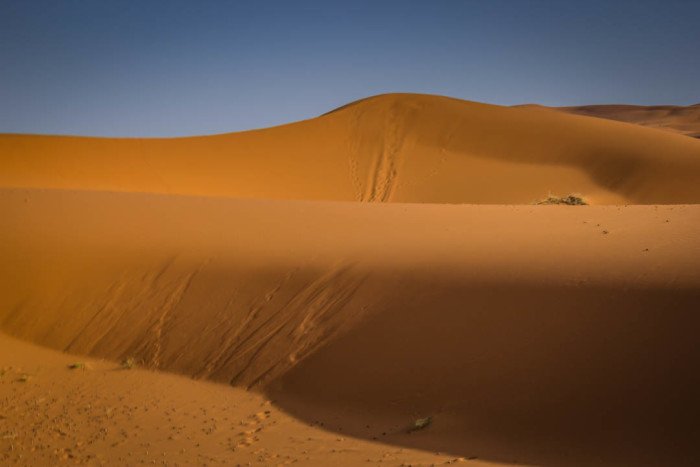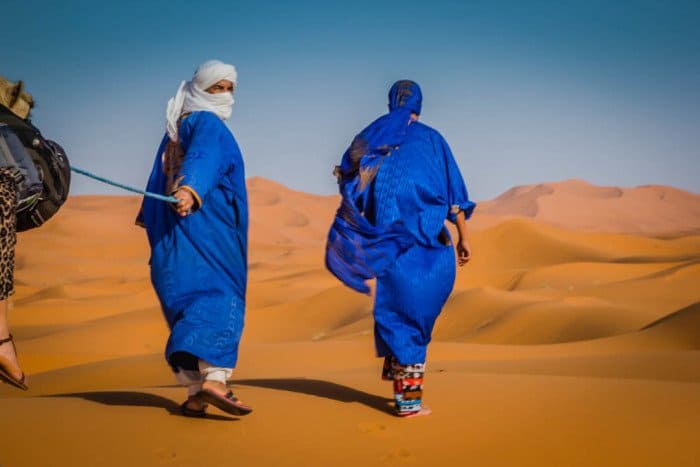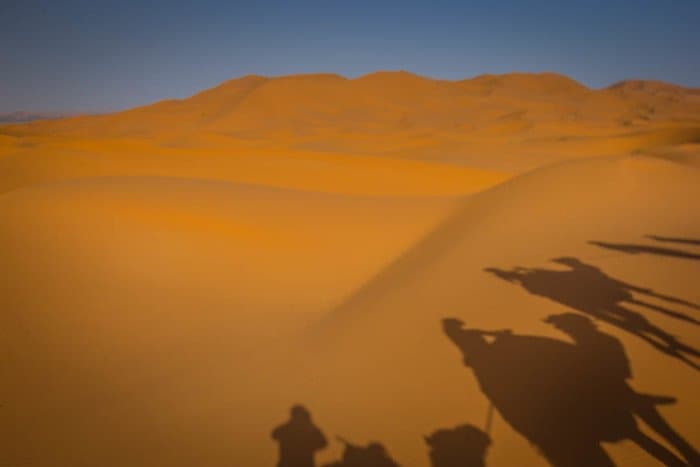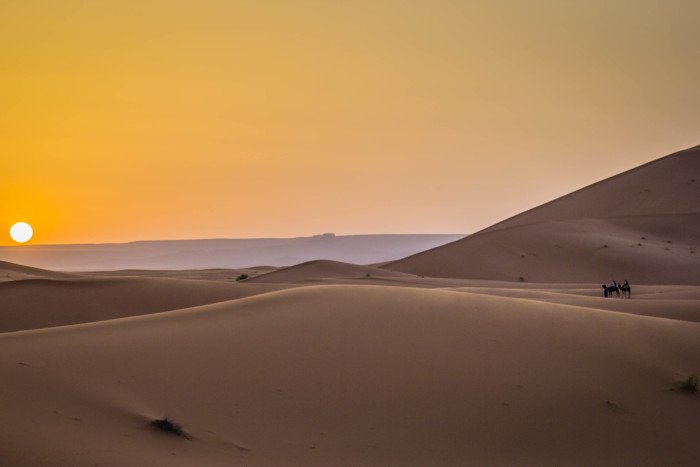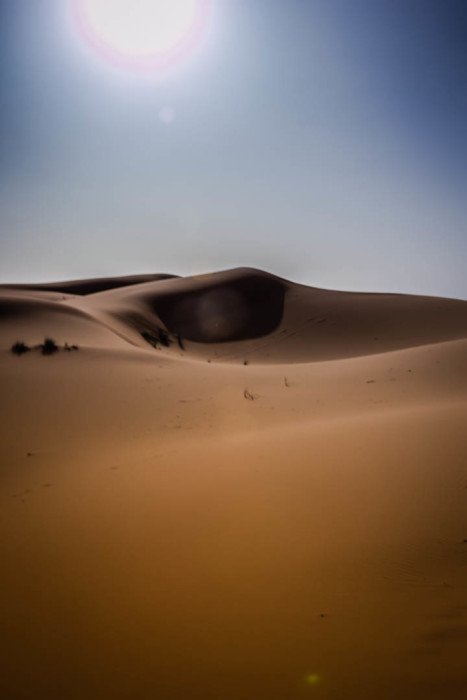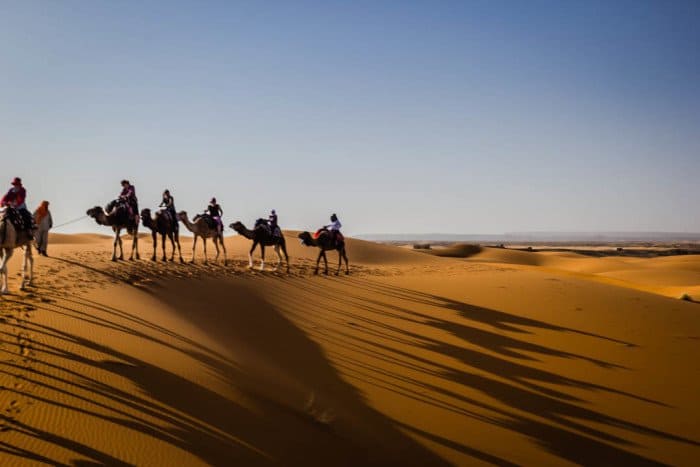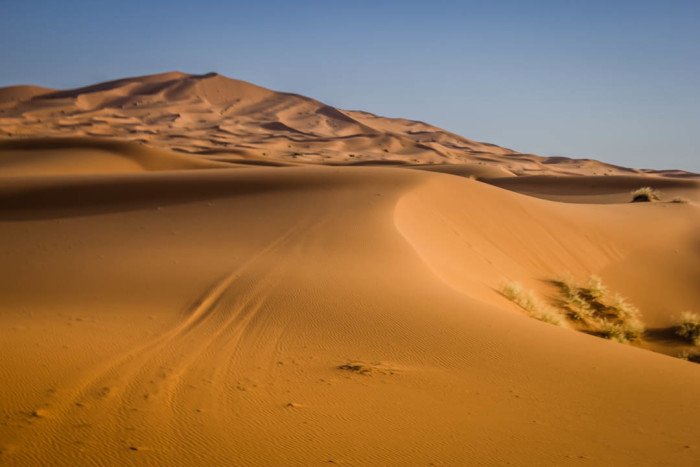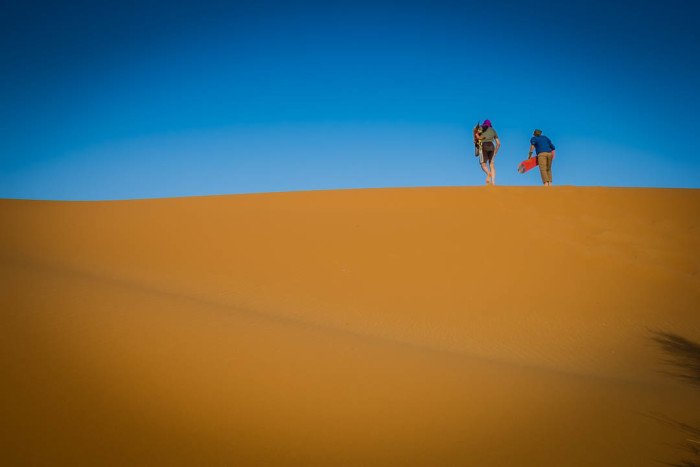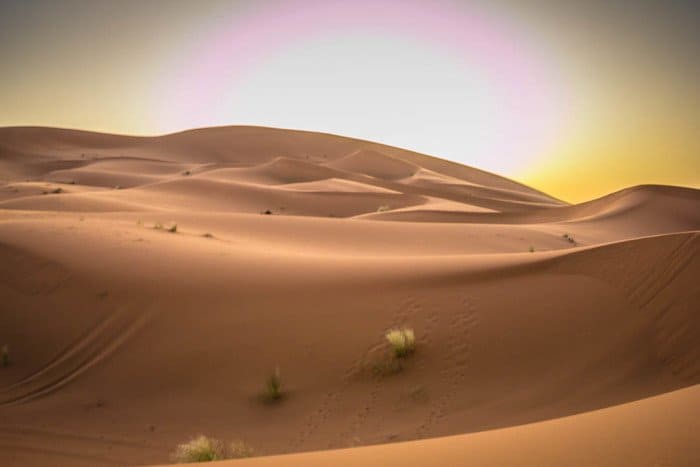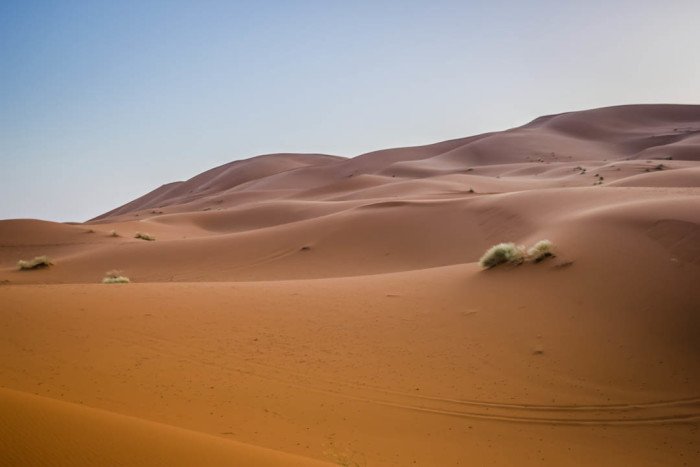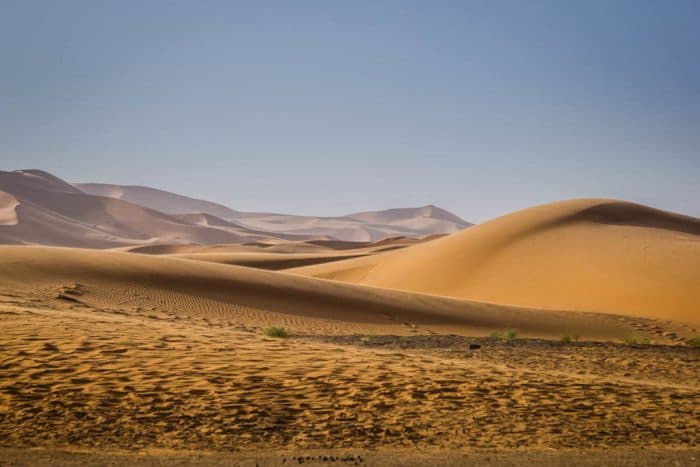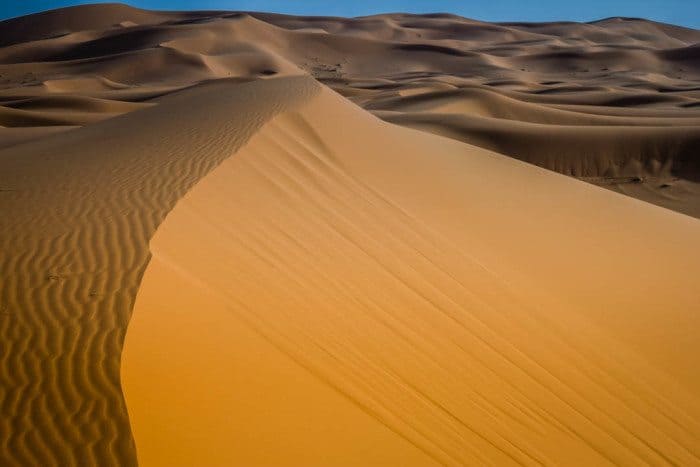 ---
Welcome back and I hope the Sahara Desert pictures have inspired you to add Morocco and the Sahara Desert to your bucket list.
If you liked our photos and are interested in travel photography, be sure to check out our Ultimate Travel Photography Gear List.
All photos created and owned by Divergent Travelers. These photos are not available for stock use and are protected by copyright. You must hold a license issued by us to use any of the photos found on this website.
---
More on Morocco:
Did you like this story? Share it!