Every big city seems to have a dark past tucked away in a corner. For Sydney, this is The Rocks district. It is made up of the original city center that was colonized by the British that first arrived on the coast in 1788. The area is known for its dark past as it was built specifically for the convicts being sent over from Britain.
Yes, you read that right, convicts from Britain. If you messed up in Britain, you were put on a boat and sailed to a far off place to pay your penance. People were sent to Australia for crimes as petty as stealing a loaf of bread or perhaps some spare change. Very rarely were the convicts there for extreme crimes as their lives were usually ended on the guillotine.
This fact makes the area insanely interesting and a great breeding ground for many types of stories. We decided that a wander on our own wouldn't quite give us the atmosphere we were looking for so we joined up with Justine, owner and tour guide with I'm Free Walking Tours for her night tour of The Rocks.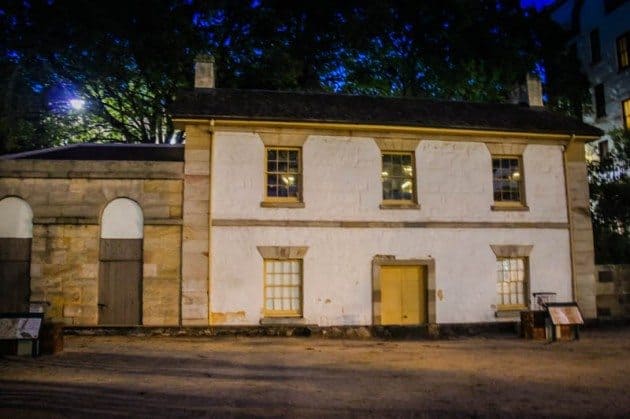 ~*~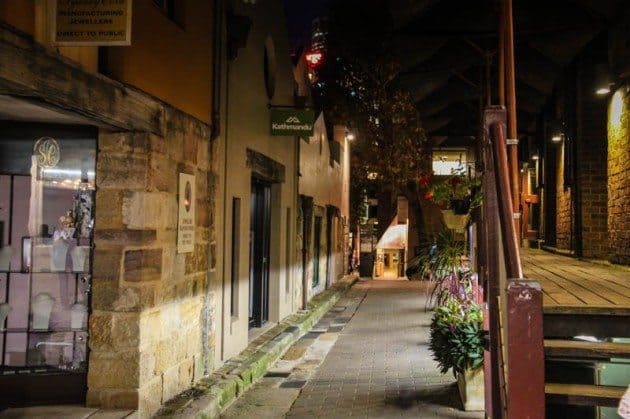 ~*~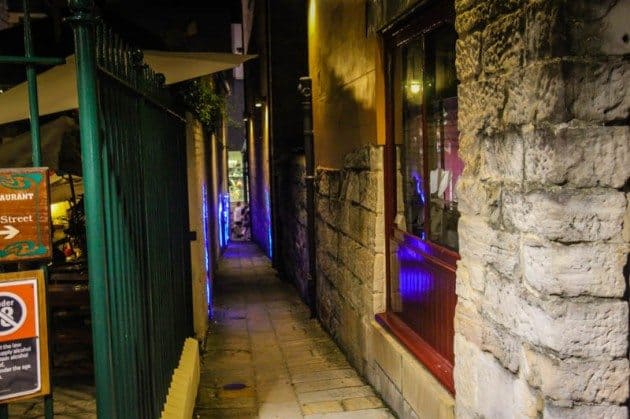 Justine started us at the famous Cadman's cottage, the home of the man that guarded the port. Today his house sits a ways inland, but when the colony was first established, it sat right on the water. From there we spent a solid hour and a half touring the most famous and not so famous areas of The Rocks district.
She told us the history, shared the stories of how it grew and then declined. She also told us personal stories about some of the men and women that lived in this district which gave fascinating insight into what it was like for these people to arrive in a new land. We were not spared the gruesome stories of murders, lynchings and ghosts that accompany the area either.
Lastly, we were told of the efforts to preserve the area, how it was almost demolished to build high rise apartments and then how it became a protected area of Sydney. The area has a lot of charm and most of the buildings are preserved in their original appearances.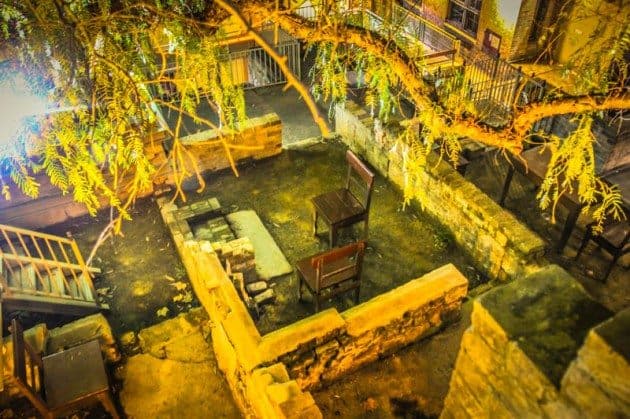 ~*~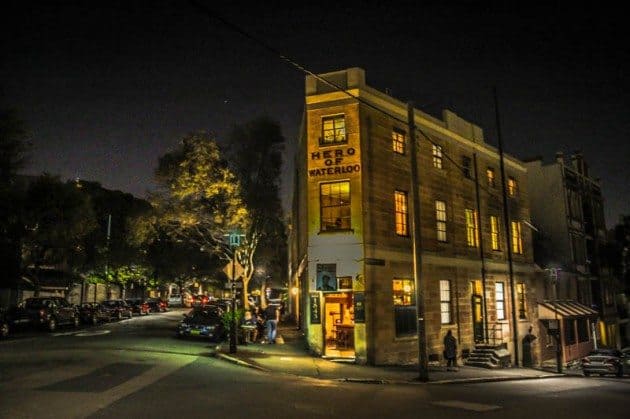 ~*~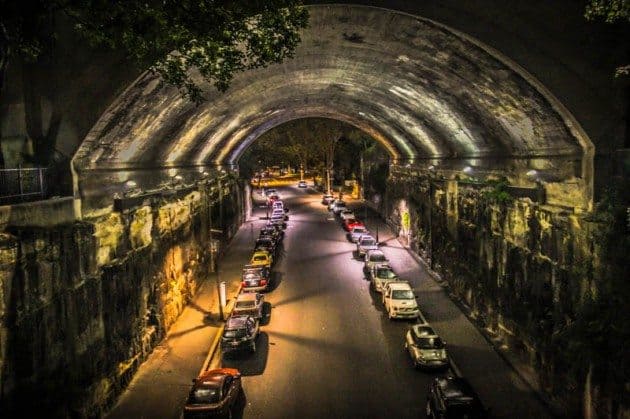 Today the streets are lined with designer stores, pubs and burger joints but if you take a closer look, you can see they all sit within the original buildings. Most of the interiors of each shop have original floors and woodwork. They have that smell that tells you a story of that building while you browse the displays of the shop.
Truly a place you have to see and feel to get a true experience. Plus you can't beat the fantastic stories and night views of the Sydney Harbor during your tour.