The latest backpack review has us looking at the Osprey Porter 65. After the Eagle Creek Loche was a miserable failure, we jumped on the computer almost instantaneously and searched out something else for David to try.
When looking at the Osprey Porter 65, we took into consideration the things we didn't like about the Loche, we tried to find things that were different from that bag.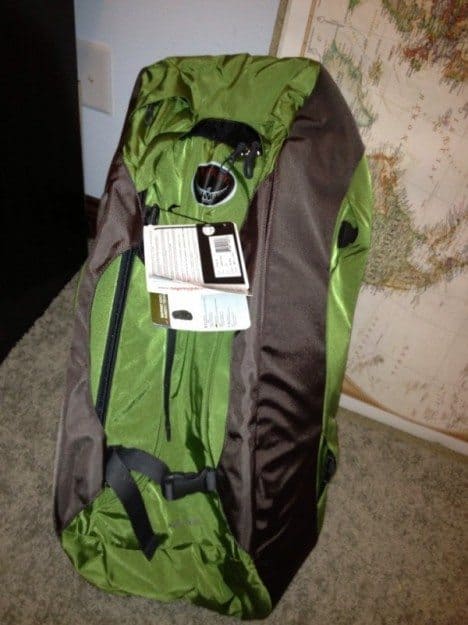 Much like the Loche, the Osprey Porter 65 is attractive to look at. Who doesn't like a green bag? The main compartment is HUGE on this bag. It is literally a duffle bag with a harness attached to it and made to look like a backpack.
It says that it is a 65-liter bag, but I believe you could put more in there. We couldn't believe the space when we opened it.
The Osprey Porter 65 also has small mesh pockets to store smaller items inside the bag and one hide-a-way pocket for valuables. Not a lot of options for strapping the bag loads down, but there were 4 exterior hooks for tying shoes, etc too.
Like the other bag, the harness also zipped up on the Osprey Porter 65. When he put the bag on empty he fell in love with it almost immediately. He said the straps are a huge improvement from the Loche. So that was a good start.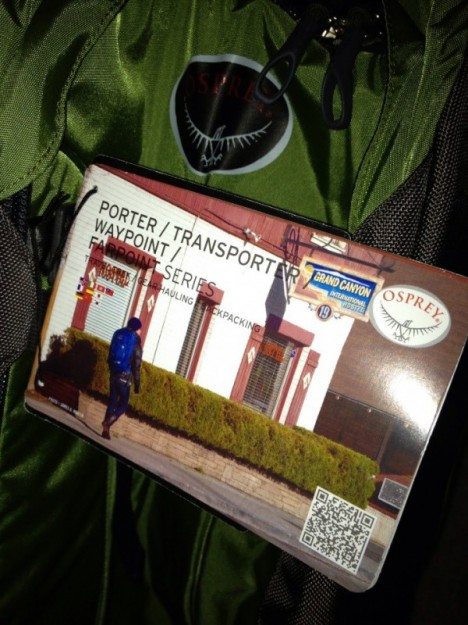 So we loaded the Osprey Porter 65 down with some stuff- not necessarily heavy stuff, but filled it up to see how it looked and felt when full. He still liked the way it felt.
He wasn't nuts about the hip straps as they had no padding, just a nylon strap that buckled around the waist. He didn't make a big deal about it, but I noted he wasn't crazy about that part.
After seeing it on him, I wasn't 100% sure we should stop at the Osprey Porter 65, although a nice bag, it just didn't seem right to me. Not sure what it was about it, but I decided to order another bag to try and compare to it.
When that other bag came in, we loaded down both bags with actual weight, not just fluff. What a difference this made, he all of a sudden hated the bag. No kidding!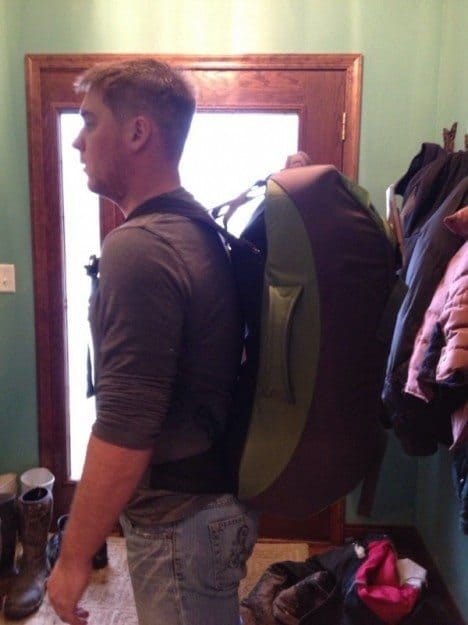 Osprey Porter 65 – Yay or Nay?
His biggest complaint was the hip belt and lack of support for his back in the Osprey Porter 65 backpack. Although we were able to adjust the balance load so it 'looked' okay, it was killing his back and the chinsey hip strap did nothing to support his shoulders once the weight was added to the bag.
Crises averted- that was a close one. The Osprey Porter 65 backpack is not the backpack for David.
Would you like to try this bag out for yourself?
Check out the Osprey Porter 65 Travel Duffle here.
More on Travel Gear:
Did you like this story? Share it!