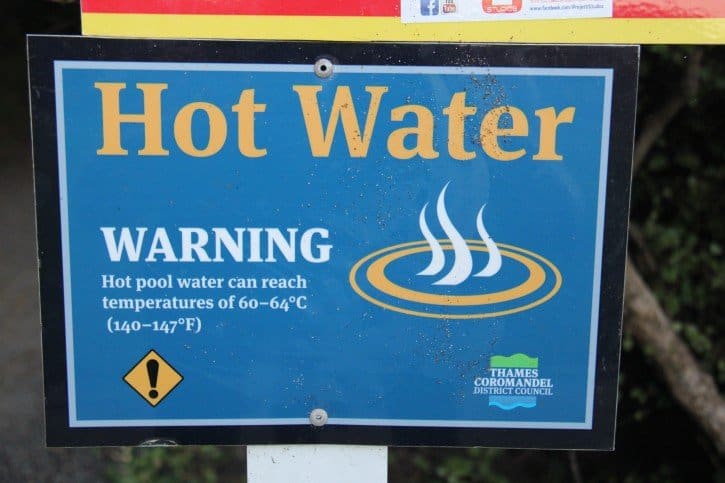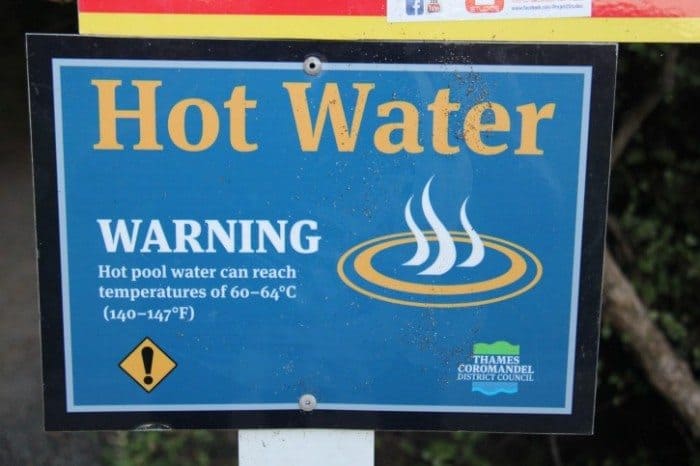 Located on The Coromandel is a sweet little spot called Hot Water Beach. It is frequently named as one of the Top 10 Beaches in the World by Lonely Planet and it is not hard to see why.
There are 3 car parks at Hot Water Beach that will give you access to the beach, small town and several walkways around the area. The town features a nice campground if you choose to stay a few days and offer basic tent camping lots to private cabins. The facilities are clean and well maintained.
Don't leave home without: Lonely Planet New Zealand (Travel Guide)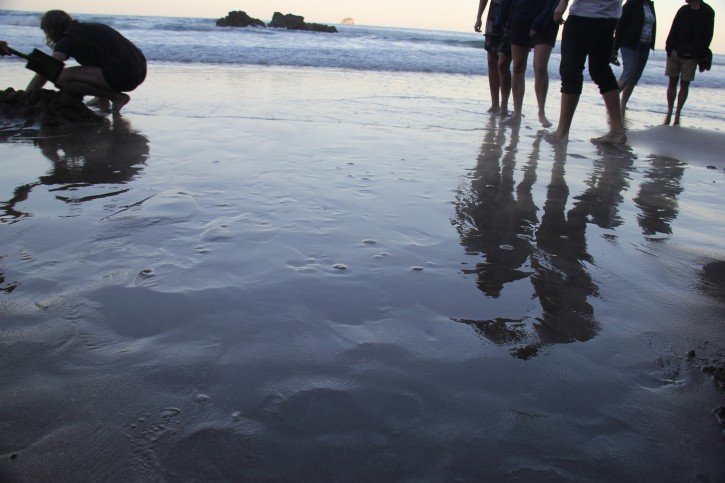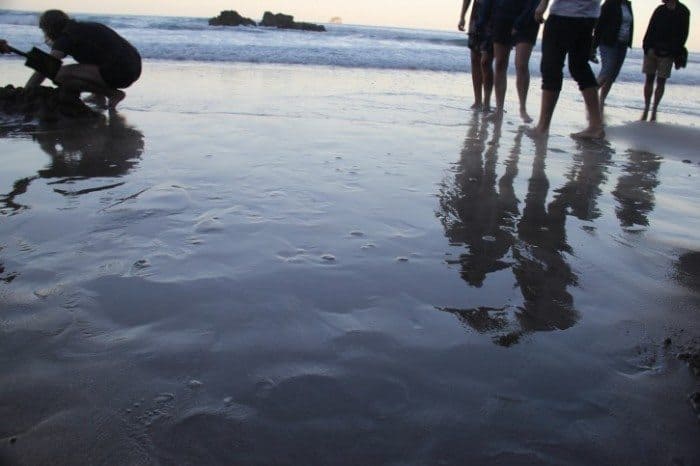 Hot Water Beach is only experienced for two hours on either side of low tide. During the summer the tide goes out around 8 PM and exposes the area near the rocks where the hot water comes up through the sand.
This phenomenon is best experienced by digging yourself a hot pool and letting the hot water come up and mix with the cold water from the ocean. Spades can be rented from the campground, local café or general store.
Be careful, the water coming up through the sand is really hot, 140F-147F. You can easily be scalded if you are not careful while digging or watching others dig. If digging and sitting in the sand is not for you, no worries, head on down to observe others and stick your feet in the sand near the hot areas. It is an amazing sensation to feel the heat come through the sand.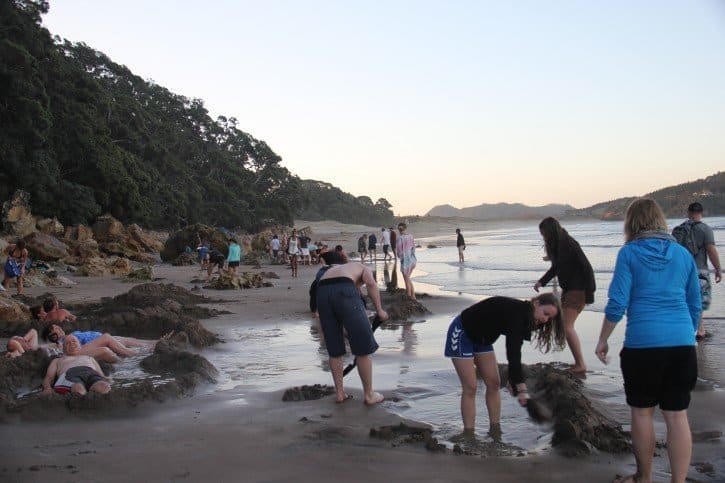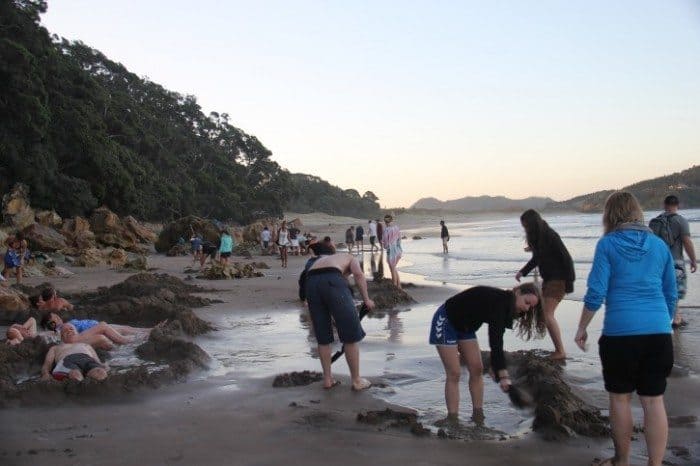 As time progresses you will actually get to see the sand start to bubble in places, like boiling water. At this point, the steam starts to rise and create a relaxing mist around the people that have dug hot pools and are lounging around on the beach.
Access is off State Highway 25 at Whenuakite. It's the only marked turnoff and directs you to Hot Water Beach, Cook's Beach and Cathedral Cove.
More on New Zealand:
Did you like this story? Share it!