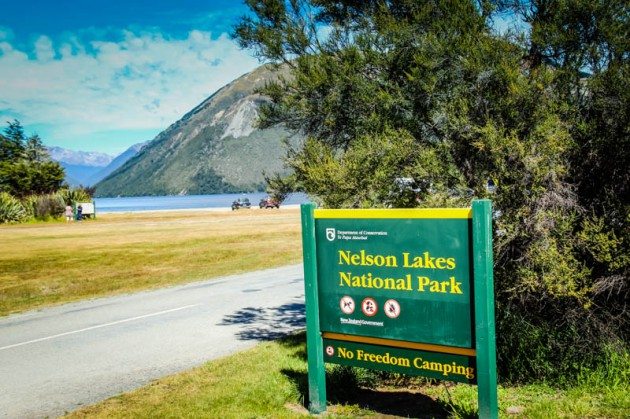 Anyone who is making their way towards Queenstown on the South Island should make a stop within the Nelson Lakes National Park at Lake Rotoiti. You will find the scenery here hard to match on many other stops. Sweeping mountain vistas look behind a beautiful, mirror blue lake. Complete with a wharf for photographing the perfect jump, it's worth a stop.
Lake Rotoiti is a mountain lake that is fed by the Travers River and is surrounded by an 82 meter deep Beech forest. If you fancy a hike, there are two hiking trails Lakehead East and Lakeside West that cover the circumference of the huge lake.
Don't leave home without: Lonely Planet New Zealand (Travel Guide)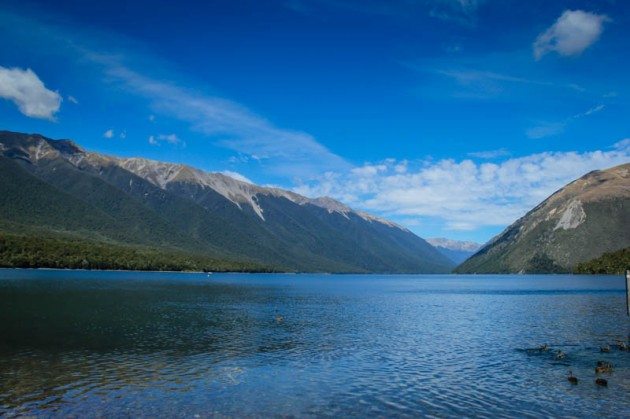 You won't find a sandy beach here, but the pebbles that line the shore are smooth and easy to sit a towel on for some sunbathing. The lake is also popular for trout fishing which can be done from the shore or wharf where you can also enjoy the resident duck population that waits for tourists to toss them some bread during their lunch stops.
The absolute best reason to stop here is to jump off the wharf, creating a crazy photo opportunity and some good laughs to friends and onlookers alike. Every aspect of the stop makes your time worthwhile and gives you another opportunity to take in the natural wonder of this beautiful country.
Lake Rotoiti is located with the Nelson Lakes National Park. The gateway to the park is St Arnaud, a 1-2 hour drive from Nelson or Blenheim.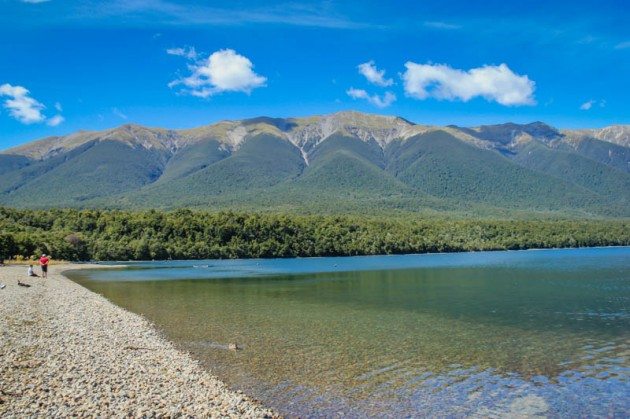 ~*~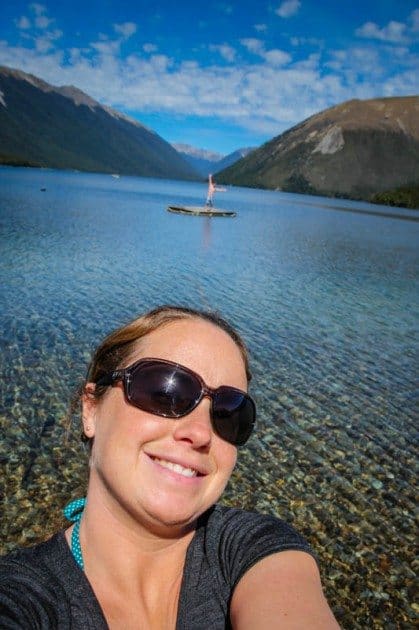 ~*~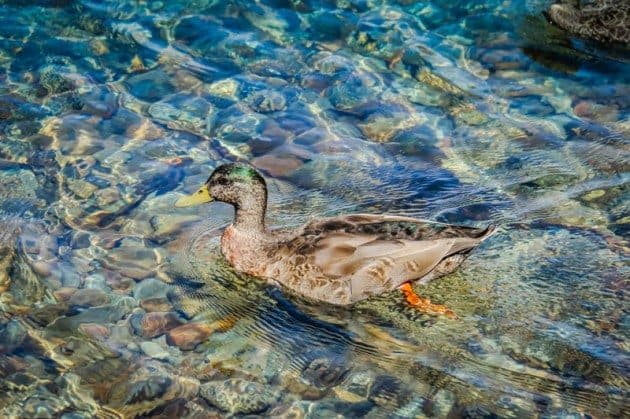 ~*~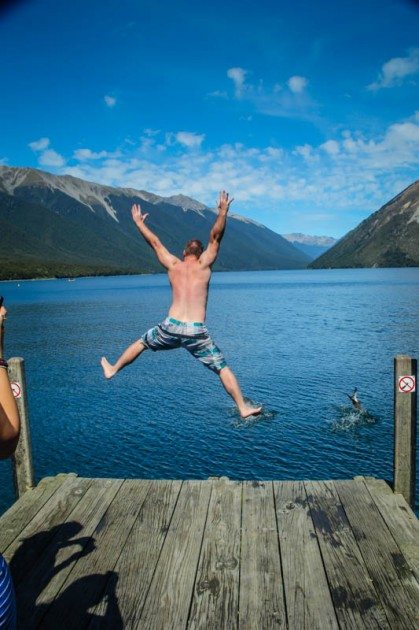 ~*~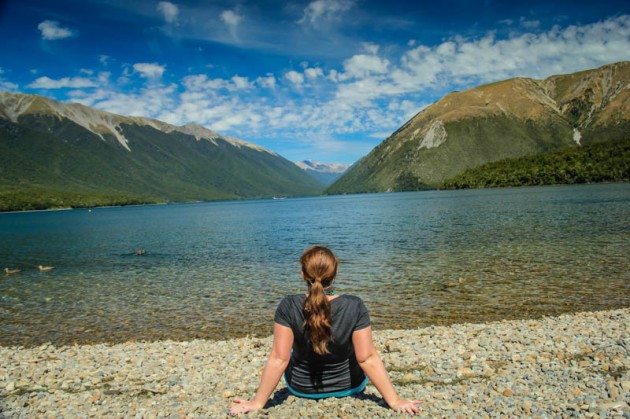 More on New Zealand:
Did you like this story? Share it!