We are no strangers to adventure these days. I can reflect back on my first time zip lining in Mexico and remember how intense it was at the time. Getting out of the comfort zone and trying something like that was an experience I will never forget. Since that moment we have found ourselves signing up for more and more adrenaline moments on our travels. We have come to love zip lining as a cheap and exciting way to get our fix. As funny as that sounds, it is one of the cheapest and readily available adventure activities that you can find around the World. Zip lining in Roatan rocks!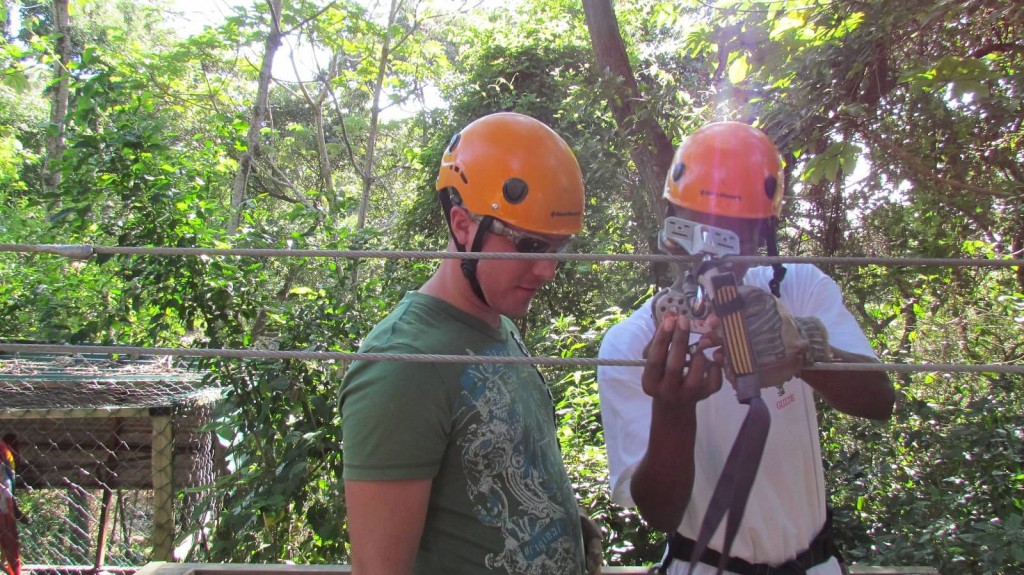 On our last visit to Honduras we were accompanied by 4 newbies to the adventure activities, as well as 3 people that had never left the USA before. We were determined to show them a good time in Honduras, so we signed the group up for a half day zip lining with South Shore Zip Line on beautiful Roatan. In my opinion, this is one of the best companies we have had the pleasure of zip lining with. The staff was professional and went to extra lengths to ensure everyone was properly trained and comfortable for their line tour.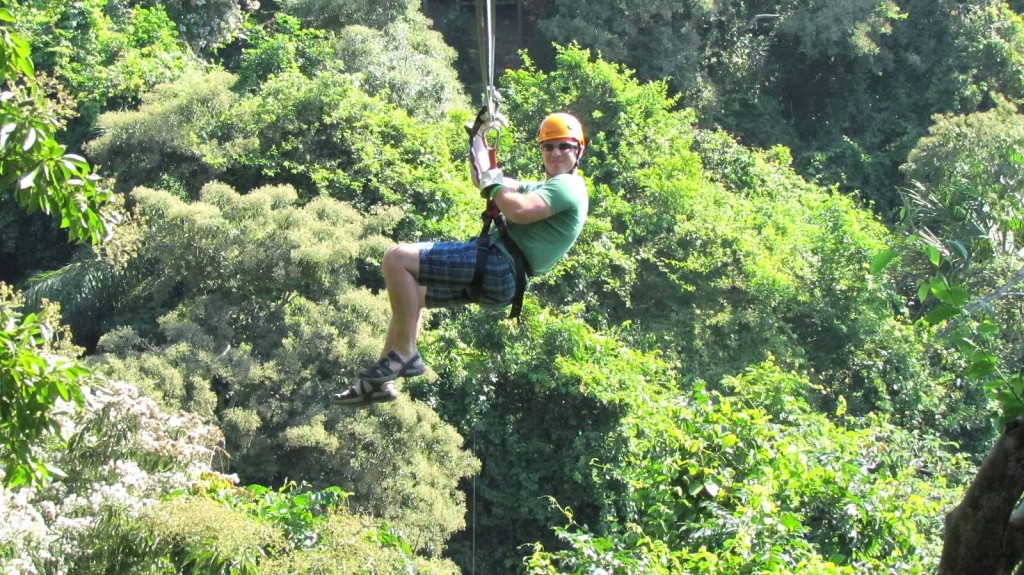 In addition to the awesome staff, the course at South Shore Zip Line was unmatched by any others that are available on Roatan. It offers 2 miles of zip lining setup with 16 platforms and 13 zip line cables. The longest line is 1300 feet and you will be at heights up to 100 feet off the ground and each tour lasts 60 to 90 minutes. All the while you are able to take in the views of the ocean and jungle that are around you. It really is a rush to zip line here.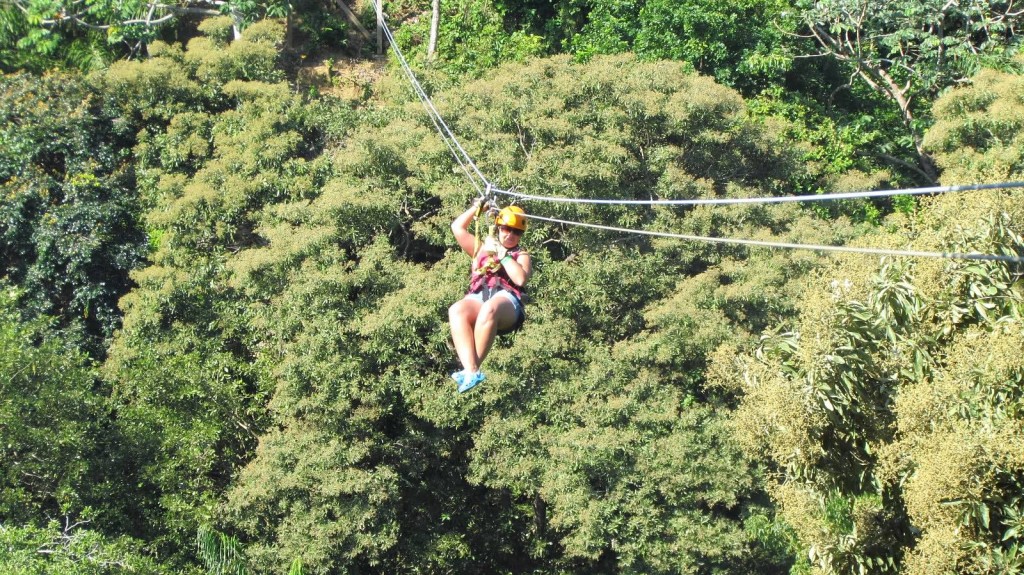 My heart always gets racing as I climb to the top of the first platform. It feeds that adrenaline junkie that seems to be growing within me. Unlike my first time doing this my legs weren't shaking and I made to attempt at hesitating before I jumped off the platform. we all made our way through the first couple lines and judging by the expression on our friends faces, they were thrilled. It wasn't long before a couple of them were working with the staff to perform upside down tricks for the group. Which of course they happily obliged.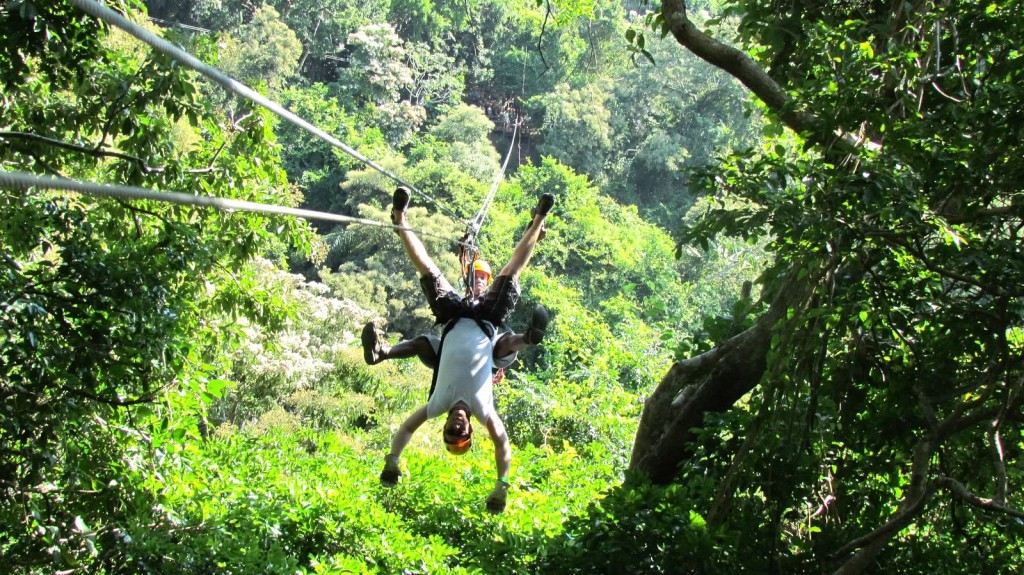 For me, it is the thrill of the adventure. The leaping off the platform at 100ft above the ground and trusting the harness you are hooked up to. Then taking that moment to breath as the wind whips through your hair and take a look at your surroundings. There are some beautiful places in this World and being able to experience some of them from that high up is something special.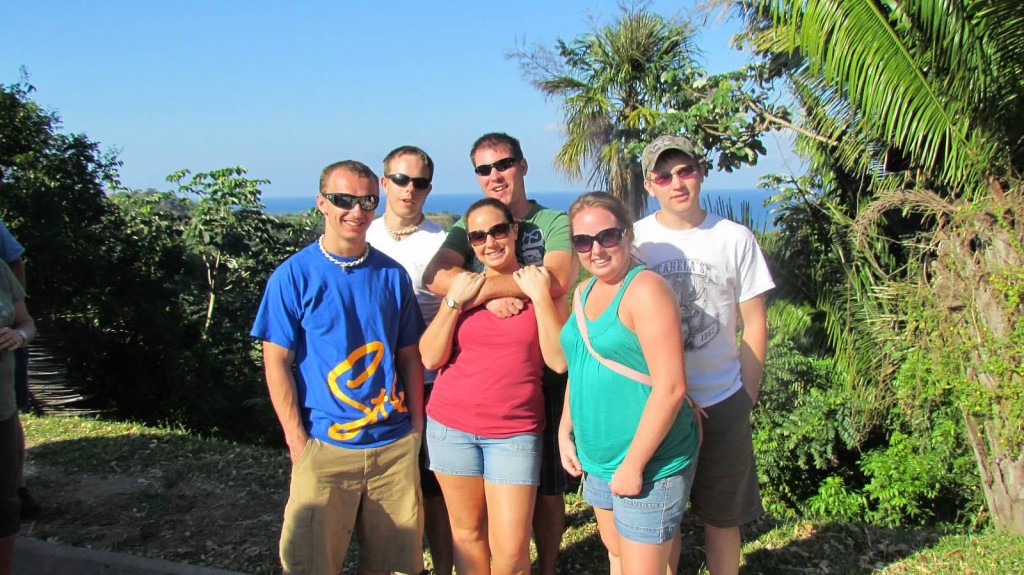 Where is your favorite place to Zip Line?