Travel-lovers are always looking for new places to explore, and every year represents new opportunities for discovery and we can highly recommend Botswana and a place to have an adventure.
The ever-popular Lonely Planet even placed Botswana as its number one travel destination in 2016. Since then, tourism has boomed and Botswana has become a favorite among safari lovers worldwide.
But what is it that makes this part of the African continent so special?
We were lucky to experience it first hand but in case you need more of a push to plan a visit, here are some of our favorite things to do in Botswana that should be on your bucket list so you can experience all the delights that it has to offer.
Not to mention that Botswana is one of the safest countries in Africa.
---
7 Things to Do in Botswana
---
1. Go on Safari (It's A Top Safari Spot in Africa!)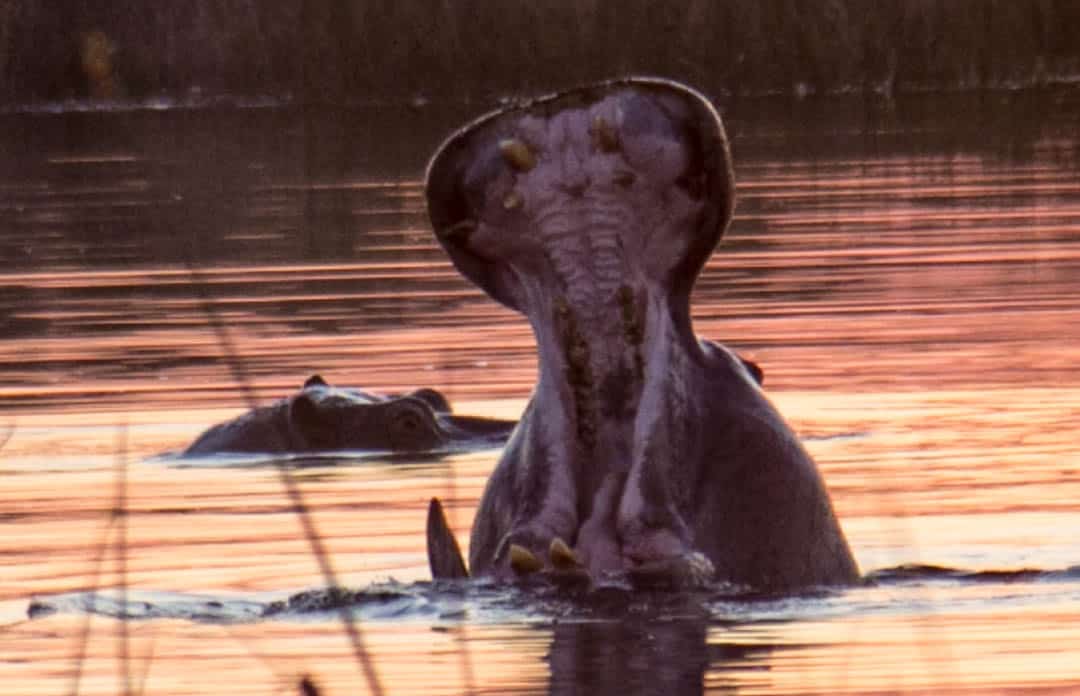 Africa is a great safari destination, but there's no better place to experience African wildlife in its natural habitat than Botswana.
For one, there are more elephants in Botswana than anywhere else in Africa, and the diversity of the animals is nothing short of staggering.
Whether it's watching the big cats roaming wild or witnessing antelopes drinking at the watering hole, it's guaranteed to be a true once-in-a-lifetime experience.
You can get a great safari package from a company like G Adventures Botswana and Victoria Falls Adventure.
2. Venture into the Kalahari Desert
The Kalahari Desert makes up most of Botswana and is quite an incredible sight. Made up of undulating dunes and constantly shifting sands, the Kalahari is also home to the Bantu-speaking peoples, who have inhabited the Kalahari since the 18th century.
You can visit the villages on the outskirts and see how the Bantu people live and work, experiencing their culture and experiencing Botswana as it was meant to be experienced.
3. Khama Rhino Sanctuary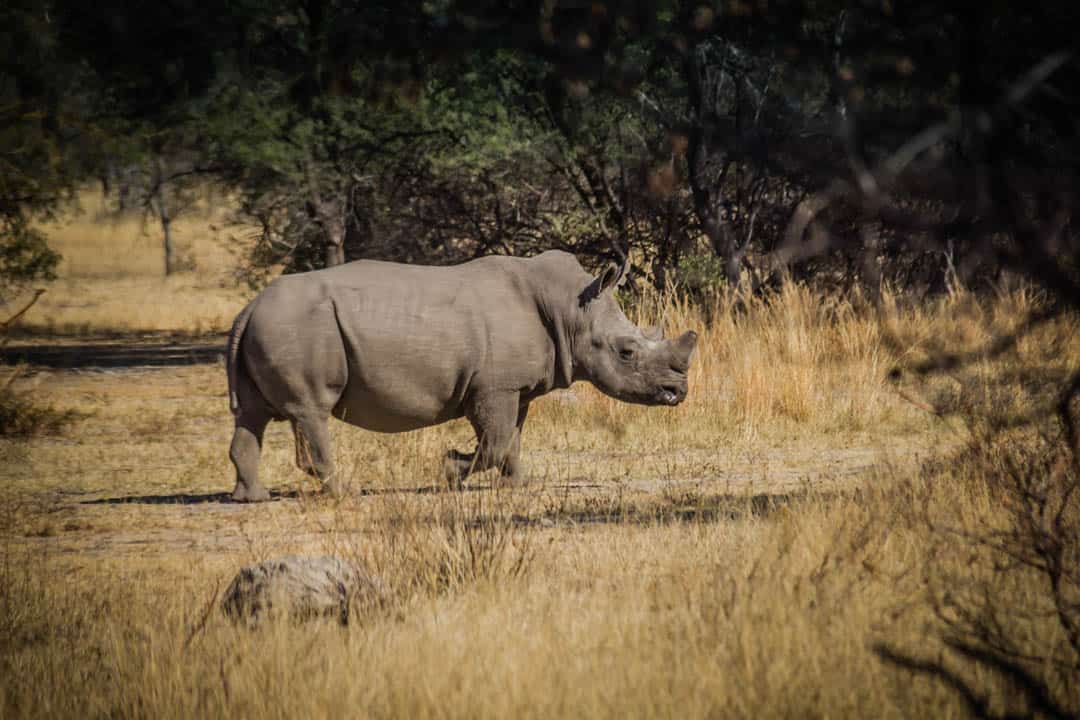 Rhinos are close to extinction, and as a result several conservation efforts have popped up over Africa.
The Khama Rhino Sanctuary offers a safe habitat for black and white rhinos as well as over 30 other animal species and hundreds of birds.
The sanctuary welcomes tourists and offers a variety of holidaying options for visitors, including Game drives and camping. This is one of the best ways to see one of these rare creatures first hand.
4. Adventure Activities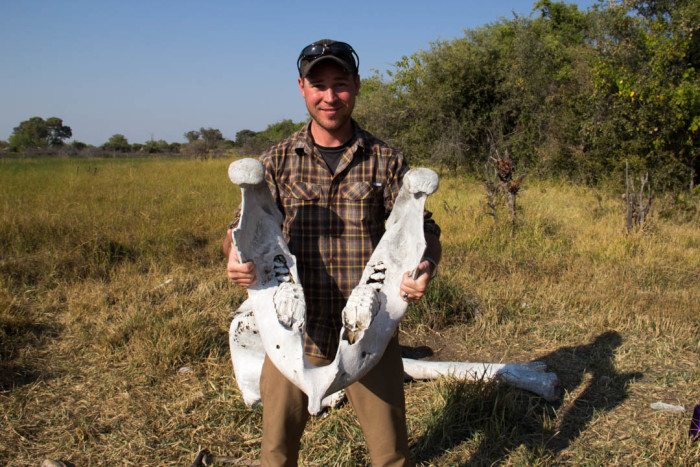 It's not all about the safari in Botswana, there are tons of other activities that you can take part in when you visit this part of Africa.
Because of the diverse wildlife and incredible vastness of the area, Botswana is ideal for all kinds of activities, including a self-drive through the countryside, bird watching, river cruises and horse riding.
You can even take a flight over the plains or the World's largest inland river delta to see everything from above.
5. Chobe National Park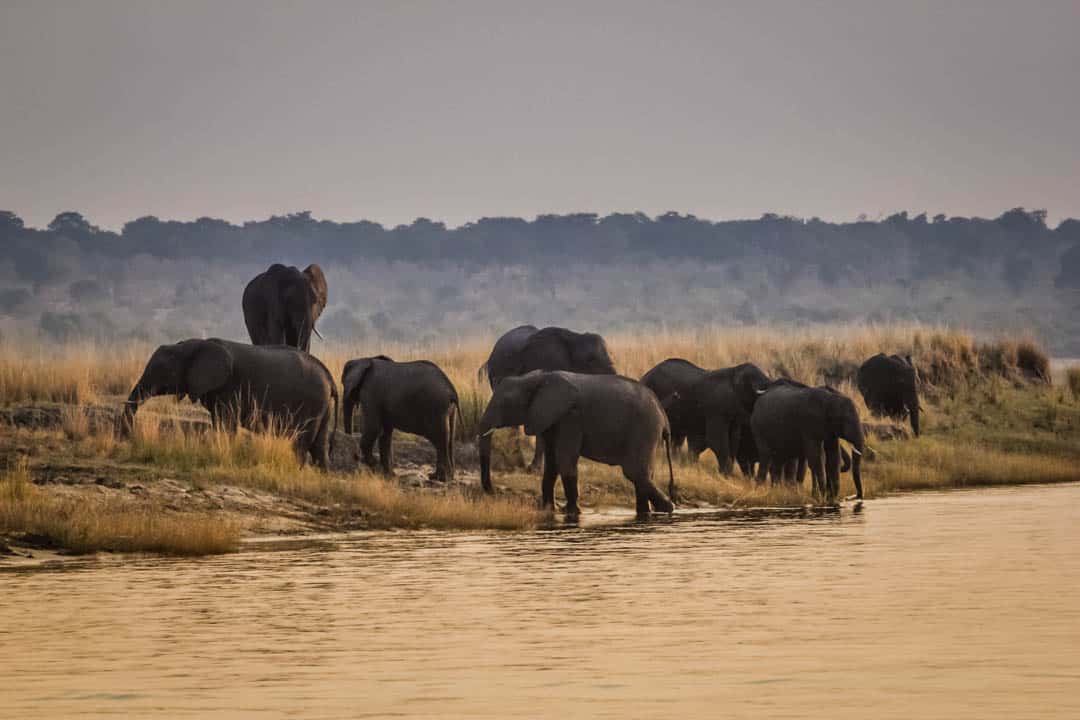 Unsurprisingly, Botswana tourism is made up of lots of great safari locations, including Chobe National Park.
You can fly over Chobe and take in the breathtaking views, or you can rent out a houseboat for the duration of your visit for a unique luxury experience.
A great place to see elephants, Chobe National Park is a great reason to visit Botswana. Of all the places we visited in Africa, we saw the most elephants on a river cruise through Chobe National Park.
6. Moremi Wildlife Reserve
As this is a reserve, you can enjoy a safari with a twist. Your tour guide can take the jeep off-road so you have an even better chance of seeing the big animals.
The reserve is made up of smaller safari camps, makes up a large part of the Okavango Delta's wetlands and is made of diverse landscapes.
You can spend time amongst the lagoons and the shallow pans, and with luck you'll see some wild dogs too.
7. Okavango Delta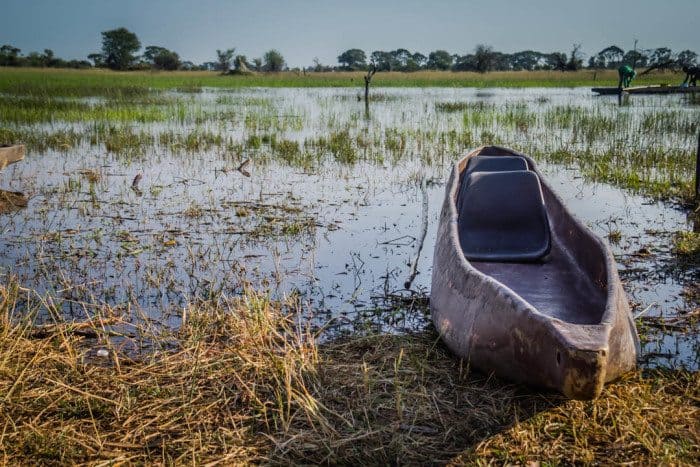 Already mentioned once, this part of Botswana is what makes it special. The Okavango is not only the pinnacle of Botswana tourism but is the World's largest inland river delta.
From the city of Maun, you can set off on an adventure by Mokoro canoe into the bush of the delta where you will bush camp under the stars and trek amongst the island plains in search of zebra and elephants.
At dusk, cruise around the delta by mokoro and watch the hippos play as the sun colors the water.
When it comes to planning your vacations, we know your time is limited and you want the most bang for your buck. Trust us when we say a trip to Botswana would be worth the long flight.
More on Botswana:
Did you like this story? Share it!