When people think about a vacation to Utah, they start thinking about the big, popular areas like Bryce Canyon and Zion National Park. While we can't blame you, those parks are awesome, it is important to know that you can find some amazing things to do in Park City, Utah, especially in less visited areas like Heber Valley.
Located 50 minutes from Salt Lake City and 15 minutes from Park City, Heber Valley is an area of Utah that can be visited year-round.
This destination caters to both families and adventure travelers by offering a wide variety of options at all levels.
While there is a large scale of soft to advanced adventure activities on offer, we wanted to highlight some of the best adventures you would be silly to miss out on during your next visit to Heber Valley in Utah.
---
6 Best Things to do in Park City, Utah
---
1. Hiking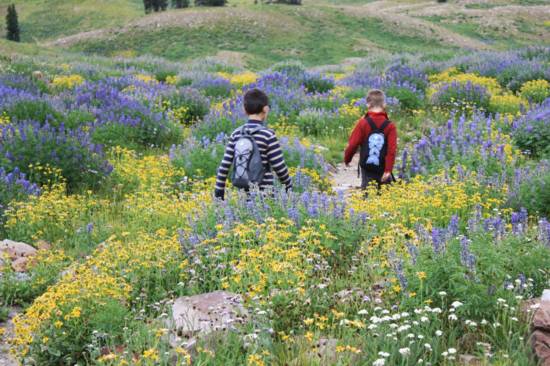 Heber Valley is a hiking mecca offering hundreds of trails through diverse landscapes and scenery. The trails range from beginner to challenging and many of them offer groomed trails. 
For those that want a more serene experience, head off to hike trails at the Wasatch Mountain State Park for a chance to see elk, moose, and deer during your hike.
The beginner hikes are family-friendly offering dramatic and beautiful scenery along the way. On some of the more advanced trails, expect to see the occasional biker as the trails are open biking routes.
2. Horseback Riding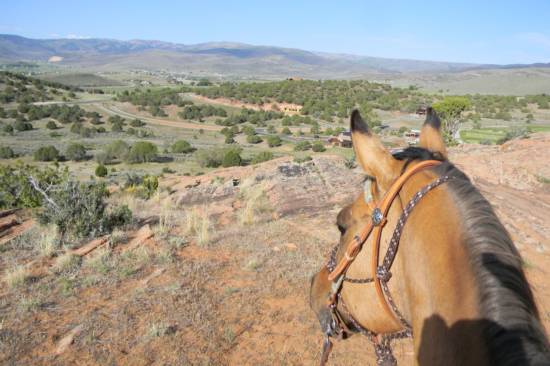 One of the best ways to experience a place is from the back of a horse.  This is no exception on a visit to Heber Valley and this is one of the best things to do in Park City, Utah.
If you aren't up for hiking some of the more advanced trails, horseback riding can be a great option to still experience these areas.
If you're anything like me, you could spend hours riding horses through the countryside. The best part is being able to see a variety of landscapes in a shorter time span than if you set off on foot.
3. Scuba Diving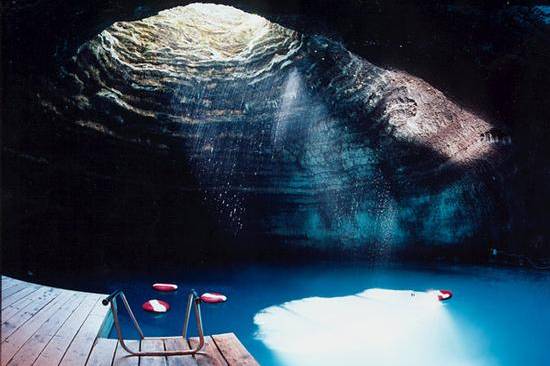 One wouldn't think about scuba diving opportunities on a visit to Utah, however, Heber Valley has one of America's best-kept diving secrets.
  Homestead Crater offers the only warm water diving in the continental United States and attracts diving enthusiasts from all over the World.
Officially a geothermal spring, the Homestead Crater maintains a constant range of 90-96 degrees Fahrenheit. The crater is naturally lit by sunlight from the hole at the top of the dome. 
If you like to scuba dive in unique places, this is one you shouldn't miss.
4. Skiing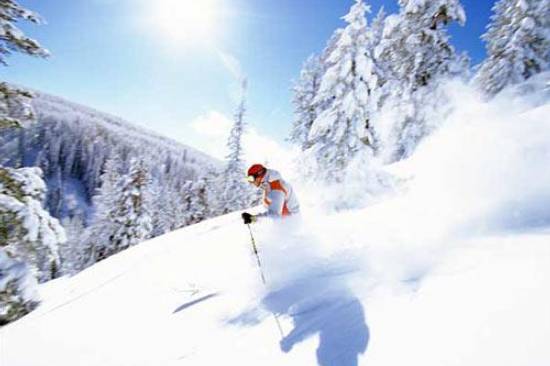 It's not all about summer, this area boasts an abundance of both downhill and crosses country ski options for a fantastic winter vacation. 
The Soldier Hollow Nordic Center offers a wide variety of trails for the cross country skier ranging from beginner to advanced.
Downhill skiers can enjoy the luxurious Deer Valley Resort. You can spend the day enjoying the downhill options and then retire to the resort for gourmet dining and relaxation.
New to skiing? No worries, the lodge boasts an award-winning ski school.
5. Fishing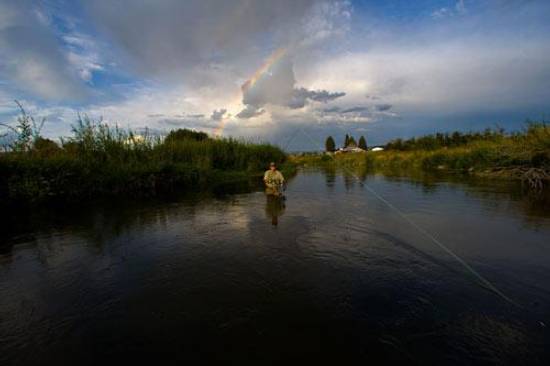 One of David's favorite things to do while traveling is grabbing a fishing rod and head out into nature. Even if he doesn't catch anything, he loves the chance to just relax with the great outdoors.
Heber Valley offers options along many of their hiking trails to set up shop and fish the waters.
The Provo River gives you a chance to do some fly fishing and boasts a full stock of rainbow, brown and cutthroat trout. 
If you prefer open water fishing, Deer Creek offers fishing in a large lake where you can expect to catch rainbow and brown trout, perch, walleye and smallmouth bass.
6. More Adventure Options near Park City, Utah
Of course, there are many other adventures on offer during a trip to Heber Valley that we haven't even touched on. These are our favorites and hope that the next time you head to Utah, you find the opportunity to spend some time in this beautiful area.
Looking for more US National Parks that you shouldn't miss? Check out this US National Park Bucket List.
---
Maximize Your Photography Opportunities:
---
More on the USA:
Did you like this story? Share it!