One of the top visited places in New Zealand and especially in the South Island is Queenstown. We weren't sure what we were in for, an over-hyped disappointment or a pleasant surprise. It turned out to be somewhere in between for us. We really enjoyed the city and made many comments that is was a place we wouldn't mind living, simply because it is small and within 10-20 minutes in any direction, you are out of the city and into the countryside.
The town definitely has a culture to it but you don't have to be a heavy party-er to enjoy it. It is known for it's adventure activities, boasting 200+ options for you to consider during your stay. If you seek adrenaline, you will get it here. Whether it is adventure you seek or a more laid back visit, there are things for you to do. Let's take a look at some of the top things to do in Queenstown.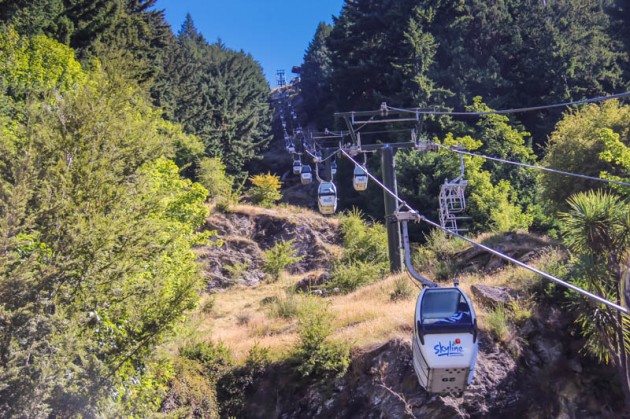 Skyline Gondola
Taking a trip on the Skyline Gondola for a scenic overview of Queenstown is a must do on your visit. The trip up on the gondola offers some good views, but you are rewarding with clear, unobstructed views from the top of the surrounding area.
The bonus is you can spend a lot of time up there. They have a variety of activities to do including luging, hiking, dining and shopping. Take a wander through the specialty shops for the perfect souvenir or go for a hike and watch the groups of mountain bikers take on the trail. It is also an amazing spot to watch the sunrise from and they also offer stargazing.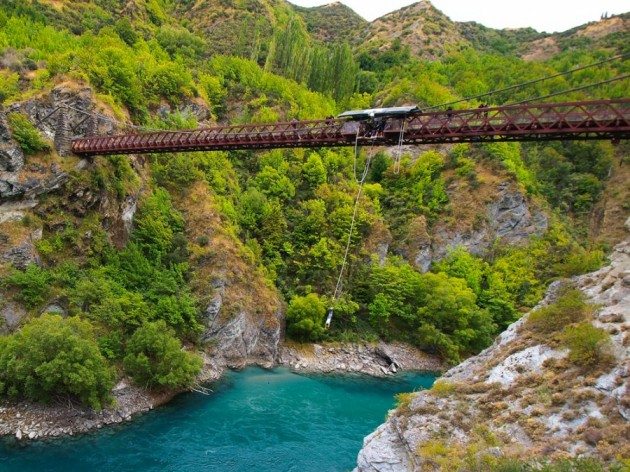 Bungy Jump
Queenstown offers you an abundance of Bungy Jumping opportunities for whatever thrill or scene that suits your fancy. The most famous is the Kawarau Bridge Bungy that is just outside of the town. This is the location where in 1998, AJ Hackett and Henry van Asch launched the World's first Bungy Jump.
It became an international sensation and took the World by storm. Today the sport in internationally recognize and extreme and the best place to partake in it is right here in Queenstown. They offer 3 different sites to give it a try ranging from 40m to 134m.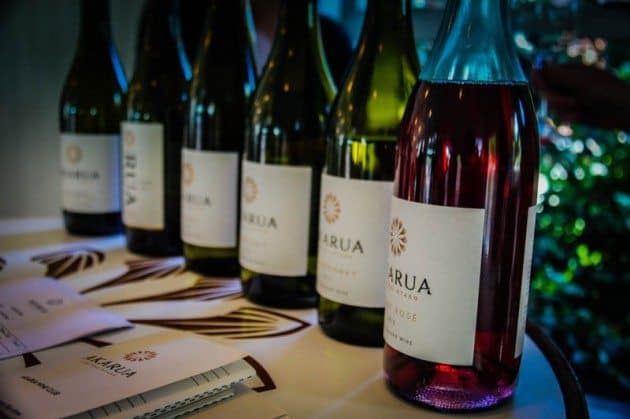 Wine Tasting
Queenstown is located in the area called Otago Central. This area is well known for it's wine production and a short drive outside of the city will find you in the heart of wine country. You will find the beautiful vineyards are hard to miss and a great way to spend the afternoon.
There are a couple options for checking out the wine areas, either by renting a car or joining a wine tour. Most of the wineries offer wine tasting during the day so don't be shy, set off on your own and make some stops. Their tastings include their full line up for a small fee and an opportunity to grow your palette.
Fergburger
Simply put, you can't visit Queenstown and not try a Fergburger. It is like a right of passage for your travels in New Zealand. The restaurant itself is nothing special, just a small location with not enough seating or room for the amount of people it serves a day.
The burgers on the other hand are excellent. They offer a variety of preparations for everyone's preference and if you don't like beef, no worries, they offer varieties in chicken and fish. Don't let the long queue deter you, your visit will be worth the wait.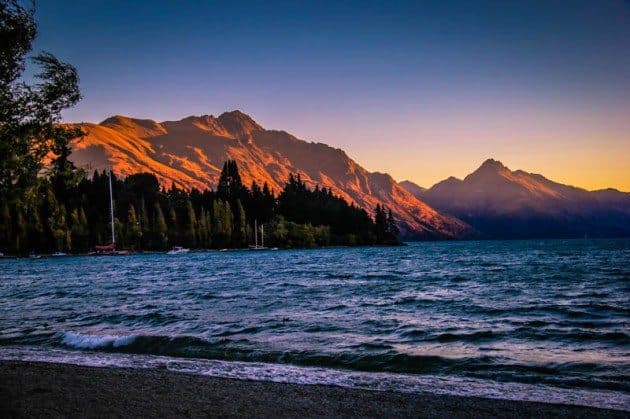 Catch A Sunset
Queenstown is scenic with the remarkable mountains lining the town and Lake Wakatipu. On the perfect day you can catch a beautiful sunset right from the beach in downtown Queenstown that will light the mountains right up in front of you. This is one of the best spots for viewing the sunset and you will often find locals playing music on the wharf.
Alternatively, you can wait to take you gondola ride until just before sunset for a chance to capture the colors from a different vantage point. Regardless of where you choose to watch the sunset, you will be awarded with pretty outstanding views.
No matter how you choose to enjoy Queenstown, you will find that there are a variety of activities, tours and adventures to suit everyone. have you been to Queenstown? What are your top things to do while there?