November 2010- Cabbages and Condoms is one of the most unique restaurants in Bangkok. Or anywhere for that matter!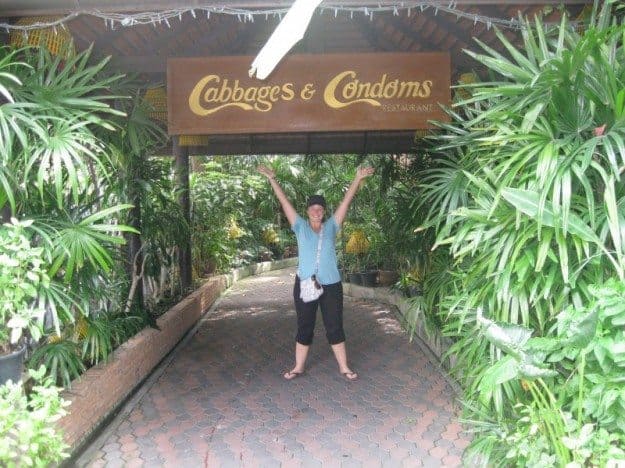 We first heard of it while we were sitting around my parents house waiting for dinner. My mom was all over watching anything that had to do with Thailand because we were headed there on our honeymoon. Bizarre Foods With Andrew Zimmerman in Bangkok was on and he was at a place where they put condoms in your food. We both thought that seemed like a pretty neat place to check out!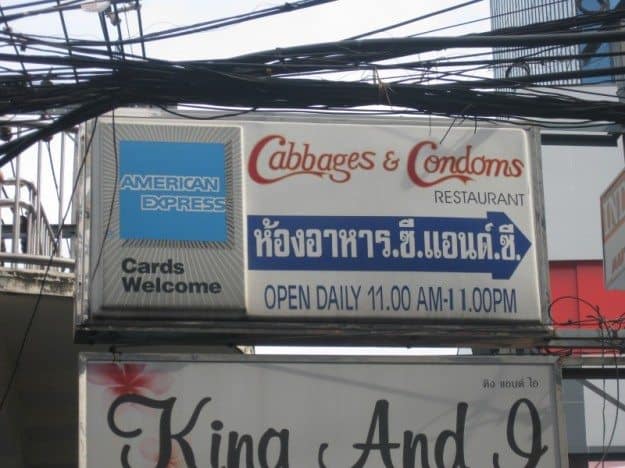 Finding it wasn't too easy. It is located on a back street in downtown Thailand. This is both good- being quiet, off the beaten track and bad- hard to find! You have to look closely at the street signs to find the way. We kept overlooking them because they look like Coke signs! . First walking up to this restaurant you see a garden pathway, the place is beautiful. As you enter the gates you will see many trees with different things hanging from them. By different things I mean condoms. The whole theme of the place is protection and safe sex.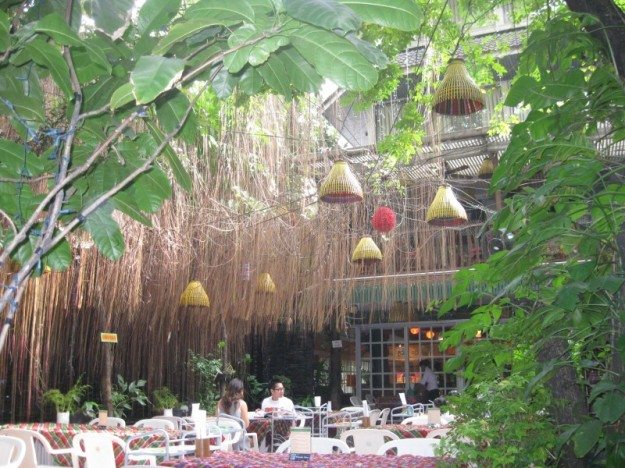 Their main goal is to promote family planning and to generate income to support various development activities
of the Population and Community Development Association (PDA).
It was a nice place to sit down out of the blistering heat of Bangkok and have lunch. Not only is it set back from the main streets creating a quiet environment, but the main dining room is open air with a tree canopy that allows air to move through the place. If that isn't nice enough, there are fans with misters all over too!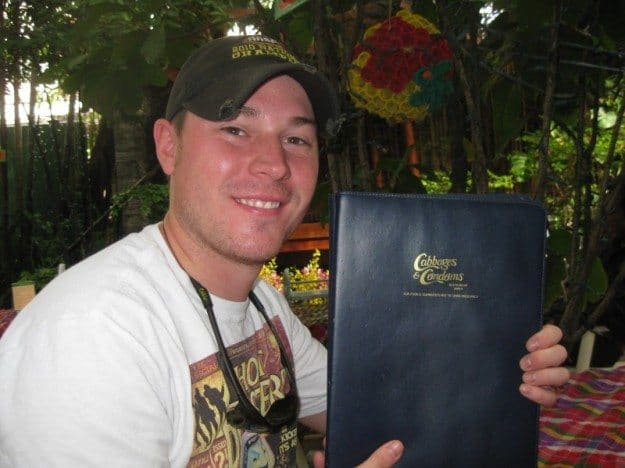 They have made a nice little oyster in the middle of a large sea!
Yes that's a Lamp shade! Like i told you before there's some different décor to this restaurant but that is what makes it a must see. We were there before Christmas so the place was tastefully decorated in condom holiday décor!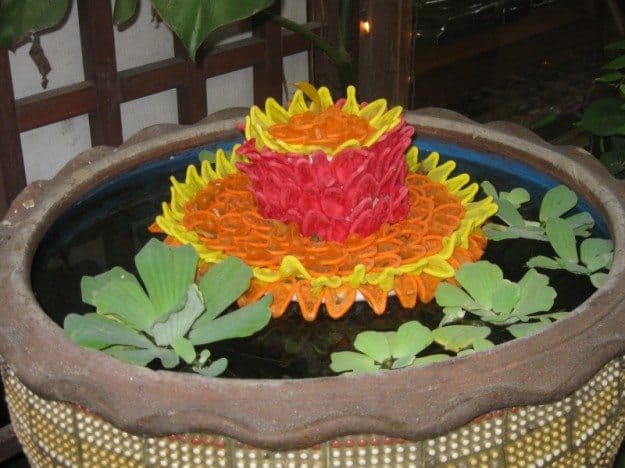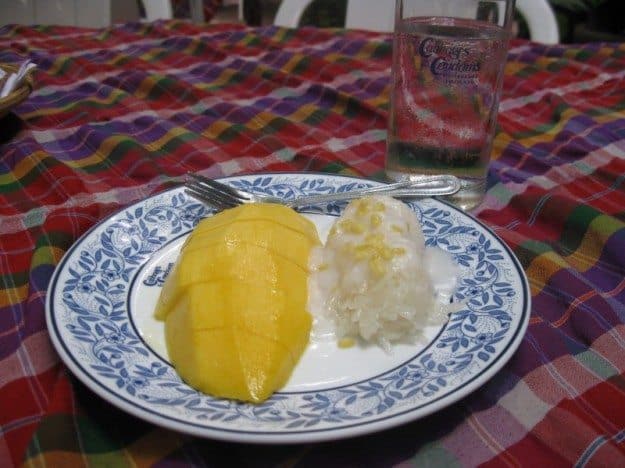 Over all this was a nice clean restuarnt with many tables and rooms to seat any size of guest. The food was priced a higher than your typical food standard in Thailand but you are there for the experience . Watch out what you order because some dishes come with special prizes in them! Yes condoms!! We have eaten at a lot of places and this is one of those places that will always stick out in your mind.