One of the best ways to travel between Bangkok and Chiang Mai is by overnight train in a sleeper car. To ensure that you get the berth you want you may want to book your tickets in advance for a private room.
Otherwise, you can take your chances and buy a ticket at the train station. During high season, the sleeper train is booked out weeks in advance.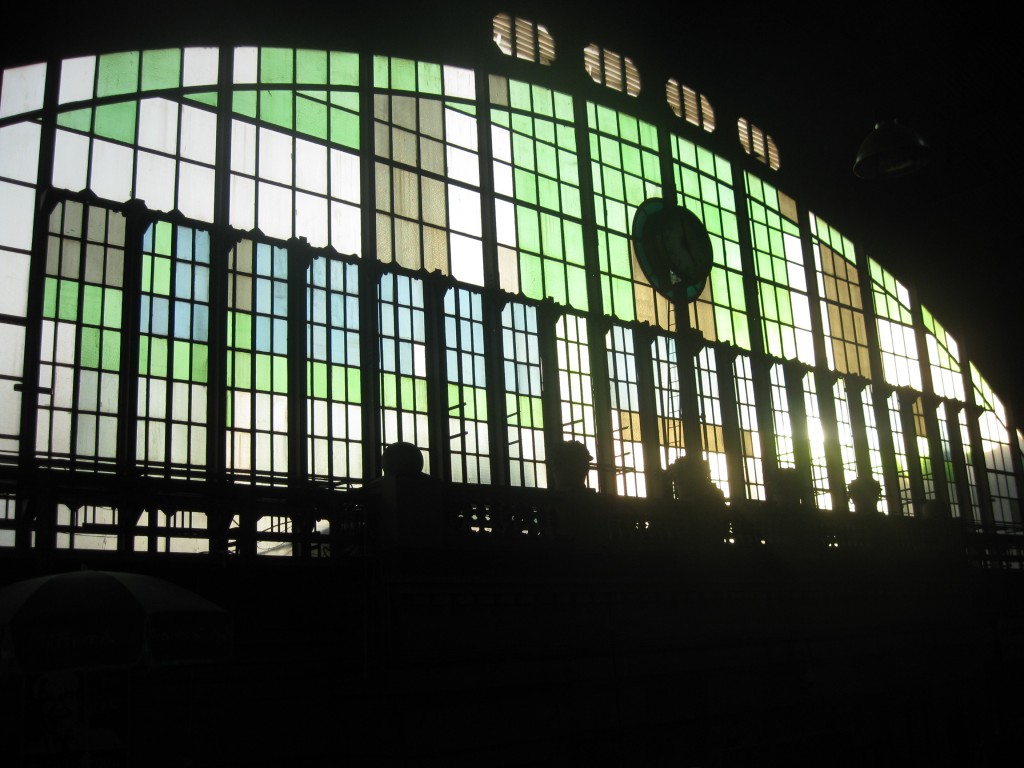 You will depart from Hualamphong station in Bangkok. It has many shops for you to eat or buy gifts, so arriving early to ensure you make your train is a good idea.
We arrived early and had lunch at a sit-down restaurant in the station and then purchased fresh donuts to take on the train. It is advised that you buy snacks for the trip, even though food is available on the train.
You can also purchase a complete dinner meal. We did both. The food we purchased on the train was plain but tasted decent and was served in appropriate portions.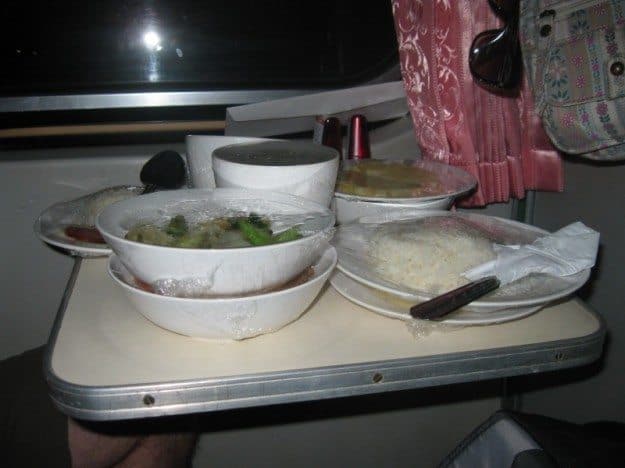 As you leave Bangkok you will see shacks right up against the tracks, it's amazing how they can build so close! But they have it figured out and the train skims by without touching them.
Many of the shacks are made out of what ever they could find; tarps and metal pieces. Many had TV's playing inside of them. It was kind of surprising to see that they had power in the shacks.
We booked our tickets ahead of time before arriving in Thailand. The process worked well as they were delivered to the front desk at our hostel the day before our train trip. Our sleeper was nice, we had a private first-class sleeper. (Honeymoon splurge!)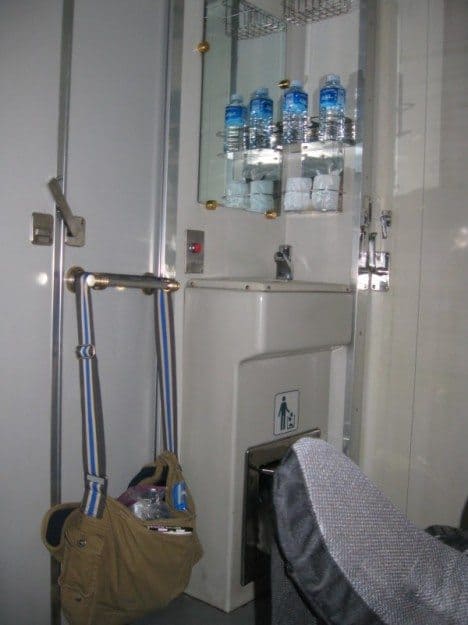 Our room was sufficient and comfortable with a sink where you could wash your face or brush your teeth, two beds that converted to a couch and dropped down into bunk beds.
They also provided pillows and blankets. It's not a 4 star hotel, and I would hope no one was expecting that, but it was comfortable and we enjoyed our little berth.
Need to use the bath? Try the squatter! Each car had both his & her bathrooms at the end of the hall. It's a little hard to hover over the hole on a moving train but it does the job.
Just place your feet on the foot marks, hold onto the railing and squat! This was my first time seeing a toilet like this… my wife makes fun of me because I ran back to the room saying did you see that squatter!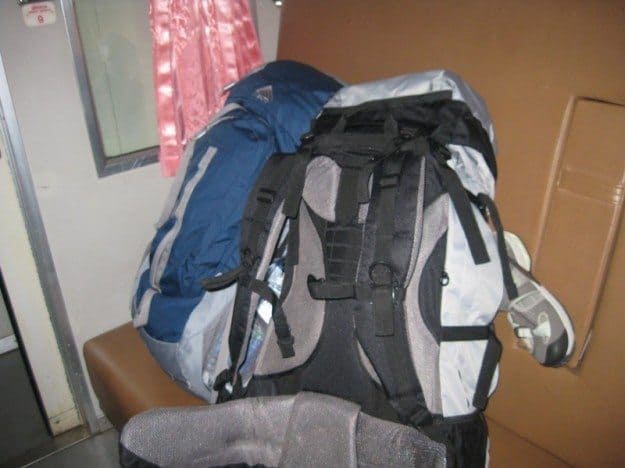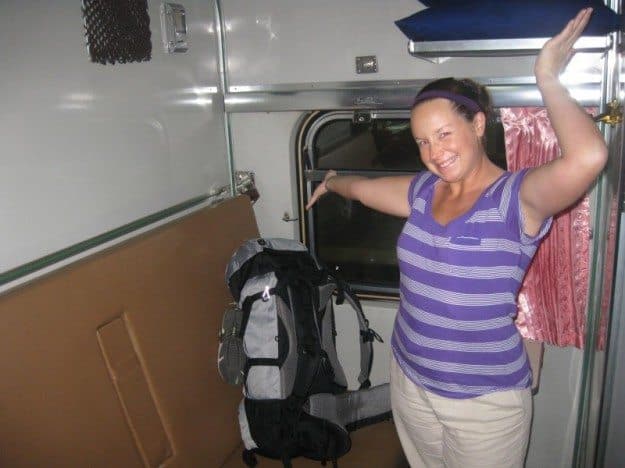 The ride was smooth and we arrived in Chiang Mai on time, which I guess is a rare occurrence!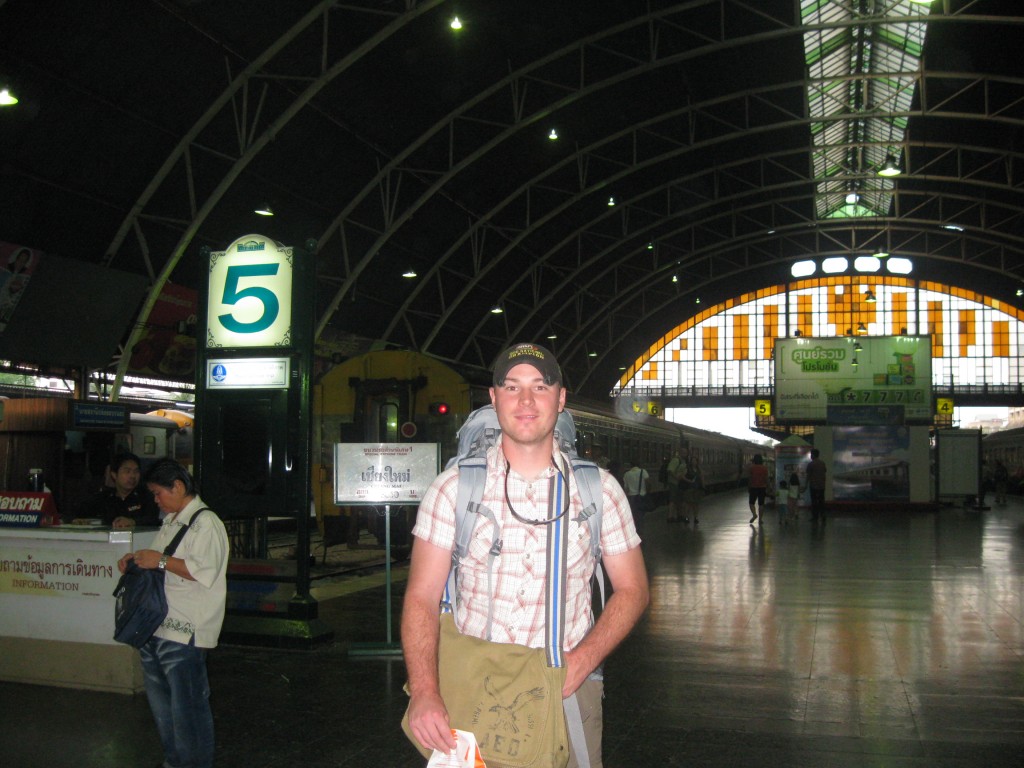 More on Thailand:
Did you like this story? Share it!