So we've already taken a look at Her List and now we are going to take a look at His list. For the most part, we will be carrying the same kind of stuff. Tops, bottoms, etc. However, you can see from our lists where our priorities as individuals lie.
He has more layers, where I have tank tops and he doesn't. We prefer different things and it has been really important for us that we make sure we have the stuff in our packs that we want. Not what the other one of us thinks we should have. This hasn't been an easy process.
We find each other coming up with ideas for the other on packing and in the end, it just isn't what is right. So we made sure to prepare our own stuff. However, that said, I did have to step in and have a talk with him about not needing 10 pairs of bottoms.
Other than that, I think he did pretty good picking things that he will enjoy having with him. It's tough when you are carrying only a backpack and need to be picky. Of course we'll probably both end up throwing in some odds and ends and you know, items we can't live without when we leave.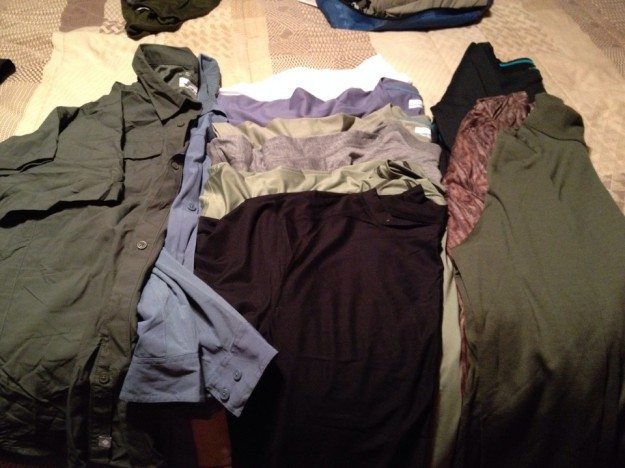 Tops
6 Tees (all dry fit, quick dry, non-cotton)
1 LS Columbia Button Shirt
1 SS Columbia Button Shirt
1 Icebreaker Merino Wool 320 Half zip
1 Under Armor Lightweight LS shirt
1 Under Armor Insulated LS Shirt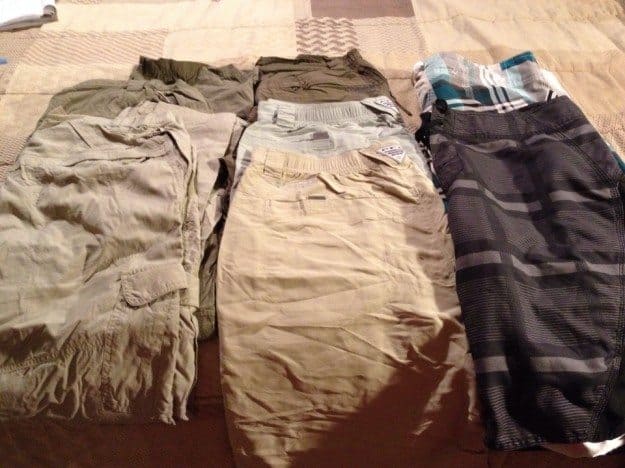 Bottoms
2 Columbia Silver Ridge Cargo Pants
3 Columbia Quick Dry shorts
2 Oneill Swim trunks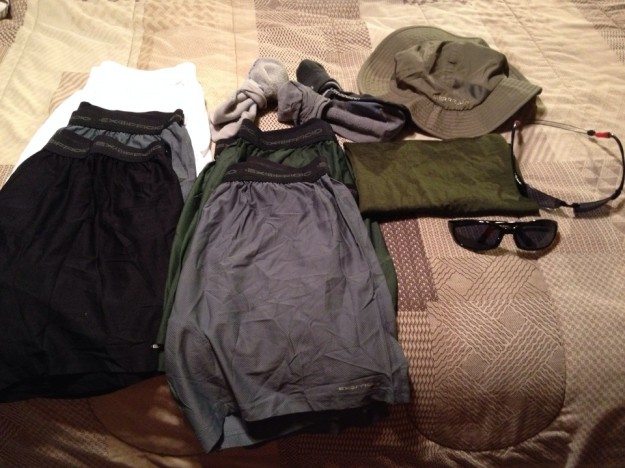 Other Stuff
5 Pairs of ExOfficio Give-N-Go boxers
2 Buffs (1 Merino wool, 1 insect guard)
3 Pairs Merino Wool Socks
3 Pairs Quick Dry Socks (not pictured)
2 Costa Sunglasses
1 Merrel Quick Dry Hat
1 Baseball Cap (not pictured)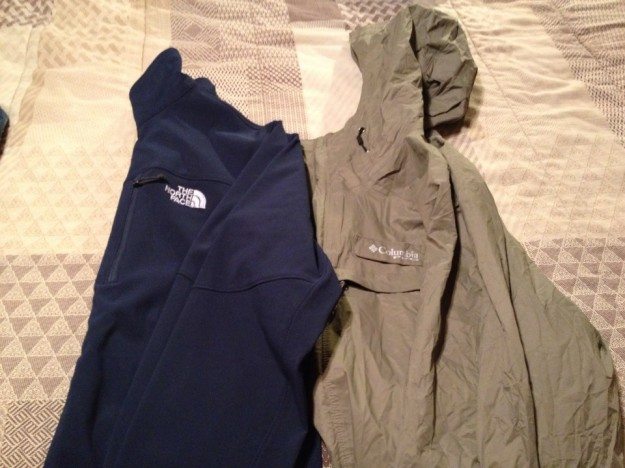 Outerwear
1 North Face Light Weight Jacket
1 Columbia Omni-Dry Packable Rain Jacket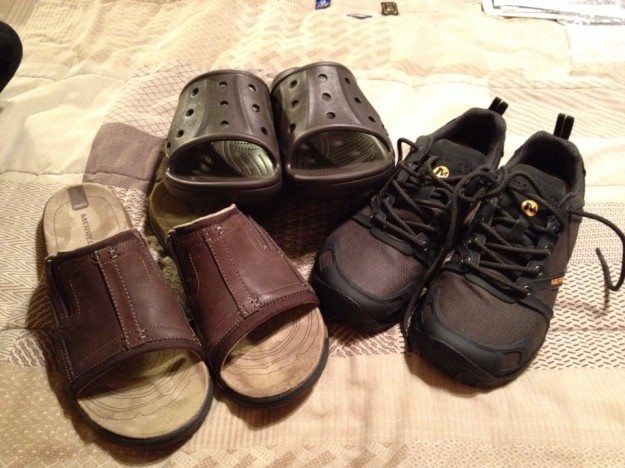 Shoes
1 Pair Merrel Proterra Sport GTX Waterproof Hiking Shoes
1 Pair Merrel Traveler Tilt Slides
1 Pair of Croc Baya Slides
So what do you think, how did he do?
Disclosure: The links in this post are affiliate links. If you click on them and purchase something, we receive a small commission. This helps to keep our website up and running so we can continue to share our adventures with you. We only endorse and recommend products that we use and love.