We kicked off our first Sunday in Bangkok with a trip to the Chatuchak Market. Imagine a market with endless rows of shoes, shirts, dresses, pots, pans, food and anything else you can think of.
This market has over 15,000 different stores to fit your shopping needs and it is wildly popular so get ready, you're going to be with over 200,000 people from farmers, peasant workers, teens, tourists, and backpackers.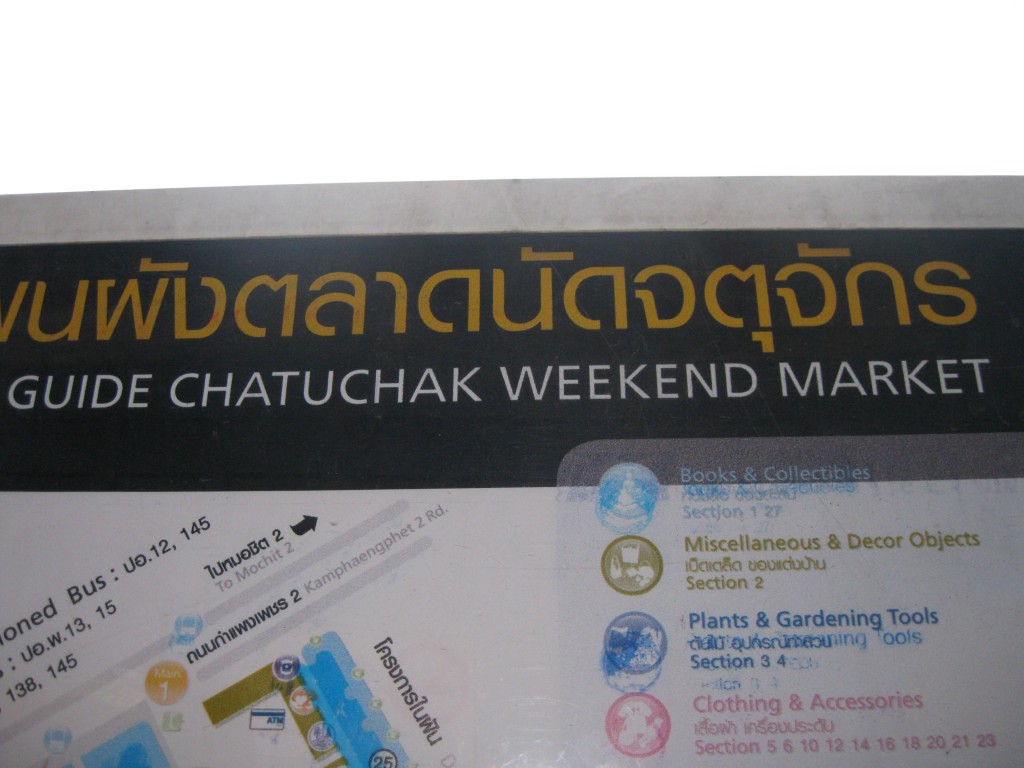 As soon as you arrive it is time to lose yourself in the endless rows of items. The aisles are 5 ft wide with stores on both sides and you never know what you will find. IF something catches your eye, you should buy it!
Yes, some markets you will see the same items in another shop, but this is not the case here. They may have something like it but most of the items are hand made, there's some imports but not many. We'll take a little time here and outline some of the most popular 'departments' you will find on a visit to this market.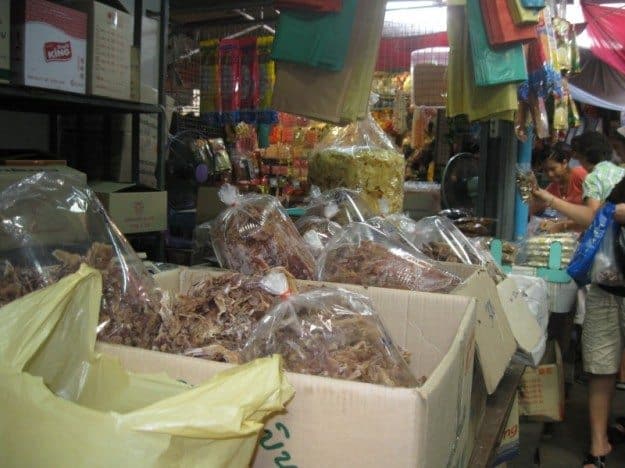 Plants- If you have a green thumb or just enjoy flora you need to check out all of the ornamental plants and fruit trees on display here.
Antiques- From old Buddha images to handmade furniture, all items were made well. Other antiques were plates and platters. Lots of arts and crafts along with sliver work, wild necklaces, and bracelets.
Pets- If you love pets this is where to go. They have all kinds of birds, snakes, dogs, and cats. However, if someone that feels a locked up animal that is placed in a stall for sale to a good home is not right, miss this section.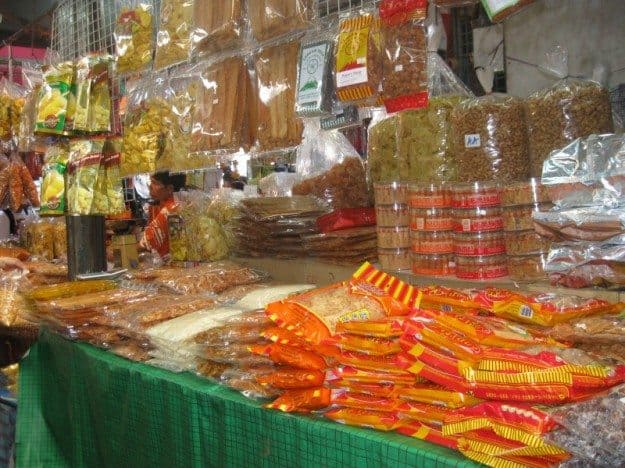 Books- Books, Books, and Books. It's time to get your book worm on! If your looking for Thai, Chinese or English books you have found the right place! There are textbooks, magazines, journals, and comic books. It's time to read!
In addition to the departments outlined above, there are many more items to browse through and purchase including trinkets, scarves, souvenirs, and art.
So it's time to get your negotiating skills on and make a deal if you see something you like. My rule of thumb is to ask the price, then promptly offer them half their asking price. In the end, meeting in the middle somewhere. Remember a dollar doesn't mean as much to you as it does to them.
If you're nowhere to buy, the trip is still worth it. It was fun to just walk around the market and take it in. Most of the time the person running the shop is sitting in front of their stall watching some soap opera on a tiny black and white TV.
You will also see little kids running here and there, entertaining themselves while their parents are working in the shops. It's always fun to interact with them.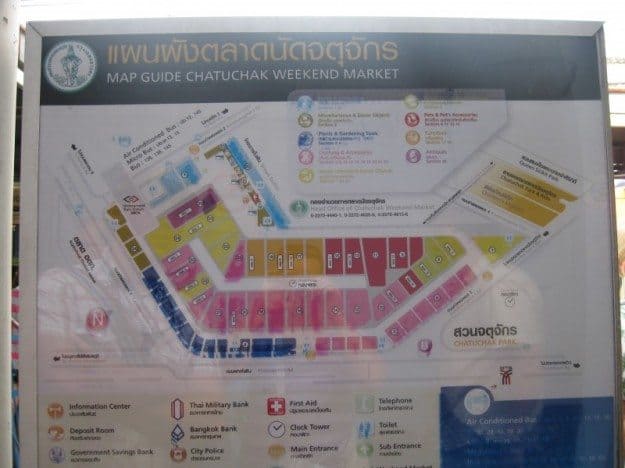 Last but not least if you love authentic street food, you're in for a treat! There's anything you could want available all over the market. Meat, soups, vegetables, salads, fish, you name it.
Sometimes there are bands playing outside of the market. Grab a bite to eat and take some time to regroup. This market is huge and you will see color-coded maps that state what each section is.
However, I prefer to just wander around and see where it takes me. Isn't that when the best experiences happen?
You can get to Chatuchak Market by bus or taxi from central Bangkok. It is a little way out so I wouldn't recommend walking but it is well worth the cab fare.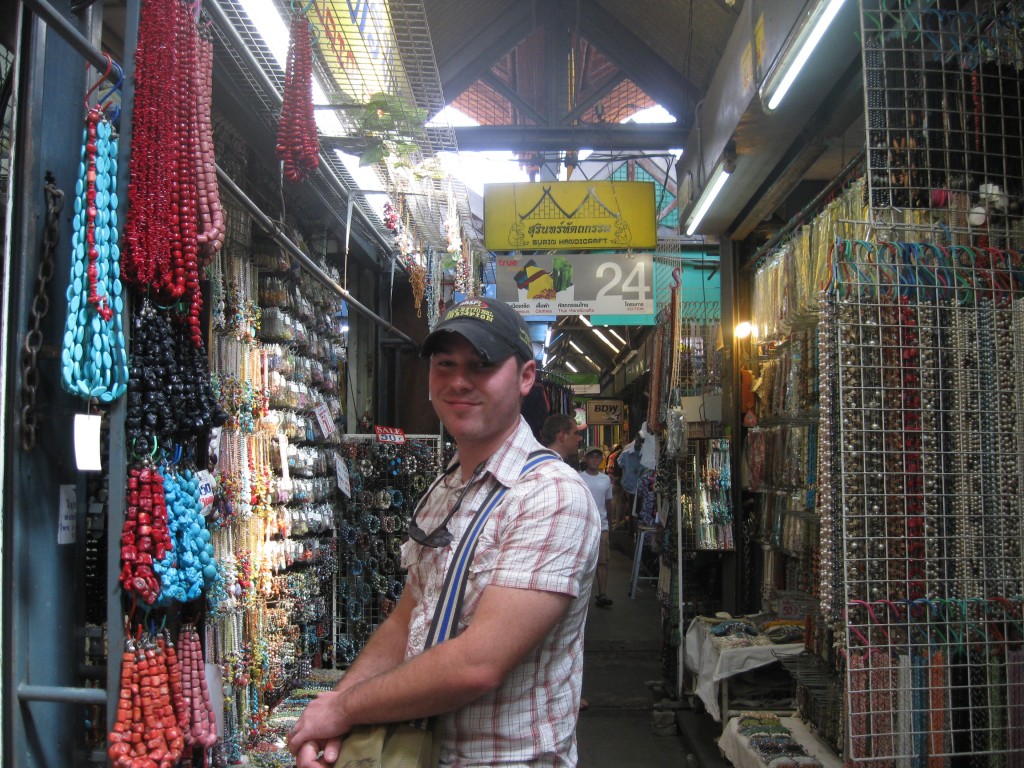 More on Thailand:
Did you like this story? Share it!