This week's Travel Blog interview:
Dan & Alissa from This World Rocks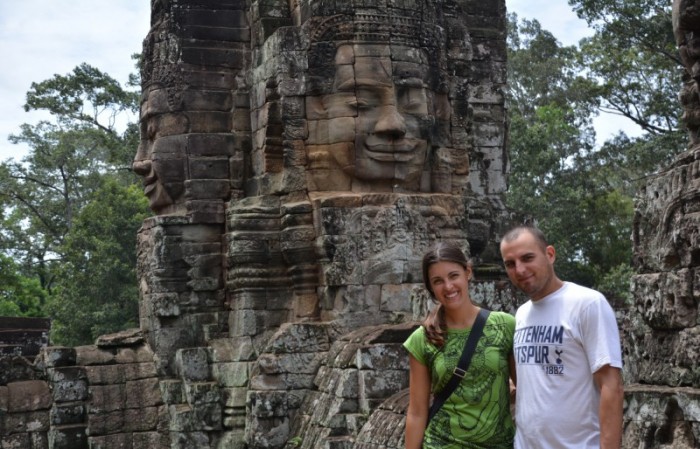 1. Who are you and where are you from?
We're Dan and Alissa, a married couple from Minneapolis via Wisconsin. After getting married, we spent four years saving and planning to take an extended career break and travel. We currently are 9 months into an 18-month trip.
2. Favorite thing about your hometown?
Minneapolis: Summers in Minneapolis rival any city in the U.S: Perfect weather, tons of stuff to do, beautiful lakes, and great people all make it our favorite Summer place. The bike lanes also create one of the U.S.'s best biking cities.
Milwaukee: It doesn't get better than eating a beer brat with spicy mustard on a nice Saturday afternoon, tailgating at Miller Park with a Sprecher Black Bavarian in my hand.
3. #1 Reason you travel? To experience new things every day.
4. Job you left behind?
Alissa: User Experience Designer at a web development agency
Dan: Digital Sales Manager at CBS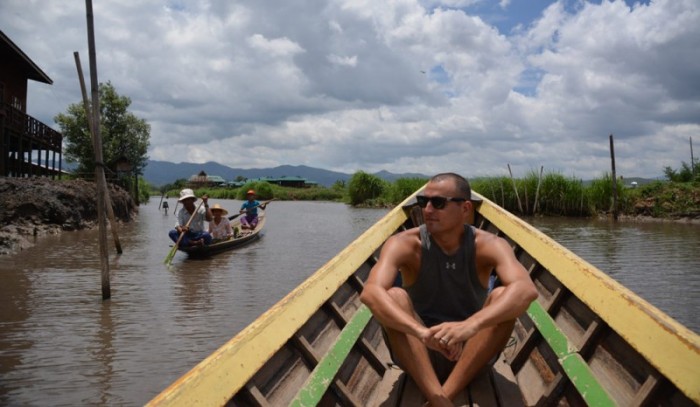 5. What thing(s) did you give up to save money for travel?
Cable-TV, eating out, coffee shops, and buying new clothes were the big four, and cutting those out saved us at least $5k a year.
6. What kind of backpack do you carry and why?
We each have a carry-on sized Osprey Meridian 22 convertible bag. Meaning it can be worn as a back pack or rolled. Then we each carry a smaller daypack. We no longer carry the Osprey pack that came with the bag, as we both have now upgraded to more comfortable daypacks. We travel extremely light and rarely have to check a bag. We both love living with the minimum and have no interest in hauling and over-sized carry-all sack around the world.
7. Funniest Travel/WTF moment?
It is a tie between Dan getting shit on by a bird in Myanmar and Dan stepping in human shit in India.
8. Favorite 'Off-the-beaten-Path' place:
The small beach town of El Nido on Palawan Island in the Philippines. Quiet laid back, and in our opinion the most beautiful beaches in the world. Here is the article we wrote about our first time in El Nido: http://www.thisworldrocks.com/destinations/asia/southeast-asia/el-nido-philippines/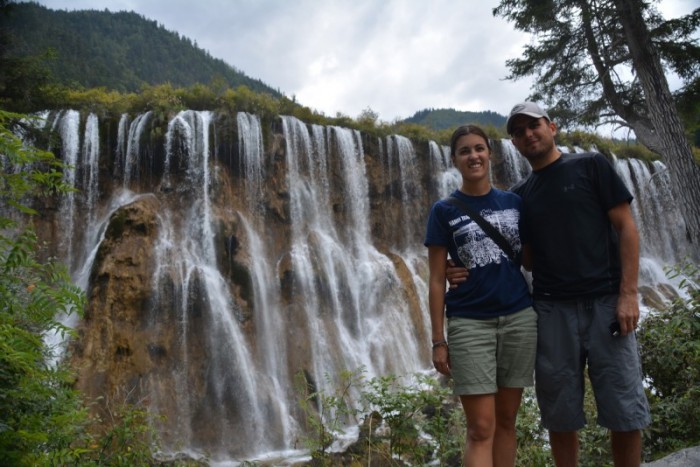 9. Your MUST HAVE(s) while on the road:
Alissa: My flip-flops. They are comfortable, and since so many cultures in the world wears sandals, I fit in much better than if I'd be wearing hiking boots.
Dan: Macbook Pro. We run our own web agency from the road, and it would be impossible to do without my trusty Mac.
10. Laundry: Send it out or use the sink?
We try to only send out the big stuff: Jeans, extremely dirty shirts, etc. Underwear is washed nearly every day in the sink. In Asia though, it's extremely tempting to only use laundry services when they are $1-2 a load.
11. Favorite book:
Alissa: I always loved memoirs, especially travel-themed ones. I'm currently reading Holy Cow : An Indian Adventure, by Sarah Macdonald
Dan: Ender's Game has always been an all-time favorite, but I also love nearly all books about WWII .
12. Stay out late or get up early?
If you would have asked us this 5 years ago we would have said stay out late. Now we're embarrassed to say 'get up early'. However, if you plan on making money while traveling, getting up early is the first step to making that happen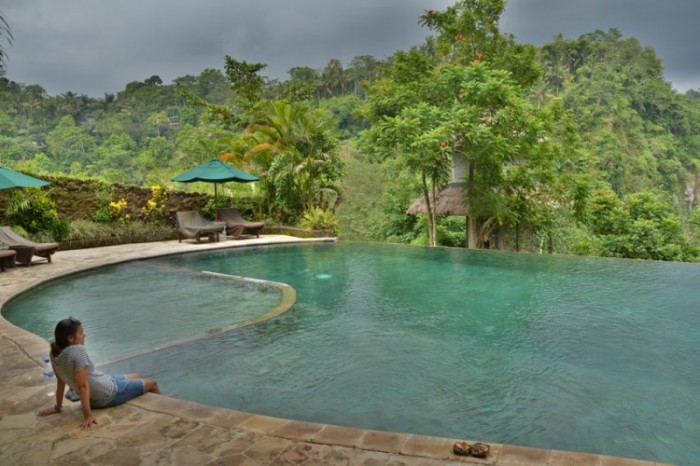 13. DSLR or Point & Shoot? What brand(s) and lenses do you carry?
This is a tough one and is always something we are debating. Currently we carry both as they are both good in certain situations. We are now on our second version of a Nikon point and shoot that we are absolutely in love with. It's the Nikon Coolpix S9500. I use it when we need to take pictures and shoot video but can't carry the DSLR. The quality of the video especially is great. In my travel videos, at least half of the videos are shot on the point and shoot.
14. Favorite kind of Pizza:
Lots of veggies
15. What is your average daily budget?
Depends on the part of the world. In Asia we average around $40 a day, in Europe it's closer to $100.
16. How many countries have you visited?
When we get to Sri Lanka on Christmas, it will be our 26th country we've seen.