Your tickets are booked, visas arranged and bags packed. Your next stop in Hanoi Vietnam and it's a given that you will visit Halong Bay during your trip. The area is UNESCO World Heritage recognized and one of the top things to do in all of Vietnam, so you shouldn't miss it.
Some of you will choose to book something well in advance of even leaving home, this is fine, the internet gives you the ability to research and find exactly what you are looking for, but be wary.
It isn't far off to know that many scams exist of people posing as legit websites. We're here to help you wade through some of this information and give you advice on how to book a legit, actually get what you paid for a tour for your upcoming trip to Halong Bay.
Don't leave home without: Lonely Planet Vietnam (Travel Guide)
Booking Online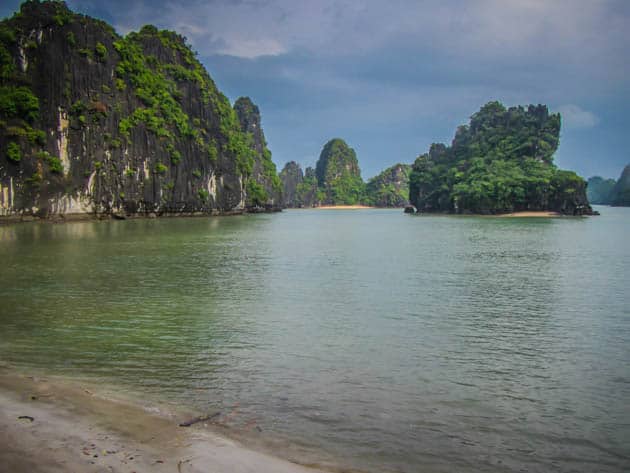 If you have began your research already, I am sure you have been overwhelmed with the amount of companies you can find online that offer a tour to Halong Bay from Hanoi.
From luxury to party to budget cruises, the options are endless. The challenge comes from wading through what companies are legit and which are posers, looking to sell you a crappy box tour instead of what's actually on the website.
It can be hard to decipher the legit from the scams, so it is imperative that you do your research before making any bookings.
Start by reading forums on places like TripAdvisor and Lonely Planet. These places allow you a chance to read about other traveler's experiences and get names of companies that offer the cruise that you are looking for based on your travel style. Some people may even leave links to companies they have enjoyed touring with.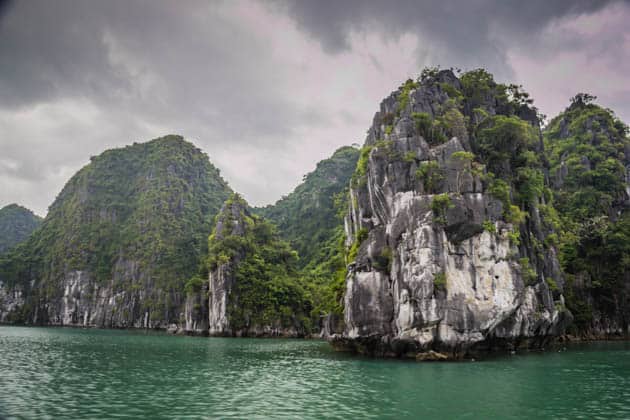 Feel free to follow these links, but be sure that the user that added them to the forum is a legit traveler and not one of the scam companies leaving dodgy websites for people to get scammed from.
Once you have selected a company, do some more research. Google the company, look not only at their own website but at the websites of others that have written about their experiences. Travel blogs are a great place to get up to the moment information on the activities you may want to book.
Lastly, once you have decided on a company, done your research and are ready to book, complete your booking with a credit card. By doing this, you are offering yourself some protection if you show up in Hanoi and find that your travel plans have changed or the cruise isn't quite what you had expected.
Booking in Hanoi
If you have waited to book your Halong Bay cruise until you have arrived in Hanoi, no worries, you will see right from the start that every other business sells a package cruise to the famous island bay.
The challenge comes, again, in sorting out the legit from the not so legit. Since we opted for this way of booking, I can tell you that seeking out a legitimate travel agency is going to be your best bet in getting the cruise you want for the best price.
After researching online and reading many forums we opted to visit the highly recommended Lily's Travel Agency, which is located right in the middle of the Old Quarter.
Lily and her staff receive rave reviews online for pairing customers with the perfect experiences during their visit to Hanoi and other parts of Vietnam. Their shop can be found at: 18 Ngo Huyen Street, Hanoi.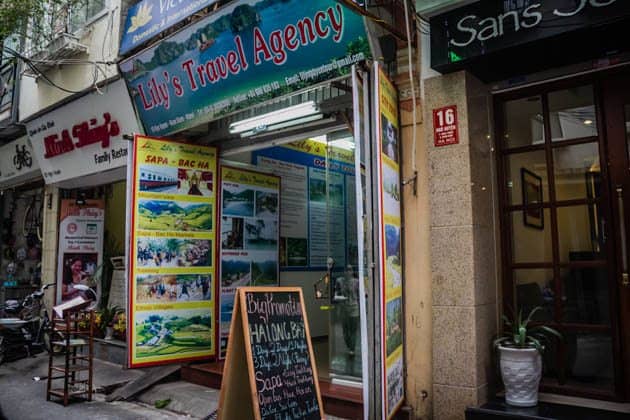 After looking online, we had an idea of the cruise that we wanted. We just needed to book it with someone. Booking with the travel agency was smooth and we were served water while we hashed out the details and she called the companies to verify space on the cruises.
We were able to discuss the many options available and then choose one that fit the itinerary and activities we wanted to participate in. This was priceless as it is really hard to find information online about what exactly the itinerary will be like.
We were surprised to learn that some of the cruises docked at Cat Ba island and then required car transport for 5 hours across the island to meet another boat. This wasn't something we wanted, so we are really glad we had someone to inform us of this.
As if the experience wasn't good already, we were able to book a much nicer cruise for 25% less than the cheapest option we had come to the agency with.
We paid with credit card at the agency, received a receipt and tour slip and it was done. It took 20 minutes and we had a fabulous time on our trip in Halong Bay.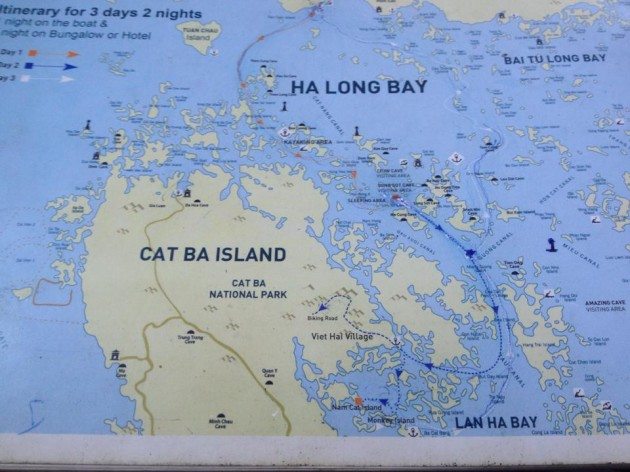 How We Picked A Cruise
After some long deliberation and research, we narrowed it down to three things. We wanted a 3 day/2 night trip, adventure activities and we wanted to be with a group of travelers around our age group.
Traveling as a married couple has its challenges on things like this, we don't quite fit into the backpacker scene, but we aren't on a flowery honeymoon either. So we are stuck somewhere in the middle. You know, the hardened long-term travelers that aren't out to hook up with people.
We took our requests to Lily's travel agency and were setup quickly with the Imperial Cruise Company. They offered exactly what we are looking for without the party scene.
The cruise provided round trip transport from Hanoi with guesthouse pickup, 1 night on the boat with a private cabin, 1 night on a private island bungalow, all meals and adventure activities included. We were all set.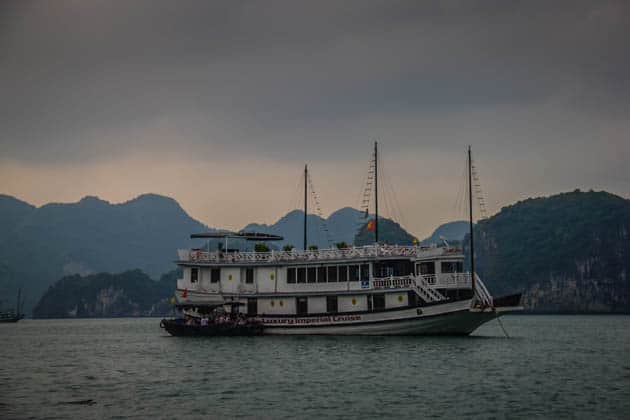 At the end of the day, it is completely up to you how you choose to book your trip to Halong Bay. The key is to be informed and educated about the options and to be wary that there are scams.
I am not telling you to be paranoid, there are many genuine people and businesses in Vietnam, but just be informed so you can make a good decision and have a wonderful time on your visit to this amazing country.
More on Vietnam:
Did you like this story? Share it!