After spending time in the backcountry of Vietnam on the Buffalo Run, it was hard to get too excited about our visit to Hue. Although it isn't a major highlight of Vietnam, thousands of travelers visit this city every year as they make their way through Vietnam from Hanoi to HCMC and it was easy to see why. The city has a fantastic vibe and really great culture.
We happened to roll into Hue the night before Halloween, so we had a nice time celebrating the Western holiday with other backpackers.
However, the first thing we did was head across the river to pay a visit to the old imperial city, which was the palace of the Kings until the mid-1900s. Today it is the most beautiful and top attraction to visit in Hue.
Don't leave home without: Lonely Planet Vietnam (Travel Guide)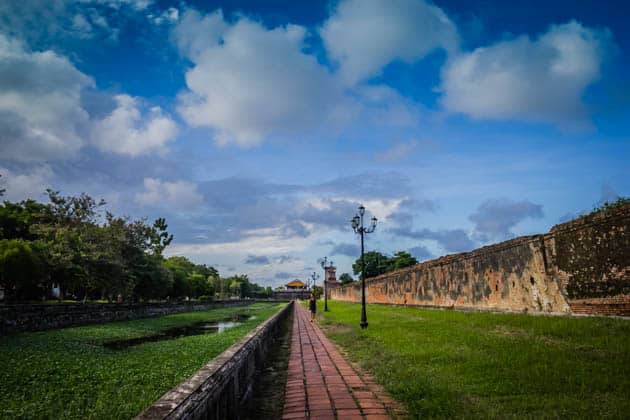 ~*~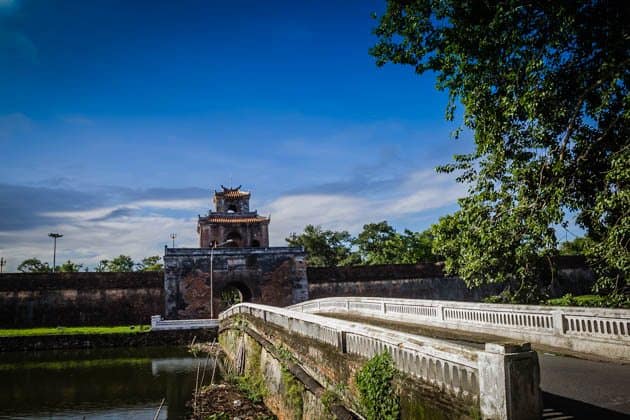 ~*~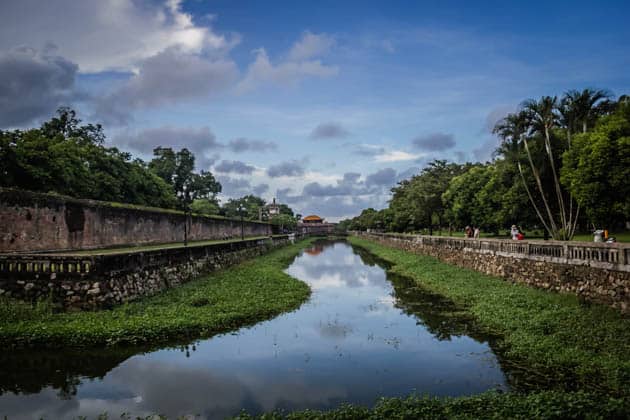 ~*~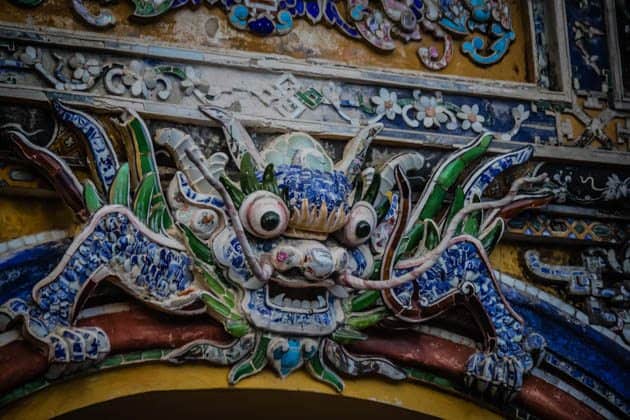 ~*~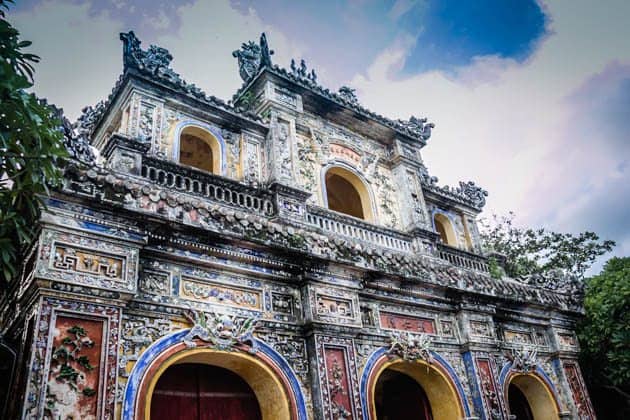 ~*~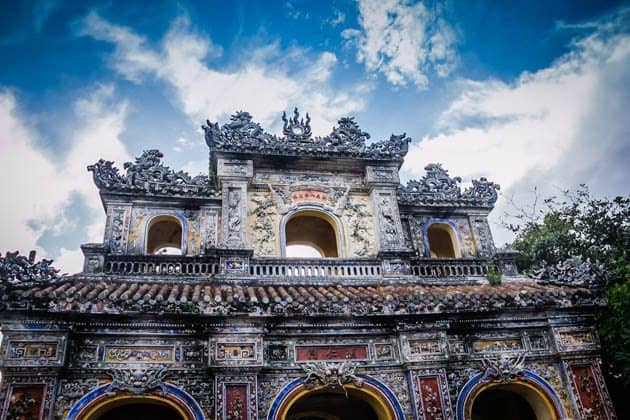 ~*~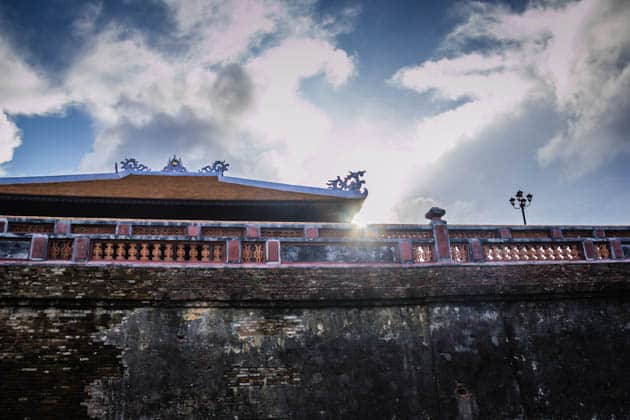 ~*~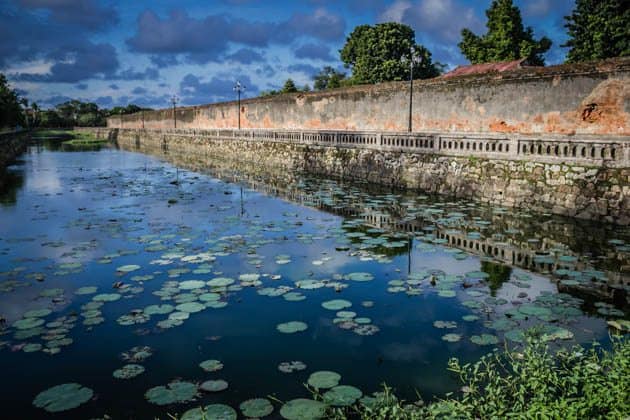 ~*~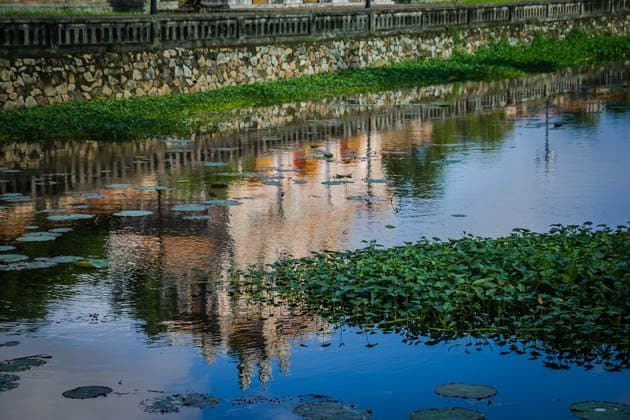 ~*~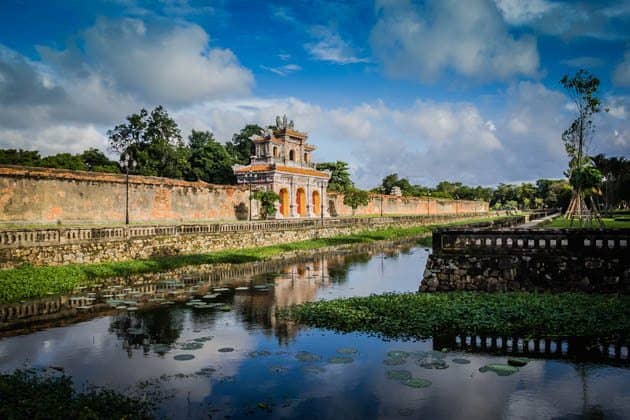 ~*~

Tips for photographing the Imperial City
See the city in the late afternoon, when the sun is lower
Take photos with your back to the late afternoon sun to avoid wash out
If you want to catch sun beams, find a place to limit the flow of light to your lens- an obstruction of a building or tree works great to prevent wash out
Also, adjust your aperture for best results on capturing direct light
Be patient, people will be walking around at the same time as you, but they will move on. Just hang out in a spot for the perfect shots without people in them.
More on Vietnam:
Did you like this story? Share it!