One of the top things to do in south Vietnam involves a trip into the mighty Mekong Delta. This area is the backwaters for one of the largest rivers in SE Asia and a place where you can find small fishing villages over the water, bustling markets and hidden bike paths along the river.
After spending a few nights in fast paced Ho Chi Minh City, we were picked up at our guesthouse and made the 3 hour journey to the town of Can Tho.
Arriving in Can Tho, we were shown to our boat. The beautiful and luxurious, Mekong Eyes. This boat was once a traditional rice barge that had been converted into a boat that boasts luxury.
It isn't the biggest cruise boat that we have been on, but it was just large enough to maintain its charm and provide enough travelers with lively interactions and a chance to meet new friends.
Anywhere you go in Vietnam that is outside the big cities, will surely provide you with enough adventure to wet your palette. We were seeking exactly that with a 2 day/1 night cruise on the Mekong Eyes with Handspan travel.
The Mekong is the lifeblood to the 6 countries it crosses through from Tibet all the way to the South China sea. It is often referred to as the 'rice bowl' of Vietnam with its constant supply of water and unwavering ability to produce abundant supplies of rice.
Our 2 day trip was nothing short of special as we made our way up this gigantic river and watched daily life unfold before our eyes. Just when we thought we had seen it all, we disembarked into smaller boats and were shown the back waterways and villages.
This gave us a look into every day life of the locals and we were met with many waves and smiles from the local people.
We were give the chance to try local fruits and treats; we were even shown some huge pythons (what is up with Vietnam and snakes!!!!) and took a bike tour through the town of Cai Be, where we arrived at a local market during the peak of the day.
The Mekong Delta is a beautiful place worth exploring on your next trip to Vietnam. I intend to use the next 28 photos to show you exactly why.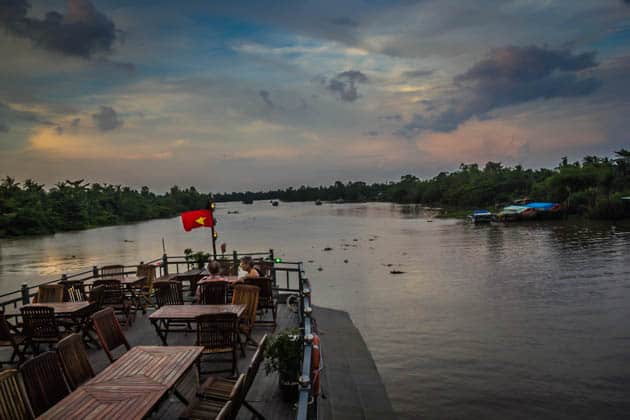 ~ View from the top deck of the Mekong Eyes ~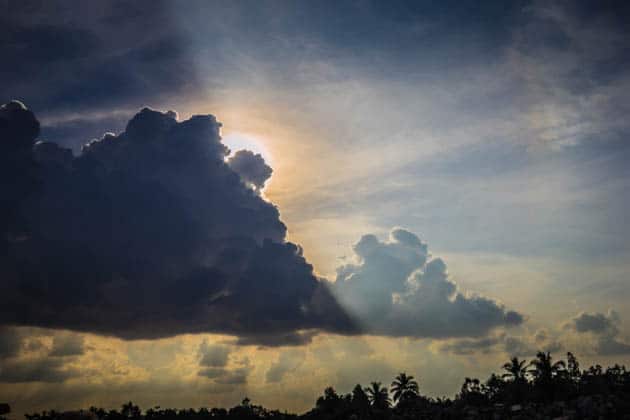 ~ Sun beginning to set over the Mekong ~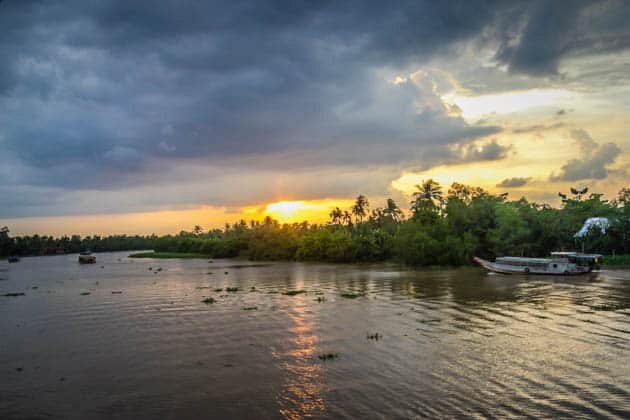 ~*~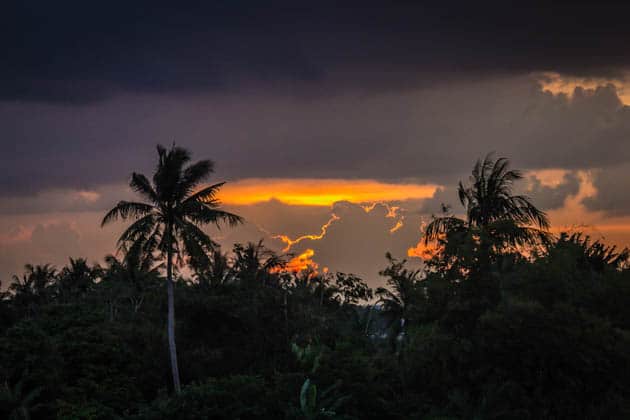 ~*~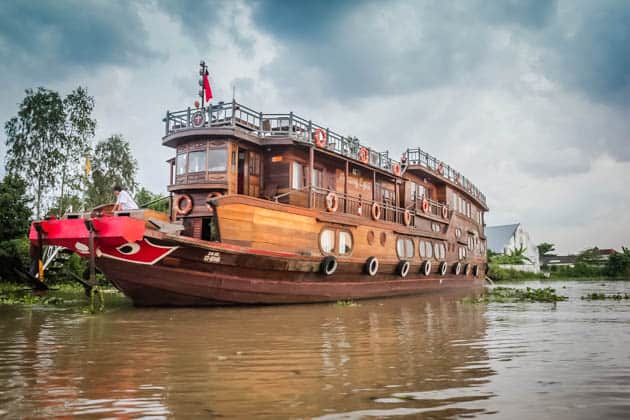 ~ The Mekong Eyes, our home for 2 days ~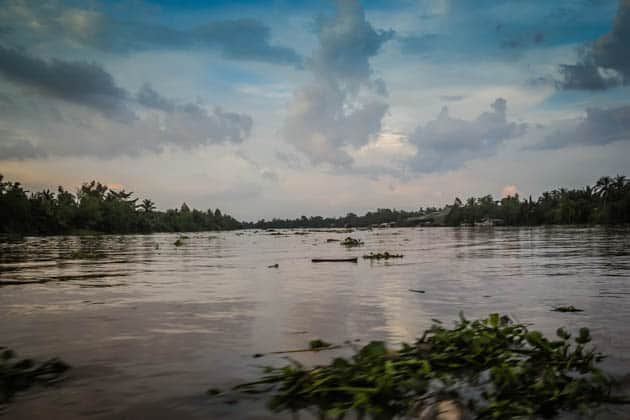 ~Current on the Mekong River ~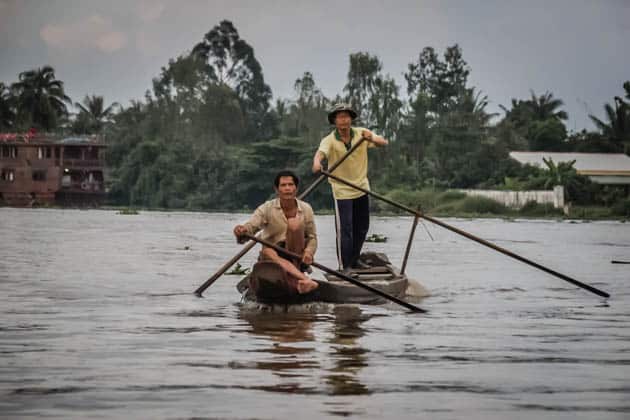 ~ Locals on the Mekong River ~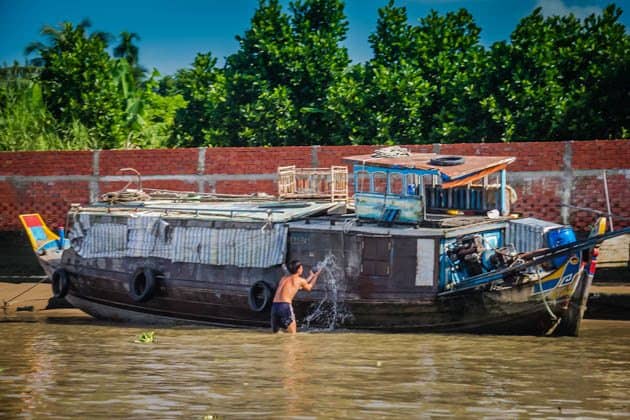 ~*~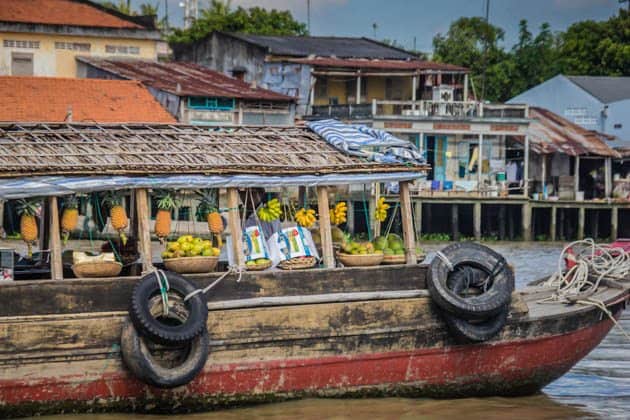 ~*~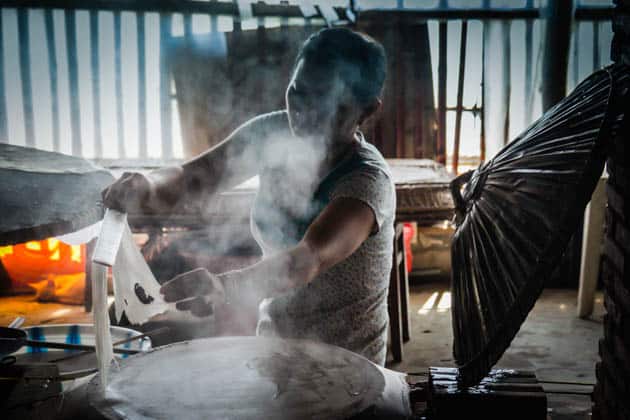 ~ Women making rice paper ~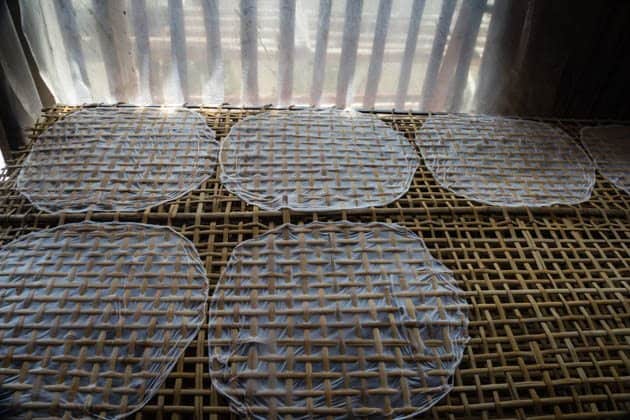 ~ Rice paper drying ~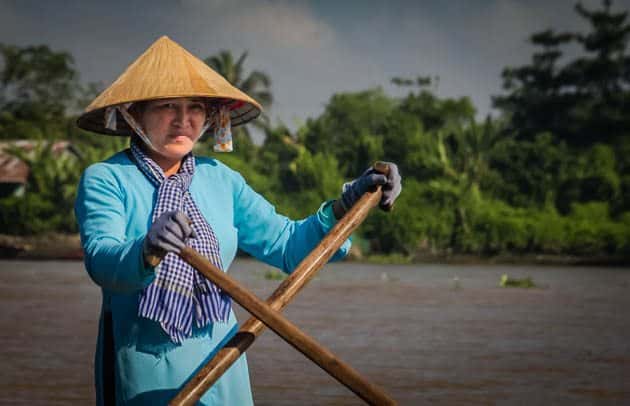 ~ More ladies with arms of steel ~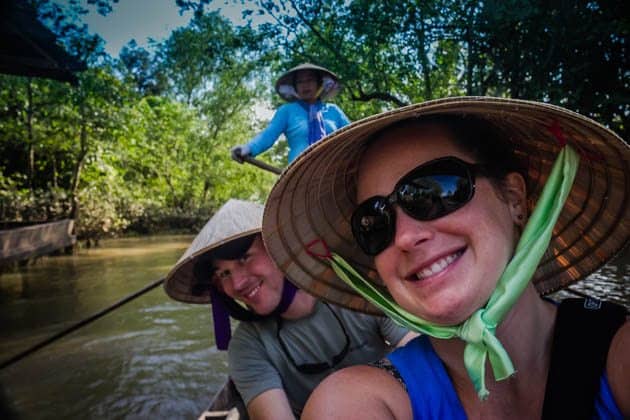 ~*~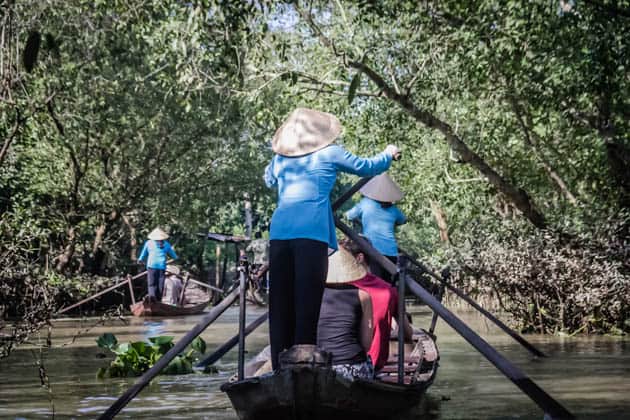 ~*~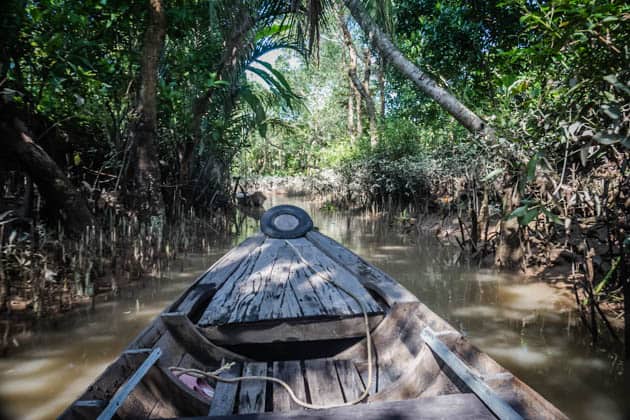 ~*~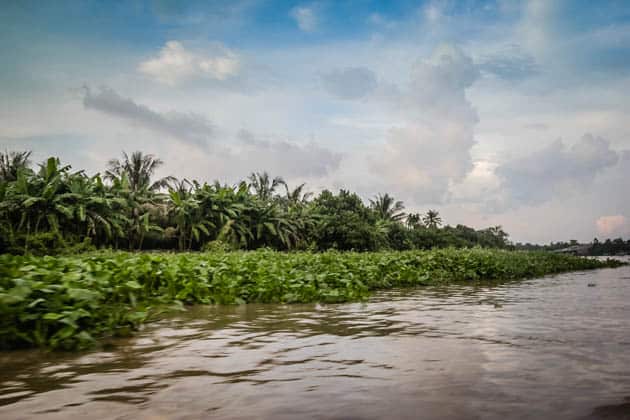 ~*~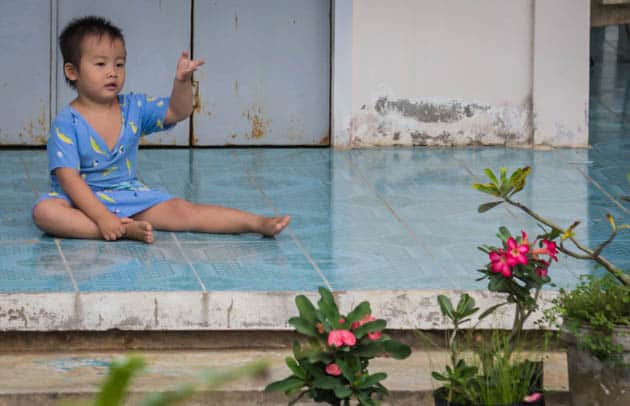 ~ Girl waving at us as we biked inland ~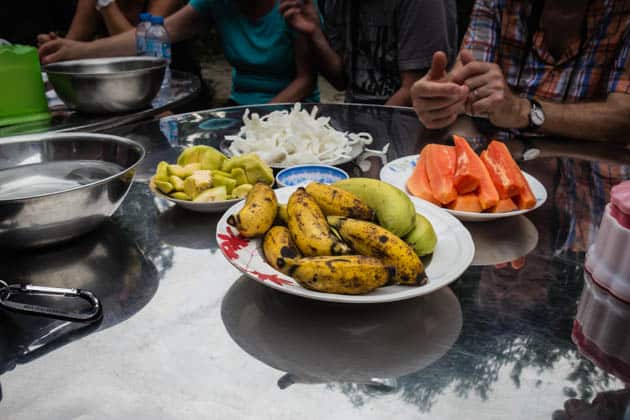 ~ Sampling local fruit and sweets ~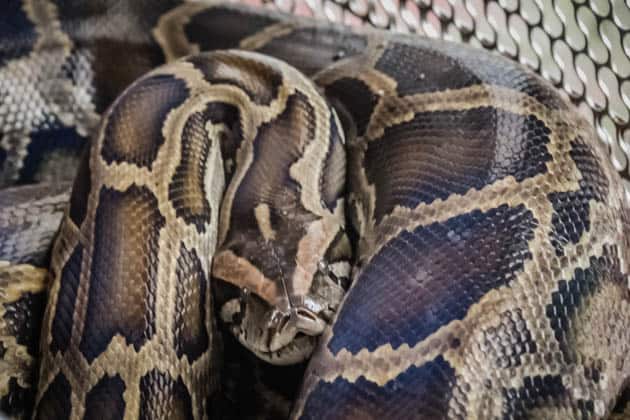 ~That HUGE snake I was talking about earlier….. CREEPY!~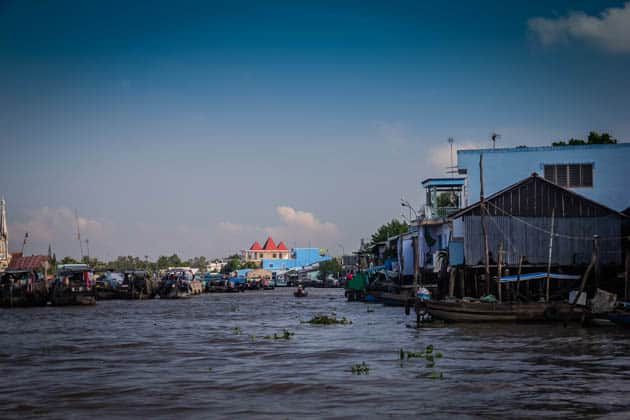 ~ Cai Be Floating Market ~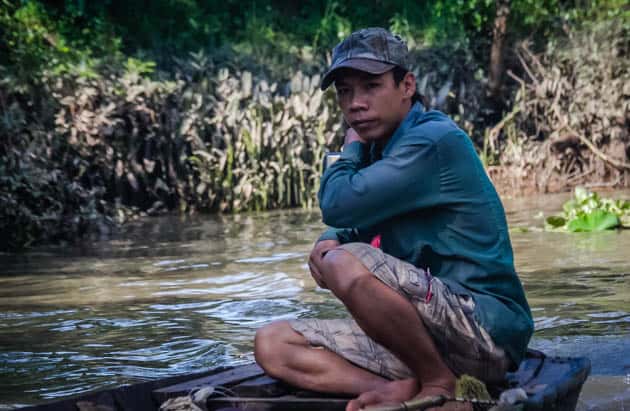 ~*~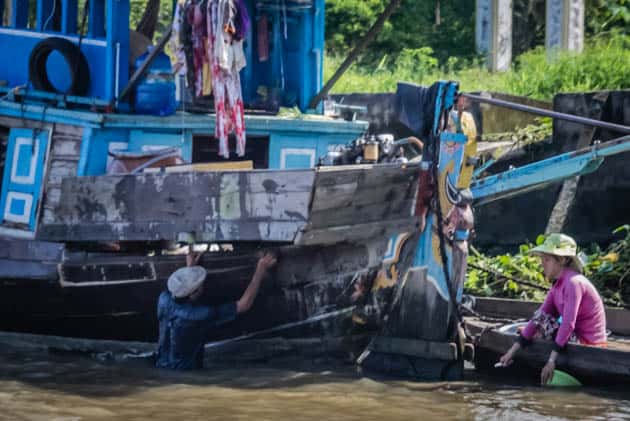 ~*~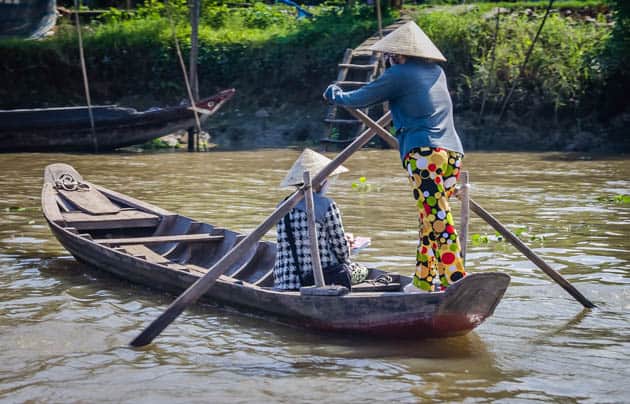 ~*~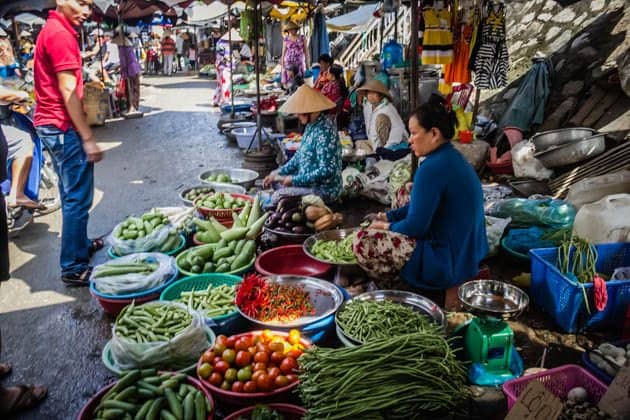 ~ Cai Be street market ~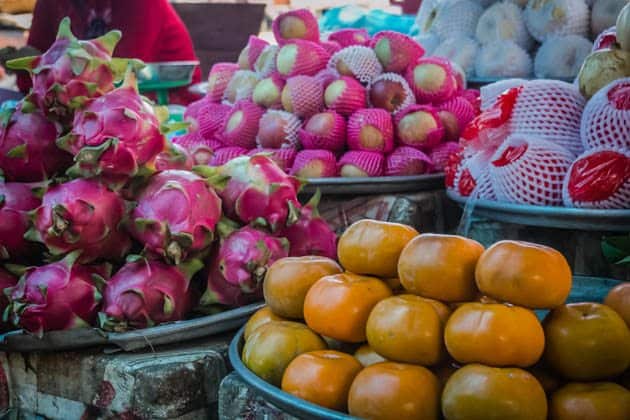 ~ Look at that Dragon Fruit! Yummy! ~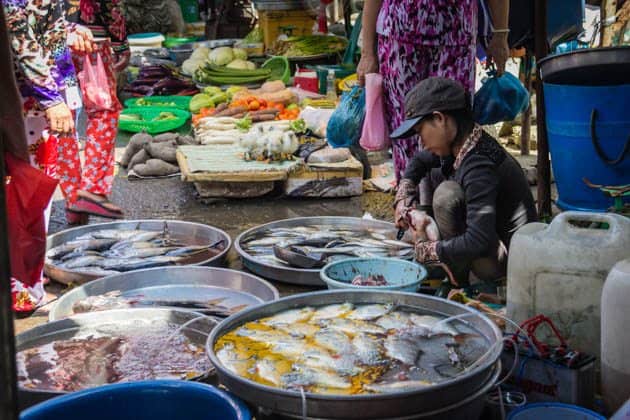 ~ Fish anyone? ~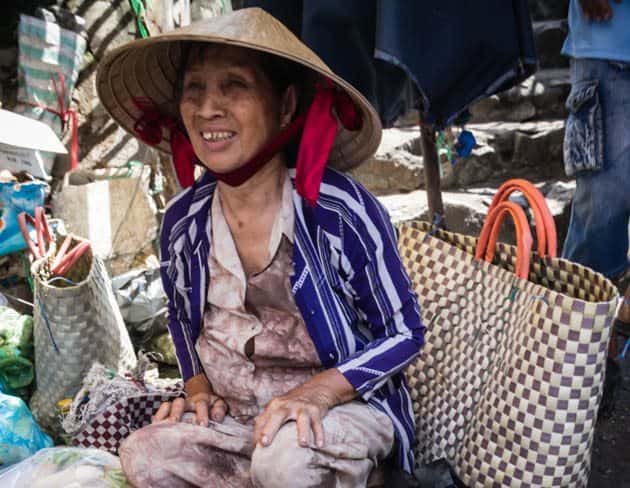 ~ Local merchant ~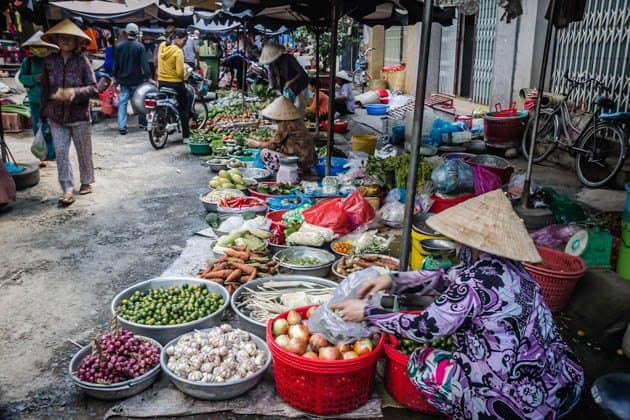 These 28 photos may not show you every single aspect from our trip, but they show you the life that resides in the Mekong Delta of Vietnam. They show you the people. The nature. The greatness of the great river they call home. I
If you are seeking an adventure to the far reaches of SE Asia, then look no further. The Mekong Delta will show you all of that and more.
More on Vietnam:
Did you like this story? Share it!