Traveling to another country can be stressful as well as exciting. One of the biggest concerns that we experience when we travel is what will we eat and is it safe.
Choosing food in a new country can be tricky, and if you can't read the language then you're going to feel a bit lost. However, a bit of research about the Vietnamese food beforehand and some key phrases under your belt will help you to get through your trip without any major mishaps.
Food is a great way to experience another country's culture, and Vietnam is well known for its incredible array of dishes.
However, if you're visiting Vietnam and don't speak or read the language, then there's a good chance that you're going to go into a restaurant, pick up the menu and not have a clue what it is you're ordering.
Now, as Vietnam's food is quite different from food in the west it's important that you know what sort of dishes are popular there and what sort of things you might like.
If you've planned a holiday to Vietnam with a company like Encounters Travel and are feeling a bit overwhelmed about how to eat while you're there, here's a simple guide to Vietnamese food to help you get started.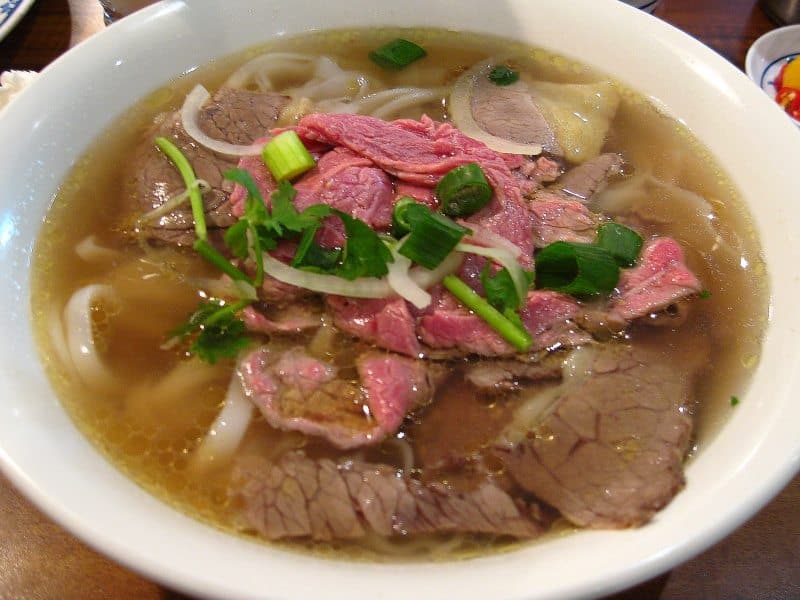 Know Vietnamese Food the Categories
The wide range of foods in Vietnam tend to come under specific categories, and it's important to know that the majority of Vietnamese dishes contain at least one uncooked herb or vegetable.
Bahn foods refer to the range of steamed rice and rolls available. Goi refers to salad, and in Vietnam, salads tend to be made with ingredients like unripe mango rather than the more traditional salad components like lettuce and tomatoes.
Meanwhile, Pho foods are clear broths, usually made with noodles and meat such as pork. Bear in mind that the type of foods served can vary from region to region; for example, a Pho broth from North Vietnam will be different from a Pho from the South.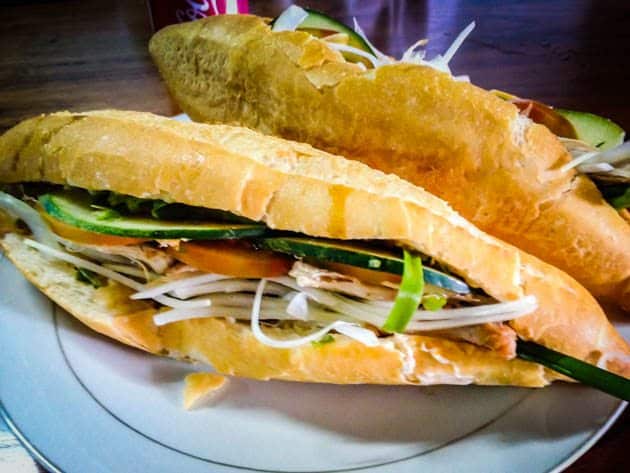 Highlight Dishes
PHO
Everyone should try these broths when visiting Vietnam. The 'Pho' refers to the rice noodles, but the name is commonly associated with the clear broth and meat ingredients and make the soup so delicious. This is a staple of the Vietnamese diet and a must for anyone visiting.
BAHN MI
This dish is synonymous with Vietnam and is now enjoyed all over the world. While it uses the French baguette, this sandwich is distinctly Vietnamese thanks to its fillings, including things like pork belly and fishcakes. These sandwiches are famously spicy, too, so not for the faint of heart!
BAHN XEO
A tasty type of pancake, this savory crepe makes for a delicious meal or snack. The batter is fried in rice flour and coconut milk, and filled with the savory goodness of pork and beansprouts.
GOI CUON
These classic spring rolls are not fried, but it doesn't stop them from being delicious. These can be filled with a variety of ingredients, including grilled pork, and pairing them with peanut sauce is a true taste sensation.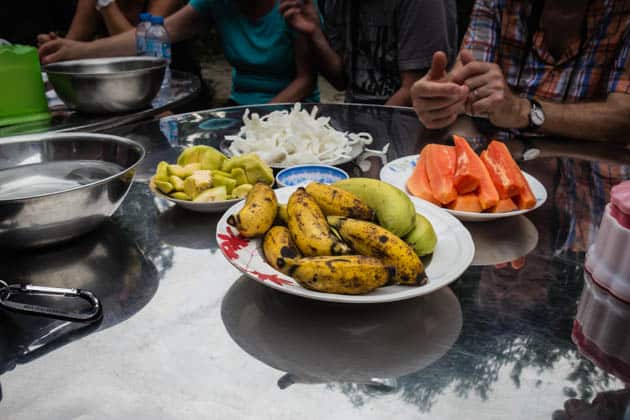 What Not to Eat
There are plenty of guides on how to eat in Vietnam, but it's also important that you know what not to eat as well. Most guides will advise you against drinking the tap water, which is definitely advice to follow, but you can check here for the foods to avoid. It's also recommended that you seek out food with freshly prepared ingredients, that you peel your own fruit and that you keep yourself hydrated.
Have you been to Vietnam and experienced the food there? What was your favorite, or your least favorite? Have you had a culinary disaster that you'll never forget? Share your experiences with us and enjoy your future dining adventures!
More on Vietnam:
Did you like this story? Share it!