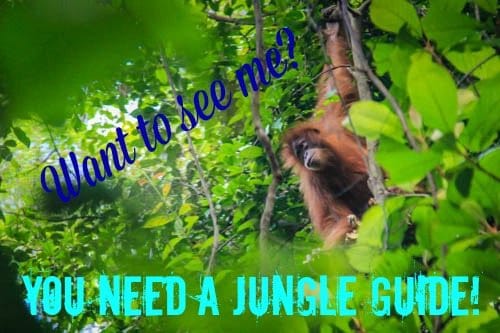 Since no one is allowed to enter the Gunung Leuser National Park without a guide, it is important that you do your research and find someone that is properly trained to take you out trekking.
Besides, you are going to be sweating and exercising your way through the thick jungle in the humid heat of the day and you want to make sure you are looked after by someone that knows what they are doing.
Where to Find Jungle Guides
Finding the right guide can be a task, especially when there is a limited resource for them to advertise on the internet. You can start by conducting an online search for jungle trekking guides in Sumatra. With this method, you will turn up guides that other people have written about or perhaps guides that have their own websites. You will probably get some of the bigger companies this way as well.
Another great way to search for guides is on Trip Advisor. It never fails that I find a great guide by searching the reviews and forums here for the destination I want to visit. For Sumatra, I prowled over the forums first by searching the jungle trekking guide in Sumatra. You get real people (for the most part) giving you real reviews about the experiences they have had with the people you are considering to hire for your trek.
This information is invaluable, you can also search out activities in Bukit Lawang and you will see guides rated and listed there too. Alternatively, you can wait till you arrive in Bukit Lawang and just start asking around. Either way will work as long as you have enough time to do your research.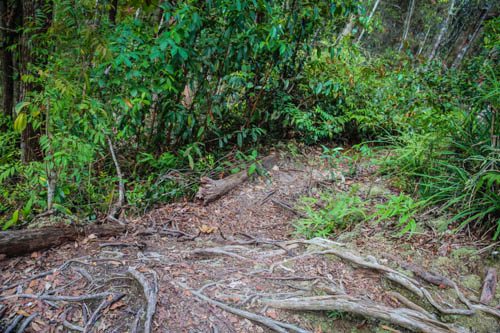 What to Look For in a Jungle Guide
All guides that take tourists into the jungle must be licensed jungle guides. Be sure whomever you choose to take you trekking has a license and is willing to provide it to you. These guides have been trained to look after travelers while trekking and have the knowledge to educate you about the jungle.
They have been taught how to respect the jungle and how to treat the animals in their natural habitat. The last thing you want is to hire someone that throws garbage or harasses the animals while you are trekking.
Personality is always a big factor for me when choosing a guide. You want someone that is easy going with a sense of humor. You will be getting some hard exercise and spending days with this person in one of the most remote parts of the world, you want to be sure you like them.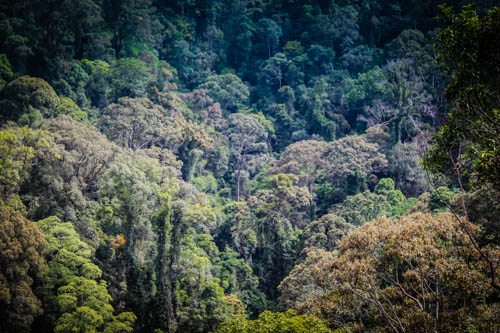 Our Experience
After heavy research, we decided to go with one of the smaller companies we came across. This small company is actually owned by the guide, so every aspect of the trip was much more personal.
We found Thomas Jungle Tours by conducting a search on Trip Advisor. We read many positive things about him in the forums and reviews. He has a website with detailed information and testimonials from other trekkers. A basic online search also returned positive information about people's time spent with him in the jungle.
Our guide was able to help us arrange transport from the airport to Bukit Lawang, accommodation, trekking, and other activities in the area. He was knowledgeable, personal and truly cared about the preservation of the jungle. This all made him the right choice for us.
We met people in Bukit Lawang that had gone every which way, hired the big companies or just showed up and found a guide and it all seemed to work out fine for them. Choosing a guide comes down to what is right for you.
**************************
Doing your research is the best advice I can offer. We had a fabulous and memorable time with our jungle guide Thomas. No matter how you choose, you are likely to have a unique and memorable experience of trekking through the jungle in Sumatra.
More on Indonesia:
Did you like this story? Share it!