After arriving in Busuanga, we were quick to realize we weren't in Kansas anymore. Much of the island is undeveloped and home to a small group of settlers that have forged their way to the island from other bustling places in the Philippines. They lead a simple life and with that comes a rustic adventure.
As part of our Photosafari with Tribal Adventures, we spent our first day traveling across the island with 4×4 trucks through rivers, dirt paths, rickety bridges and places where there really wasn't any roads on a mission to reach the northwestern side of Busuanga for a chance to explore Calauit Island.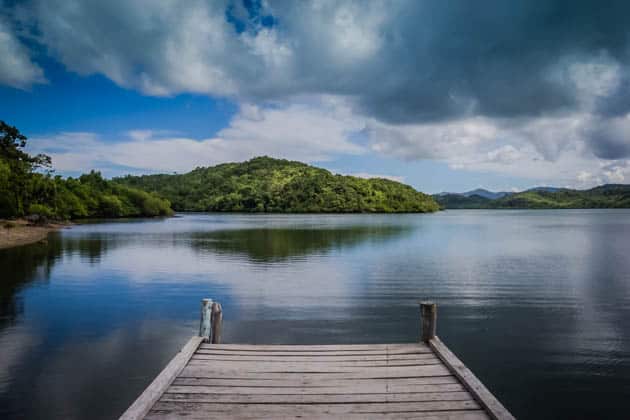 History of Calauit Island
In 1977 the island of Calauit, located on the Northwestern edge of Busuanga, was named a wildlife sanctuary and game preserve. The 3,700 hectares that make up the island have been left in a natural state and animals from Africa were moved to this island as a participation in preserving African animals.
In the beginning, 8 different species of African animals, native to Kenya, were introduced to the island. Today they live in harmony with several endemic species native to Palawan. If you are up for an adventure, you can travel overland through the sparsely populated island of Busuanga for a few hours to the Northwestern edge, where you can take a 15 minute boat ride and begin your own discovery of Calauit Island.
Originally a conservation project, the public is now welcome to visit the island and get a chance for close up encounters with the resident animals, especially the zebras and giraffes. If someone would have told me I could road open land in the Philippines amongst some of Africa's most popular species, I would have called you crazy. Low and behold, it is possible.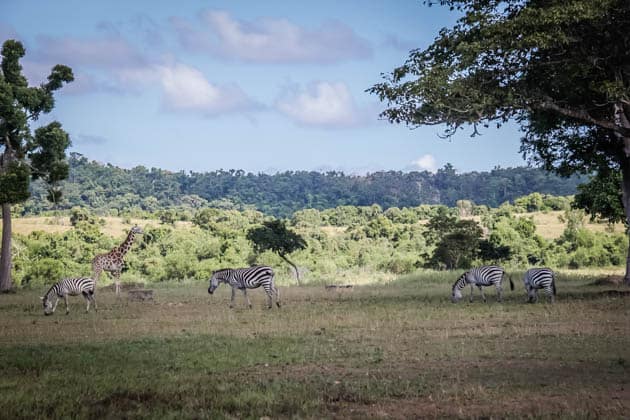 Welcome to Africa… er…the Philippines
We arrived at Calauit Island in the early afternoon and made the short boat ride across the placid inlet before docking and making our way to the entrance checkpoint. From here, it was a 20 minute hike through the forest until we reached an opening that shocked me. There, in middle of the Philippines, was the African savannah.
The inhabitants of this island have made it home and in doing so have transformed the landscape into an exact replica of their native land. They were helped by reforestation efforts on the island prior to their arrival, which cleared the bamboo and removed many of the native species. Today the island is a very clear picture of something you would see in Africa.
It is quite a surreal experience to see giraffes and zebras wandering around at will. These animals are not tame by any means, the guide are sure to keep and eye on you and be sure you maintain a safe distance from them as they move freely through the area. There is a select herd of zebras and giraffes that hang out in the main area that you arrive to, these guys are more tolerant of seeing people and are less shy.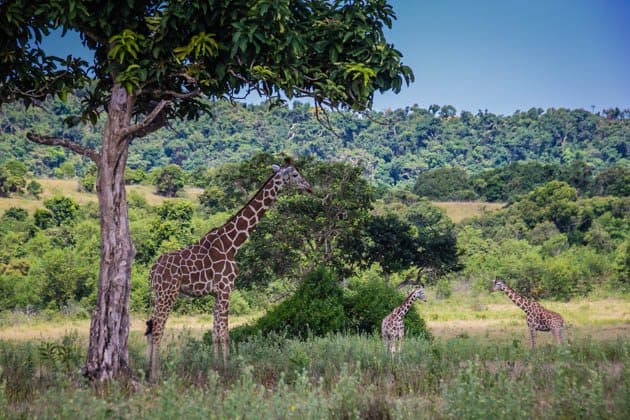 ~*~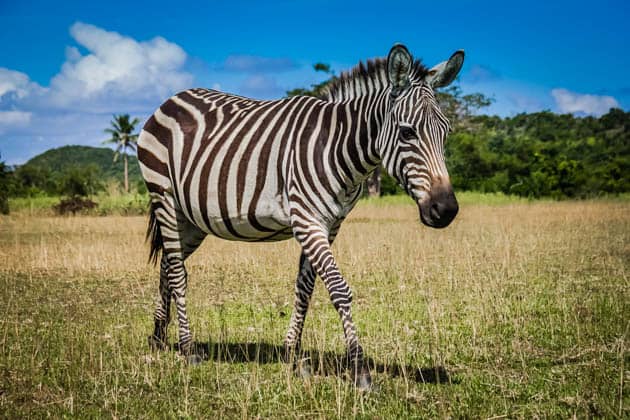 ~*~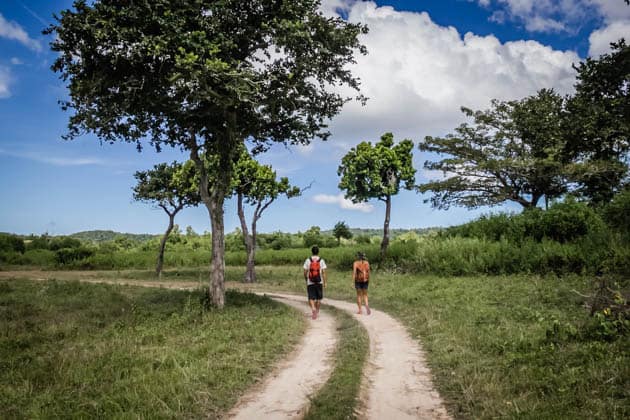 We spent the better part of 3 hours wandering the main area and taking photos before taking a trek further into the park to observe some of the other species that exist there. The idea is that the animals are free-roaming, the exception being a small number of animals they have caged for observation. You can get an up close look at this if you are into it, for me, I am not much into the zoo look. I much preferred mingling amongst the free roaming animals in the park.
How, Why?
I suppose you are wondering why there is such a place in the Philippines, it was something I couldn't quite wrap my head around either. Upon asking, we were given two versions of truth. Both revolving around the late dictator Ferdinand Marcos, the locals will tell you that Marcos attended an endangered animal summit in Africa and was motivated for the Philippines to participate in conservation and protection of endangered African animals, so he had this island cleared and imported 104 animals, by boat from Kenya, to Calauit Island to assist in preservation efforts.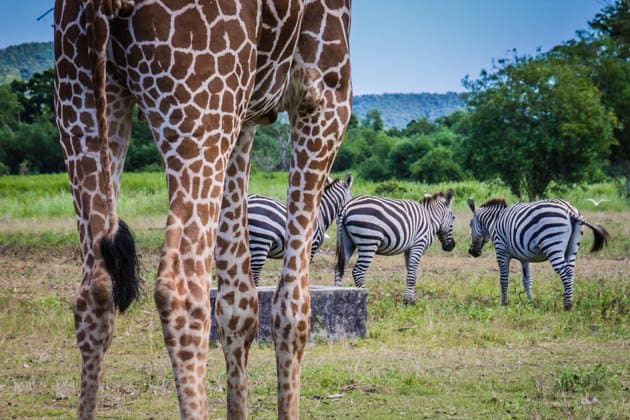 ~*~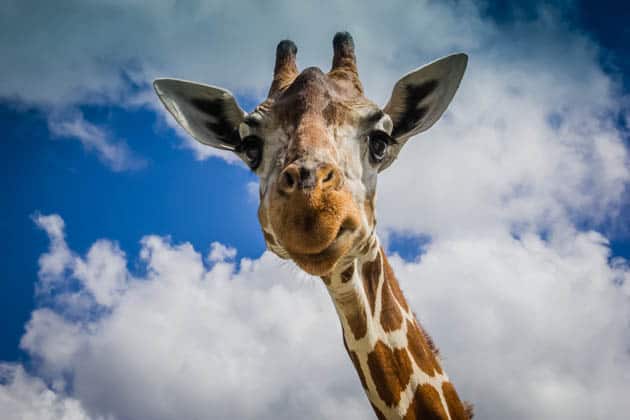 ~*~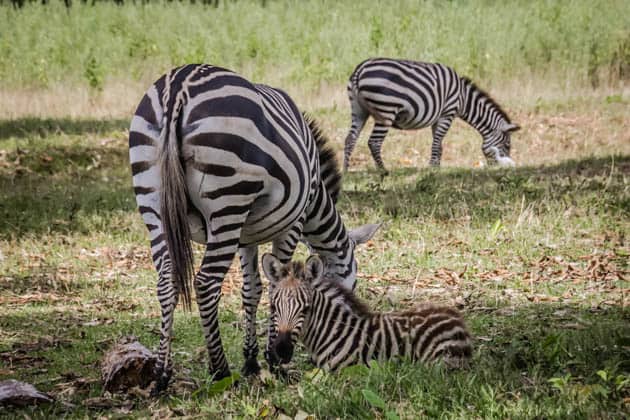 The opposing story goes a little more towards the flexing of muscles by Marcos to create a tourism project, in which he forcefully took the land in Calauit and imported the African animals for personal reasons.
Either way, the project at Calauit hangs in the balance with lack of funding. This information gave me a double edged feeling for our visit, I can certainly say that having the opportunity to be so close to such amazing animals and photograph them was a special experience for me, however I can understand the concerns that surround the island and the locals need to be extra cautious about minimizing the impact of tourism on the animals.
That being said, if you're curious, hop on a plane to Busuanga and head into Coron Town to the Tribal Adventures office. They'll arrange and adventure you won't soon forget.
Have you visited Calauit Island?
More on the Philippines:
Did you like this story? Share it!