Spending four rainy days in Sydney left us ready for a new type of adventure. Luckily, the Blue Mountains are located just 1.5 hours drive from the tourist park we were camping at. We got up that morning without any plans because we didn't want to spend another day in the rain and to our pleasant surprise, we had sun.
Making a last-minute decision is easy when everything you have is right in the van. We ate a quick breakfast and then made our way into the Blue Mountains. The entire day was spent exploring the great hiking trails, mountain vistas, waterfalls, and wildlife.
Although we didn't get to see everything that the area has to offer, we got a good taste and can honestly say we would recommend a visit to this area on your next visit to Sydney.
With that said, we do need to offer some advice. We stupidly got sucked into a visit to Scenic World. Don't ask us how we did, we are generally smarter about these types of things. Maybe it was the allure of the cable car or the supposed thrill of the cliff train, regardless it was a complete fail and a waste of precious dollars for us.
The single best thing that came from the visit was spotting and having the opportunity to observe a Lyrebird in the wild. That moment was surreal and amazing as he ran through the highlight reel of every noise he had heard before.
We lingered for a long time attempting to photograph him, they are lightning-fast, and taking video of him. That experience made up for the con but consider yourselves warned, the Blue Mountains are great but Scenic World is a tourist trap.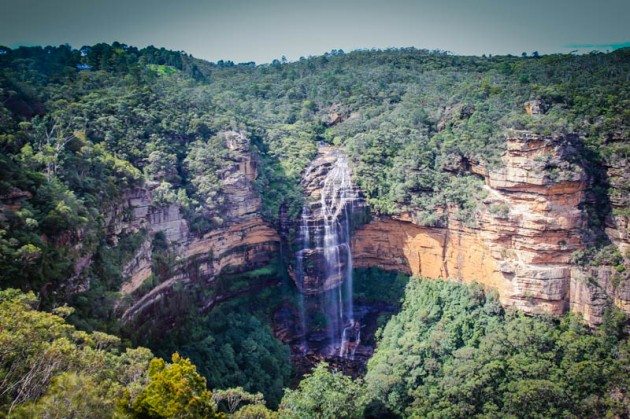 ~Wentworth Falls~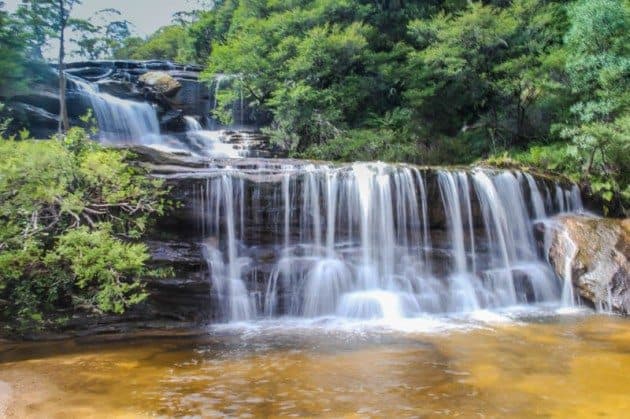 ~Top of Wentworth Falls~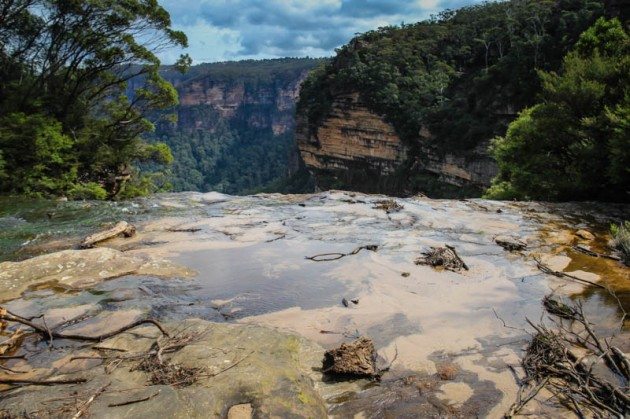 ~Cliff drop at the top of Wentworth Falls~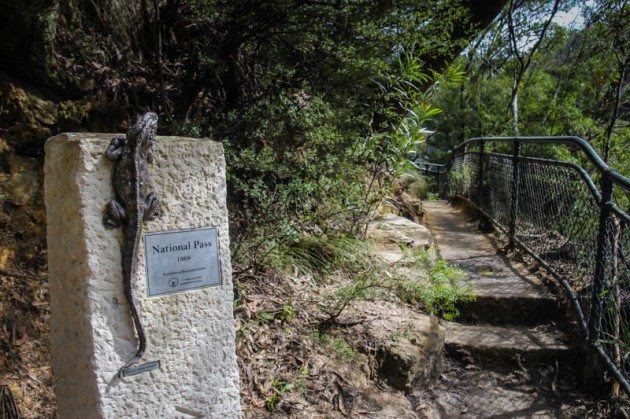 ~Beautiful nature trails~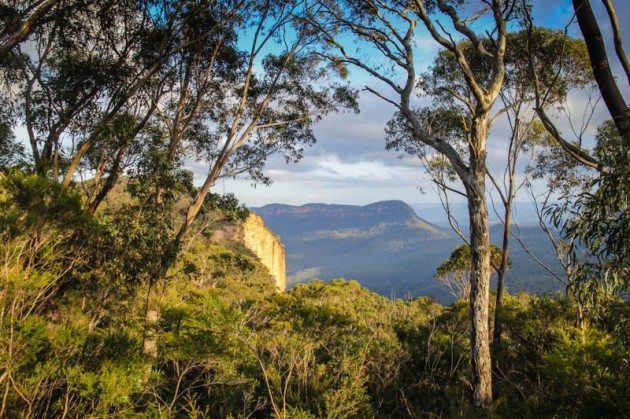 ~Blue Mountains overlook~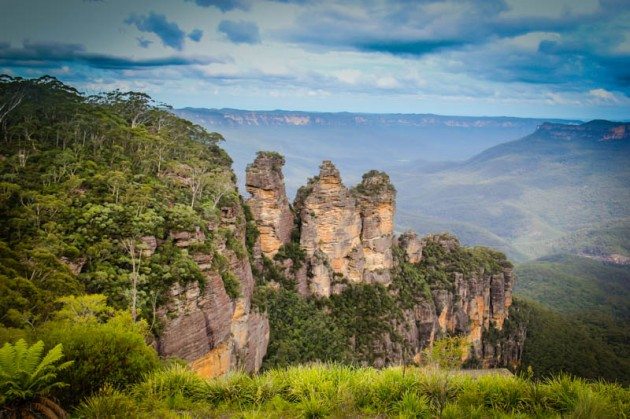 ~The Three Sisters~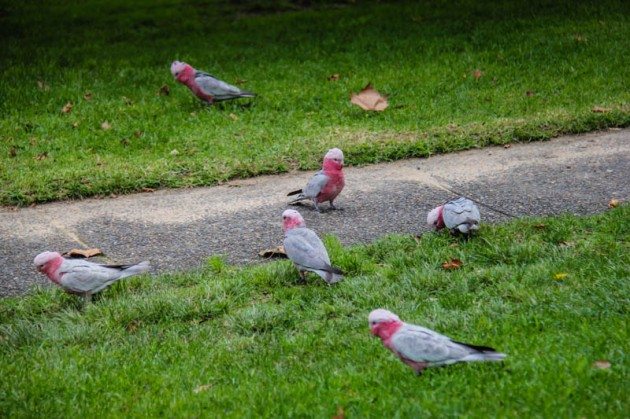 ~Australian Pink Galah's hanging out~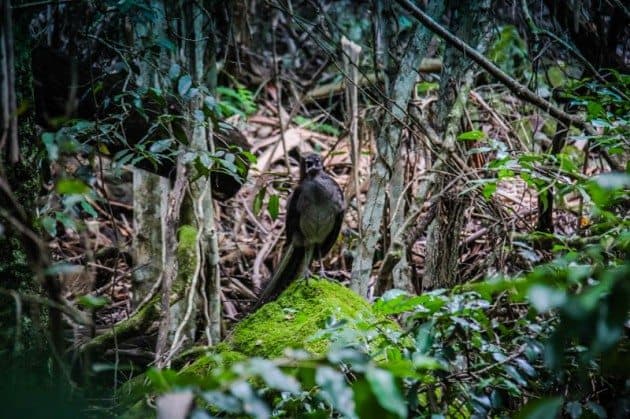 ~Lyrebird singing his heard out for us!~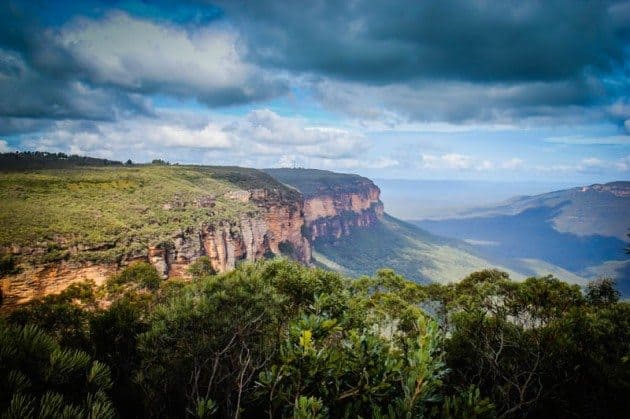 ~Beautiful table top mountains with a blue haze~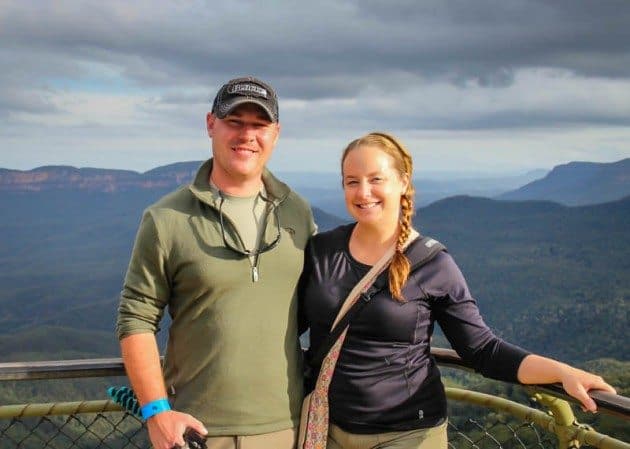 ~All smiles on a sunny day, finally!~
Did you like this story? Share it!