When we first arrived in Cairns we weren't sure we would make the trip up to Cape Tribulation. Mainly because we no longer had the luxury of our own wheels. We had turned in the campervan and were down to our own two feet for the rest of our time in Australia.
After looking at many tour options and contemplating whether we wanted to put the money out for an official tour we were left undecided. The tours were expensive with two of us and the budget was starting to protest after being in Australia for nearly 5 weeks. In thinking on it, we headed over to McDonald's to use their free WIFI and mull it over.
While sitting there a familiar face walked through the doors and started paroozing the menu. One of our new friends and fellow travelers that we met on Fraser Island. It didn't take us long to come up with a plan that would involve renting a car and planning our own tour of the Daintree Rainforest and Cape Tribulation.
Don't leave home without: Lonely Planet Australia (Travel Guide)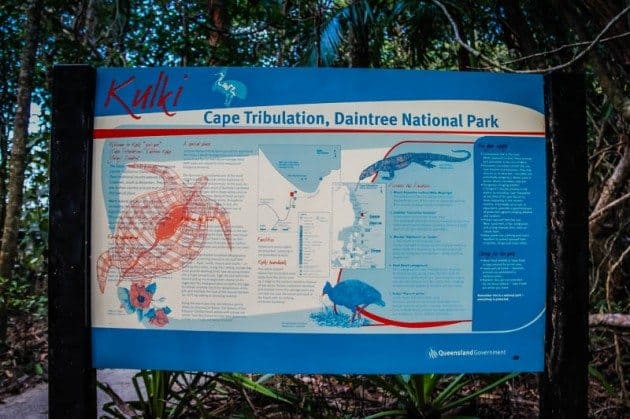 Our total turned to 4 when we learned another friend of ours was also in Cairns and before we knew it, we were picking up our Toyota rental car and making our way up the coast. As far as remoteness goes, Cape Tribulation takes the cake. It is as far North as you can travel in North Queensland before hitting unpaved paths.
After spending the day working our way North on the windy roads, crossing a crocodile-infested river on a car ferry and driving through one of the most remote rainforests in the World, we finally arrived at the notorious Cape Tribulation. And it didn't disappoint. The sheer beauty of this part of the World is hard to put on paper. I have never seen anywhere else that is quite like it.
The oldest Rainforest in the World consumes the land and mountains all the way to the beach where it becomes sand and then turns into the vast expanse of the ocean. We were lucky to arrive at low tide, so we had loads of room on the beach to explore and take it all in.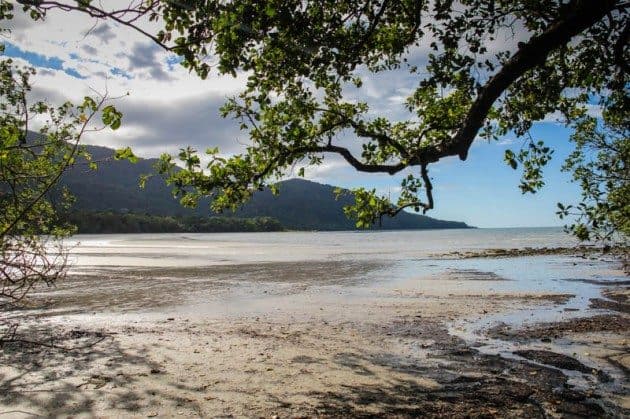 ~First Glimpse of Cape Tribulation~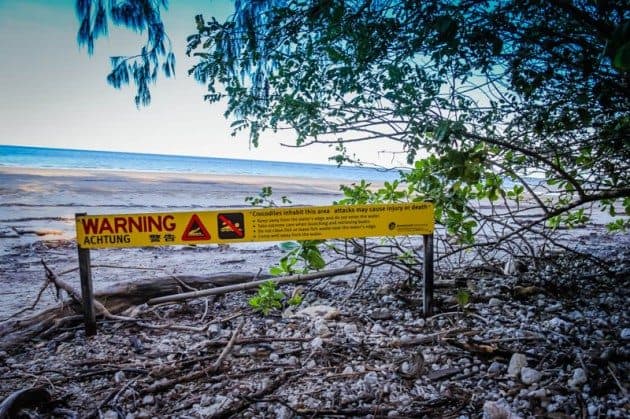 ~Yes, Crocodiles are Even a Threat at Cape Tribulation~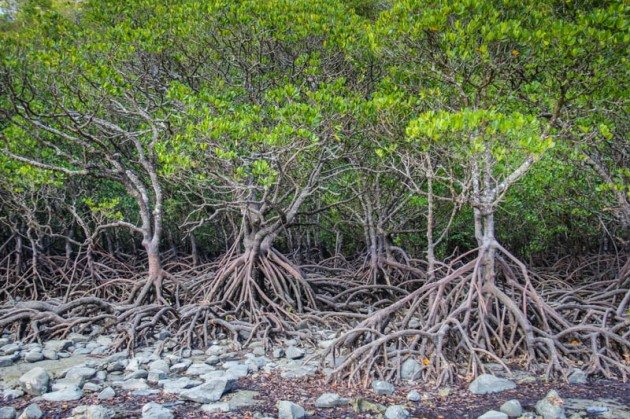 ~Mangroves at Low Tide~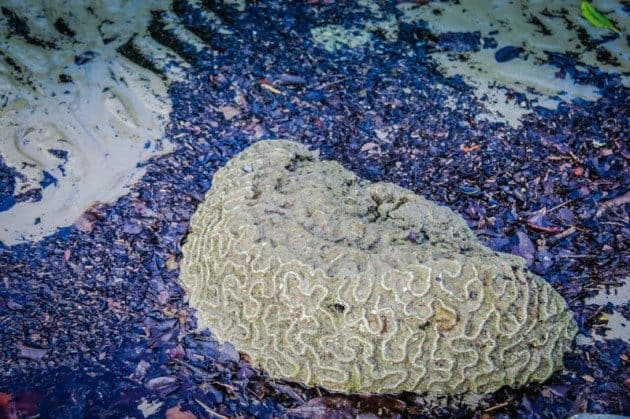 ~Exposed Beach Coral at Low Tide~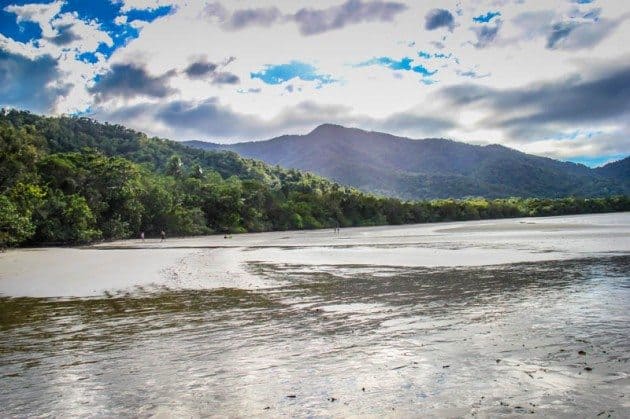 ~Pure Beauty with the Rainforest meeting the Beach~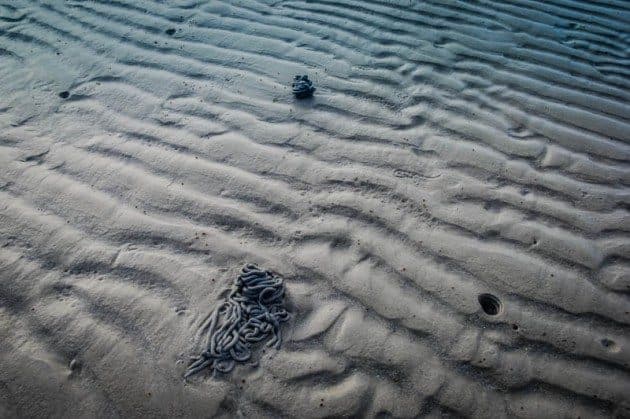 ~Crab holes on the Beach~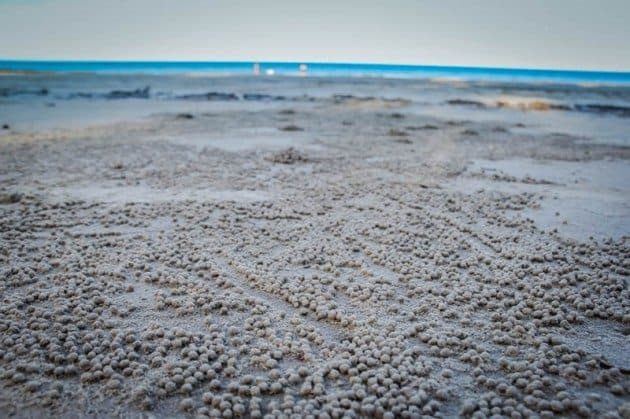 ~More Crab Holes from a Different Species~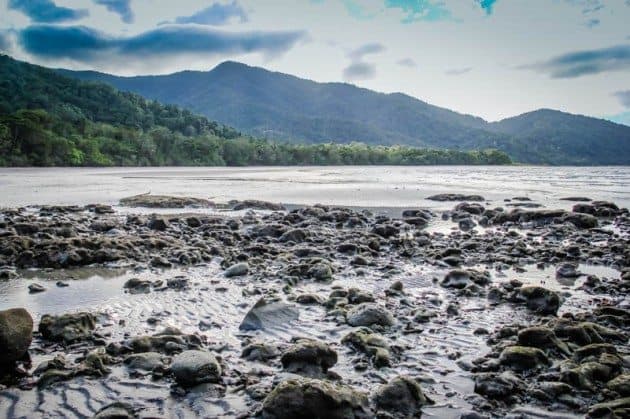 ~A Different Perspective of Cape Tribulation~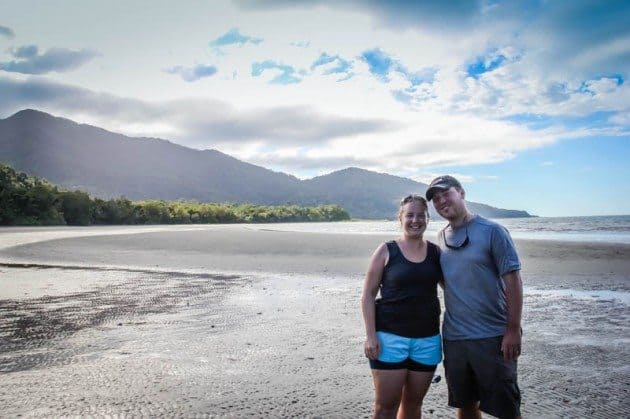 ~Celebrating Our Visit to a Remote Part of the World~
Have you ever been to Cape Tribulation?