Not only do we love adventure when we travel, but we love history and getting a chance to visit places with a rich history is one of our favorite pastimes between adrenaline rushes. One of the first things on our list for our visit to Seoul was the Gyeongbokung Palace.
I honestly think a visit to Seoul wouldn't be complete without a visit here. You know, one of those cliche's like
You haven't seen Seoul till you've seen the Gyeongbokung Palace
and I can honestly say that I agree with that. The palace is stunning and visiting it when there is a changing of the guard is something that will always stand out about our visit to South Korea.
Gyeongbokung Palace was first constructed in 1395. The palace has fallen victim to many things through time including a fire that destroyed it until it was completely reconstructed and rebuilt in 1867. After this reconstruction, it was the largest and main temple for the Josean Dynasty.
It was destroyed again in the early 1900s when Korea was occupied by Japan. The palace we walked through on our visit has been in the process of being reconstructed since 2009 and only half has been restored of the original size.
There are plans for the Korean government to implement a new 20-year restoration project that will return the Gyeongbokung Palace to its original state.
Don't leave home without: Lonely Planet Korea (Travel Guide)
Favorite Photos from Our Visit
The entire grounds is photogenic and I had a fun time wandering through the complex and capturing photos of this beautiful palace. The photos below are my 5 favorite photos of the palace grounds from our visit.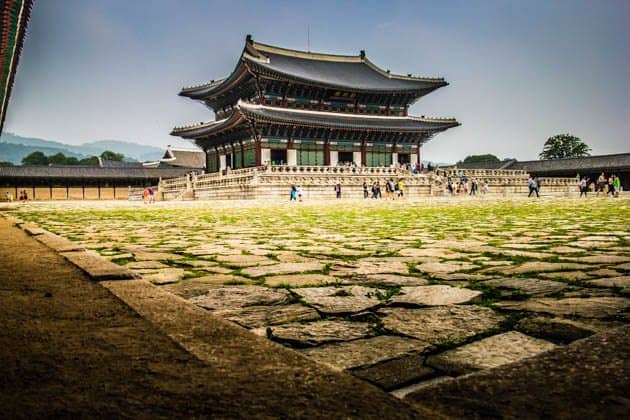 ~*~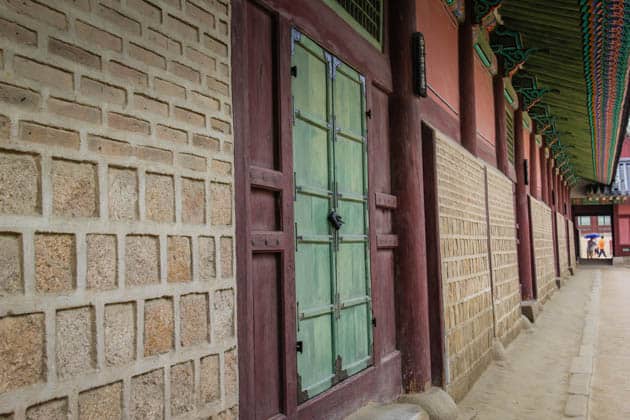 ~*~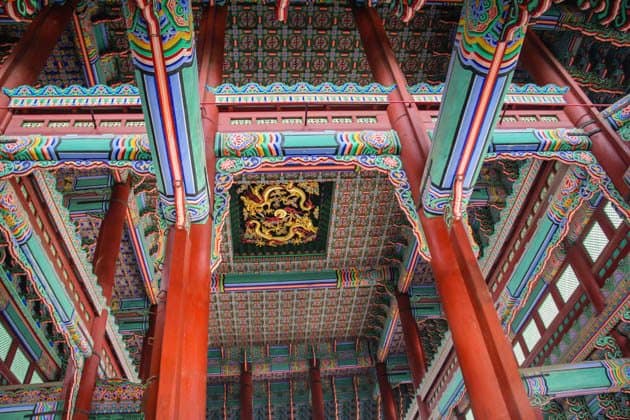 ~*~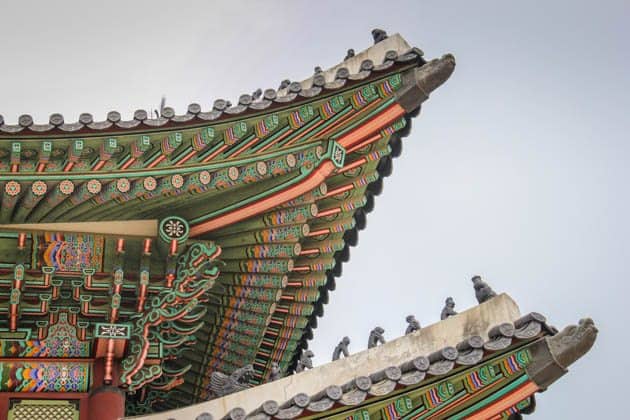 ~*~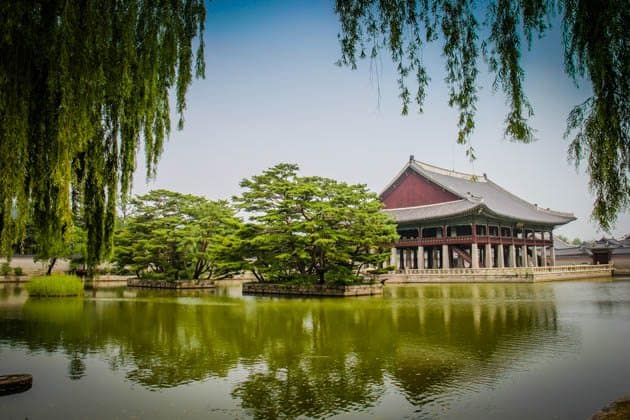 Changing of the Royal Guard
The day we visited the Gyeongbokung Palace we hadn't planned to catch a changing of the guard. We just got lucky, real lucky, and after experiencing it I can say, without hesitation, that you shouldn't miss it.
You will bear witness to a beautiful ceremony that displays striking colors and fancy footwork. From the first pounding of the drum to the band playing you will be mesmerized by the changing of the guard at this palace.
~*~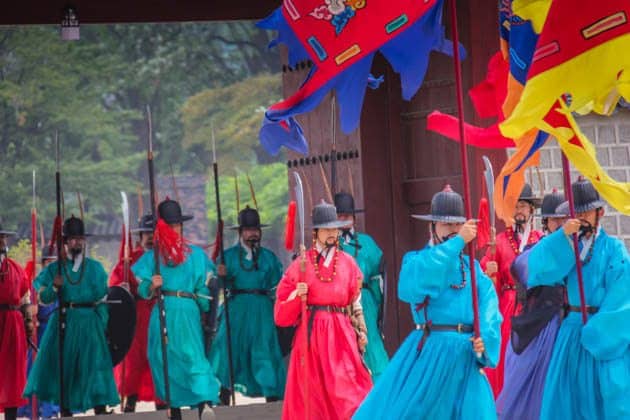 ~*~
~*~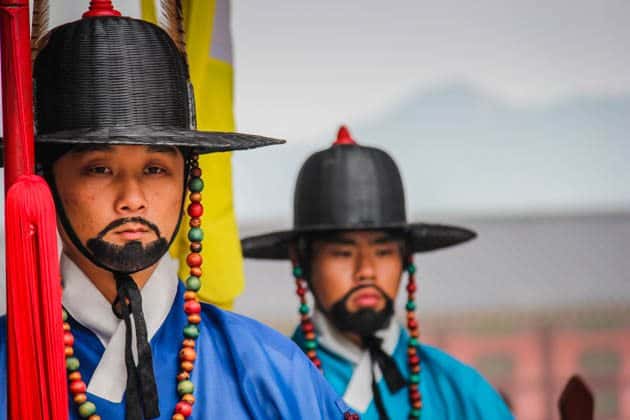 ~*~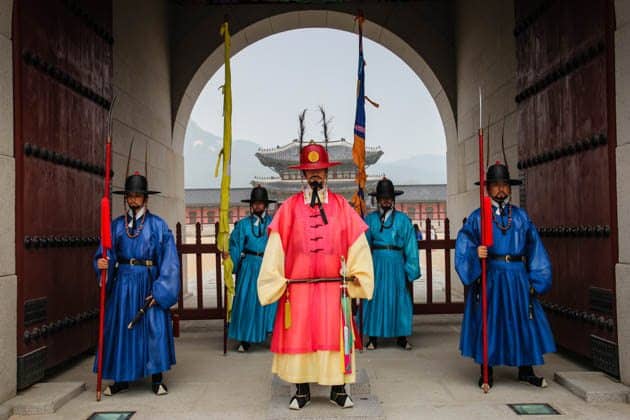 Plan Your Visit to Gyeongbokung Palace
Getting there: The palace is easily reached on Seoul's giant metro network. From Seoul Station, take line 1 to Jogno Station and transfer to Line 3. On Line 3, get off at Gyeongbokung stop. The metro is well marked, take the exit for Gyeongbokung Palace and you will come up right next to the palace. Metro cost from Seoul Station, 1,150KRW ($1USD).
Hours: 9 AM to 6:30 PM, closed on Tuesdays. Hours will vary by season.
Admission: The cost to enter the palace is 3,000KRW ($3USD) per person.
Changing of the Royal Guard Ceremony: Times to view the ceremony are 10 AM, 1 PM & 3 PM. Closing of the guard ceremony also available for viewing at 4 PM.
For more information on visiting the Gyeongbokung Palace, check the Visit Seoul website.
More on South Korea:
Did you like this story? Share it!