Australia's beautiful city of Sydney is a great vacation spot and has a lot to offer every type of vacationer. It has a few very notable attractions that are iconic such as the Sydney Opera House. Yet, there's more to Sydney than meets the eye. Delve a bit deeper and you will find places to explore like the City Fish Market and Botanical Gardens. With so much culture and diversity around every turn, it's no wonder that Sydney is a tourist hot spot. The following are a few of our favorite activities to enjoy during your stay.
Don't leave home without: Lonely Planet Sydney (Travel Guide)
Sydney Harbour
Many people don't know that Sydney Harbour is actually a naturally occurring landmark and boasts being the most beautiful natural harbor in the world. Although there are over 150 miles of shoreline the most popular areas are the landmarks of the Royal Botanical Gardens and the beautiful Sydney Opera House.
Furthermore, you may take a ferry ride across the harbor to enjoy some great restaurants that are situated right on the beach. This is an efficient way of navigating the harbor because it contains more than 30 mi.² of water and is much more convenient than trying to walk around the shoreline. With so many spots to stop and visit around the harbor, make sure to give yourself ample time to explore.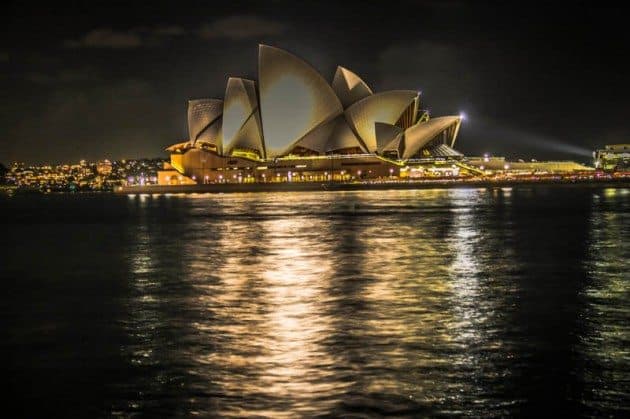 Sydney Opera House
This structure is by far the most recognizable, featured on travel sites, postcards, and magazines. We recommend the 90-minute tour where you will not only learn about the soaring roof peaks and how the building was made, but also the individual venues that house much of the entertainment that visits Sydney.
You won't have to wait to see a show in order to appreciate the wonderful Sydney Opera House. There is also a five-star restaurant attached to the opera house that is rated as one of the world's best for its cuisine offerings. Just be sure to get your reservation in early and try to make it at sunset if you can. That way you are guaranteed to have one of the most breathtaking views that Sydney has to offer.
Coogee Beach
Coogee Beach is by far the most popular place to spend a lazy day in Sydney. The beautiful sand and placid water make the perfect stress free outing for everyone, young and old. Cogee Beach is a short ferry ride from Sydney Harbour and is very visitor friendly. One of its biggest draws is the sprawling boardwalk that houses many beach themed shops and has some of the most delicious cafe food to be found in all of Sydney. You'll be able to sit and enjoy a drink or a meal while you look out over the beautiful beach. It doesn't get more relaxing than that.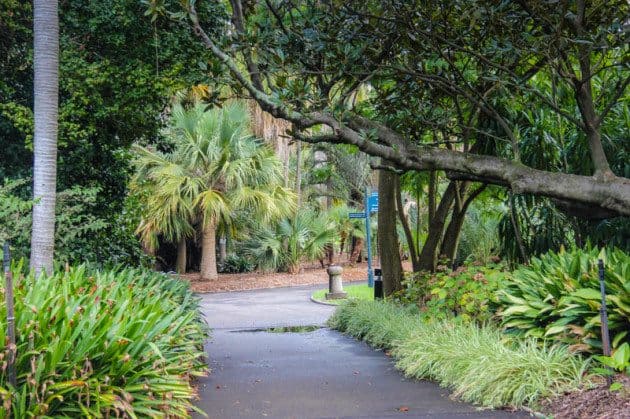 The Royal Botanical Gardens
The 74 acre Royal Botanical Gardens were founded in 1816 and house some of Sydney's most beautiful green spaces. The park is grouped into 18 different spaces that include spectacular flora such as the Succulent Garden, and Palace Rose Garden, to name a few. The park hosts several events throughout the year and the gardens are very popular as a wedding venue. You can pack a picnic just watch out for the birds. The local foul have been helping themselves to picnic food for years and are not wary of people. Even at that though, it's a lot of fun, especially for kids, to see these beautiful birds come so close and act so spry.
Sydney Fish Market
You may a bit apprehensive because of all the talk about it being a tourist trap, but the Sydney Fish Market is a must during your time in the city. It's exciting to go in and be able to choose from a vast selection of fresh fish and the prices were very reasonable. You can opt to buy the fish and take it home to prepare yourself if you'd like, or you can have it prepared for you on-site and enjoy it the way the fishmongers cook it. We recommend you do both to fully experience the fish market.
Another market you shouldn't miss is the Paddy's Market- Check out the video below for a look at what you can experience there.
Considering a Trip to Sydney Soon?
Sydney is one of the most enjoyable cities in the world. It is easy to navigate and there are many options for getting from point A to point B. With so much to do in one place, it's not hard to fill your itinerary. The food is amazing and the locals are very friendly. The atmosphere is truly wonderful. There is plenty to see and do in the heart of the city and so much more to do on the outskirts of town that Sydney is definitely a vacationer's dream destination.
Be sure to check out our adventures in Sydney and add to the Top Things to do in Sydney list for more great ideas and things to do during your visit: