This Weeks Travel Blog Interview:
Bob of Piran Cafe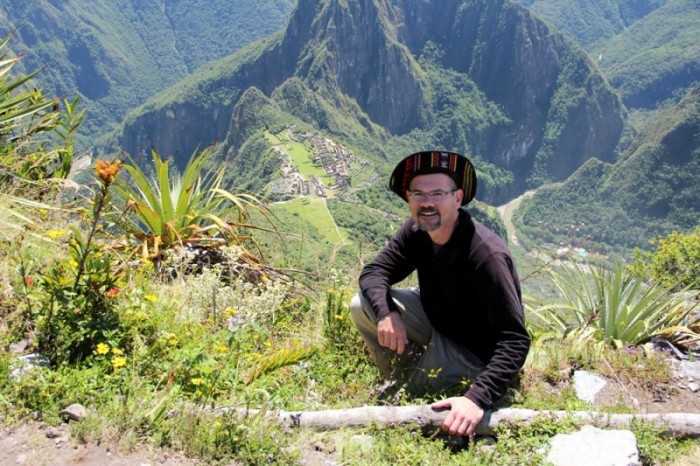 1. Who are you and where are you from? I'm Bob Ramsak, a journalist and photographer by passion and trade. I'm a dual national, born in Slovenia (then Yugoslavia), but I spent most of my life in the U.S. midwest. I moved back to Slovenia permanently in 2004.
2. Favorite thing about your hometown? Please allow me the indulgence of a somewhat convoluted answer here. Thanks. 🙂I was born in Piran, a millennium-old seaside town on Slovenia's Adriatic coast (thus the name of my website), but spent much of my life in and around Cleveland, Ohio. I've lived in Ljubljana, Slovenia's capital, for most of the past decade, and now consider that to be home. Like Slovenia, Ljubljana is small and manageable, and very bike-friendly. The old town center has a very inviting charm that visitors quickly fall for and as a capital city, there's always something going on culturally. I crave and need live music, art and museums nearby. And there's plenty of that on offer here. The people are wonderful, too.
3. #1 Reason you travel? I've had an insatiable appetite and curiosity about the world for as long as I can remember. While my friends were reading comics, I was paging through world atlases. To swim in new experiences and bathe in new sensations. It forces you to leave the confines of your comfort zone which in many respects is the most liberating feeling one can have.
4. Job you left behind? Most recently I was the associate editor for IAAF.org, the website for track & field's international governing body. It was a great gig – I traveled often, covered events on four continents including the last three summer Olympic Games, and had great co-workers and colleagues. But after ten years of focusing nearly all my attention and energy on track and field, it was simply time for a change.
5. What thing(s) did you give up to save money for travel? For my last big trip, I simply stopped shopping except for the bare essentials. It was actually quite easy to do. And cooking more. I enjoy it so that too was a breeze.
6. What kind of backpack do you carry and why? For my most recent trip, a seven-month overland journey from Ushuaia, at the southern tip of Argentina, to Costa Rica, I used a 60-liter Osprey Sojourn, a hybrid pack on wheels. I'm a little older than the 'typical' long-term travelers so I need to take care of my back. J It was excellent. I have a smaller Lowe pack for the mobile office, in which I carry my cameras, lenses, a laptop and external hard drives. That one is too big for general daily use so I also carried a much smaller, less obtrusive daypack.
7. Funniest Travel/WTF moment? When I was punched in the crotch by a four-and-a-half foot tall grandmother on a street in Potosi, Bolivia. A stiff left jab. I was so dumbfounded that I didn't know how to react. Do I call the police? Punch her back? Hide my head in shame?
8. Favorite 'Off-the-beaten-Path' place: That term is somewhat cliché at this point, meaning different things to different people. The favorite spot on my South America trip was Isla de Sol in the Bolivian waters of Lake Titicaca. The sublime beauty of the island and its immediate environs imparted in me a connection and inner peace than not even Machu Picchu was able to match.
9. Your MUST HAVE(s) while on the road: A few notebooks, reliable pens, camera, and my laptop. A durable but compact external hard drive was added to the list of essentials this year. So was a silk sleeping bag liner. I love it.
10. Laundry: Send it out or use the sink? More often than not, send it out.
11. Favorite book: Oftentimes it's the one I just finished that lingers in my mind. The best travel-related book I read in 2013 was 'Blue Highways' by William Least Heat-Moon. It's about a 13,000-mile journey along the back roads of the U.S. It was published in 1982, and remains remarkably fresh 30+ years later. That's the mark of classic travel writing.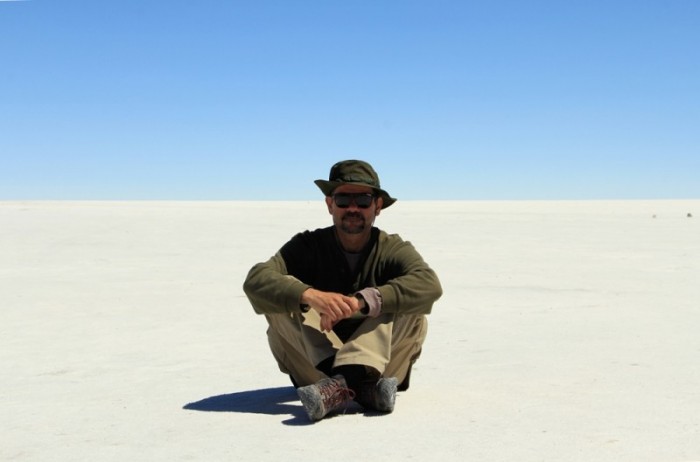 12. Stay out late or get up early? More often than not, the latter. A place reveals so much of itself when it's waking up. Many of my best travel memories involve misty early morning scenes.
13. DSLR or Point & Shoot? What brand(s) and lenses do you carry? DSLR. I have a Canon 60D and two lenses: 18-135 and 70-300 zooms. I also have a Sony HDR CX 350 video camera. I like shooting short video notebooks.
14. Favorite kind of Pizza: Shrimp and garlic. Or just one with lots of fresh veggies.
15. What is your average daily budget? In South America it was roughly 50-60 USD. My splurge, 95% of the time, is a private room. In Europe it varies. Now that most travel on the continent will be on my own dime, I'm going to have to relearn 'budget travel'.
16. How many countries have you visited? Fifty-one, seven of those in 2013. I was hoping to add a few more by year's end but a bout of Hepatitis A –contracted in Colombia, unleashed in Panama and diagnosed in Costa Rica– forced me to the sidelines during my recent trip through the Americas. But no worries. 2014 is going to be great.