The big question for anyone planning a trip to Africa is usually 'How do I get gorilla trekking permits?' Gorilla trekking permits are in high demand, the experience is once in a lifetime and with the stableness of Rwanda more and more people are braving the interior of Africa.
This means more people are applying for Gorilla permits now than ever before. Gorilla trekking can be done in three countries in Africa, Rwanda, Uganda and the Democratic Republic of the Congo. The existing Gorilla population lives in the Virunga Mountains and they know no borders.
Most accessible is either Rwanda or Uganda but we can tell you that the experience in Rwanda, albeit slightly more expensive, will be a much better experience. In Rwanda, the Gorilla trekking is done in Volcanoes National Park, known locally as Parc Nationale du Volcanoes, and the Rwanda Tourism Office manages the permits.
Plan your own adventure in Africa with Oasis Overland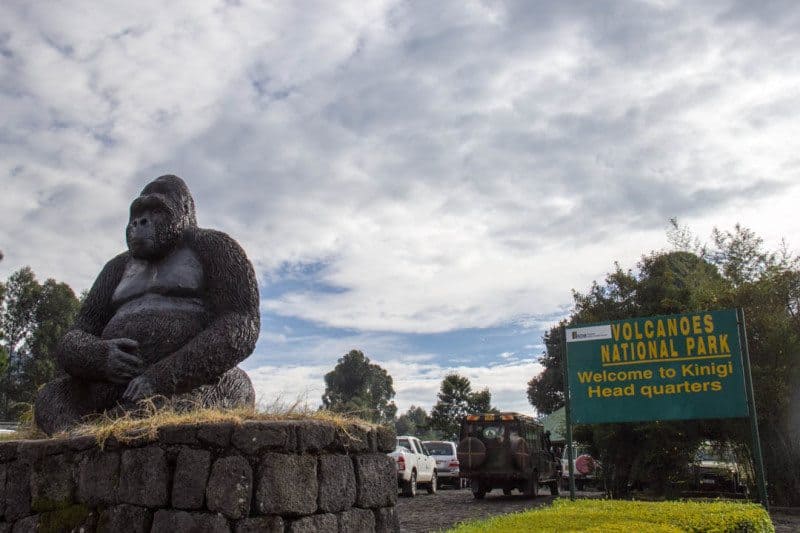 Costs for gorilla permits:
USD $750 per person for non-nationals
USD $375 for foreign residents
30,000 Frw for Rwandan citizens
The fees are inclusive of park entry fees.
Each day around 56 people set out to visit the Rwanda gorilla groups, averaging around 8 people per gorilla group. The permits are in high demand, as we mentioned before, and often sell out many months in advance. Book early to avoid disappointment and ensure you will obtain a permit during your travel dates to Rwanda.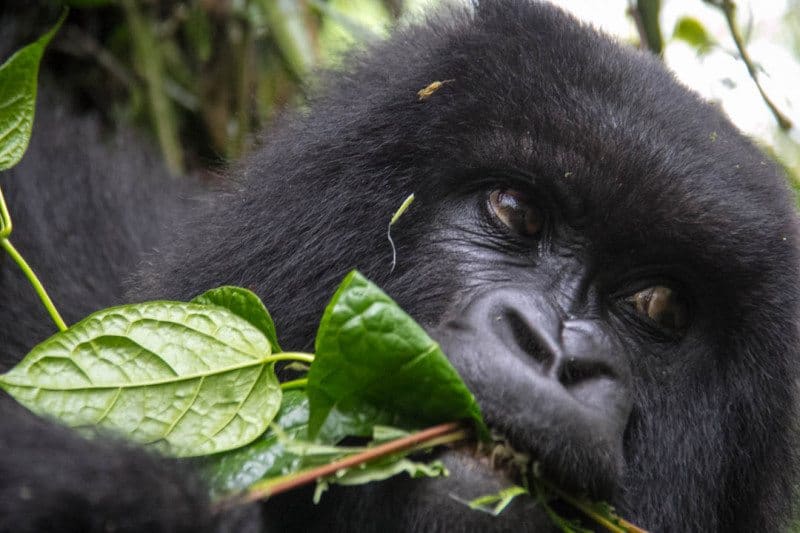 Best Time of Year To Book Your Permit
The Rwanda Tourism Office recommends booking your permits at least 6 months in advance for the high seasons of June through September and December through February. Low season, also the rainy season, you should have no problems securing a permit 1-2 months in advance for October through November and March through May.
Gorilla trekking permits are booked on a first-come, first-served basis year-round and availability of permits for a required date is not guaranteed. The permit must be paid for in advance, in full and any delay in confirmation or payment could cause a disruption in your booking, especially if you are applying for a specific date.
The best practice is to know your travel dates and the day you want to trek, then apply with all your information as soon as you can to ensure you will get a chance to gorilla trek on your trip.
Remember: Once you book and send your money for permits, the date cannot change. If you change a tracking date, you will be charged a cancellation fee. The Rwanda Tourism Office charges $100 for each permit date that is changed.
When booking outside of Rwanda you have 2 options, to book through the Rwanda Tourism Office or to book through a tour or travel agency.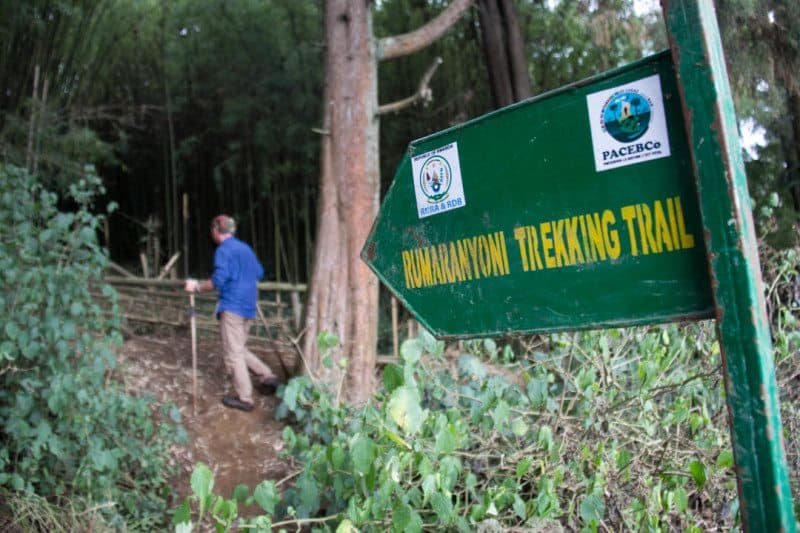 How To Book Gorilla Trekking Permits with the Rwanda Tourism Office
The first step is to contact the Rwanda Tourism Office reservation office by email to inquire about the availability of the dates you plan to do gorilla trekking in Rwanda. If the exact dates you are requesting are unavailable, you can also request that they let you know of the nearest dates around your original request.
Once you have established availability and the date, reply to the Rwanda tourism Office expressing your intent to book those permits and request that they temporarily hold them so that you may make payment.
Payment for the gorilla permits is done via electronic money transfer and once you have confirmed the dates with them, they will provide you with their banking details. When you have sent the money, remember to immediately send a copy of the transaction receipt by email or fax to the Rwanda Tourism Office.
These types of money transfers usually take no more than 3 days and the Rwanda Tourism Office will hold your tentative booking for at least 7 days to allow the transfer to come through to their account. Also, remember to have your bank deduct the bank charges from you and not the tourism office. If you do not do this, the money that you send will not be enough to cover the cost of your permit and you may lose your permit.
Book your permit: Gorilla permits can be booked at the RDB Tourism and Conservation Reservation Office in person, by telephone (252 57 65 14) or via email: [email protected].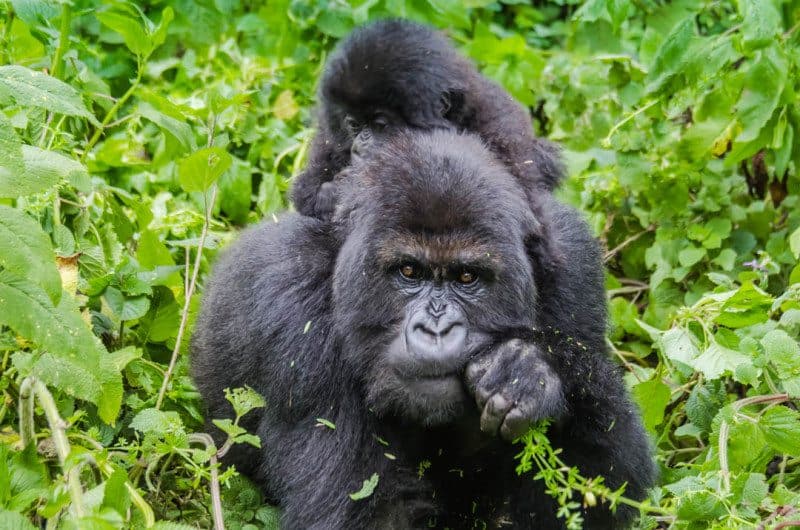 How to Book Gorilla Trekking Permits with a Tour or Travel Agent
This is what we did. We were booked on an overland expedition with Oasis Overland and upon booking, we were given the option to apply for our gorilla permits during that trip.
Once we elected that option, we paid in full to the Oasis Overland and then they proceeded to make all the arrangements for booking the gorilla trekking permits with the Rwanda Tourism Office.
This can be a great option if you are already planning to travel with tour that is visiting Rwanda and offers the gorilla trekking option. It is also a great option if you are traveling independently and are not able to go through the above process of booking directly with the Rwanda Tourism Office.
Most travel agents that specialize in Africa travel will be able to arrange the permit for you for a small additional fee.
The procedure for the tour operator or agent is similar to above, except that the tour agencies tend to speed-up the process and most you will find that you get your gorilla permit confirmation faster.
It may seem like a long, complicated and expensive process for some strenuous activity and 1 hour of gorilla viewing, but trust me, you will forget all about it when your eyes catch their first glimpse of a Mountain Gorilla in Africa.
When visiting Rwanda you must visit the Kigali Genocide museum. Experience how the genocide happened, what built up to it and how it has shaped Rwanda today.
We have been to some of the most famous genocide museums all around the world and the Kigali Genocide museum is one of the most humbling genocide museums you can visit. This is 100% something you must do when visting Rwanda.
More on Rwanda:
Did you like this story? Share it!