It goes without saying that if you visit Northern Queensland, you will take a river cruise to search for the infamous Australian crocodiles. We were no exception to this and decided to rent a car and spend the day driving North through the Daintree Rainforest and Cape Tribulation. On our way, we stopped off at Bruce Belcher's Daintree River Cruises to take a specialized tour into the heart of the croc country.
We not only spent an hour cruising the river and locating crocodiles, but we were also treated to complimentary coffee, tea, and lunch. This was a pleasant surprise and completely unexpected for us as most things in Australia are not included.
Our guide was knowledgeable and pointed out several crocodiles on our cruise up the river. He was able to answer all questions and share interesting facts about the crocodiles while we stopped to view them.
Spotting them wasn't easy as they have the ability to conceal their whole bodies under the water, including the large ones. This makes it next to impossible to see them if you were to enter the rivers.
They are a real concern when you visit this area of the World, so head the warnings of the locals and stay out of the water. A bite from one of these guys would likely be the last thing you experience.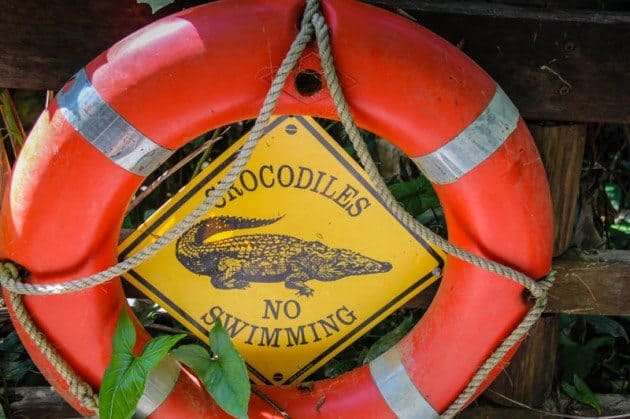 ~It would take a lot to get me in the water in Northern Australia!~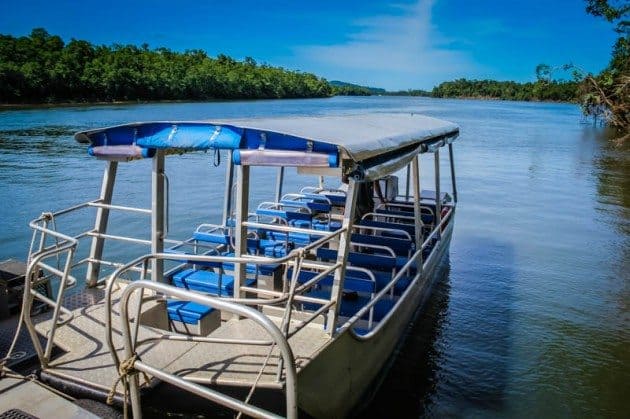 ~Our transport to find the Crocodiles~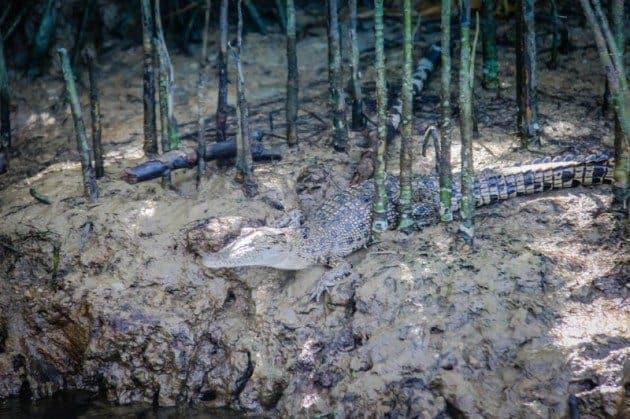 ~Adolescent Crocodile, still capable of taking off an adults hand or child's arm in one bite~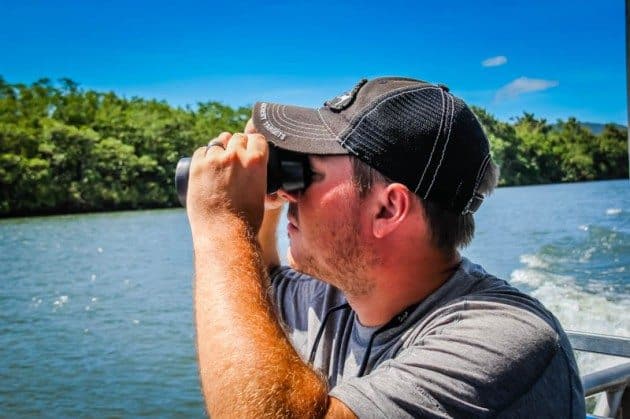 ~The Crocodile Hunter~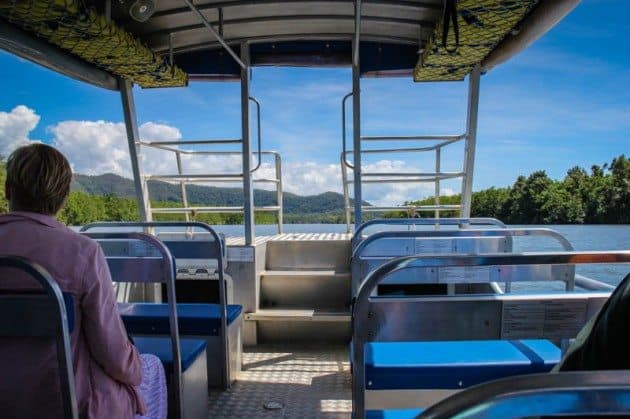 ~Beautiful views from the boat~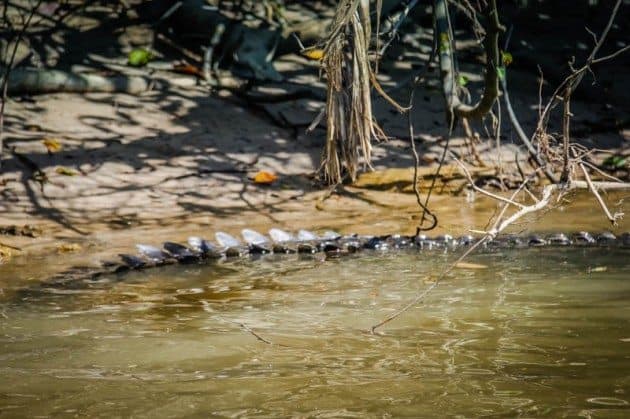 ~Tail lurking in the shallows~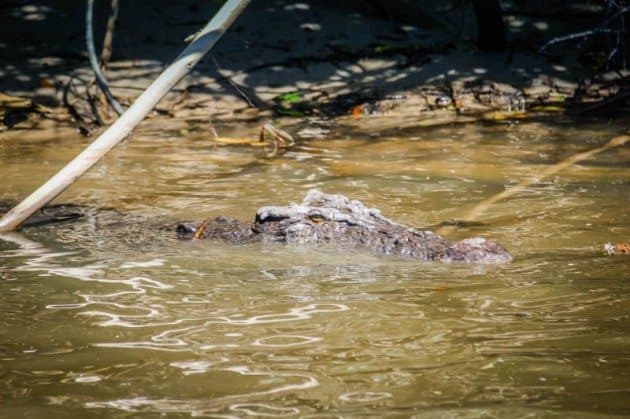 ~Crocodiles have an art for concealing themselves in shallow water while they wait for a kill~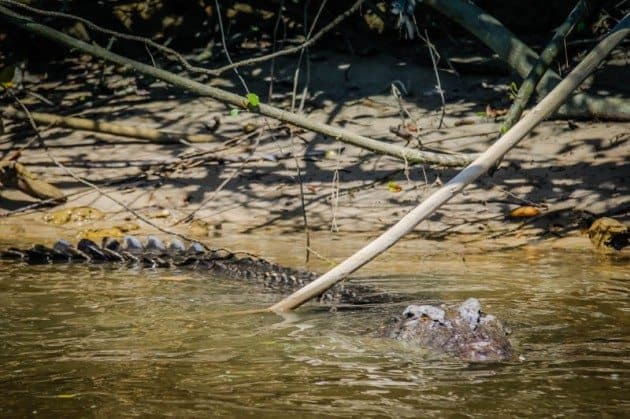 ~12-foot 'Saltie' Crocodile on the river~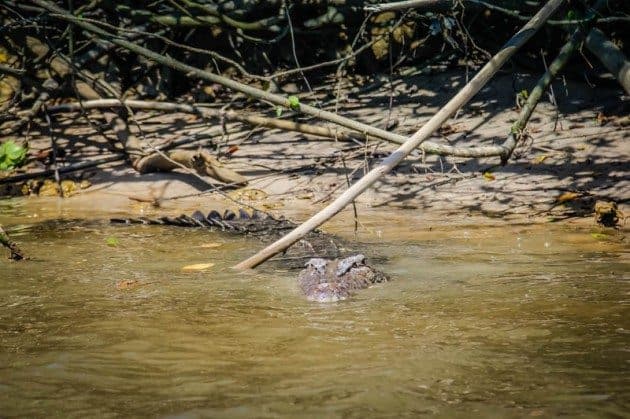 ~He decided to move in for a closer look at the boat~
~Baby Crocodile learning the ropes of life on his own~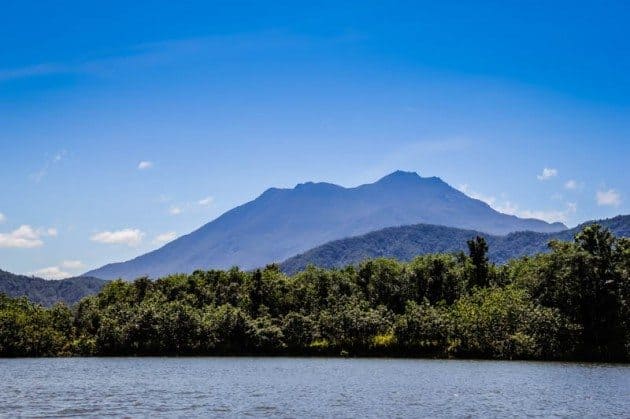 ~Stunning Daintree Rainforest scenery along the river~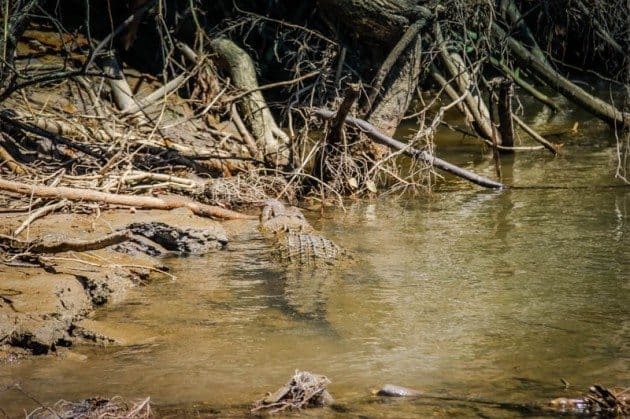 ~7-foot crocodile lurking on the bank of the river~
Have you ever gone for a crocodile cruise in Australia? Tell us about the biggest one you have seen on your travels.
Did you like this story? Share it!