Once you jump into the crystal clear water, you will understand why Molokini Crater is one of the top snorkeling spots in all of the Hawaiian Islands and should be on your top 10 to do list. Molokini offers an endless snorkeling adventure with a wild view of different fish and plant life. So jump on in and enjoy the adventure of magical Molokini, Maui.
Grab your flippers and put on your snorkel mask and plunge on in. Do not forget your under water camera you will be using it! Once you are in the water and the bubbles reside start looking around, there will be lots to see. Whether you are an expert swimmer or just know the basics, you can be accommodated by any company and enjoy everything Molokini has to offer. Just let the current carry you and you never know what you will see.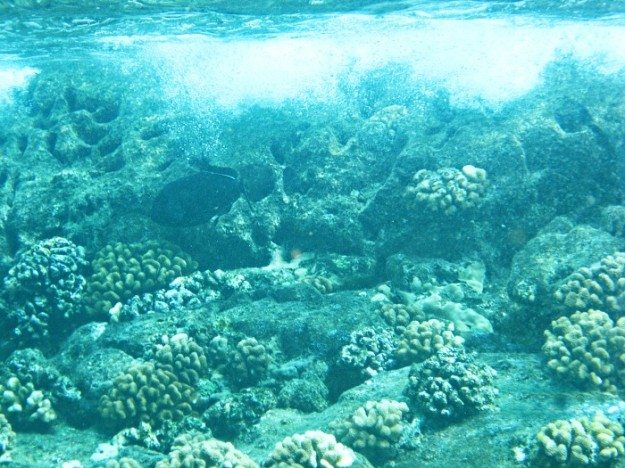 ~*~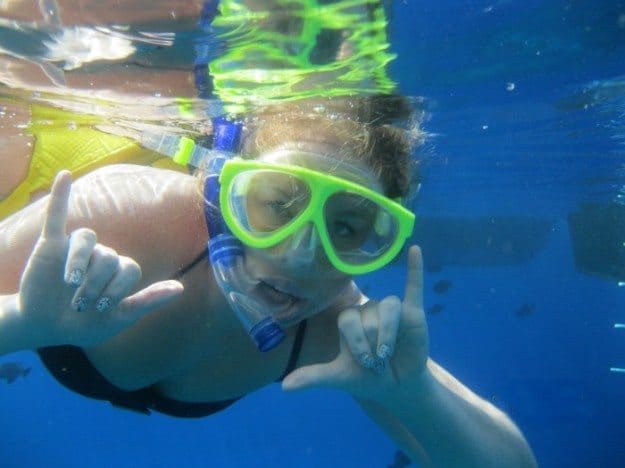 The coral reef offers home to over 200 plus different fish species including, but not limited to, Black Tiger fish, Yellow Tag, Moorsh Idol, Parrotfish, Raccoon butterfly fish and Bluefin Trevally. They are easy to spot if you follow the shallow calm waters and the beautiful coral reef from one end of the crater to the other.
Keep your eyes peeled wide as the occasional Whale Shark can be seen on a visit to Molokini. If you are lucky enough to see one, do not worry as they are huge plankton feeders and are not much of a threat to divers/humans. Even so, they will still get your heart pumping.
Molokini's unique half moon shape helps protect the reef from waves and provides a safe environment for the coral and fish. This location is extremely unique in that you can snorkel shallow waters that are close to the walls of the volcano or you can journey to the side and dive deep down.
You will feel the water temp change as you are swimming along the edge of the coral and the deep drop off. Someone can only wonder what's swimming deep below the cut off as it easily reaches to a dark 300ft of blue.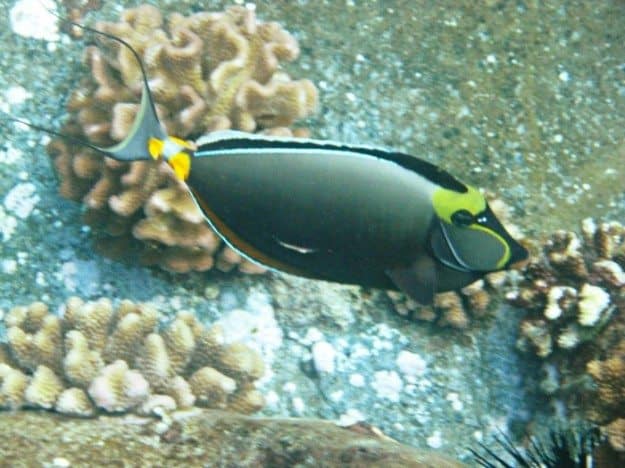 ~*~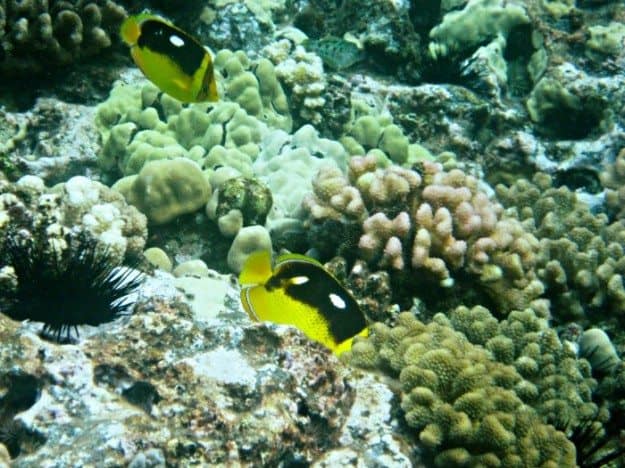 ~*~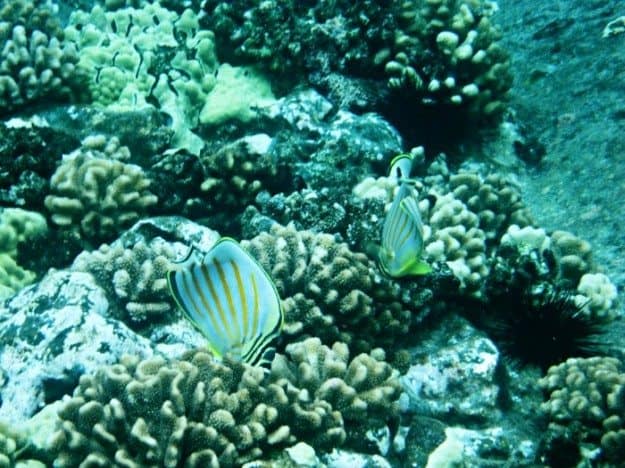 This location is not without it's history or lore. While swimming around Molokini you may still hear the sounds of World War II airplanes buzzing over head and dropping screaming test bombs into the waters. The shape of this island was a good target for plains to practice bombing against submarines and battle ships. If you come up for air to take some time to adjust your mask, you may still be able to see left over bullet residue on the surface of the crater.
After the war the shore line was pilfered by people looking for the dark black coral and war relics. Today, the hill sides of Molokini act as a bird sanctuary with many nests and an impressive collection of bird poop. Small brush grows on the hills but the ground its solid rock. Very few people are allowed to walk on Molokini, so please do not try.
If you prefer lore, the magical sides of Hawaiian Mythology believe Molokini was formed over a lovers quarrel. Goddess Pele and her hated rival, Mo'o (gecko), fell in love with the same prince. Pele who was deeply in love cut her rival into two, then turned her into stone placing her deep into the ocean to never see the sunlight again. Molokini is said to be the lizards tail and Pu'u Ola'i island, her head.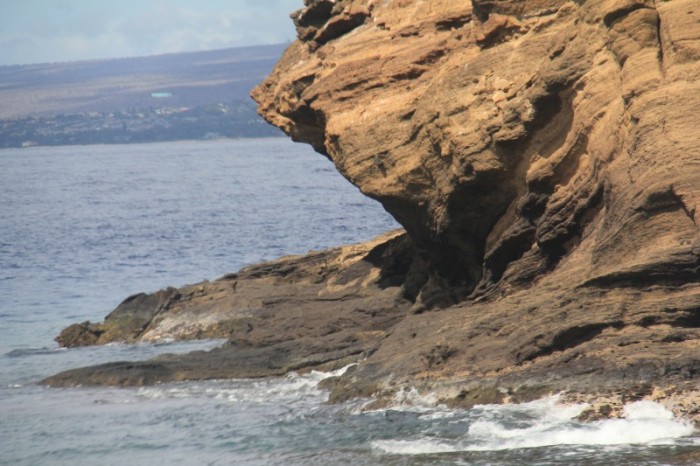 ~*~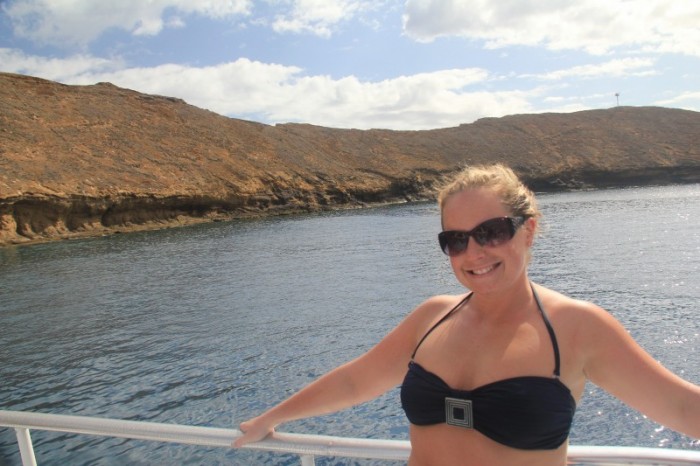 It is easy to spend hours here reveling in the wonders above and beneath the water. It was hard to head back the boat after a hour of snorkeling. Once you climb back on to the boat, hose off quickly and head up the highest point of your boat. From there you will be able to look down into the water and watch all of the different fish swim up to the top in the clear water. Almost as if they are sending you off from your journey with them.
There are a number of companies that will take you out to snorkel or dive at Molokini. We spent our time with the Pride of Maui. Expect a solid hour boat ride from any of the boats that depart from Ma'alaea Harbor. The area is temperamental at certain times of the year which can make it difficult to reach. In some cases, the companies will reschedule or change your destination. We were lucky to have an almost placid day and extended stay at the crater.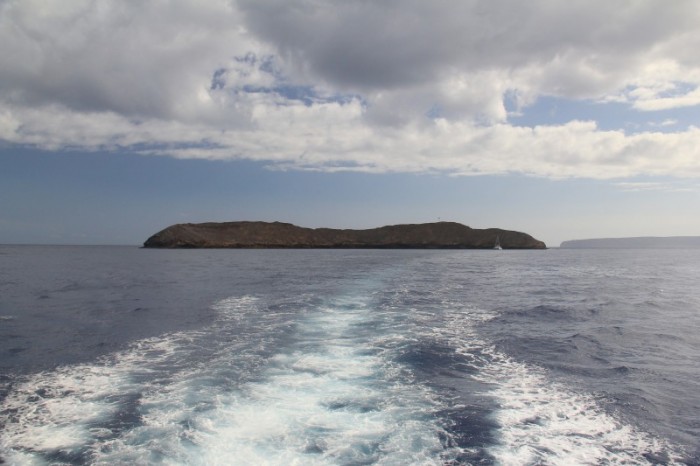 Have you had the privilege of experiencing Molokini Crater up close?
More on Hawaii:
Did you like this story? Share it!