If you are going to make a visit to The Coromandel for Hot Water Beach, then you definitely do not want to miss Cathedral Cove. Your venture to the cove starts on the beautiful South end of Hahei beach.
From there you can soak in the sun, white sand and bright blue water. Heading on to the Northside of Hahei beach you can start the hiking path to Cathedral Cove. This walk takes you up and along the cliffs taking about an hour.
Don't leave home without: Lonely Planet New Zealand (Travel Guide)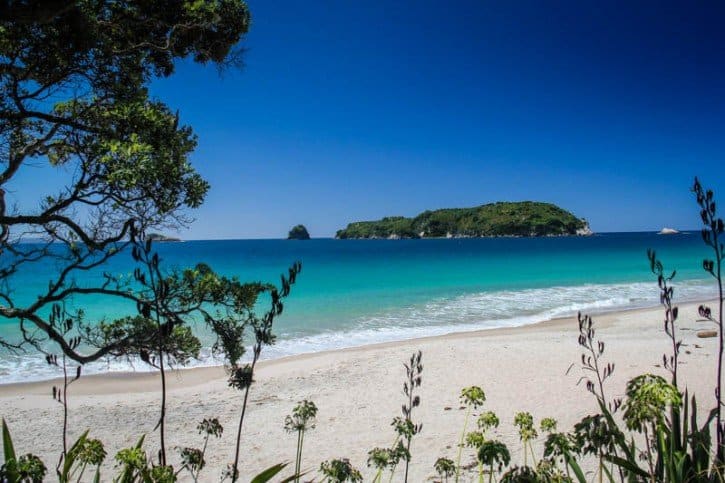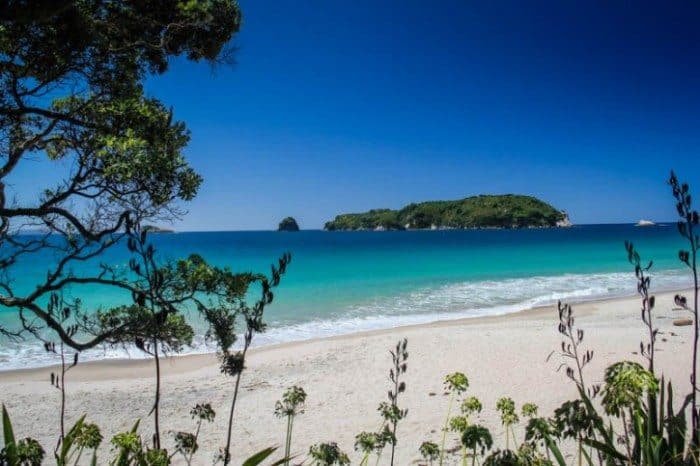 The track is clear and wide enough for comfortable walking, however, can be strenuous on some short parts due to steep incline and some uneven footing. Even taking your time and stopping for photos should get you to Cathedral Cove in not more than an hour.
We did the hike in just under an hour each way and each time we thought we got a little tired we were rewarded by an amazing view of the coast. Reaching Cathedral Cove was the ultimate reward as the walls surrounding the beach are carved out of white rock that accent the bright blue hues of the water.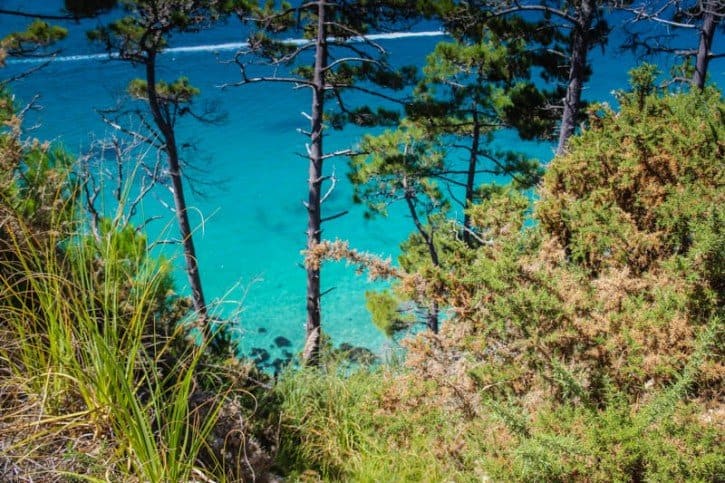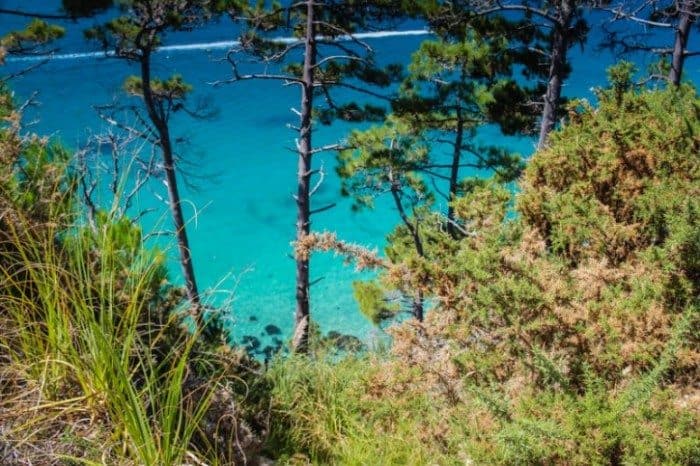 ~*~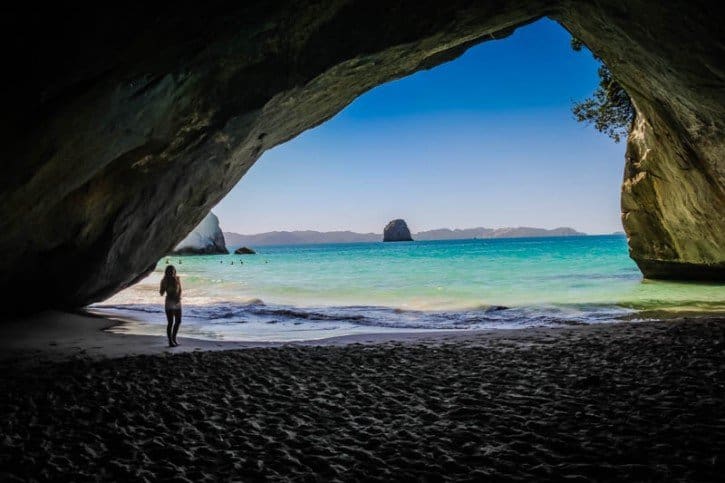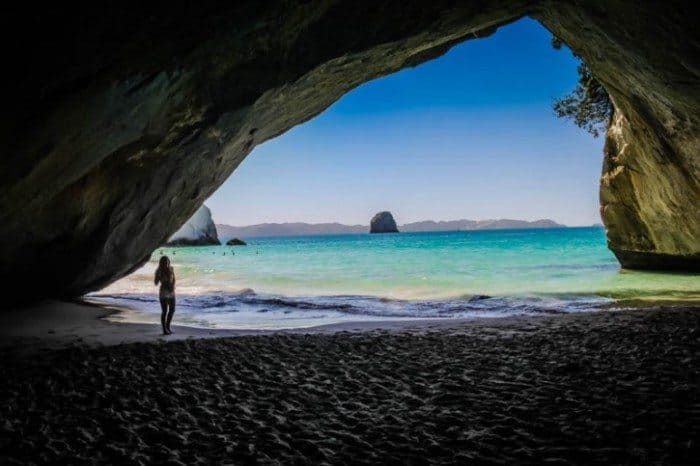 Once you reach the beach, take a look to the left where you will see the second of the two secluded coves through a cathedral-like archway. Combined with white sand and Pohutukawa trees, this site is stunning, to say the least.
Be sure to wear comfortable shoes, trainers are the best for stability on the trails simply due to some loose rocks. Bring a towel, camera and plan for a day relaxing in a beautiful place. Snorkeling and swimming are also popular from Cathedral Cove; so if that suits your fancy, don't forget your gear.
If an hour hike isn't something you are up for, you can cut your route short by being dropped off at or starting at the car park at the top of Grange road. You won't be able to skip all the hiking, but this should shave 30 minutes off your hike.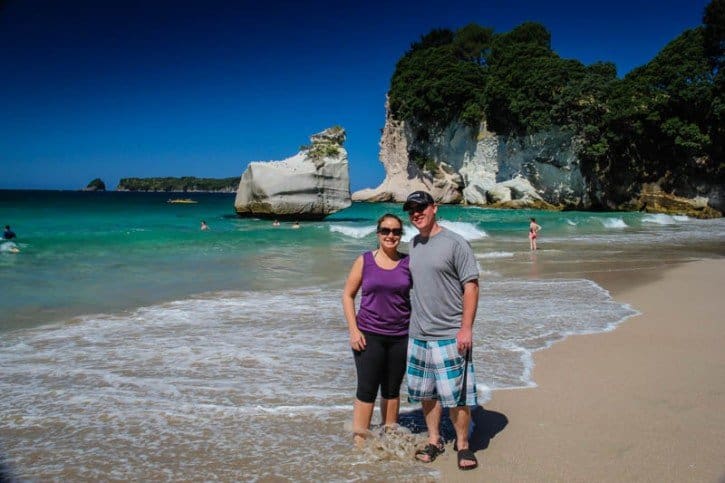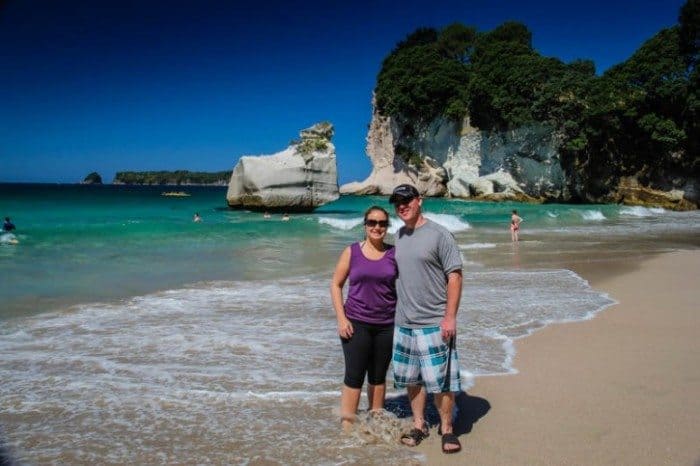 More on New Zealand:
Did you like this story? Share it!