One of the hallmarks of being a traveler is a loaded passport. As we look forward at the travels we have planned we prepared by adding pages to you new passports. When I was in the process of getting this accomplished I came across our old passports.
It's amazing how I can flip through my old passport and just looking at each stamp can transport me back to those memories. Each stamp tells it's own story of the places we've been and I can remember every little detail from those trips. It's no secret that we have been travelers for many years now and although we have been to many destinations already, we have a lot ahead of us.
This is a celebration of sorts, to honor some of the trips we've taken over the past 12 years. I know we won't forget them but they are soon to be bombarded with many more travels and stamps. I thought it only fitting that they deserved a place in our blog. So here's a look at some of the pages from our old passports.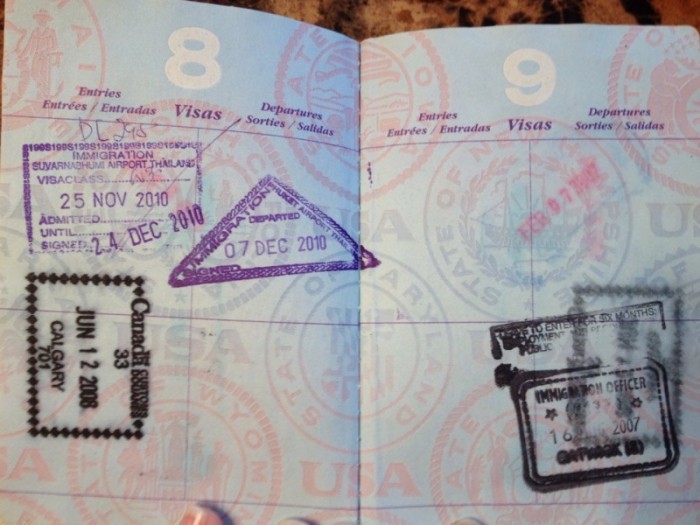 ** This page is special, it holds my London Gatwick stamp. It's hard to see in the lower right corner, covered with a bleed from the Calgary stamp on the opposite page. This was from the very first time I went to Europe. It feels like a life time ago! **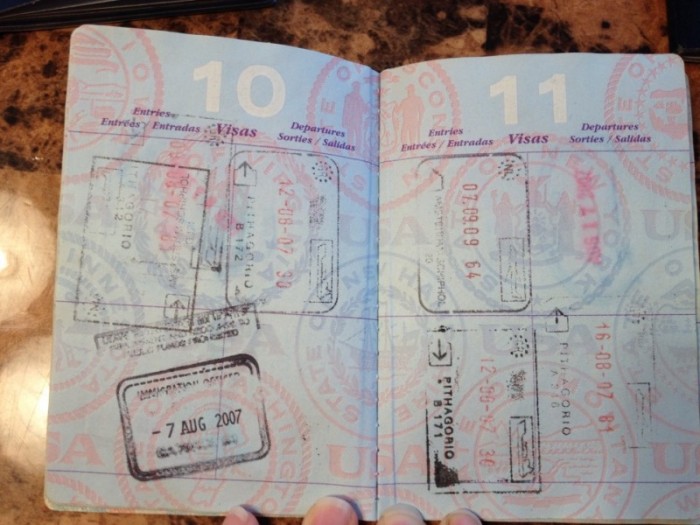 ** These pages hold most of my Greece stamps. I visited the Greek Island of Samos on that trip. Flew in, and then took a boat trip to Turkey during my stay. I got stamps for all of that! We stayed in the bustling little town of Pythagorio while we were there. **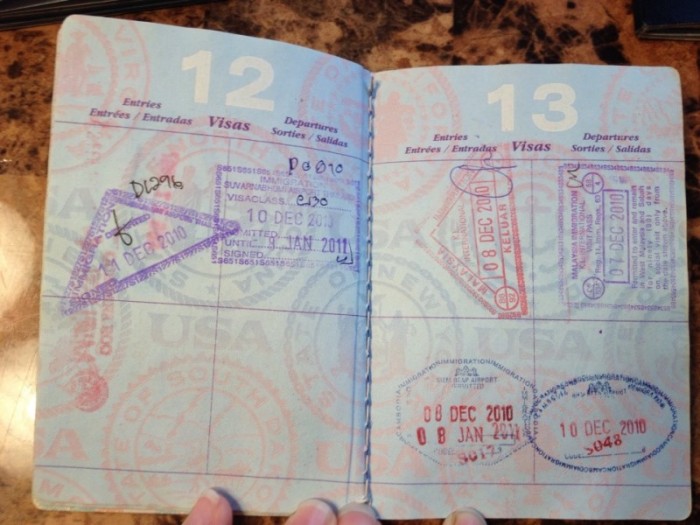 ** Every stamp on this page is from our honeymoon. With the exception of the Quintana Roo, Mexico stamp hiding on the far left. In and out of Thailand, Cambodia and Malaysia. **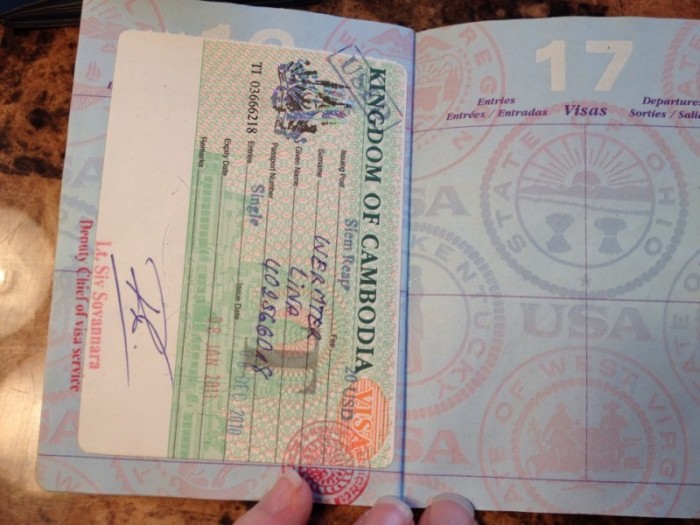 ** My first visa!! We got them on arrival to Cambodia during our honeymoon. **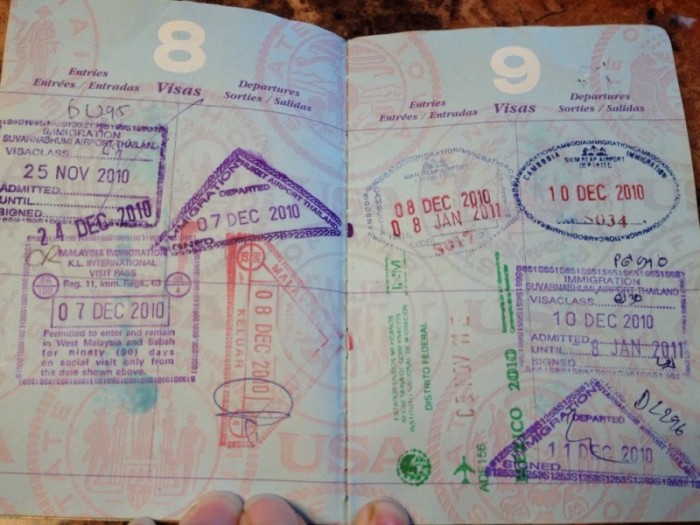 ** This is a page from David's old passport. Thailand, Malaysia, Cambodia and Mexico City! Good fun. That trip to SE Asia changed us. It's one of the reasons why we are pursuing our life change. **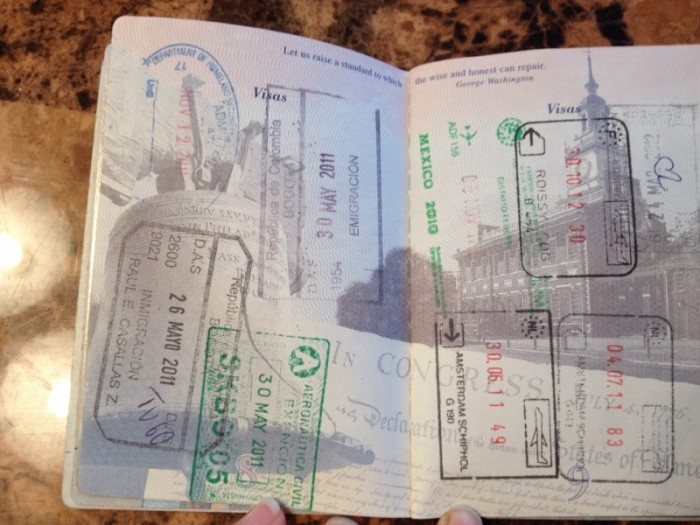 ** I wasted no time filling up the first couple pages of my new passport after we got married and I changed my name. All sorts of goodies on there, but my favorites to point out are the stamps from celebrating my Golden 28th birthday in Bogota, Colombia on the left page and the stamp from my first visit to Mexico City on the right page, green, upper left. **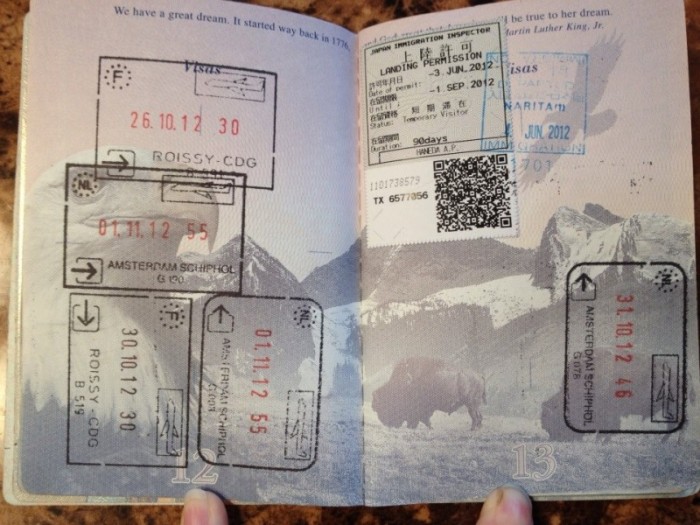 ** More fun in my 'new' passport! The left page tells the story of being stranded in Europe when Hurricane Sandy hit New York and caused flight cancellations. Tried to fly out of Paris and couldn't, took the train to Amsterdam and spent 3 days there waiting for a flight. Sneaking in on the right page, upper left is my visa for a visit to Japan in 2012. **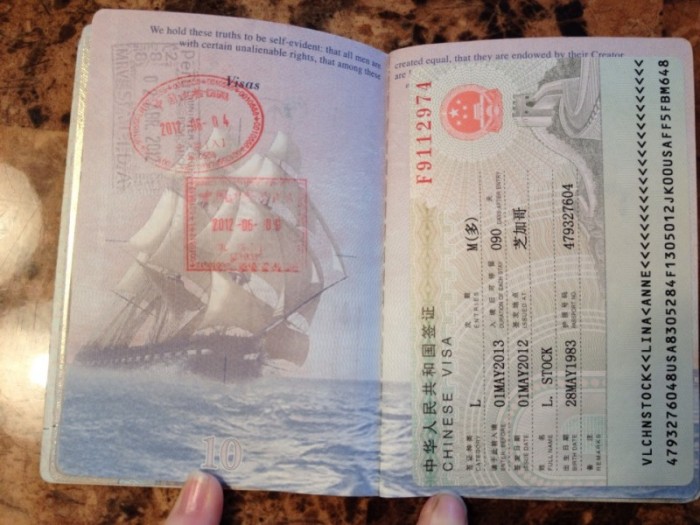 ** I really think Visa's are cool. But WHY do they have to take up a whole page??! Hiding on the left upper corner is one of my Peru stamps. Not only did the Chinese Visa take up a whole page, the Chinese border control stamped over my Peru stamp. Whole page, wide open, and that's where they decide to stamp. Hmph. **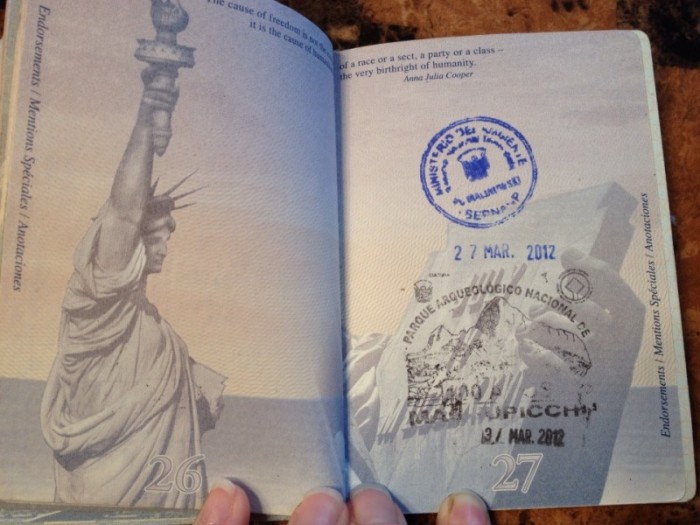 ** Decoration stamps. You can't visit Machu Picchu and not get the stamp!! I know passports are prime real estate, but it's Machu Picchu. It deserves a place in the back of your book. **
So there you have it. Some of our memories come to life just by looking at those stamps. We look forward to adding stamps to our books as we travel the World and share our stories with you.
What is your favorite stamp in your passport?