Uncovering the best places to visit in February was an easy task for us because this is a fabulous time to travel, especially if you live somewhere where this month is cold.
February is the end of the high season in many parts of the world, especially in the Southern Hemisphere, when hot summers cool down into spring, or in winter sun destinations such as Mexico where the dry season is ending, and the holiday rush is over.
It's a good month for travel, and even more so if you like off-season travel, and like to enjoy a place without the crowds. While few places in Europe are particularly popular this time of year, in Turkey you can score excellent low season deals just as the sun begins to shine again.
In Central America, it's the end of the dry season, and it's the last chance to enjoy the beaches and scenery in destinations like Costa Rica before the rains begin.
In Mexico, you can get good deals on holiday packages and resorts, while the weather is still cool and mostly dry, while in Cuba you can explore this timeless island and enjoy the best of this untouched tourist destination in February.
It's an excellent month for traveling and to inspire your trip, here are the best places to visit in February!
---
9 of the Best Places to Visit in February
---
1. Brazil
Brazil is one of the most popular destinations in South America, and for much of December and January, it's teeming with tourists flocking here for winter sun or to simply enjoy the laid back culture over the holiday period.
This peak season though actually falls during Brazil's tropical summer, which is the rainy season.
February is really the end of the rainy period, but it's also one of the hottest months of the year, and in this region, that means there's high humidity too.
In February, many tourists choose to stay away from the country, opting for cooler climes either further south or further north across the equator.
If you don't mind a bit of heat and humidity though, Brazil is one of the best places to visit in February, because in iconic cities like Rio de Janeiro, you can avoid the big crowds of earlier months.
Brazil is always a lively destination, and if you're looking for local experiences and insights, there's never really a bad time to visit. You can still enjoy the vibrant culture and cuisine in the cities, or visit the favelas of Rio, it's never too difficult to find a party.
The best reason to visit in February though is the fact that you can enjoy the sun on quiet beaches, live the Brazilian way of life, with more authenticity!
Our Top Recommended Brazil Tours:
2. Costa Rica
Further north, it's prime time for backpacking in Central America, a part of the world which sees less tourism in comparison to many other areas anyway.
In Central America, one of the best places to visit in February is Costa Rica, a country that is going from strength to strength when it comes to the tourism game.
In a region that's often beset with political problems and surging crime levels, Costa Rica is a beacon for tourists, and a veritable safe haven for anyone looking to dip their toes into Central America, and not have too much to worry about when it comes to traveling around.
Costa Rica is one of the most peaceful nations in the world – they don't even have their own armed forces!
In February, the weather is beautiful in Costa Rica, although it's really the end of the cool dry season, and soon, the hot wet season will begin.
If you needed any more reasons to visit this beautiful country, this time of year is also a great time to go hiking in the rainforests and to experience the incredible level of biodiversity that Costa Rica is renowned for.
While off the coast you can also enjoy the equally high level of biodiversity that's found in the water too.
Our Top Recommended Costa Rica Tours:
3. Mexico
Heading still further north, and southern Mexico and the Riviera Maya is coming to the end of its high season, and while things can still be busy, tourist numbers are nowhere near the levels they are in December or January.
In fact, Mexico can be one of the best places to visit in February if you are looking for excellent weather and a great deal on a package holiday.
Flights and accommodation to destinations such as Cancun are much lower now, but the weather is still mostly dry and as always, hot.
It's a good chance to visit other attractions too if you don't want to lounge around on the beach all day, and you can tour through Mayan ruins and ancient cities, or swim in Cenotes in Quintana Roo and Yucatan.
Aside from the Caribbean side, Manzanillo offers a great getaway on the Pacific Ocean. You should also consider Mexico City, where you can visit the massive pyramids of Teotihuacan.
Our Top Recommended Mexico Tours:
4. Cuba
While it's still high season across the Caribbean, many islands are now beginning, like Mexico, to offer cheaper deals as the Hurricane Season nears.
The weather is still spectacular though, and you'll find many traditional Caribbean destinations can still be very busy in February.
A less traditional destination and one of the best places to visit in February in the Caribbean is Cuba, an island which is slowly but surely emerging from isolation, and into the world of tourism.
Even in Cuba, you can find many excellent holiday resorts and all-inclusive in the Varadero area, but if you really want to experience the country you'll want to get off the beach and explore.
In Havana, you can see a colonial Spanish city like no other in the Americas. You can learn how to roll cigars or you can tour through rum factories, and you can ride in classic cars through the ramshackle streets.
In other parts of Cuba, you can visit the colonial city of Trinidad, hike through spectacular scenery in the interior, or you can join cut-price Scuba diving excursions off the coast.
Cuba should be on your bucket list because it's a country that's seemingly stuck in a time warp and just traveling around is an experience that other Caribbean islands just can't offer.
Our Top Recommended Cuba Tours:
5. Turkey
While most of Europe is still struggling with the gloom that comes with the end of winter, a few places in the region emerge into the sunlight quicker than others.
One of the best places to visit in February is Turkey. In summer, the Mediterranean coastline surges with package vacation goers from Europe, but in February, although the sun is out, the resorts are almost empty.
It's the perfect time to explore cities like Istanbul, as you'll escape the crowds and be able to appreciate both the scenery and the culture in a better light.
Our Top Recommended Turkey Tours:
6. Philippines
Across the world, one of the best places to visit in February is the Philippines.
While it's definitely high season, the country is an archipelago of well over 7000 islands, and away from the over visited locations of Palawan and Cebu, there's so much waiting to be explored.
This is the perfect time to do it too, as the weather is hot, but you've yet to see the scorching heat of summer that arrives in March and April, while the skies are clear and the chance of rain is minimal.
Get off the beaten track, and explore lesser-known islands in the Visayas, or head north to the mountains of Luzon for cultural experiences, while you're surrounded by dramatic scenery.
Our Top Recommended Philippines Tours:
7. New Zealand
In New Zealand, summer is just about ready to fade into autumn, but not quite yet, and the country is definitely one of the best places to visit in February.
It's still very hot, especially in the North Island, and you can make the most of the beaches and refreshing lakes when you visit in February. Auckland is very much in summer mode and it's an eclectic city to experience in the sunshine.
It's not quite as busy as in December or January, and you'll find it's much more pleasant to explore and easier to join tours, especially for popular excursions such as whale watching.
In Queenstown, you can enjoy the adventure sports capital of New Zealand, while you can also visit glaciers or climb mountains. It's a great time for hiking, especially in the south, while if you love camping out and driving around then nothing can beat a New Zealand road trip.
There's much more to see in New Zealand too, and February is a fantastic time to see the best that the country has to offer and to experience its world-renowned scenery in the best light possible.
Our Top Recommended New Zealand Tours:
8. Antarctica
If you really want to escape the world, then one of the best places to visit in February is Antarctica. This truly is the last explored territory on earth, and the last bastion holding out against tourism due to its remote location and inhospitable nature.
That doesn't mean that it's impossible to get to, however, and Antarctic cruises and trips are very much becoming more popular.
Antarctica experiences a very short summer season when it's possible for tourists to visit, and February is one of the last months of the year when you can join a cruise.
It's a beautiful time to visit too, as the pack ice has melted and the resilient wildlife has returned and is at its most active before winter sets in again.
You can explore the South Shetland Islands in veritable warmth, you can visit the Antarctic Peninsula and best of all you'll be likely to spot whales in the ocean and penguin chicks on land! Check out: How to Visit Antarctica Responsibly
Our Top Recommended Antarctica Tours:
9. Zanzibar
One of the best places to visit in February is located on Africa's east coast. Zanzibar is a great option in February for anyone in search of history and pure natural beauty.
This archipelago has many great islands that offer a mix of rich culture, influenced by the Middle East, Africa, and the Portuguese.
The weather is great year-round and in the month of February, there are fewer tourists.
There is a lot of things to do when visiting Zanzibar but February is the best month to visit Zanzibar because the scuba diving conditions are at their best. You can easily find great accommodation right on the beach at a low price.
Zanzibar is easily reachable by Tanzania's mainland or there are also many great budget airlines that offer great flight discounts in February. Many people include a visit to the Serengeti when visiting Zanzibar.
Our Top Recommended Zanzibar Tours:
---
Need more help planning?
We can help you plan your ultimate getaway to one of the best places to visit in February or another month.
We have put together a step-by-step guide that will help you plan your dream trip to any location in the world. Africa, yup spent over 24 weeks there. Europe we have spent a total of years exploring.
We have been traveling since 2001 we have visited over a hundred countries across all seven continents.
We have a lot of experience in planning amazing trips from what we have learned along the way. These tips can help anyone plan their ultimate trip.
It's time to start planning the ultimate trip today.
Always Protect Your Trip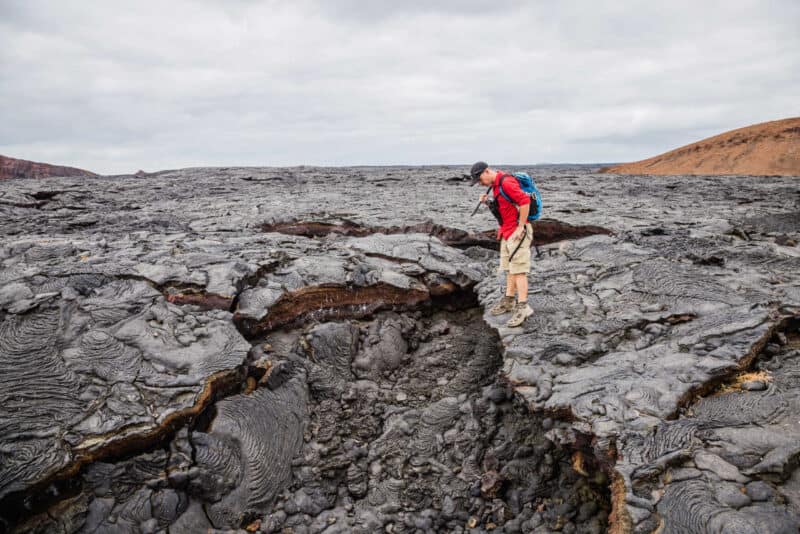 It does not matter if you are traveling on a long weekend or that vacation you have been planning out for months. It's important to protect travels from those travel mishaps that can and will happen in today's travel world.
Protect your trip with Allianz travel insurance from the moment you book. We all plan on sunny days, no flight delays, baggage showing up and laying on the beach within an hour of landing and yes it can happen but what if it does not.
Having travel insurance allows you to travel with a piece of mind, that if something does happen your covered. We don't leave home without it so why should you?
This post is sponsored by our partner Allianz Travel (AGA Service Company) and we have received financial compensation as ambassadors, but all opinions expressed are our own.
More on Trip Planning:
Did you like this story? Share it!