Putting together the best adventure bucket list is no easy task as there are literally endless possibilities. Let me tell you though, we've done the leg work when it comes to finding adventure around the globe.
Our travels to more than 100 countries across all 7 continents have sent us in search of the best adventures. We're currently on a mission to experience the Top 100 Travel Adventures in the world, so be sure to check that out too.
This list is about getting you started and giving you ideas on how to add a little more adventure to you life.
---
Best Adventure Bucket List Ideas
Take a Round the World Trip (RTW)
I think this is really the ultimate in any adventure bucket list. To set off with only a backpack to explore the world. We know, because we did it. Across 2012 and 2013, we sold everything we owned, including our house, quit our jobs, kissed our families, said goodbye to our old lives and set off to explore the World.
Our RTW trip lasted two consecutive years, in which we started this site and realized that travel would forever be part of our lives. The travel continued and we have now been traveling full time since 2014.
Pretty crazy to think about, really, but it can be done and is a fabulous way to explore the world. Just be careful, you may never be able to go back to your old life!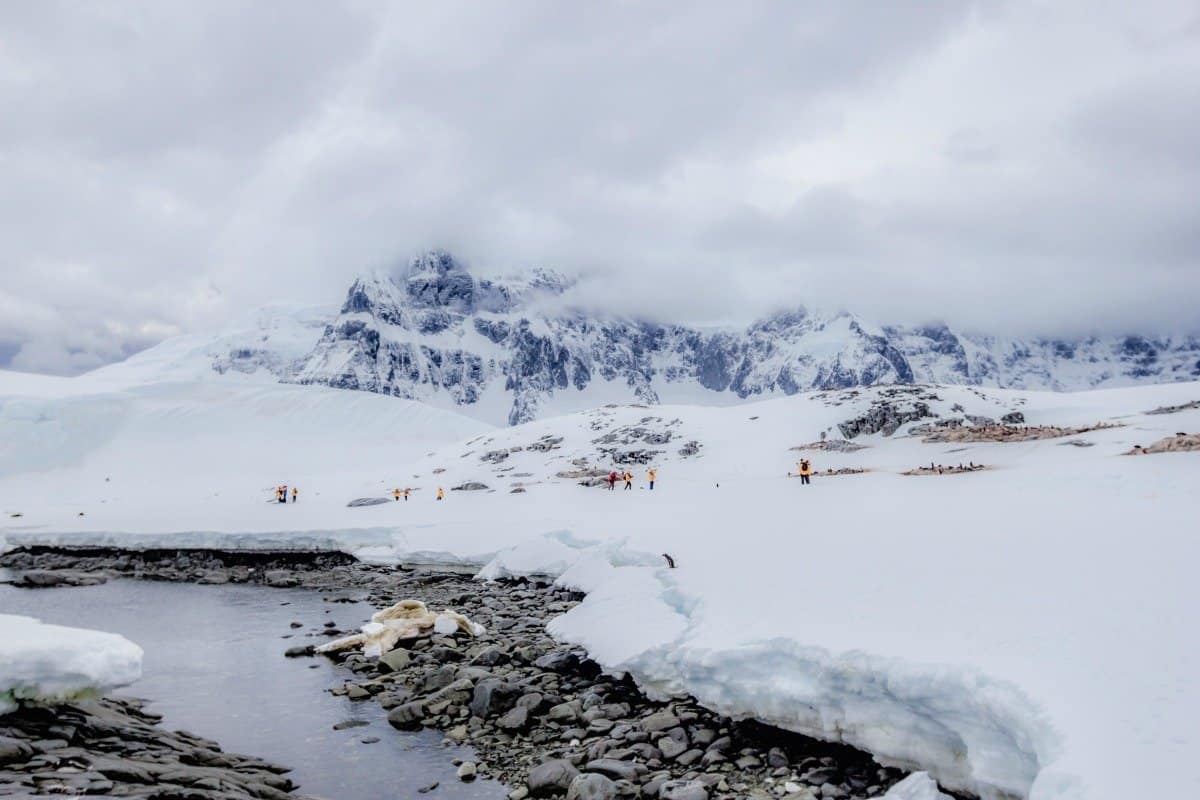 ANTARCTICA: Take an Expedition Cruise
Despite the fact that most people save this ultimate adventure for the end of their list, I am putting it first. For the simple fact that this is the most epic item anyone can have on their adventure bucket list.
David and I took our first expedition to Antarctica in December 2018 and it blew our minds. Crossing the Drake Passage was as treacherous as everyone says but the continent was more impressive than anyone could ever prepare me for.
If you want to go, keep an eye out for season deals, especially Black Friday, when they are sometimes offer cabins up to 50% off.
---
South America Adventure Bucket List Ideas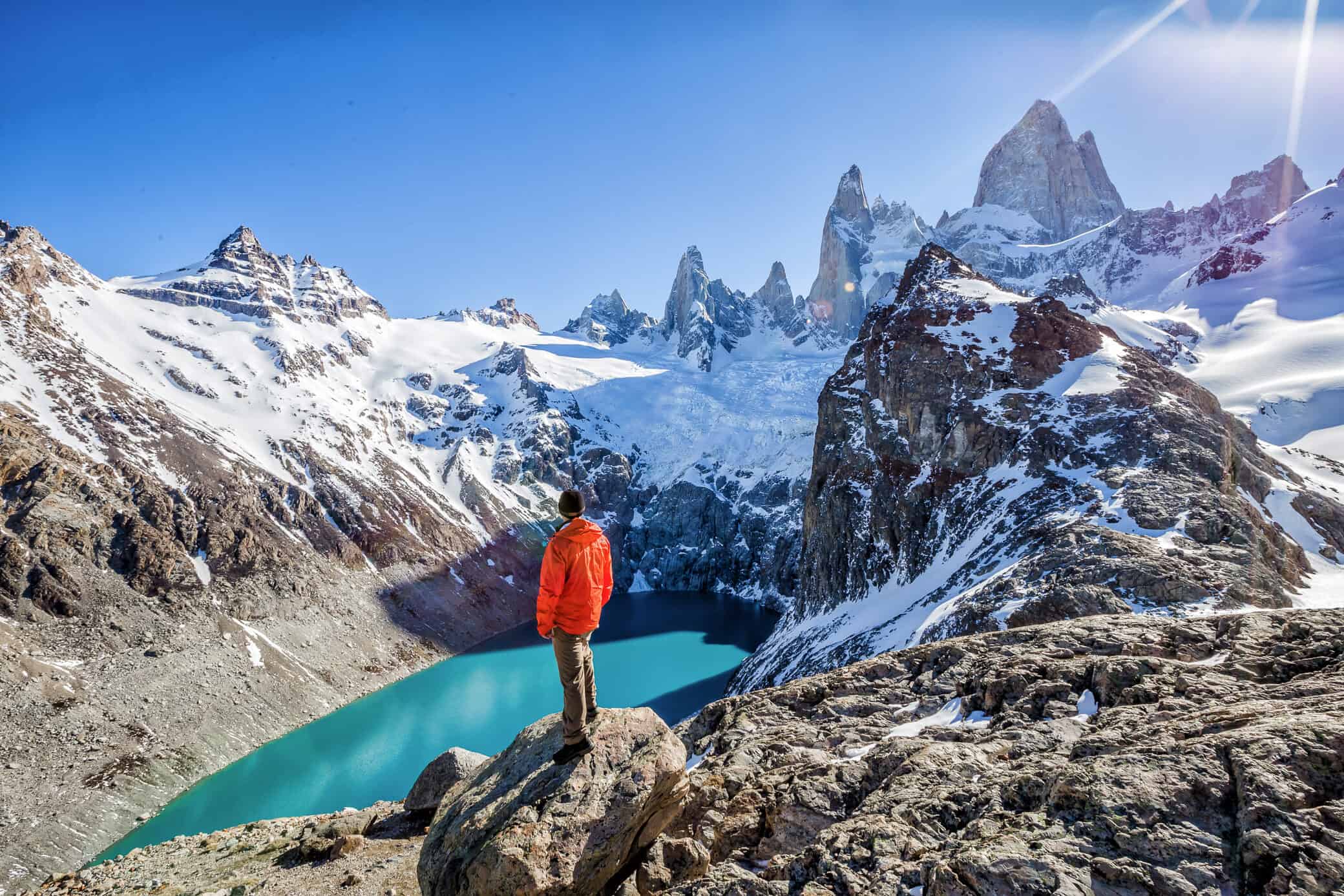 ARGENTINA: Hiking to Fitz Roy in Patagonia
Patagonia in itself is an epic adventure bucket list trip. But you shouldn't stop your adventure in El Calafate. Pack your favorite hiking backpack and boots, then head off into the mountains for some of the best hiking in the world. 
Between the sweeping vistas, towering peaks and brightly colored glacial lakes, you're sure to be on cloud nine. I know we were. We did the epic 5 day trek to the three basecamps on the Argentina side.
This trek took us into the backcountry and we saw very few hikers. I highly recommend visiting in shoulder season to ensure a more intimate experience.
CHILE: Visit Easter Island
Very few people make the trip out to Easter Island each year. This is due in part to logistical challenges and cost. It isn't cheap, nor easy to get there but totally worth the effort.
For us, it was a no brainer. We love exotic, off the beaten track locations, so during our two month trip around South America we made plans to visit Easter Island. Seeing the Moai in person was one of the greatest travel moments in our lives.
ECUADOR: Head to the Galapagos
Make your way to Ecuador and hop a flight over to the Galapagos Islands. We highly recommend booking a small ship expedition that will take you to explore all three of the main island loops.
This will give you a chance to view all of the species imaginable, see all the varying topography of these intriguing islands and maximize your time to adventure both on land and in the water.
PERU: Explore the Amazon
One of our favorite places in the world is the Tambopata National Reserve, located in the Amazon Rainforest of Peru. Flying into Puerto Maldonado, you can then begin making your way deep into the rainforest.
It takes two days, with an overnight, to reach the exclusive and deeply hidden Tambopata Research Center that sits among primary rainforest. Using the center as a base, you can spend your days hiking in the forest and bird watching.
This is the best place in the world to see macaws, as they come in to feed on the towering clay walls along the river banks not far from the lodge. It's unreal and if you love wildlife, put it at the top of your list.
BRAZIL: Run off a Mountain
There is more adventure bucket list ideas in Brazil than meets the eye. You can head into the Amazon, search for jaguars in the Pantanal, fly over the massive Iguazu Falls, go beach hopping and explore cities. That's just to name a few.
But our favorite? Running off the side of a mountain and hang gliding down to the beach below. Located in the Tijuca Forests, a park area in Rio de Janeiro, are towering peaks that attract hang gliders from all around the world.
It is the ultimate thrill to get harnessed up, go through training and then promptly run off the side of a mountain.
---
North America Adventure Bucket List Ideas
CANADA: Drive the Icefields Parkway
One of the most beautiful mountain areas in the world is located at the heart of the Canadian Rockies. The two massive National Parks of Banff and Jasper join together offering one road to explore the length of them both.
This route is called the Icefields Parkway. It is hands down one of the best road trip routes for adventure lovers on earth. You can camp your way along or stay in lodges while taking multiple day hikes.
You could easily spend a month along this route and not see all the gems on offer.
CANADA: Kayak the Clayoquot Sound
Heading to Vancouver Island on the West coast of Canada offers an epic kayaking and camping adventure. The waters of the Clayoquot Sound are known as some of the best in the world for multi-day ocean kayaking trips.
With islands scattered throughout the sound, no two trips are the same. The trips can be catered to any skill level, from beginner to full on open water advanced kayaking.
Trips here are combined with remote beach camping, tidal zone exploration and hiking on the trails within the islands. Some of the most fragrant and beautiful cedar forests we have ever seen exist in this part of the world.
USA: Go to Bear Camp in Alaska
One of the best places in the world to observe and photograph massive coastal brown bears (grizzly bears) in the wild is within Lake Clark National Park. Going to bear camp, operated by Great Alaska Adventures, gives you a chance to stay in the park for multiple days.
They offer glamping type accommodation and your adventures each day involve going for long hikes and sitting in viewing areas to observe the hundreds of bears that move through the area. This is an adventure bucket list must for wildlife lovers.
USA: Fly a Replica of the Wright Brothers 1902 Glider
There are more than 7 billion people in the world and only 200 people have ever flown the glider that was invented by the Wright Brothers in 1902 that gave birth to flight as we know it today. David and I were #199 and #200!
If you're an aviation geek or even just looking for something different to try, this is beyond epic. It's pretty incredible how easily it takes flight and how you ca actually navigate it through the simple designs.
PANAMA: Take an Adventure Cruise
Panama is a country that is very undiscovered outside of the major cities and tourist trail. To see the best off the beaten path destination we recommend taking a small ship expedition cruise along the coasts.
We explored islands on both the Atlantic and Pacific side, including the San Blas islands and the pristine Coiba National Park. We also sailed into the Darien Gap, where we met the indigenous Embera tribe.
---
Africa Adventure Bucket List Ideas

AFRICA: Spend 4 Months Traveling from Cape Town to Cairo
We did this. It was one of the most incredible adventure we have ever taken. If you can manage to squeeze out the time, you will never have the chance to see Africa in the was that one of these trips can show you.
We started in Cape Town, South Africa and over 4 months traversed through 14 countries on the African continent before arriving in Cairo, Egypt. Most of it was camping and the adventures were second to none.
TANZANIA: Go on Safari in the Serengeti
One of the best places in the world to go on safari is the Serengeti. This protected area of east central Africa is plum full with African wildlife, including the Big Five.
You can go it on a budget, straight up to high end luxury and we highly recommend pairing your safari trip with visits to the Ngorongoro Crater and Lake Manyara. If you have time, you can also visit the Masai Mara that is just across the border in Kenya.
If you want to stay in Tanzania, it's worth checking out the options for climbing Mt Kilimanjaro or heading over to Zanzibar for some beach time.
RWANDA: Take a Gorilla Trek into the Virunga Mountains
There are only 800 gorillas left in the world. They all exist in one of three African nations, Rwanda, Uganda and Democratic Republic of the Congo. It is possible to see them in all three countries but some options are better, and cheaper, than others.
We trekked in Rwanda and were lucky enough to draw a permit that allowed us to visit the Susa group, the family of gorillas that the famed Dian Fossey spent all her time with. We were literally face to face with the descendants of her beloved Digit (if you have seen Gorillas in the Mist).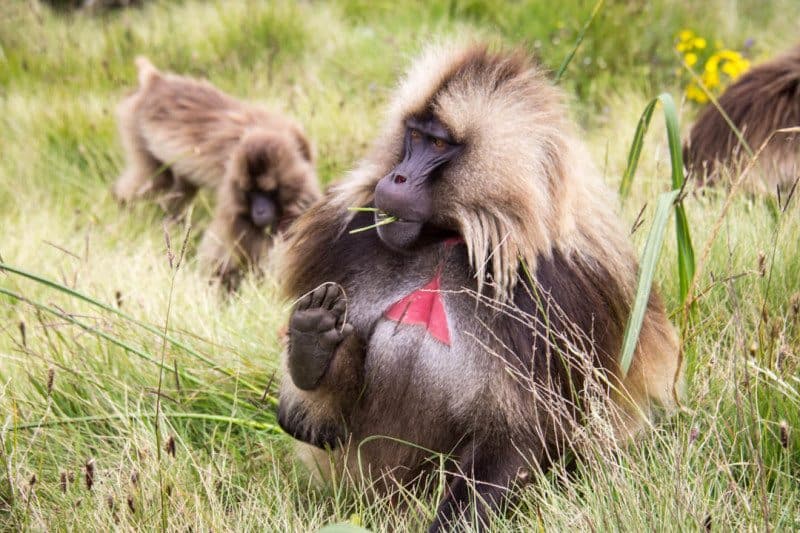 ETHIOPIA: Encounter Gelada Baboons in the Simien Mountains
If you like off the beaten path adventures, then this one is for you. Located in the North of Ethiopia is the rarely visited Simien Mountains. Within this area is a rare species of primate, known as the Gelada Baboon.
They are ground feeders and hiking throughout the mountains gives you some impressive opportunity to see them. The landscapes are also unreal, with deep valleys, waterfalls and local herding communities.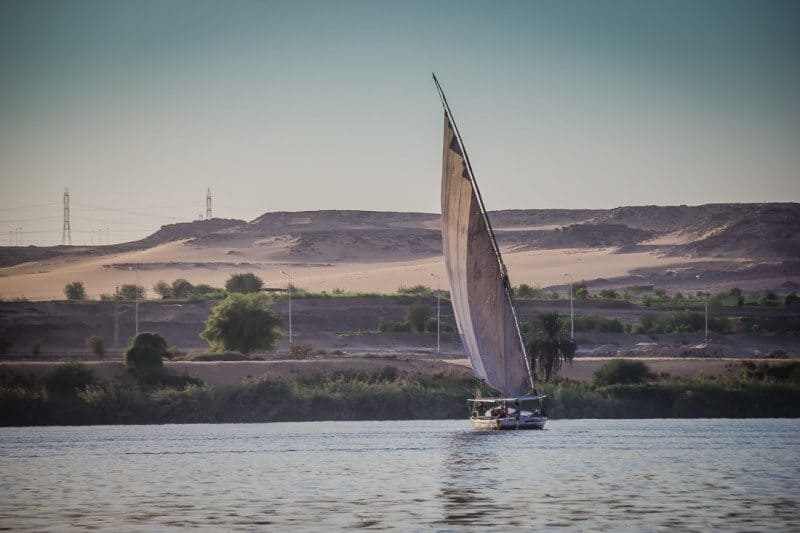 EGYPT: Traditional Felucca Cruise on the Nile
While most people that cruise on the Nile River in Egypt will do so from the comfort of a luxurious river boat, we challenge you to go traditional and try sailing on a felucca.
It is possible to hire a local felucca to embark on an overnight trip from Aswan towards Luxor, exploring the mighty river in a more natural and authentic way. You'll swim in the river, hike on the sand dunes and sleep under the stars on the deck.
---
Asia Adventure Bucket List Ideas

JORDAN: Explore Petra on Foot
Petra may be a historical site that is visited by hundreds of people each day but that doesn't mean there isn't adventure to be found here. The sight is massive, meaning you have some serious walking to visit it.
On top of that, there are many hidden hiking trails that lead through, up, over and around the whole site. These offer different vantage points and off the beaten path monuments, some you will even have to yourself if you make the effort.
For the ultimate adventure bucket list idea, start out by hiking the Jordan trail across the desert before ultimately arriving at Petra.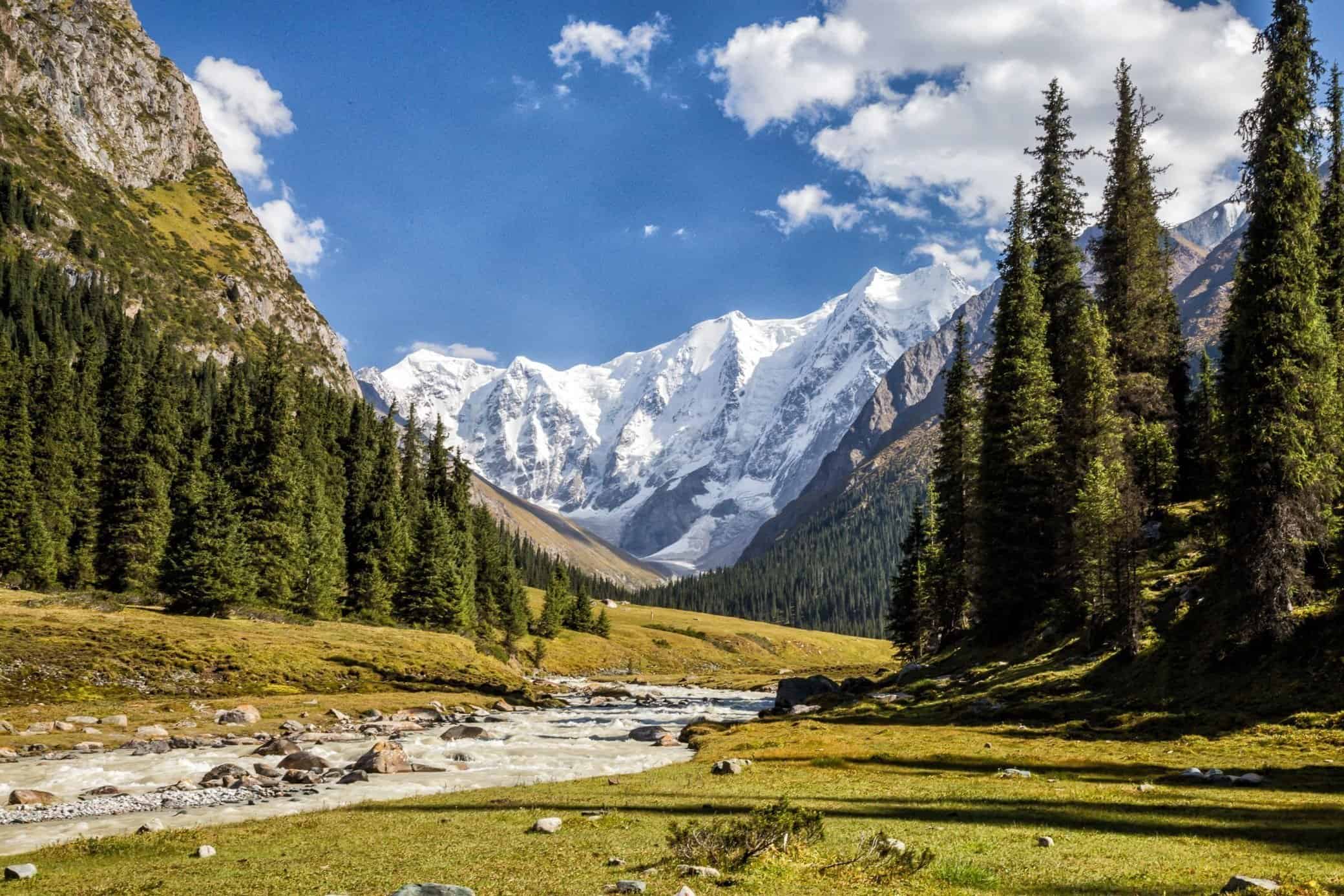 KYRGYZSTAN: Hike in the Mountains
If it is off the beaten path adventure bucket list experiences you seek, then look no further. Very few people are heading to Kyrgyzstan and heading off into the mountains for some multi-day trekking.
We can't figure out why, although the secret will be out soon, because it is simply epic. You have the massive mountain topography that you can find in Nepal, without the crowds.
We did 4 days on the new Chon' Kyzyl Su to Jeti Oguz route and never saw another person. Read our guide here and definitely hire a guide and porters to ensure you don't get lost.
UZBEKISTAN: Sleep in a Yurt Camp
Wander a bit off the popular Silk Road path through Central Asia into the Aydar Kul desert in Uzbekistan. Here you can embrace ancient Uzbek culture and traditions by staying in a traditional yurt camp with a local family.
Be sure to take a camel trek among the sand dunes and then climb to the top for sunset. After dinner, hang back by the fire for some entertaining live Uzbek music and dance.
TURKMENISTAN: Camp at the Darvaza Gas Crater
Stare into the gates of Hell at the Darvaza Gas Crater, located in the middle of the Kyzylkum Desert in Turkmenistan. You can travel over land from either Dashoguz or Ashgabat to arrive at the crater.
With the long travel time you will be required to stay in the onsite yurt camp or bring your own tent and camp in the desert. Regardless, I don't think you will get much sleep. There is just something about staying up all night to stare into the burning flames.
SOUTH KOREA: Crossing the Border into North Korea
Yup, we went to North Korea… well, sort of. While visiting South Korea we did the common visit to the DMZ but then took our tour one step farther with an intense extension to visit the Joint Security Area.
This area shows the actual demarcation line between the two countries and we were able to offer the negotiations room and officially set foot into North Korea.
CHINA: 3 Day Hike on the Great Wall of China
Most people just visit one small section of the Great Wall of China on a day trip from Beijing. We took it a few steps further and spent 3 full days hiking 4 different sections of the Great Wall. The hiking was intense and challenging but incredibly rewarding.
We visited old, unrestored sections of the wall all the way to the restored sections. It was an incredible look at the history and marvel of the wall. Between days we stayed in local farmers villages off the Great Wall and enjoyed some of the best food we ate in China.
You can read our detailed reports on this experience as follows: Hiking the Great Wall from Jiankou to Mutianyu- Day 1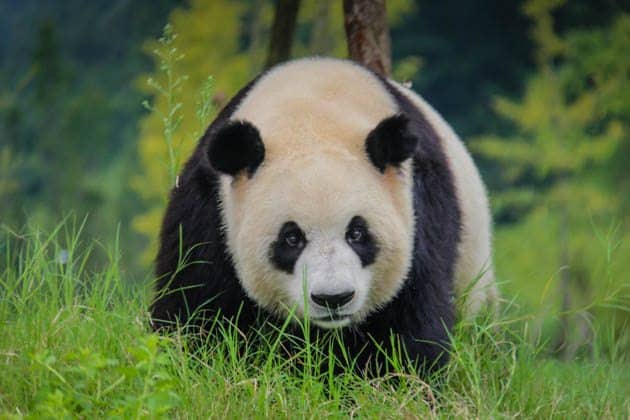 CHINA: Volunteering at a Panda Research Center in Chengdu
Giant Pandas are the anthem child of the Peoples Republic of China, yet they are endangered and very few exist in the wild today. Great efforts are put forth by the research and support groups that reside in China to preserve this species and aid in population growth, breeding and relocation of the Giant Panda.
We spent a day volunteering at the Dujiangyan Panda Center where we helped care for the pandas and learned all about the efforts to preserve this unique species.
CHINA: Exploring Tibet
This was another trip we hummed and hawed about, we booked tickets to China and then made up our itinerary as we went, so the decision to visit Tibet was random. Let me tell you, most. amazing. destination. to date. Not kidding.
We both can't believe we ever had second thoughts about visiting as Tibet is the kind of place that changes you as a traveler and shows you things you have only seen in National Geographic magazines. The history, religion, people and landscapes, everything will blow your mind.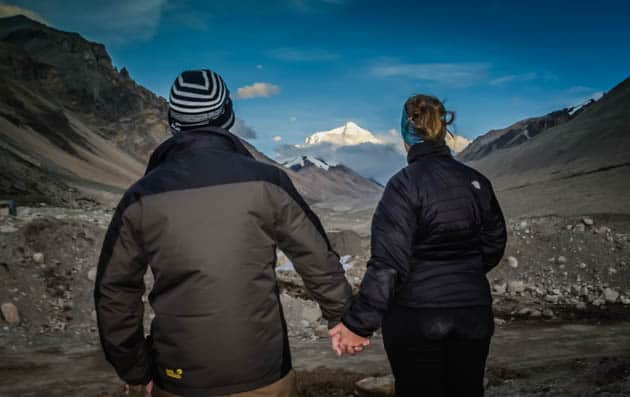 TIBET: Sleeping at Everest Base Camp
Part of our trip to Tibet involved a trip to North Everest Base camp and it was incredible yet challenging. The elevation is a real issue here, even flying into Lhasa at 3600m puts you down for a few days.
Traveling between Lhasa and Everest takes you through three 5000m plus passes and gives you a look at what real elevation feels like. Sometimes it isn't very pretty.
We overnighted at base camp at 5200m and some of things I experienced will stay with me for life. however, the next day our trek up to base camp view point was one of the most amazing moments of our lives. Fair trade I think.
---
Southeast Asia Adventure Bucket List Ideas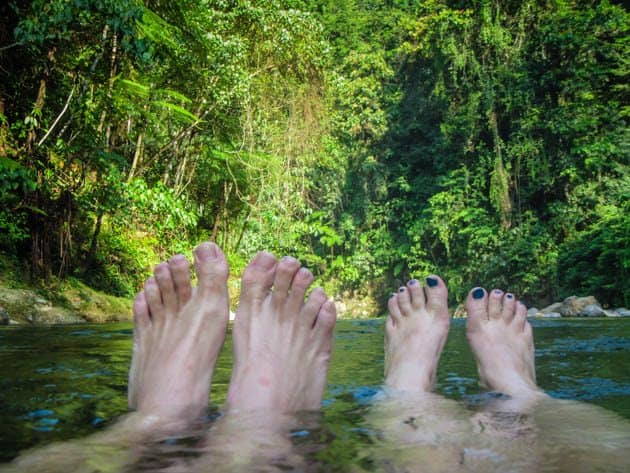 INDONESIA: Jungle Trekking in Sumatra
Just saying this conjures up images of wild Orangutans, local porters, intense sweating and jungle camps. Indonesia has so many amazing places to visit, but our time in Bukit Lawang was unmatched by the others.
The jungle here is thick and one of only 2 places in the World you have a chance to encounter the endangered Orangutan in it's natural habitat. We trekked for over 8 hours the first day, up 3 mountains before making camp next to a river where we were greeted by the curious primates.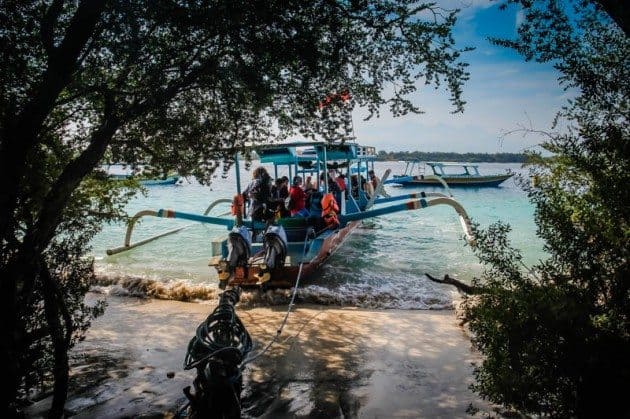 INDONESIA: Getting PADI Certified on Gili Trawangan
After going under the water for the first time on the Great Barrier Reef in Australia, we fell in love with scuba diving and completed our PADI open water certification when arriving in Gili Trawangan.
The diving here was fantastic with clear visibility and loads of marine life. The island vibe here is so far unmatched by any other island destination we have found in our 15 years of travel.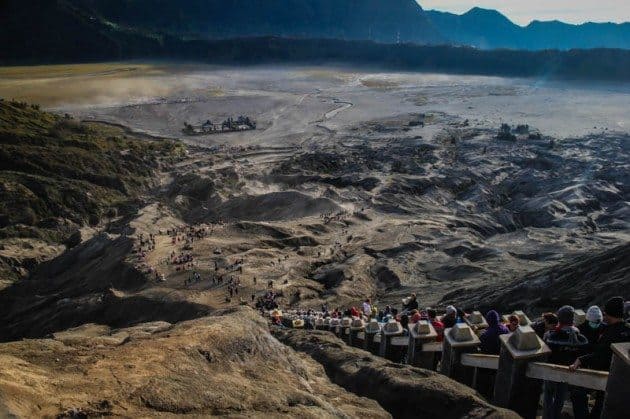 INDONESIA: Over Landing through Java and Climbing Mount Bromo
In my opinion, Indonesia is best explored by land and sea, so we opted to travel from Kuta, Bali all the way to Yogyakarta, Java. This was a 3 day trip with a stop in Cemoro Lawang to check out Mount Bromo.
The adventure started when we arrived at 11pm into Cemoro Lawang and knocked on several doors searching for a bed before we found one, got 3 hours of sleep, then headed to Bromo to watch the sunrise and then climb the side of the volcano to the lip of the crater.
Challenging and at times crowded, it is still one of our fondest adventures.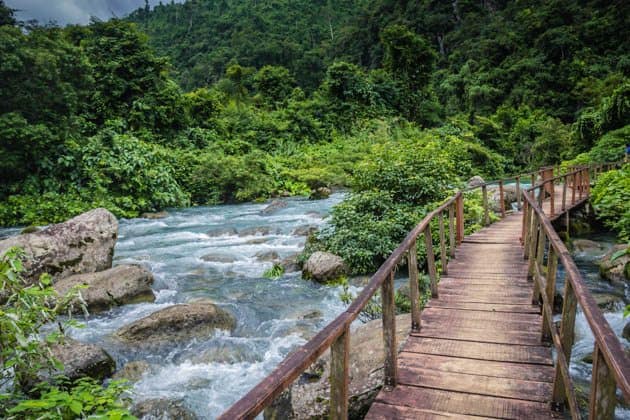 VIETNAM: Taking a Buffalo Run
This was another thing we decided to do last minute and as with the other stuff we've planned late, it was amazing. We hopped in a van from Hanoi and made our way through some remote, off the beaten track places in North Vietnam as we made our way to Hoi An.
We spent time camping in a remote national park, fending off leaches, sipping beers while watching a sunset in a remote farming village, climbed around in some of the World's biggest caves, experienced the DMZ and war sites, celebrated Halloween in Hue, motorbiked one of the most beautiful routes in SE Asia, avoided a deadly snake attack and ate weight in Banh Mi is Hoi An.
This trip has inspired us to plan a return to Vietnam and rent motorbikes to cruise between Ho Chi Minh City and Hanoi on our next visit. The Buffalo Run is a do not miss in Vietnam.

PHILIPPINES: Island Hopping Sea Safari by Kayak
We had one mission in the Philippines, get away from the crowds and the busy beaches and we succeeded. Busuanga is one of the last frontiers on the planet and we had a chance to explore the island by 4×4 before taking to the sea on a 7-day sea safari.
We spent our 7 days kayaking between uninhabited islands, snorkeling, camping on remote beaches and seeing some pretty amazing scenery. We even explored what was once the World's largest Leper Colony. The Philippines is about to explode with tourism, I suggest you get there soon.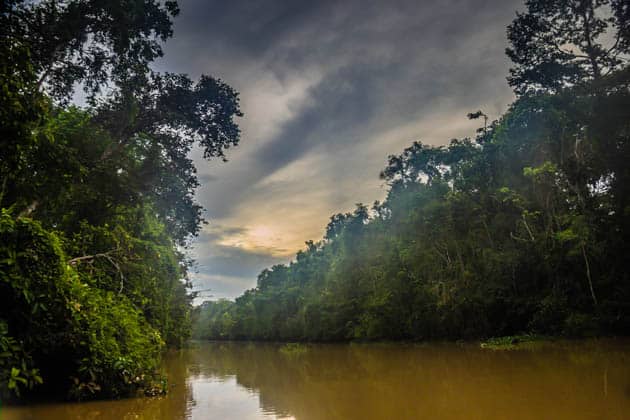 BORNEO: Nothing but Primary Rainforest
A life time dream to visit Borneo was fulfilled in 2014 for me and it didn't disappoint. The primary rainforest in Sabah is the second best rainforest we have ever set foot into, losing only to the Amazon Rainforest. It is lush, dense and crawling with wildlife.
We explored from the Kinabatagan region and every time we set off hiking or boating down the river we saw more animals then we can tell you about. I have a thing for jungles and nature, so this place holds a special adventure to me.
If you seek rare, unique wildlife, head over to Sabah, pack some leech repellent and head into the rainforest with an informative guide.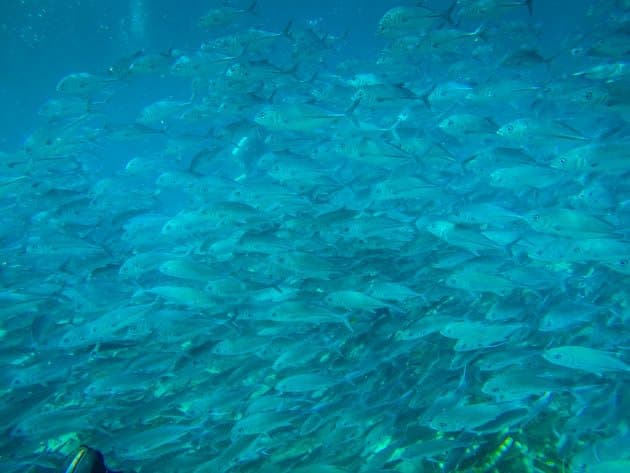 BORNEO: Scuba Diving at Sipadan Island
Sipadan Island is arguably the best scuba diving location in the World. It is incredible unique in that it lies close to the mainland, but in the middle of the ocean. The island is a volcano that has pushed though the surface and all around it is a 600m plus drop into the deep ocean.
All along the sides are lush corals and an abundance of marine life, making this place a top place to see just about anything you can think of. It is best known for seeing many varieties of sharks, including hammerheads, huge schools of jack fish and barracudas, parrot fish the size of your own body and the healthiest coral systems you will ever encounter.
It is also a trippy experience to dive in dark blue water, without being able to see what is around you. If you are into diving, put this on your adventure bucket list. While it is pricey to get here it's worth every single penny.
---
Europe Adventure Bucket List Ideas
ITALY: Hike the Dolomites
Hiking the Alta Via 1 in the Italian Dolomites is the perfect combination of challenge, natural beauty and history. The entire route takes 9 days and you're able to stay in mountain refugio's along the way.
The hiking is hard, some of the more aggressive we have ever done but you'll get a bed and warm cooked meal at the end of each day. So that is something to look forward to. Bring your camera, the mountains and surrounding lakes are nothing short of stunning.
NORWAY: Expedition Cruise the Entire Coastline
Hop on an expedition cruise and head down the incredible coastline of Norway. We flew into Tromso and sailed to the most northern point of both Norway and Europe at Nordkapp.
From there our ship turned and sailed the entire length of the coast, stopping off at some epic places along the way, before arriving in Bergen. The advantage of taking a small ship expedition means you're entire trip will be adventure centric.
You'll be out exploring the destination daily with boots on the ground. We hiked through forests, up mountains, along beaches, on cliff edges and right up to glaciers.
After our ship docked in Bergen, we extended our trip and headed inland to Odda, where we took on the famous hike to Trolltunga.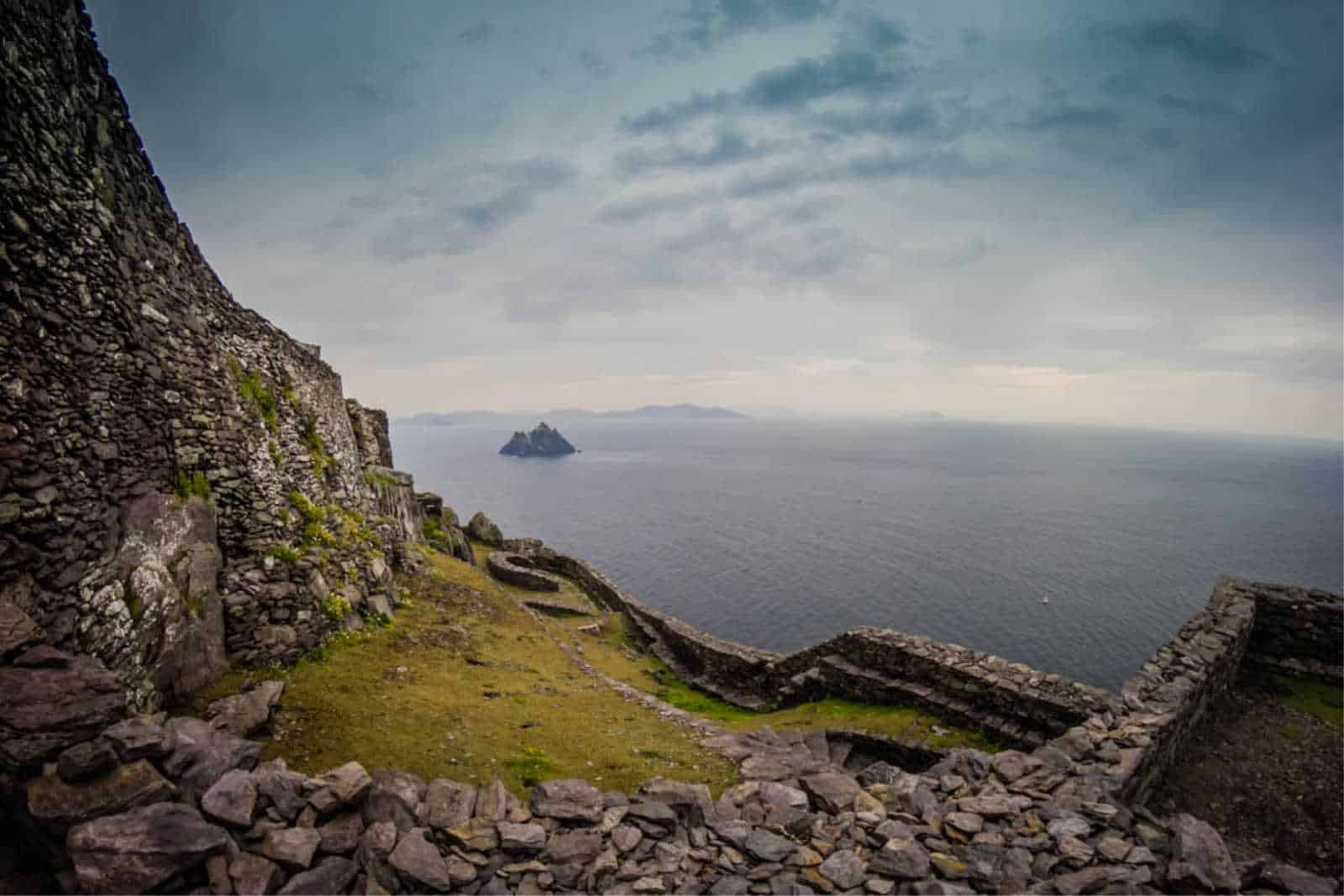 IRELAND: Visit Skellig Michael
One of the most unique and interesting places you can visit in Europe resides off the coast of Ireland. Being able to visit is a bit hit or miss and entirely weather dependent and tickets to go must be booked in advance.
The seas between Ireland and the islands of Skellig Michael are exposed and tend to have large swells, making it a challenge for the small fishing vessels that are used to bring people to the island.
Visits are limited to 80 people per day and if you're lucky enough to make it out to the islands, you can expect the most spectacular hike to the top. The path is made of stone, constructed by the monks that used to live there and the entire island is inhabited by Atlantic Puffins.
---
Oceania Adventure Bucket List Ideas

FIJI: Raft the Upper Navua River
While most people think of visiting Fiji to simply lie on the beaches, you can actually get up to some great adventure here. The scuba diving is world class, even just going for a snorkel is rewarding.
You can book boat trips, kayaking trips and go hiking throughout the entire island country. Our favorite thing for the adventure bucket list though, is rafting the Upper Navua River on Viti Levu.
This river cuts through tall canyon walls and is a very unique part of Fiji. The water is warm and the rapids are ready to challenge you.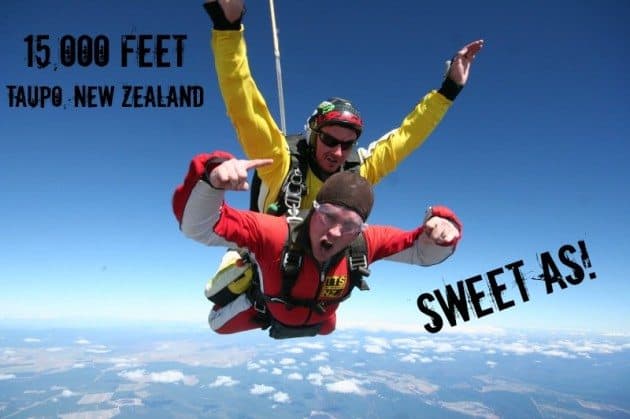 NEW ZEALAND: Go Skydiving
I jumped out of a plane. Hell, we both jumped out of a plane and we loved it. Weird? I don't know, but we can't wait to do it again. We flew into the sky over Lake Taupo in New Zealand and each jumped out of said plane from 15,000 feet in the air.
It was simply, insane. Not to mention that I am a firm believer that everyone should jump out of a plane at least once in their lives.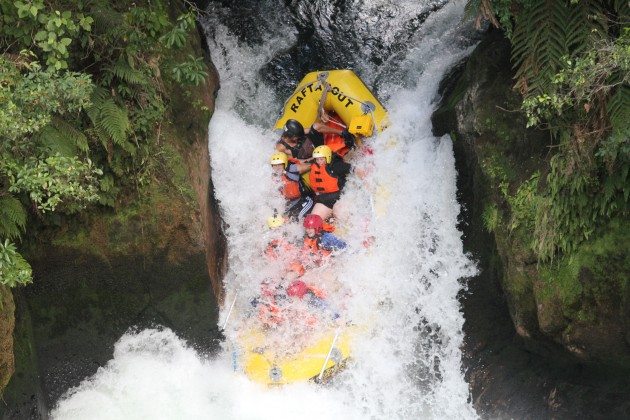 NEW ZEALAND: White Water Rafting off a 20m Waterfall in Rotorua
Take on the tallest commercially rafted waterfall in the world on the Kaituna River in Rotorua, New Zealand. You read that right, you can ride a raft over a 20m (60 foot) waterfall.
It is an absolute adrenaline rush to take on this river and then culminate your trip by letting the waterfall take you over the edge. We even sat in the front and we didn't crash the raft.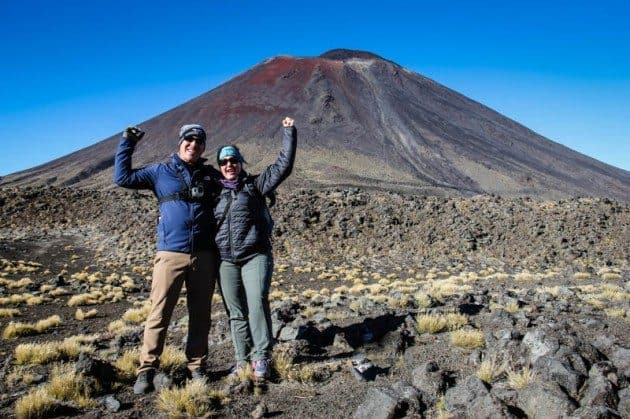 NEW ZEALAND: Hiking the Tongariro Crossing
When we decided to do this hike, we didn't even know if we liked hiking. We had spent 5 weeks traveling around New Zealand, doing many shorter hikes and for the most part loving them but then we signed up for the Tongariro Crossing.
Arguably the World's best one day hike and it was 9 hours and 26.6km of awe-inspiring scenery, aching legs and challenges that we will never forget. Long story short, we found out we love to hike and we don't mind dramatic landscapes either.

AUSTRALIA: Drive a Camper Van across the Continent
Nothing says adventure bucket list like driving more than 5,000km, over 6 weeks, up the East coast of Australia from Melbourne to Cairns. Having your own wheels is the ultimate freedom.
It was challenging at times, but oh the things we saw and oh the things we did. Someday, after we win the lottery, we plan to return to Australia and explore it more in depth.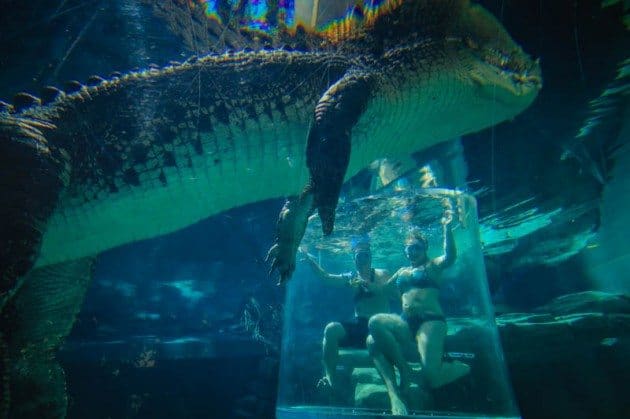 AUSTRALIA: Cage Diving with Crocodiles
Get into the water with one of nature's fiercest predators, the Saltwater Crocodile. Lucky for us, we were separated from the jaws of death by a poly cage. That didn't stop it from being a heart racing and hair raising experience as the crocodiles circled the cage and sized us up for their next meal.
Did I mention that these guys measure up to 5.5 meters (16.5 feet)! Check out the rest of our photos and read the whole story of our experience.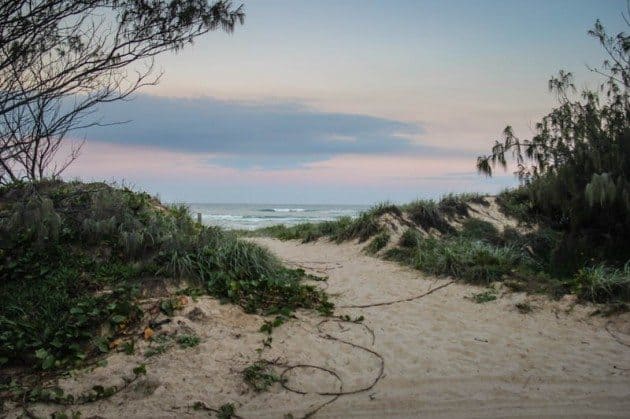 AUSTRALIA: Bush Camping on Fraser Island
Fraser Island was an afterthought for us, we had never heard of it until we met a British girl that shared a hostel dorm with us in Wellington, New Zealand. She raved it and we decided we needed to check it out.
Our 4 day bush camping and off-roading trip on Fraser Island is one of our best memories from Australia. It's amazing, it's beautiful, it's unique and it's raw; everything that makes a good start for an adventure. We slept in tents on a sand dune and fended off wild dingoes while drinking goon and playing card games.
---
More on Travel Planning:
Did you like this story? Share it!